Our stunning hotel-style guest suites make having family and friends to stay a simple pleasure
Although, of course, your friends and relatives are welcome to stay at your place (it is yours after all), if you don't want the hassle of making up the spare bed, almost all of our retirement living developments offer a luxurious ensuite private guest suite with fluffy towels, a television (in most) and tea and coffee making facilities. It's just like a hotel room but for a fraction of the price!
Also available for homeowner holidays!
Fancy a city break in Edinburgh, waterfall walks in Brecon, South Wales, or a weekend on the coast in Cornwall? If you buy or rent a McCarthy Stone property, then, as a homeowner perk, you can also book guest suites when you want to for a fantastically priced holiday or short break. There are no limits on how long you can book for, providing the room is free, and with over 450 to choose from, the options across the UK are almost endless. Many homeowners, for example, book into guest suites near ports like Southampton to make the start of a cruise more seamless.
A home away from home for family and friends - or for you!
For a fraction of the price of a hotel room enjoy:
A luxurious double bedroom
An ensuite shower room
Television (in most, but please check)
Tea and coffee making facilities
Access to the communal lounge and all the onsite development facilities.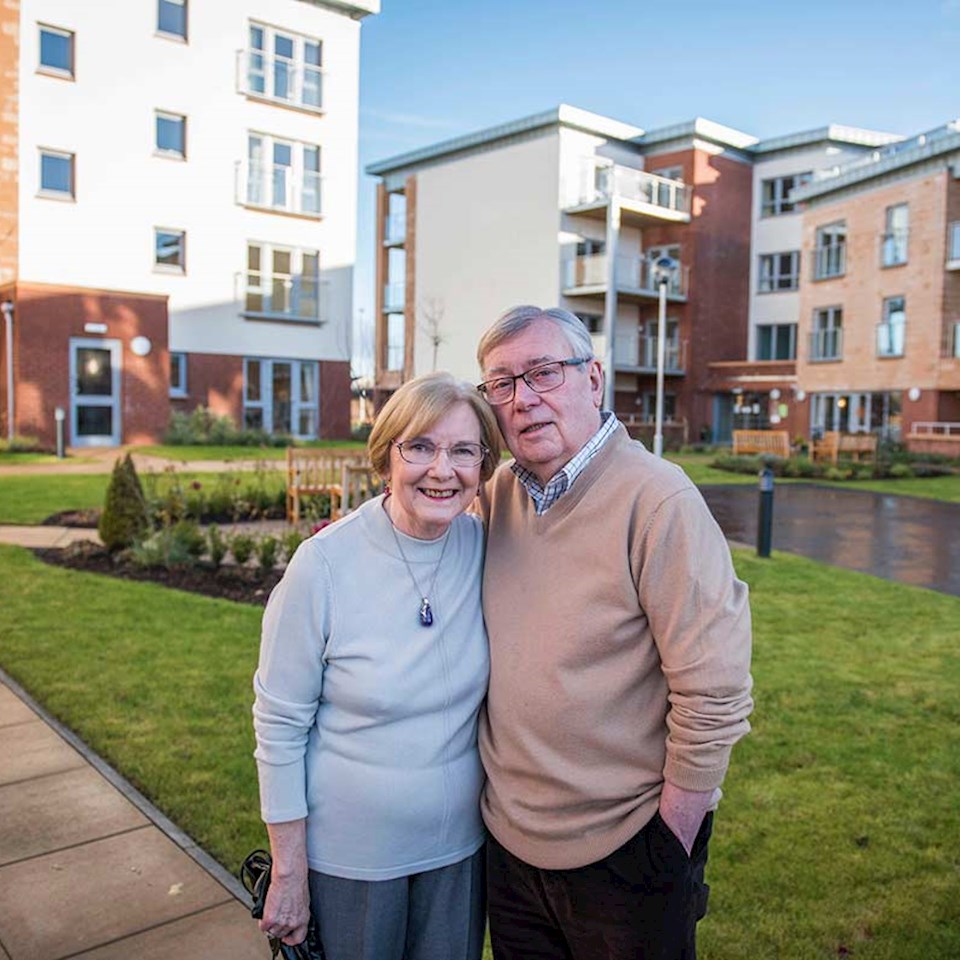 A further attraction is the provision of a well-appointed guest suite just along the corridor from our apartment. This means we can make extensive use of our second 'bedroom' rather than keeping it for occasional visitors."
Search for your perfect property