Retirement Living PLUS bistros
At our Retirement Living PLUS developments, you'll have access to a subsidised on-site chef-run bistro or restaurant serving freshly prepared, seasonal and delicious food all year round. Expect everyday classics and tempting treats, barista-grade coffees and your favourite tipple, all at impressively low prices.
It means there's always a delicious hot meal on hand with no washing up! Friends and family, including young children are very welcome to join you too. While your grown up guests will pay a little more than you do, they'll still be wow-ed by the value.
"The bistro is a big plus, I can just wander in there for lunch, or even a full English breakfast. Guest are allowed to join me for meals and the prices are very reasonable. There's always chit-chat going on in the lounge and hoots of laughter at times too."
- Homeowner feedback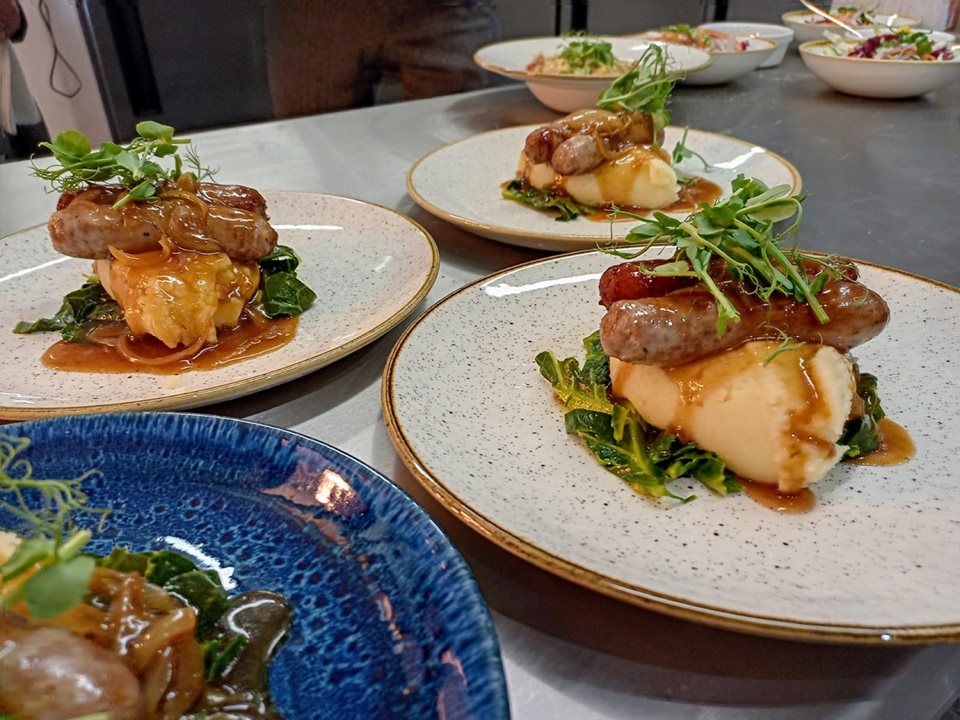 "It is a real benefit having the bistro onsite serving such tasty food, as it takes a lot of pressure off me and I don't have to worry about cooking when I don't feel like it."
- Homeowner feedback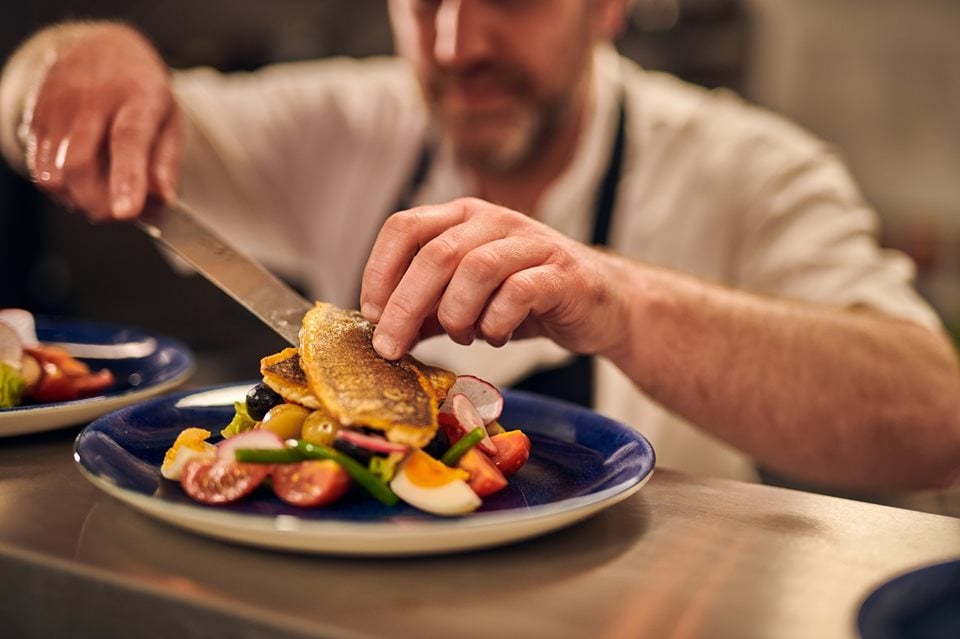 "The atmosphere is lovely, and I like how the chef makes a point of knowing our various likes and dislikes. It's such a personal touch."
- Homeowner feedback
Get a flavour of our bistros
Our bistros are open for breakfast, lunch and afternoon tea. (Opening hours are usually 9am -3pm but do vary). Each bistro is run by a professional chef who is responsible for managing the kitchen and freshly preparing all the food each day – including daily specials.
The restaurants are managed by our two brilliant catering partners, Elior in the North and Radish in the South, who both offer varied menus.
Pick from a mix of traditional and contemporary cuisine
Choose from classics like Full English Breakfast, Fish and Chips and Sunday Roast with all the trimmings or from global flavours like Radish's Beef Bourguignon and Chickpea, Sweet Potato and Spinach Curry or Elior's Vegetable and Halloumi Kebab or Warm Avocado and Falafel Salad with Mint Yoghurt.
"Puddings include things like Crème Brulé or Eton Mess in warmer weather and hot sponge puddings and crumble when it's cold outside. There's a lot of sweet tooths!" says Chef Manager, Karen, in Cheadle, Lancashire, adding "I love my job. I love getting organised so that everyone I cook for is fed and happy. It's very satisfying seeing people happy."
You'll also find light bites, jacket potatoes, soup and a range of sandwiches as well as a variety of drinks from Italian-style cappuccino to an ice cold gin and tonic.
Download Elior's Spring/Summer Menu for 2022*
Download Radish's Spring/Summer menu for 2022*
You can prebook or often just turn up and order on the day
Catering for special events…
Our homeowners love any excuse to party and our events menus are always very popular. We literally celebrate everything we can with a special menu: Mother's Day, Father's Day, Valentine's Day, St David's Day, St George's Day, Chinese New Year, Wimbledon…the list goes on.

"For the Queen's Platinum Jubilee I made a special tea party menu including finger sandwiches, fresh sausage rolls, cream slices and a spectacular Jubilee cake. I love making cakes", says Karen, Chef Manager, Cheadle.

Our chefs are often asked to cater for private events, afternoon teas and parties too – including wedding anniversaries, weddings and birthdays.
...and all dietary requirements
We listen to what homeowners want and cater for everyone, from vegetarians to diabetics and those with a food allergy or intolerance - adapting the menu to accommodate their needs. We also work hard to ensure our food is healthy and balanced – and to the taste of our customers.
Final word from one of our talented chefs…
"Every day is different. I get to meet so many different people and love seeing them enjoying the food and chatting over a long lunch. Our customers are very honest with their feedback. They know what they do and don't like. But it is brilliant to see the smiles when you get it just right."
- Scott Stanford, Development Chef, Elior
*Prices correct in June 2022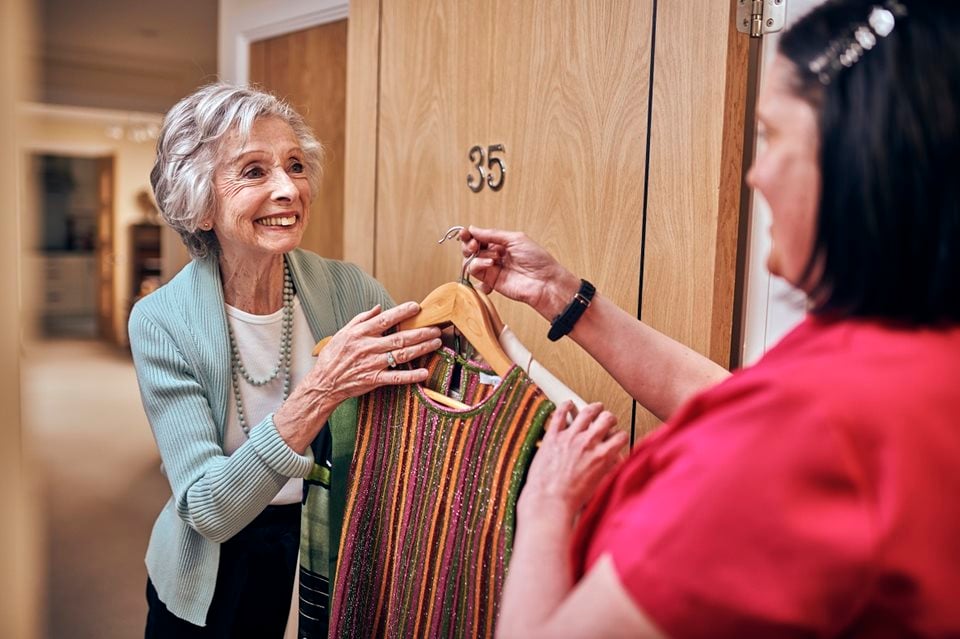 Independent lifestyle support services
All McCarthy Stone Retirement Living PLUS developments offer an experienced, friendly, flexible and dedicated domestic and personal care team onsite each day, so help is there should you ever need it.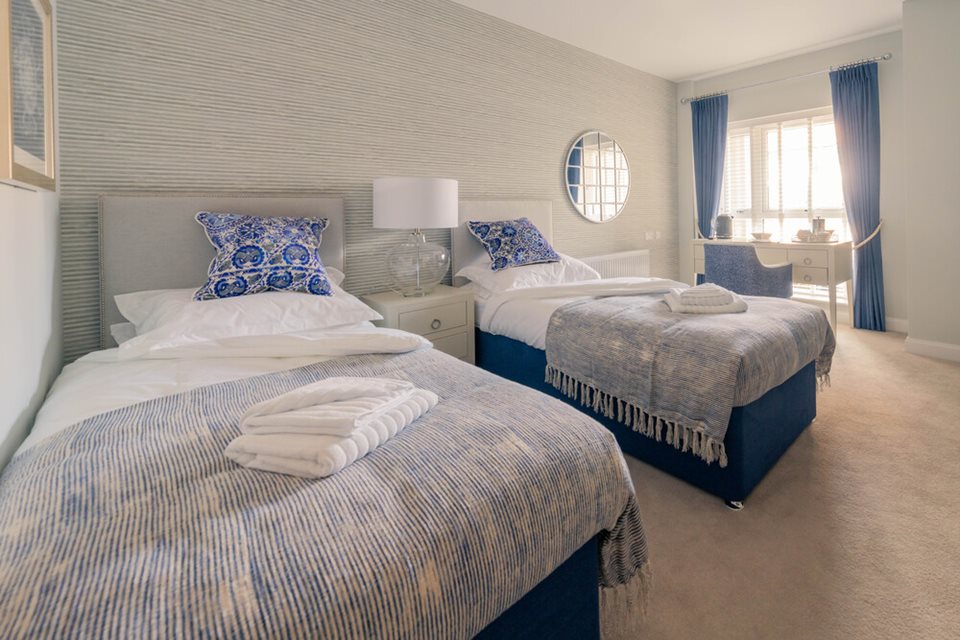 Hotel-style guest suites
Our stunning hotel-style guest suites make having family and friends to stay a simple pleasure.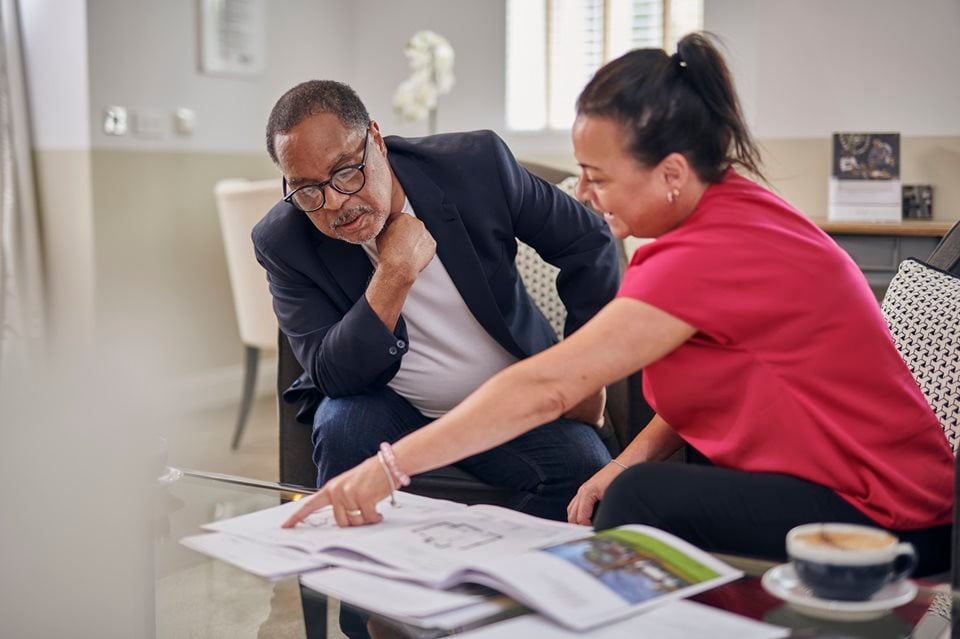 Free entitlements advice
Older people are missing out on pots of money they're entitled to, have contributed towards and deserve. Find out how McCarthy Stone can help.