MCCARTHY & STONE
Retirement Living to the Full
Let our experience enhance your experience of later life. We've been building outstanding apartments in prime locations for 40 years to suit all lifestyles and stages of retirement.
All our properties are designed to make living easier and are built to high standards – just two of the reasons we've been awarded the 5-star rating for customer satisfaction in an independent survey by the Home Builders Federation every year since the awards began. We are the only housebuilder of any size or type to ever achieve this.
Grow young with us
Right now, you can save £5,000* or get one month's rent free*, on selected properties. So whether you'd prefer the flexibility of renting, the option to part buy, part rent or to buy outright with part exchange, you could be enjoying the next exciting chapter of your life sooner than you think.
Hurry, offers end 29th February 2020
*Terms and Conditions Apply
McCarthy & Stone Resales
If you are looking to buy or sell a previously owned McCarthy & Stone apartment, then we can help.

McCarthy & Stone Resales is our new in-house service specialising solely in selling McCarthy & Stone managed retirement apartments. The majority of our managed apartments increase in value on resale, and those resold through our in-house Resales team achieve an average of c.4% net price increase.

Our service ensures that whether you are looking to buy or sell a preowned retirement apartment, you'll be in safe hands.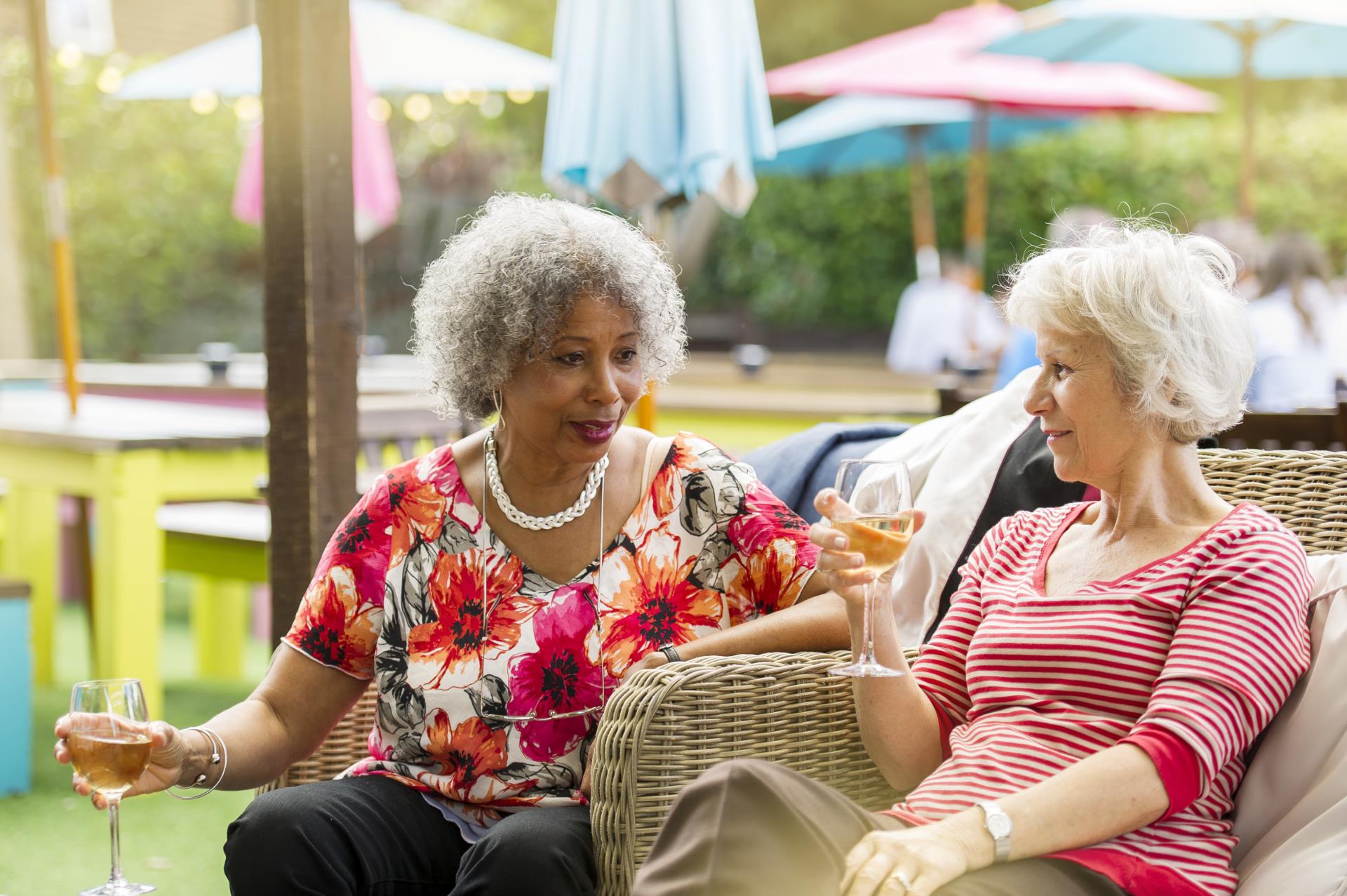 Our Promise
An enhanced retirement experience
Taking the first step towards retirement living involves much more than simply deciding to buy a home that's better suited to your needs.
Be Part of a Community

Secure & Safe

The Right Level of Care
"We're much happier well I am yes! I mean I did have some doubts, what am I going to do you know stuck in now the two-bedroom apartment all day long with nothing to do and now I am working out when am I going to get a break!"
"I've thought about this and there's only one word to us that describes this place and that's Utopia it's absolutely fantastic!"
"In the summer we had Elvis night he had his flashing lights going everyone was up dancing! It got hot so we all went out to the patio and people were walking past looking in saying what are those old people doing in there!"
96
of customers would recommend McCarthy & Stone