A McCarthy Stone home could save you over £2,300 a year**
Moving into a brand new McCarthy Stone home brings loads of benefits - but many people don't realise there are significant savings to be had too. As well as a beautiful, easier-to-manage, modern property and a friendly community on the doorstep, life in a McCarthy Stone Retirement Living or Retirement Living PLUS development can reduce your cost of living.
Downsizing equals sizeable savings
Downsizing from a large period family home into one of our warm, energy-efficient one or two-bedroom retirement apartments can mean substantial cost savings. These include lower energy bills and cheaper maintenance and running costs.
Our research shows you could save over £2,300 a year on household bills in a McCarthy Stone retirement apartment when compared to a typical home**. This is because you'll likely benefit from cheaper heating, water and other utility bills, including Council Tax. Our buying power means we can negotiate harder for services than individuals can, which means, among other things, we offer fantastic deals on everything from your Saga holidays to Sky TV.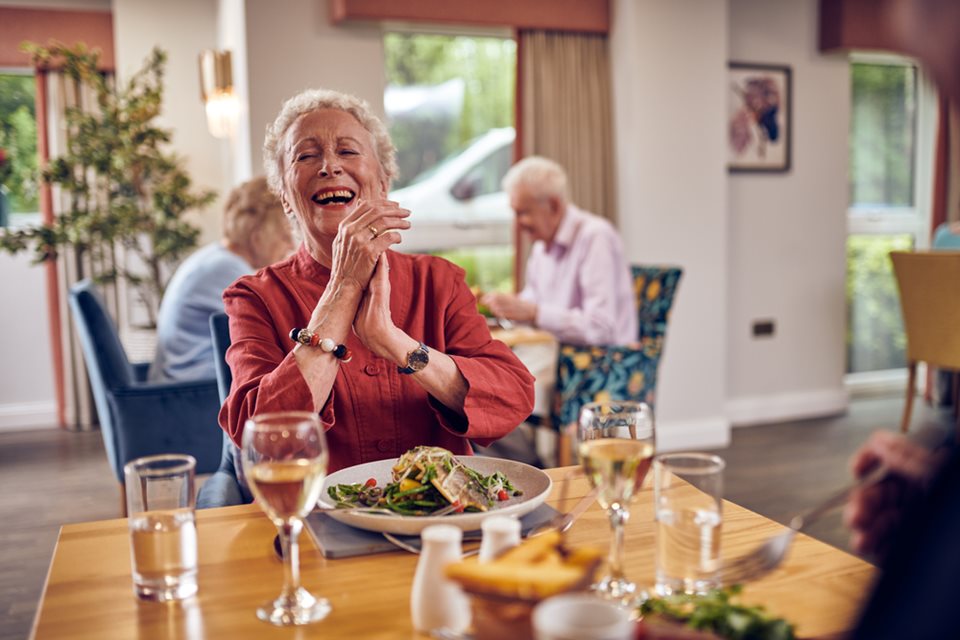 SAVE OVER £2,300 A YEAR ON HOUSEHOLD BILLS
In a McCarthy Stone retirement apartment you could save over £2,300 a year compared to the cost of running a typical home**.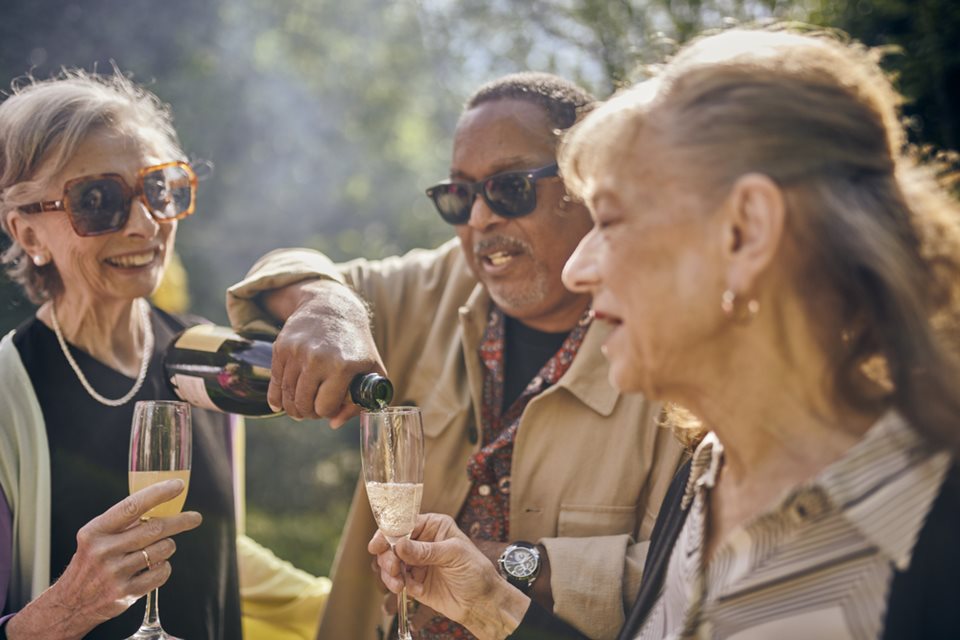 ENJOY LOWER ENERGY BILLS
McCarthy Stone retirement homes are well-insulated, warm and energy-efficient, meaning you could save over £700 annually on energy bills*.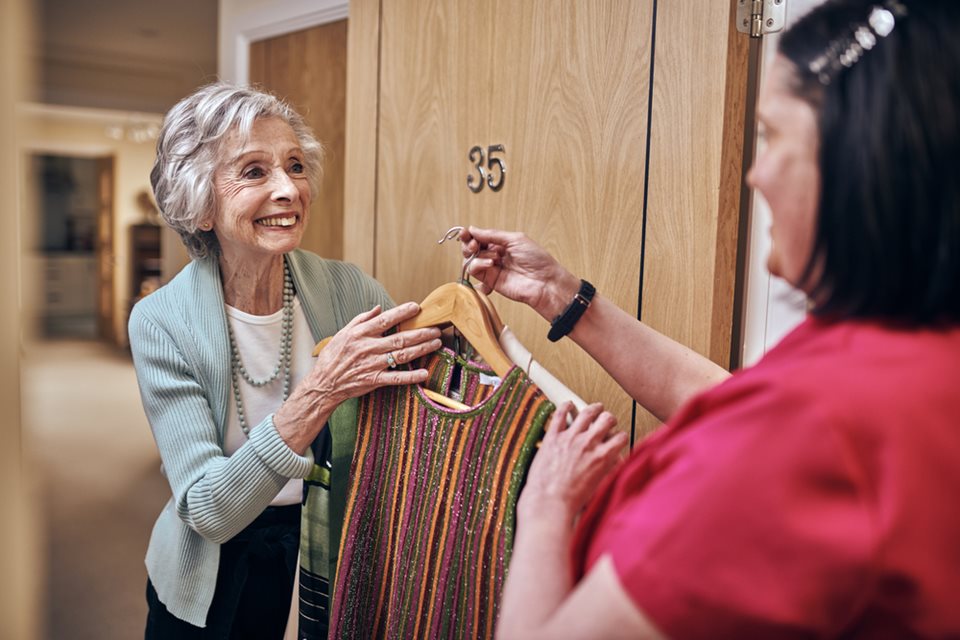 SAVE up to £13K A YEAR ON CARE
The average person in a residential care home pays £32K a year. Someone in a McCarthy Stone Retirement Living PLUS apartment with eight hours of care per week pays on average £18,730 a year‡.
Budgeting is easier
Our service charges mean you have one payment each month that covers a multitude of everyday services, making budgeting a breeze – and for rentals the service charge is included in your rent. You also enjoy the peace of mind of knowing you won't be hit by large, unexpected maintenance bills. We work hard to keep charges as low as possible and many homeowners find they pay less than they did for similar services in their old home.
For instance, all maintenance and upkeep of building exteriors, communal areas and gardens is included and is taken care of by gardeners, window cleaners, decorators etc. You'll benefit from loads of extra amenities and services too, designed to make retirement more enjoyable. Things like Managers, 24/7 emergency call and security systems and subsidised onsite bistros – so you'll always have a delicious low-priced hot meal on hand†.
Could you be missing out on money? Find out with FREE entitlements advice
Aleks Clayton, our Entitlements Advisor can help to ensure you're getting all the money you are entitled to – and fill in the forms to make sure you receive it too - this service is completely free.
"I can highly recommend Aleks Clayton who was very professional and helpful, suggesting relevant benefits to claim and helping us fill in some very long forms. As a result, we're successfully claiming Attendance Allowance."
- Homeowner, McCarthy Stone
Money-saving homeowner perks
Homeowners enjoy special offers just for being part of the community. These include deals on Sky television and broadband, free supermarket deliveries that can be arranged over the phone and cheaper car club membership and car hire, so there's no need to keep paying for all the running costs of owning a car.
Special offers and competitions
It's always worth keeping an eye out for our competitions and seasonal special offers for extra savings. You can find out about them at our events and open days.
Packages to help cut the costs of your move
Our Part Exchange and Smooth Move services make moving cheaper and easier:
Part Exchange - enjoy a simpler and quicker sales process, no estate agent fees and free removals.
Smooth Move - our free specialist removal service will support you with things like decluttering and packing, plus we'll pay towards your estate agent and legal fees.
Flexible options for every budget
Want to join our lively communities? As well as buying out-right we have a range of options to suit all finances including rental, part buy, part rent and pre-owned. Speak to our friendly teams for more information on the right option to suit you on 0800 201 4811.
Did you know that buying a retirement property off-plan is often cheaper?
Explore off-plan properties and bag yourself a bargain here.
And finally …you can't put a price on a happier life
"We are so glad we made the move!" "We have lived our new life for a while now and are enjoying it immensely." "Utopia! Its absolutely fantastic". Most of our homeowners say they wish they'd made the move sooner – and that's priceless!
Sign up to our mailing list to keep up to date with the latest news, offers and promotions.
*Source: Internal research carried out by McCarthy Stone, 2022.
**Typical net saving when running a McCarthy Stone Retirement Living apartment when compared to the cost of running a typical home is £2,312 per year. Source: Internal research carried out by McCarthy Stone, 2022. Based on information from Address Intelligence using a combination of census, EPC and planning permission data. Service charge included in saving.
‡Retirement Living PLUS only.