What does a House Manager do?
House Managers are at the heart of our Retirement Living developments. Their role is to ensure the development's communal areas, inside and out, are well maintained, services are delivered as expected and all our homeowners are happy. A House Manager is vital to life in our communities – and as you'll see, it might be easier to ask, "what don't they do?".
The House Manager's roles and responsibilities
House Managers are on site in all our Retirement Living developments during office hours, usually Monday-Friday, and it is safe to say they have a very varied role. They need to know everything that goes on in their development and have good relationships with the homeowners. They deal with any and every situation that arises on a development from changing light bulbs to emergencies. And, if the House Manager can't help, they'll know someone who can.
A House Manager wears many hats
Customer service: House Managers are there to help with any day to day issues that occur– on the serious side it could be a complaint, a plumbing problem or supporting a homeowner who is unwell, had an accident, is bereaved or even lonely. But there's also lots of fun stuff too, like planning and joining in with events and celebrations or just making time to get to know the homeowners properly
Community events co-ordinator: the House Manager helps build a thriving community and that means ensuring there are lots of activities and events for all interests onsite from chess clubs to yoga, movie nights to cocktail parties and more
Receptionist: as the 'face of McCarthy Stone', they welcome visitors to the development including family, contractors and health professionals
Health and Safety: a critical part of the role, this includes reporting/checking of maintenance defects, fire safety issues and accidents. It also requires monitoring fire alarms, security alarms and the Emergency Call Out, as well as keeping an eye out for the health and well-being of homeowners and alerting family or medical teams, if necessary
HR: House Managers interview and manage a team of contractors including window cleaners, building cleaners, decorators, gardeners and handymen
Finance and admin: House Managers are responsible for things like sticking to development budgets, raising purchase orders, chasing payments, paperwork for new homeowners and guest suite bookings
Housekeeping: House Managers look after the laundry service, washing and ironing for the guest suite.
Estate Agent: House Managers show potential new homeowners around the retirement apartments and communal facilities. They explain the lifestyle and services. They also help new homeowners to settle in, supporting them with practical things (like how to work new appliances!) as well as introducing them to their new neighbours, inviting them to events and making sure they feel completely at home.
Thoughtful and considerate, our House Managers often go above and beyond their job description, doing small random acts of kindness - just because they care. We think they are brilliant. And our homeowners do to: you can read some of their reviews here.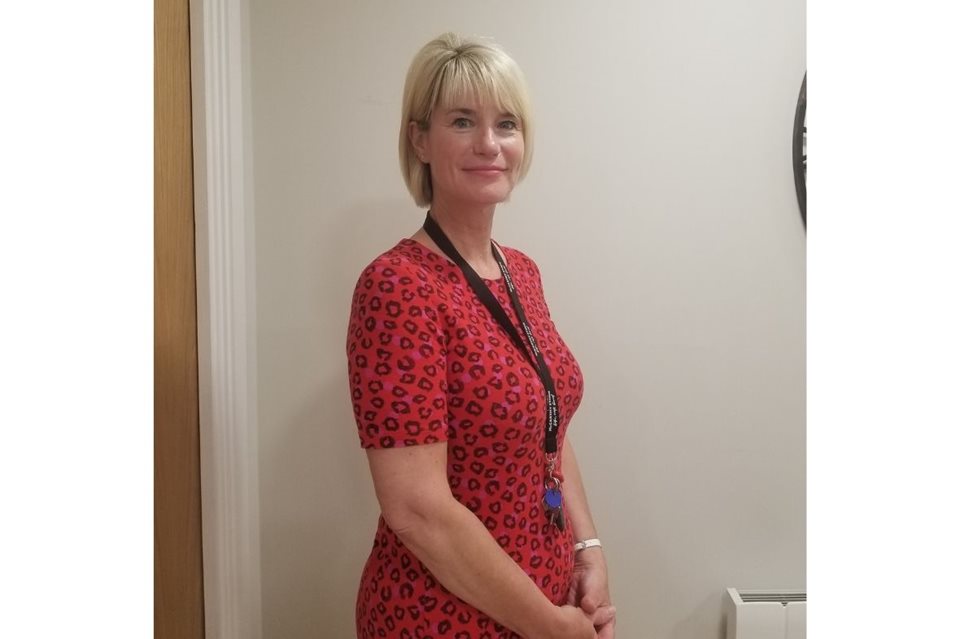 Meet Elizabeth Johnstone, House Manager, The Boat House, Southampton
"Recently I realised that the nearby church is up a very steep hill, which many people were finding difficult, so I invited the vicar around for tea and a chat – it was so popular I'm going to do that again!"
"I love that the role is different every day. I can't predict what is going to happen, no matter what I plan. It's part of dealing with people. Anything can happen! You have to put people's needs first – but I do like it. I'm a people person. I love hearing laughter and chatter around the development. And it's a beautiful place, by the river, which makes it even better. It can take a while to get to know how to do everything in the role – I've learnt how to do practical things like fix leaks in the pump rooms, fix the doors and mend the loos!"
"I think it is important that I am visible – I always greet everyone that comes into the development – homeowners, their families and tradespeople. I sometimes drop everything when people need a coffee and a chat. You need to be an all-rounder and a problem solver. You build lovely relationships with homeowners and their families, but you are also there to deal with issues which can be everything from maintenance to looking out for people's physical and mental health – just keeping an eye out for people really. There's a lot of fun, but a serious side to it too."
"There are so many events here – some weekly and some monthly. The weekly ones are things like coffee mornings, exercise classes, knit and natter. Every month we have a book group, gardening, walking group, fish and chip nights, film nights and, once a month, the cafe across the road does a special dinner for us all – a roast or something. We also have special events – like bands, singers, magicians, a piano man, BBQs in the fabulous garden. On the Friday before Christmas, we have a four course Christmas dinner for usually around 45 people in the lobby. Then there's themed events for say Ascot. We have a regular mobile hairdresser and podiatrist. The homeowners also organise their own trips – coach trips, boat trips, that kind of thing."
"Every year, I sit down with a few homeowners and plan out our events for the months ahead. Because our events are popular, we can keep the prices really low, which then encourages more people to come."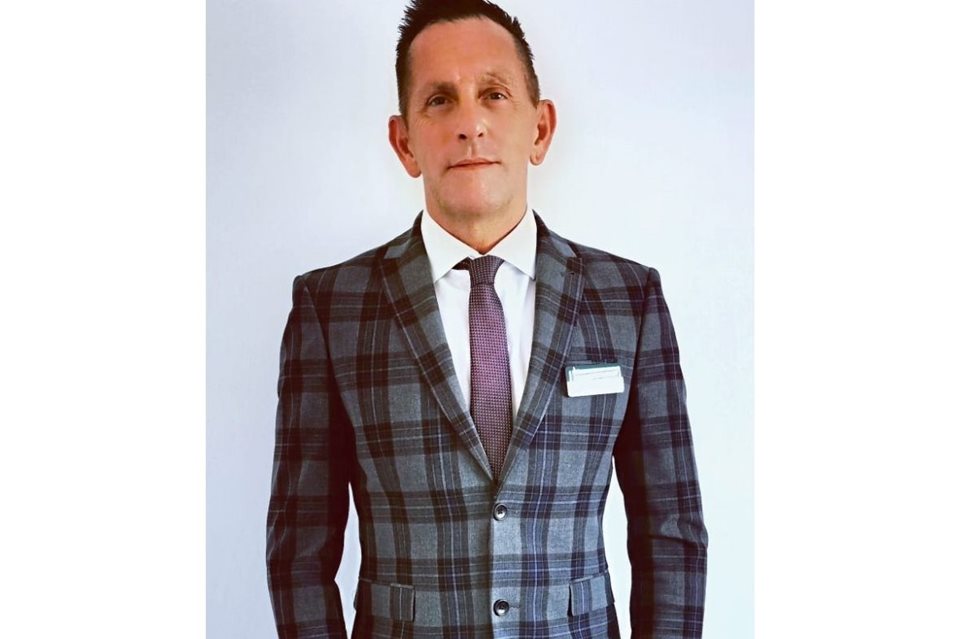 Meet Josh Fido-Lake, Beckside Gardens, Guisborough, Cleveland
"When I'd been in the job only 4 months, it was my 50th birthday and the homeowners surprised me with party with champagne and they made a cake. It was so emotional to know I'd made an impact – it was really touching."
"You need to be flexible and sometimes it is challenging, but I feel blessed, It's a massive privilege to be here. You get what you put in. I love the job because every day is different and I thrive on making a difference to the homeowners, building lovely relationships and learning about their lives. These are intelligent people: engineers, doctors, PHDs and I love getting to know them."
"When I started here, people had been isolated due to COVID-19, so I had to bring the community back together. I introduced coffee mornings and individual meetings to find out what people wanted and expected from me as well as a suggestions box. I have an open door policy and make sure people know I am there. From the suggestions I started to introduce lots of activities – I'm a qualified chair based exercise instructor and personal trainer, so I now run exercise classes twice a week – 25 people come – so it's social as well as keeping people fit. I used to be a Mental Health Associate Health professional (and once worked in Broadmoor) so I also ran a mental health and wellbeing workshop to help anyone who was feeling low. Sometimes I bring Jake my dog to work, people like that – I'd love to train him to be a therapy dog."
"Now we have an Activity Committee where homeowners plan for the year– they've taken the reins and are getting on with it themselves. We have fish and chip nights, pizza and a comedy film night, Chinese food night, cheese and wine, scrabble and chess clubs, a bowls club - within the complex – as well as seasonal events. We've raised over £700 for charities with quizzes, raffles and fun and games!"
"It's great – every single day there is something for someone – lots of choice and it brings the community together. It's been so beneficial for people who didn't speak to people before. They are making new friendships and it's become a close network of people helping and supporting each other."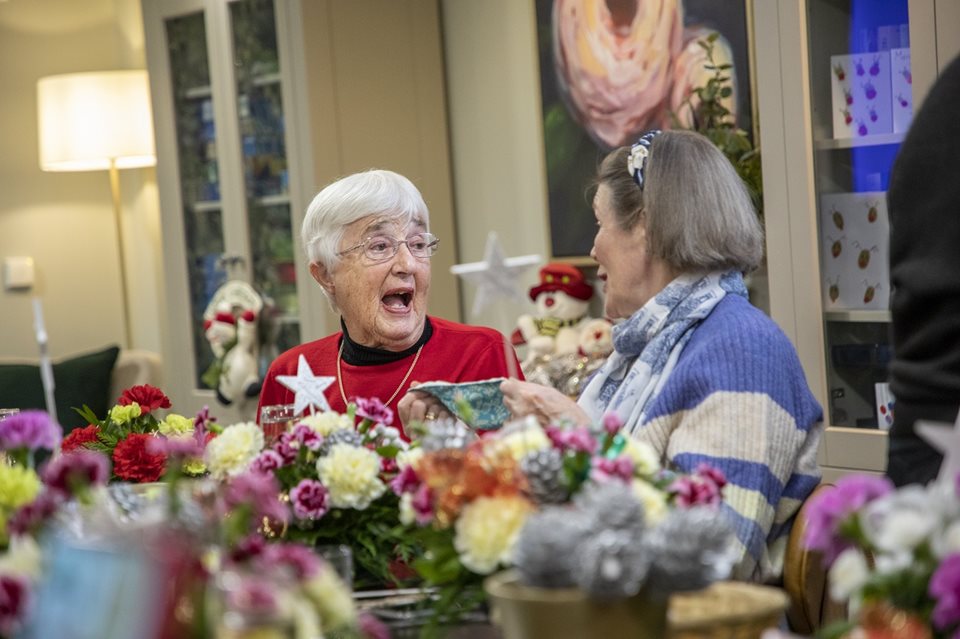 Retirement Living
For over 60s, we offer Retirement Living, which takes the Lifestyle Living package and adds more features, such as safety and security options, an on-site manager to keep things running smoothly, and for a small extra fee, a guest suite for when family and friends visit.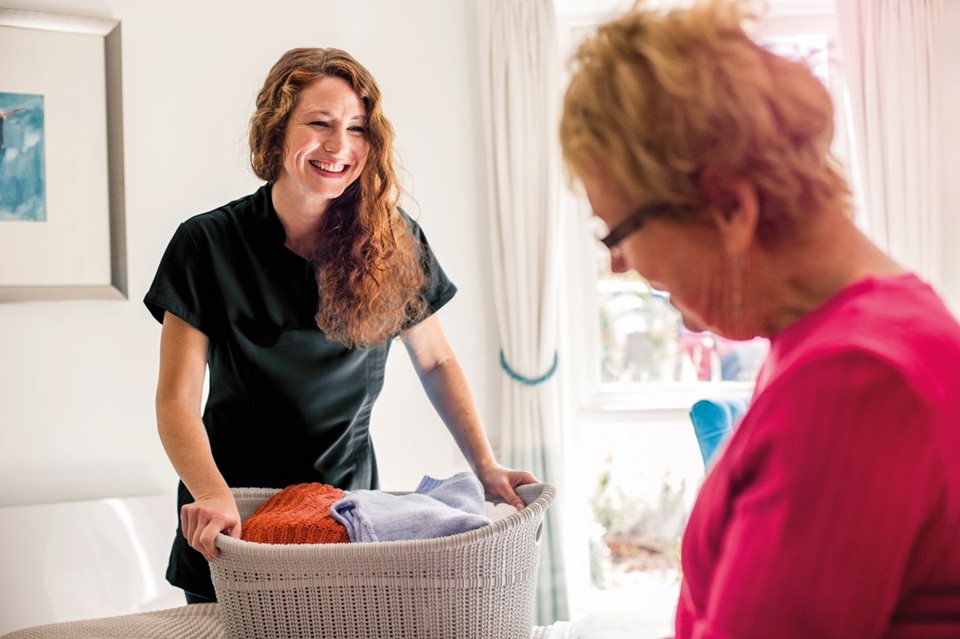 Retirement Living Plus
Retirement Living PLUS takes everything from the Retirement Living offering and adds more for those over 70. These additions, amongst others, include: a chef-run restaurant or bistro on-site, an hour of domestic assistance to use where needed, and for those who require it: tailored personal care.