The McCarthy Stone pet policy? Pets are welcome!
Pets are very much part of the family, which is why, with a few exceptions, we welcome well-behaved animals into our retirement developments - while being mindful of the needs of pet-free people living in our communities.
Homeowners are allowed common domesticated household pets in their properties. However, under the terms of the lease, they must have written permission before the pet is allowed to move in. We always do our best to accommodate requests, but there are some pets which are not suitable, for example, venomous reptiles - for obvious reasons!
Homeowners are responsible for the care and wellbeing of their pet and must ensure that it does not foul or cause damage to any part of the development. The pet must also not cause any damage, injury, nuisance or annoyance to other homeowners or visitors. If these terms are broken, permission can be withdrawn. If you have any questions, please call our friendly team on: 0800 201 4811.
Looking for a pet friendly retirement home in the UK?
Browse our beautiful retirement apartments in over 200 locations.
Looking for pet friendly retirement homes to rent?
Usually pets are allowed in our retirement homes to rent, but it does depend on the lease-holder, which may not be McCarthy Stone. Contact us to find out about a specific development on 0800 201 4811 or view our stunning retirement properties to rent.
What are the benefits of having a pet? 
Pets are an important part of the family and there's evidence to show that pet ownership makes you healthier and happier too.
A 2022 survey showed around 87% percent of dog owners felt 'mentally healthier' because of their pet, with cat owners just behind on 82% and rabbit owners, at 78%.
Psychologist, author and cat-lover Corinne Sweet says, "The psychological and emotional benefits of pet ownership are well-known among mental health professionals. Having a close bond with a domestic animal can boost 'feel good' biochemicals. Stroking a cat or dog can lower our rising blood-pressure and stir oxytocin and endorphins in our blood streams. (Oxytocin is the same hormone released through breast-feeding or kissing – it is associated with love). This means having a pet, and cuddling or stroking it, can actually improve our own sense of wellbeing. They can make owners feel relaxed, calm and happier at home." She adds that pets can "create an enormous sense of comfort, especially after a loss, a marital breakdown or a change of circumstance. A pet gives us a sense of place, and a sense of meaning and purpose, in life."
As well as giving you a positive focus, pets provide companionship. Research by MORE THAN (2022), reveals that 66% of dog owners report that their pet lessens their feelings of loneliness. As well as being 'man's best friend', they can also help you to meet new people, whether at training classes or on daily walks. And, of course those daily walks are a brilliant form of exercise for humans as well as pups. Come rain or shine, your dog will always need a walk and it adds up. Studies show dog owners travel around 23,700 miles with their dog (over 12 years), walking 22 minutes more per day (around 2,760 additional steps) than people without dogs. Read our guide to the best dogs for retirement.
Search for your perfect property
Meet a few of our retirement development pets
McCarthy Stone's pet-friendly policy is a clincher for some. Read about some very happy customers - and their owners…
Which retirement accommodation type is right for you?
Our age exclusive retirement communities offer something for everyone. From over 60 housing options to retirement villages with extra support, get ready to love retirement living with McCarthy Stone. Want to know more about our retirement properties? Call us on 0800 201 4811, or contact us today to talk to our team.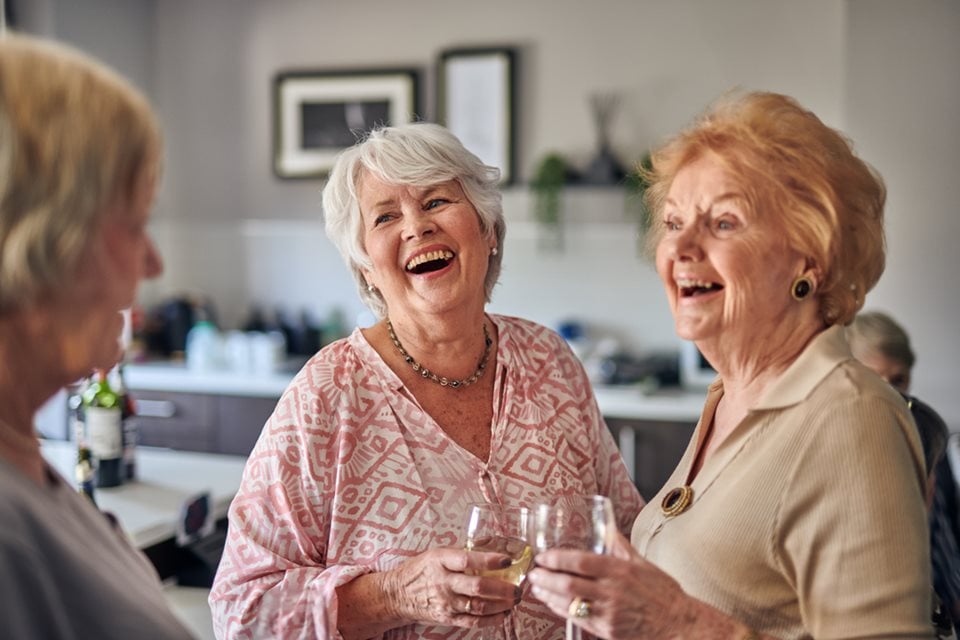 Retirement Living
Luxurious and low-maintenance, our Retirement Living properties are available to those over 60. Set in great locations, these retirement villages benefit from an on-site manager and access to communal areas for a true community focus.
Why choose Retirement Living?
Premium designs: Outstanding contemporary retirement properties filled with natural light and high-spec fixtures and fittings
Locations you'll love: Choose from calming coastal areas, buzzing city centres, or something in between
Communal areas: Including access to a shared lounge and large attractive gardens
Private spaces: Most of our retirement apartments offer private outdoor space/balconies
Safety and security: Door camera entry, fire-detection system, 24-hour emergency call-out system
Low maintenance: We take care of the gardening and maintain the exterior and shared areas
Smooth operation: Led by a friendly on-site House Manager
Extra accommodation: Guest suites for when family and friends visit*
*charges apply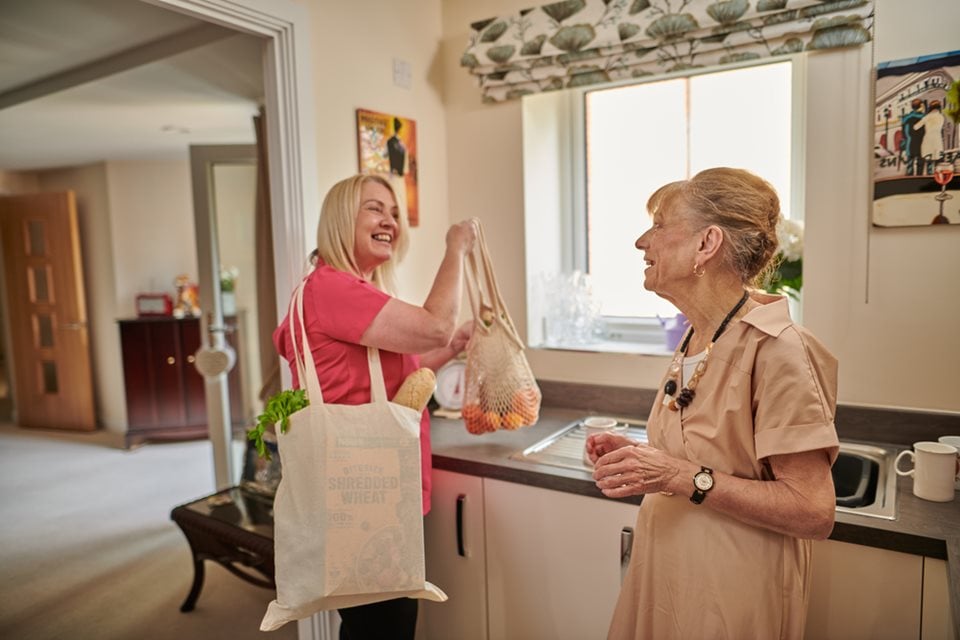 Retirement Living PLUS
Our Retirement Living PLUS properties feature all the benefits of Retirement Living plus more! Exclusive to those over 70, these retirement villages also include an on-site restaurant or bistro and the option to add bespoke domestic and personal care packages.
Why choose Retirement Living PLUS?
Personal care that can be tailored to you if required*
Domestic assistance including laundry if required*
Food options from a chef-run restaurant or bistro on-site*
PLUS more - including all the added benefits of our Retirement Living developments
*charges apply