John Tonkiss
Chief Executive Officer
John Tonkiss became Chief Executive Officer for McCarthy Stone, the UK's leading developer and manager of retirement communities, in September 2018, having previously been the Group's Chief Operating Officer. He joined McCarthy Stone in February 2014.
Prior to joining McCarthy Stone, John worked for ten years at the Unite Group, the UK's largest provider of purpose-built student accommodation, becoming Chief Operating Officer in 2008. While at Unite, John helped introduce new models of investment and construction for student housing that transformed the sector, including pioneering a full Modern Methods of Construction (MMC) approach. John is bringing this experience to the retirement communities sector with the launch in 2020 of McCarthy Stone's national partnership with Sigmat, which will see 50% of the group's future developments built using MMC.
John was also Chief Executive of Human Recognition Systems, the UK's leading biometric solutions provider, between 2012 and 2014.
John is responsible for executing McCarthy Stone's transformation strategy that was announced in September 2018, having helped formulate it while he was Chief Operating Officer. John's long-term vision is to create even deeper and longer relationships with customers. The strategy is based around providing a choice of ownership options including rental and affordable shared ownership, flexible services including the expansion of McCarthy Stone's in-house care offering, and delivering affordable property prices to widen the number of people who can enjoy the benefits of retirement living.
The strategy is progressing well. In 2021, McCarthy Stone's new shared ownership business was successful in its bid for c.£94m in grant funding from Homes England to deliver 1,500 new affordable shared ownership units, and McCarthy Stone also launched its new £200m deal with John Laing for the financing of its rental portfolio. In 2020, the Group also launched its development partnership with Anchor to deliver several 'affordable for all' retirement villages in the UK.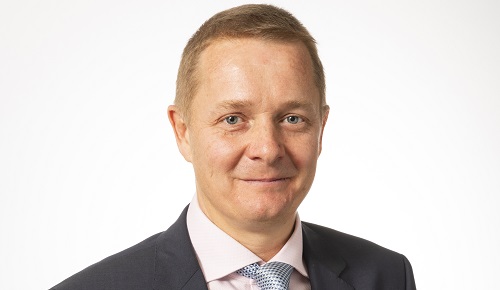 Martin Abell
Chief Financial Officer

Martin joined McCarthy Stone as Chief Financial Officer (CFO) Designate on 26 May 2020 and was appointed CFO on 1 August 2020 following Rowan Baker's departure.

Martin most recently held the position of CFO at Clinigen Group plc, the pharmaceutical and services company. Before Clinigen, Martin worked at the FTSE 250 professional recruitment group, Hays plc.

Martin spent the first part of his career at Hays as Head of Investor Relations and M&A, and was later appointed Finance Director for the Continental Europe and Rest of World division, which operated across 21 countries with revenues of over £1 billion. He has also held financial roles at the FTSE 100 logistics group, Exel plc (now part of Deutsche Post) including being Financial Controller of two UK divisions.

He is qualified as a Chartered Accountant, training at PwC.