Discover Retirement Living
Retirement living is specifically designed with older people in mind. Our Retirement Living developments offer secure, luxurious and low maintenance private one and two bedroom apartments in great locations, exclusive to the over the 60's. You'll benefit from a friendly manager on-site to keep everything running smoothly and access to communal areas like lounges and large attractive gardens/courtyards for socialising. Many apartments have private outdoor space or balconies and developments usually have parking spaces as well as a hotel-style guest suites for hassle-free hosting. You'll find a lively community on tap and pets are welcome too.
Community combined with privacy
While the beautiful communal facilities are designed to make socialising a joy, your home is owned - or rented - by you, and is self-contained, personal and private. Our retirement developments also offer a lively programme of clubs and events – but there's no pressure to join in. It's the perfect blend of complete privacy with a friendly community of good neighbours on the doorstep.
Find Retirement Living developments near you
"I'd 100 per cent recommend downsizing into a McCarthy Stone property – you won't look back."
"Living here is so fantastic because we are completely independent with the added bonus of getting together with other homeowners as and when we want to."
Some of the benefits of Retirement Living*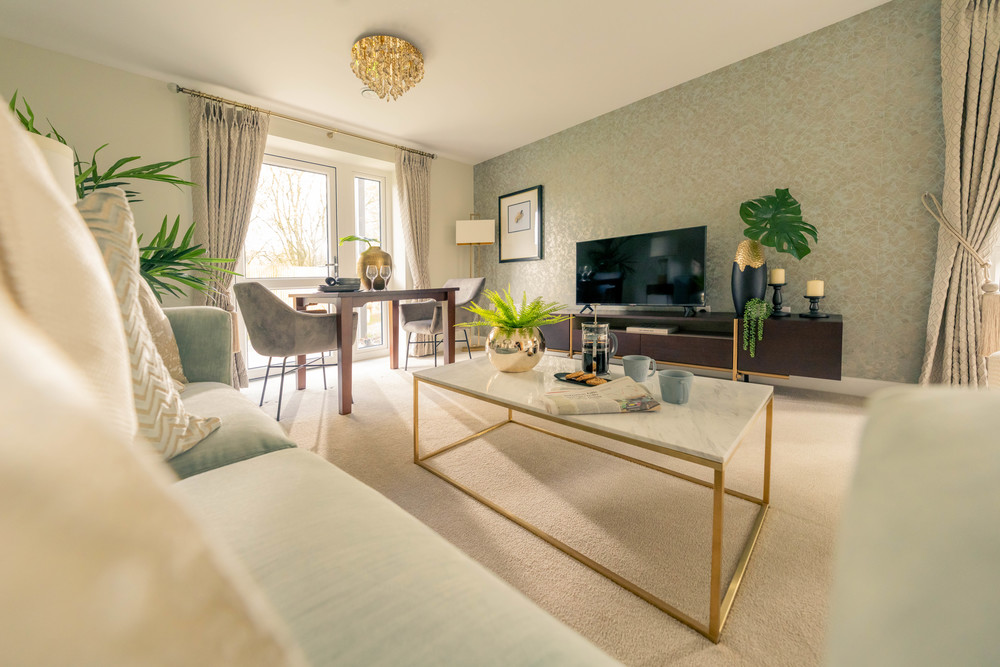 A fantastic contemporary new home
You'll enjoy your own beautiful, safe, energy efficient and spacious apartment brilliantly situated close to local amenities, attractions and transport links. Many apartments have private outside space like balconies and patios, and car parking is often available too.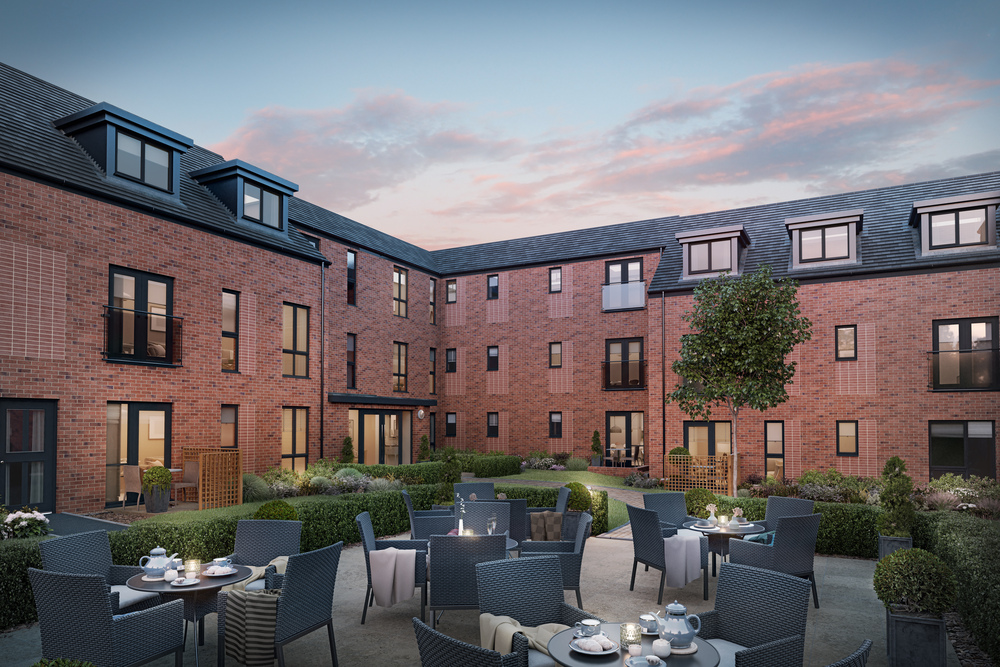 Beautiful communal facilities
You will have access to communal spaces such as lounges, large gardens, courtyards or roof terraces that are designed to make socialising and relaxing a joy. Best of all, we take care of all the maintenance of shared areas, inside and out, so you can devote more of your time to doing the things you most enjoy.
You'll benefit from a friendly House Manager onsite during office hours. The manager is there to run the development, fix issues, keep communal areas in tip top condition and help you with anything you need – including settling in. They also facilitate clubs and events and are a reassuring presence in case of an emergency. Find out more about our House Managers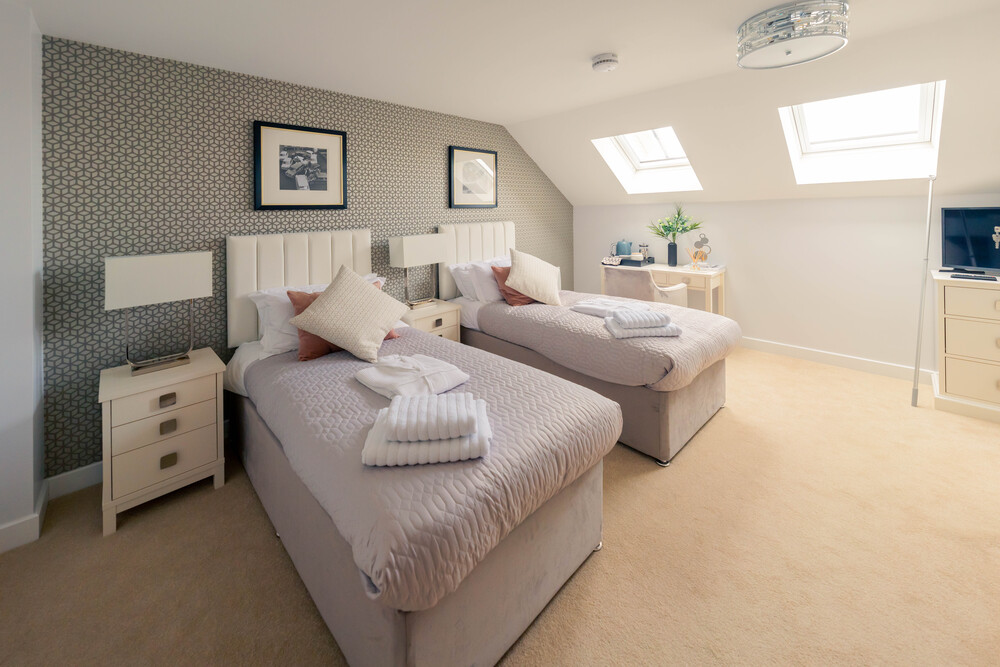 No more making up the spare bed (unless you want to!). Our lovely hotel-style guest suites make it simple to have family and friends for overnight stays – and as a homeowner you can also book guest suites across the country for a fantastically priced holiday or short break.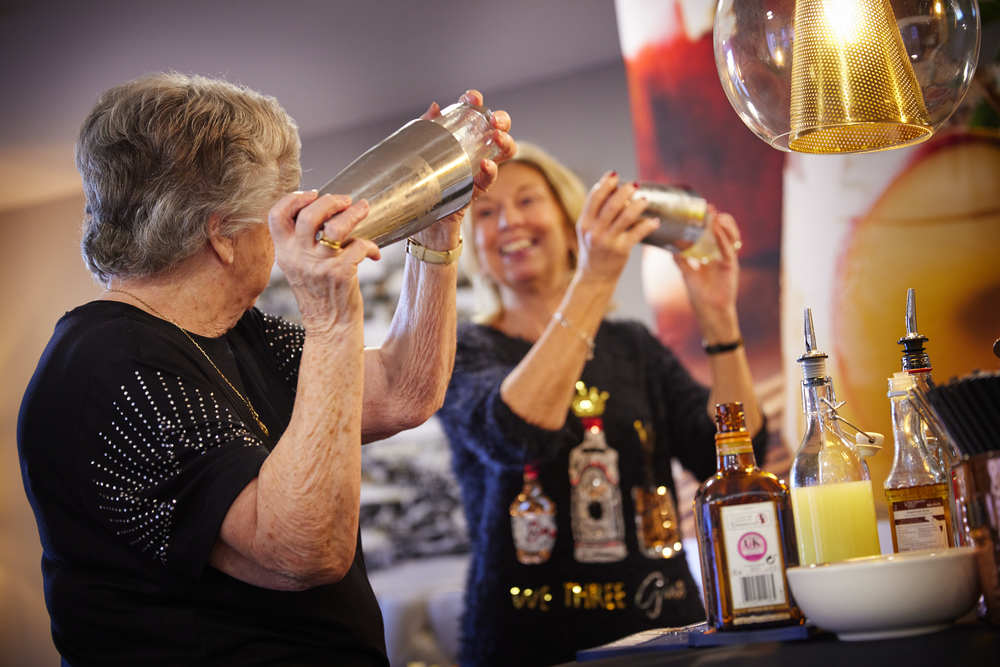 Clubs and events
The communal facilities at our developments become social hubs – a hive of informal gatherings and regular clubs, events and meet-ups to suit all sorts of interests. You'll find things like film nights, gardening clubs, pie and mash lunches, knitting clubs, cocktail evenings, musical events, yoga, birthday parties and even the odd fiesta.
A safe, secure and energy efficient home
All our new retirement apartments are designed with intelligent ergonomics and eco-friendlier modern methods of construction to ensure they are a joy to live in, energy efficient, light and warm. They have the latest safety and security features built in. You'll benefit from a 24-hour emergency call system, fire detection and video door entry, as well as the reassurance of managers onsite at all times.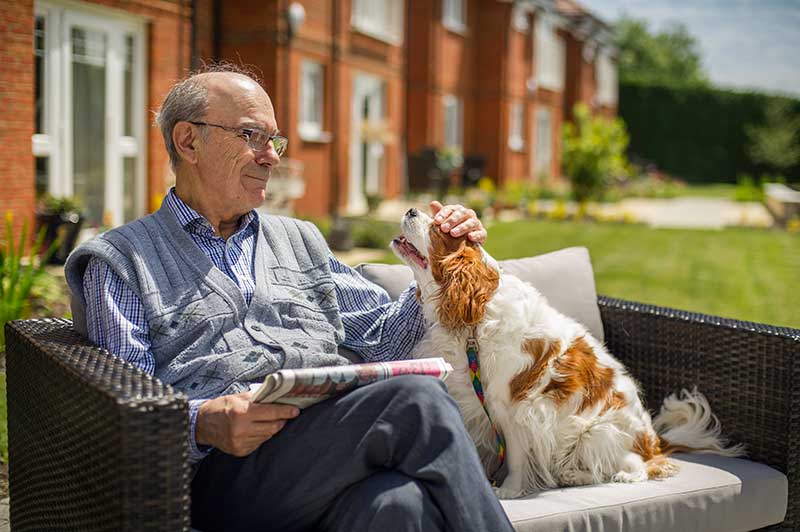 Pets are very much part of your family and ours, which is why, with a few exceptions - like venomous snakes (!) - we welcome well-behaved animals into our retirement developments - while being mindful of the needs of the pet-free people in our communities too. Read about our pet policy.
Who we are
As the UK's leading developer and manager of retirement developments, McCarthy Stone creates award-winning private retirement properties for sale or for rent — but it's the people - the homeowners and our caring onsite teams - that turn our developments into fun-filled, friendly, communities. We are experts at creating spectacular and low-maintenance retirement apartments, bungalows and cottages, in superb locations with fantastic facilities and thoughtful onsite services designed around you. Currently, McCarthy Stone runs 475 retirement developments across the UK and means 'home' to over 20,000 people. Everything we do is driven by our purpose: to champion the role, wellbeing and happiness of older people in society.
Homeowner testimonials
What's it really like to live in our retirement developments? We regularly ask for feedback on everything from the sales and moving in process to the lifestyle and services.
Five tips for finding your perfect retirement property
Moving home is a huge step – and if you're looking for a retirement property, you need to be sure it's the right one for you long-term. Our guide explains the five main things to consider before making your move.
Helping you buy your new home
Moving home is always daunting, but our expert teams are here to make the process of buying a new property, and selling your old one, as straightforward as possible. Our friendly sales consultants will guide you through every stage, giving as much – or as little – support as you want with things like finding solicitors and estate agents. With part exchange, we can even act as a cash buyer on your current home, so you'll avoid the hassle of viewings and chains. While our Smooth Move service gives you help with everything from decluttering and packing, to unpacking and putting up shelves.
*Facilities vary depending on the individual retirement development.
Sign up to our mailing list to keep up to date with the latest news, offers and promotions.