How to get the financial support you deserve
You've worked hard, paid your taxes and now it is time to enjoy your well-earned retirement – and claim the money you're entitled to too. After all that's what National Insurance contributions are for. But, according to Age UK, every year £2.2 billion in Pension Credit and Housing Benefit goes unclaimed by older people, meaning nearly a million pensioner households are missing out*. The reasons for this are varied. Sometimes people don't know what entitlements they're eligible for or think they won't qualify. Others are put off by the lengthy and complicated forms. If this sounds familiar, our FREE entitlements advice can help.
Ask about our FREE entitlements advice
If you are looking to buy or rent a McCarthy Stone retirement property, our consultants can put you in touch with our lovely Entitlements Advisor, Aleks Clayton. She can offer you free advice on the entitlements you could eligible for, help you fill in the forms – her expertise means it's more likely your application will succeed - and follow up on progress with the Department for Work and Pensions or Local Authority.
Ask our friendly team about entitlements advice on
Did you know you might be entitled to?
Attendance Allowance
'This is paid by the Department for Work and Pensions to people of state pension age or above who have a long-term health condition which impacts on their daily lives. It is not means tested – income and savings are disregarded. It is currently paid at two rates – either £61.85 or £92.40per week† and is not taxable.'
Pension Credit
'This is also paid to people of state pension age or above by the Department for Work and Pensions. It is means tested and is assessed on income and certain savings amounts. If a person qualifies for Pension Credit, they may be eligible for other benefits, for example free dental treatment or a free TV licence, if they're aged 75 or above.'
Council Tax Reduction
'This is means tested and could result in a partial or full reduction of Council Tax.'
Council Tax Disregard/Discount/Exemption
'These are not means tested and are paid if your circumstances meet the criteria.'
Housing Benefit
'This is means tested and could result in a partial payment towards the rent of an apartment.'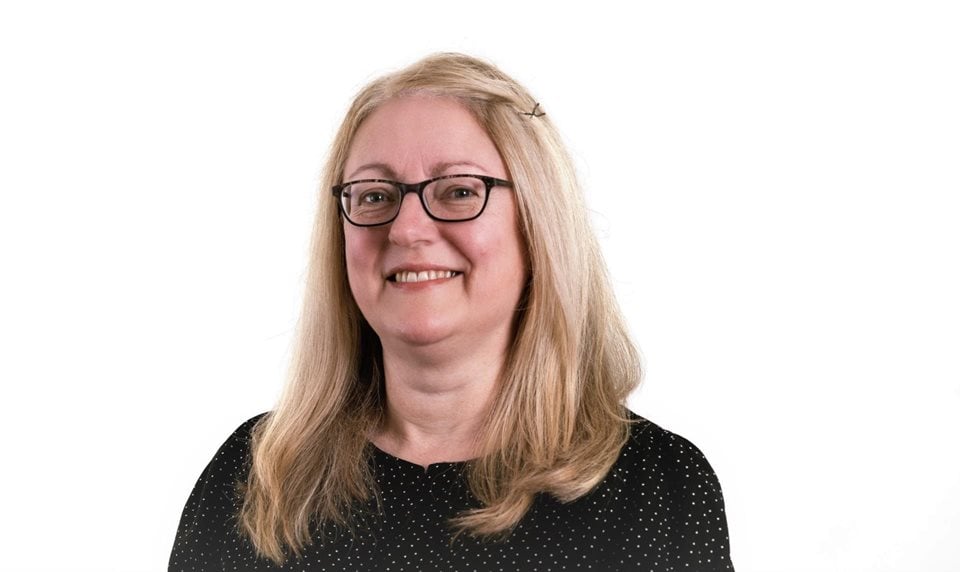 About our Entitlements Advisor, Aleks
Aleks has been giving advice on entitlements for over 18 years, having started out helping patients for a cancer charity. She began working for McCarthy Stone in 2015 and has embraced the opportunity to specialise in helping older people get the money they are due.
'I love making a difference. It's very rewarding. For example, I spoke to one woman was living alone in a huge four bedroom house in a lovely location – but her pension was very low and although she had no mortgage, she was struggling with bills. She wanted to move into one of our retirement properties, but although she could afford to buy, she was worried about service charges. I helped her claim a range of entitlements from Attendance Allowance and Pension Credit to free Council Tax and TV license, which allowed her to make the move. The best thing is, it gave her a new lease of life – not just financially, she really benefited from the lower maintenance home and company on her doorstep.'
Just a few of Aleks' five star reviews
'I was taken aback when the sales person asked whether I receive benefits such as Attendance Allowance. I humoured her by agreeing to let her pass my details to Aleks Clayton. A day or two later, Aleks phoned me and helped me complete an application. I was still convinced that I wouldn't be awarded AA, but a few weeks later I received an award letter! Thank you, Aleks.'
'Great help from Aleks in getting Dad his attendance allowance, something he should have been getting for a while. Aleks put in a lot of work with both advice and the wording of the claim and six weeks later it was approved, many thanks.'
'Aleks was absolutely fantastic helping us complete the additional Attendance Allowance form which has given my mum a bit extra each month. Aleks was really patient and very knowledgeable. Thanks so much.'
'This review is specifically for Aleks Clayton who helped me with my recent application for Attendance Allowance. The many questions were daunting, sometimes complicated and needed clarifying…Her knowledge, excellent advice and guidance were invaluable and the allowance itself will make a huge difference to my ongoing day to day…I am pleased to say that my application was successful and I highly recommend this service offered by McCarthy Stone. I am truly grateful.'
'Our recent experience in filling in a 51 question claim form for Attendance Allowance for my wife was made so much easier by the help and advice given to us by Aleks Clayton. Aleks was very helpful and made the whole process much much easier than we were expecting, and the whole thing proved very successful. Well done, Aleks.'
'What has been amazing has been the care and commitment shown by Aleks... We had no idea we could apply for Attendance Allowance for my mum, we've never applied for any financial support! Aleks was encouraging, clear with her advice and reviewed our application. Aleks offered to complete the application with and for us but, with her help we got there and it has been successful which is a great help.'
More help with financial planning for your retirement from McCarthy Stone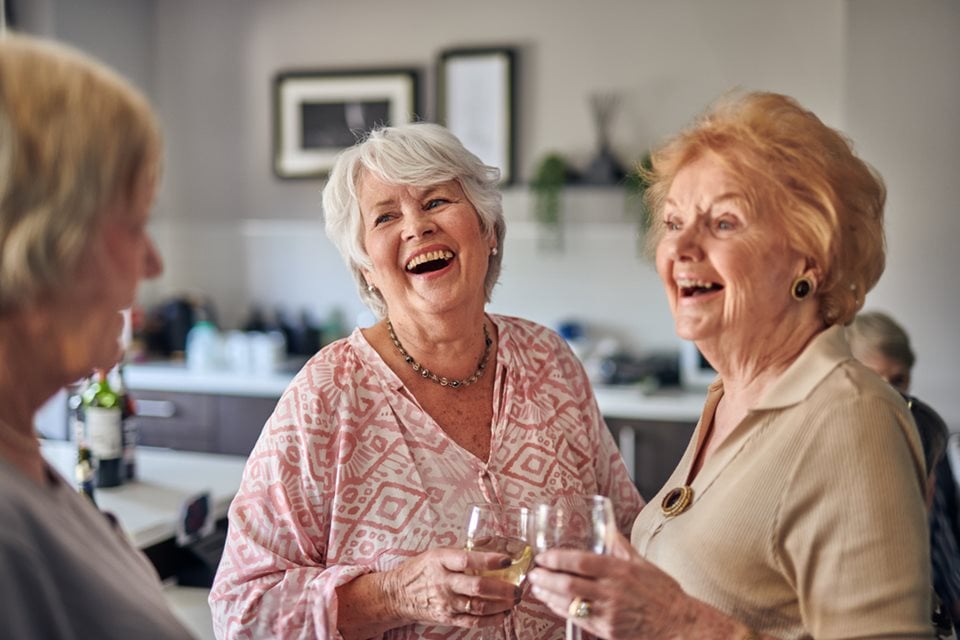 CUT YOUR running costs
See how much you could save by downsizing to a McCarthy Stone property.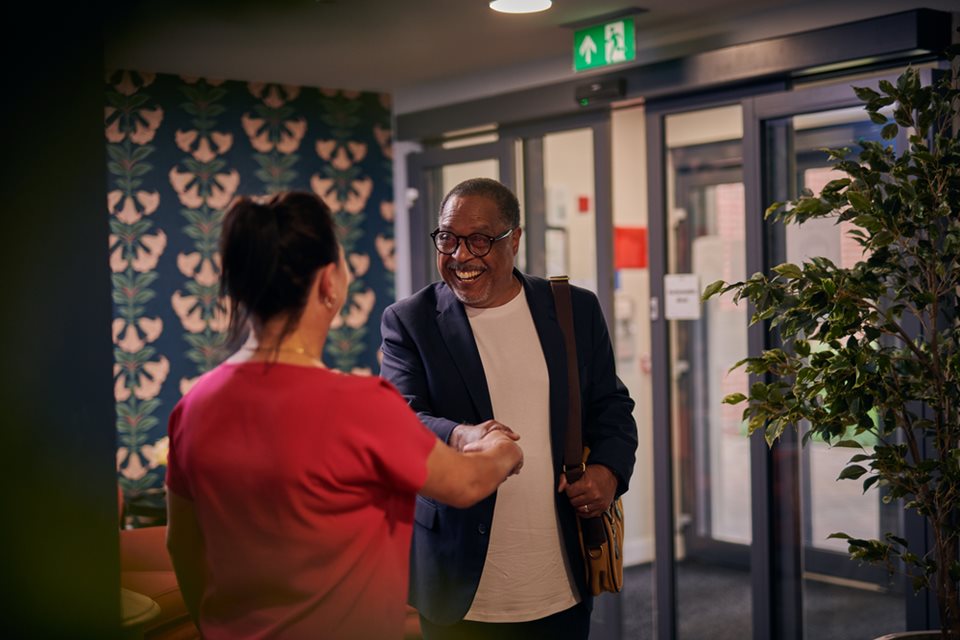 ENJOY LOWER ENERGY BILLS
McCarthy Stone retirement homes are well-insulated, warm and energy-efficient.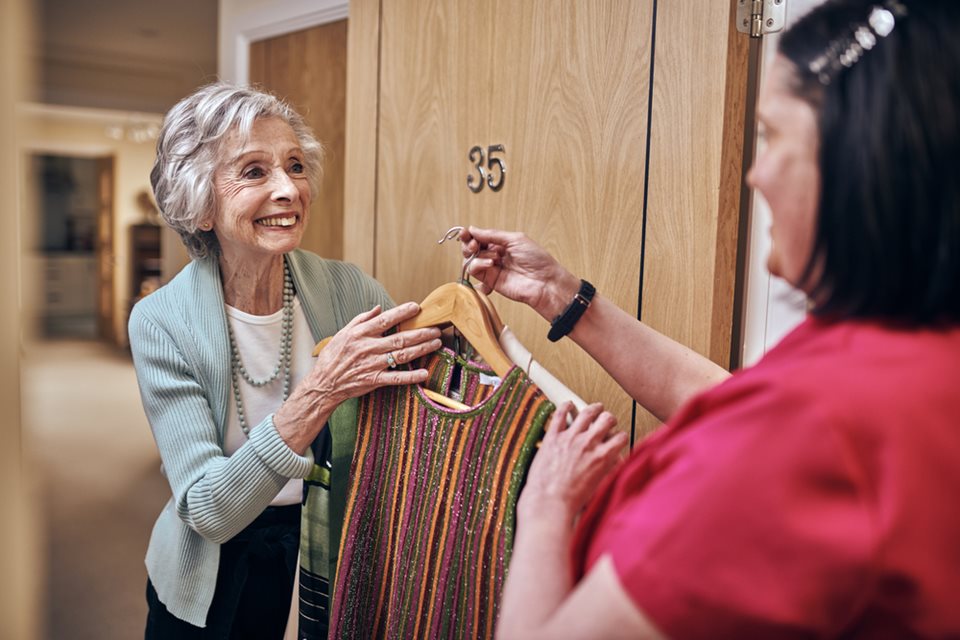 Flexible care options
Retirement Living PLUS gives you the independence you deserve, with flexible care options tailored to you, should you need them.