Find retirement rentals near you
Renting is tempting! The benefits of retirement rentals
Most McCarthy Stone developments offer retirement homes for rent as well as for sale or part buy, part rent - and the unique benefits of retirement rental properties make them an ideal option for people who don't want the commitment of ownership.
The rewards of renting a retirement property
Carefree maintenance: you'll have no worries about upkeep – any problems with the rental property are swiftly sorted out for you
Fast and flexible: with fewer logistics than buying, it's quicker and easier to move in – and out – of a rented property
Budgeting is easy: you'll pay a single monthly payment, which includes the service charge and maintenance
Frees up money: you may be able to use the equity from selling an existing property to do more of what you love
Live on your terms: you'll have the chance to try out a retirement community to see if it suits – and your home is yours for as long as you'd like it
Enjoy the lifestyle: renting gives you access to all the community events, services and amenities on offer at your chosen retirement development
Peace of mind: our Assured Tenancy Agreement means you can stay for as long as you like (subject to the minimum term).
Click here to download our guide to Renting a retirement property
Renting IN RETIREMENT offers Helen peace of mind – and saves her money
Retired TV news journalist, Helen Armitage moved from a picturesque thatched cottage that was "leaking money" in 2021 and now rents a retirement property at a McCarthy Stone Retirement Living development in Ampthill. She says, "I don't have the stress of keeping up with the maintenance anymore – if something needs doing, I just tell Debbie the House Manager and it's done." Better still, she's saving money every day. "My electricity bills are £100 a month compared to more than £300 previously. And I don't need to worry about heating – even in the worst of winter it's so toasty here I only need one radiator on. I've also benefited from lower Council Tax – I'm £100 per month better off!"
Fancy one month rent free?
Choose either one month's rent free or a contribution to your removals* on these specially selected rental properties.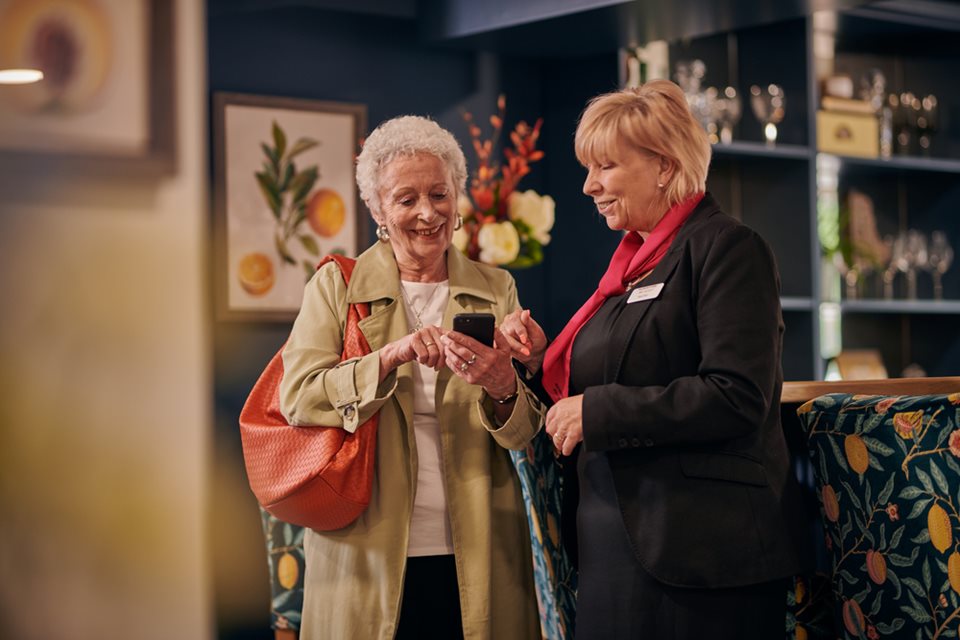 What do service charges cover?
Service charges are included in the rent of your retirement rental – but do you know what they cover? From the friendly managers, communal facilities and gardens to maintenance and more, it's a lot!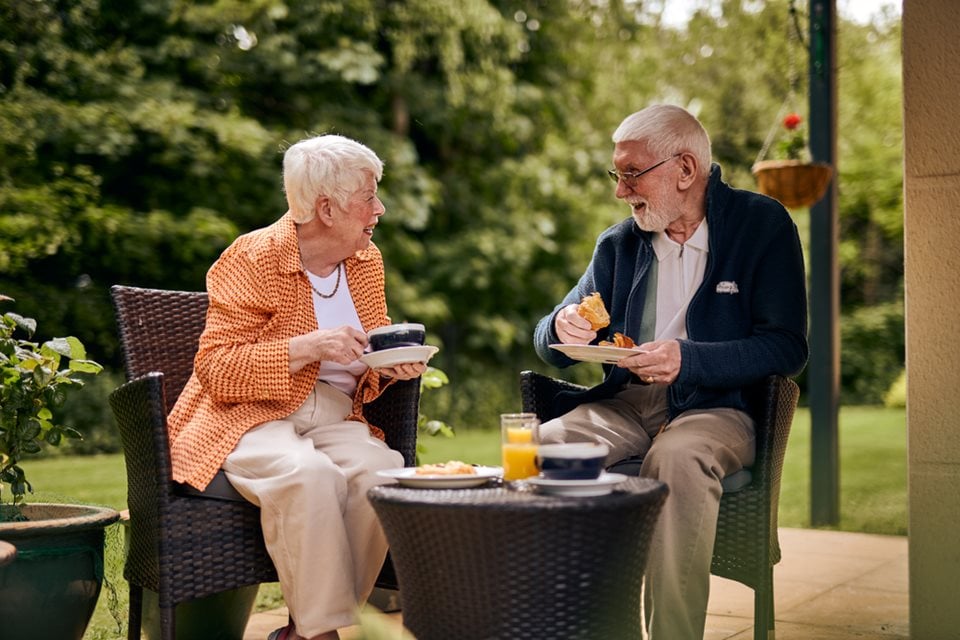 SAVE THOUSANDS A YEAR ON HOUSEHOLD BILLS
In a McCarthy Stone retirement rental apartment you could save over £2,300 a year** compared to the cost of running a typical home***.
You've found the right retirement rental property. What's next?
Relax the process is is fast and straightforward. The first step is to reserve your property with a (refundable) deposit – this will be offset against your first month's rental payment. We'll then carry out our standard checks, take you through the rental agreement and get your new retirement home ready for you to move into at an agreed date. Once you've signed the rental agreement – with the peace of mind of an Assured Tenancy included - you're ready to go!
Our friendly consultants will take you through every step. Any questions about our retirement properties to rent ? Give the team a call on 0800 201 4811, contact us or take a look at our FAQs. Still looking? You can also browse our retirement property to rent across the UK.
*Select retirement rental properties only.
**Typical net saving when running a McCarthy Stone Retirement Living apartment when compared to the cost of running a typical home is £2,312 per year. Source: Internal research carried out by McCarthy Stone, 2022.
***Based on information from Address Intelligence using a combination of census, EPC and planning permission data.
Sign up to our mailing list to keep up to date with the latest news, offers and promotions.