Enjoy a stress-free move
Time to make a move but not sure where to start? Our friendly, expert team are here to support you every step of the way. Our services include Part Exchange – for a hassle-free house sale; help with your financial planning; free removals with every new property - including decluttering, disposing of unwanted items, packing and unpacking – plus access to a free handyperson to put up shelves etc. once you're settled.
Our 3-step guide to a smooth move into retirement living
Planning your next move to a retirement home? Cut the cost of living with McCarthy Stone's retirement homes to downsize in style. Here's how to make the retirement move in 3 easy steps.
1. Find your perfect retirement property
If you're still after property inspiration, browse our Retirement Properties for Sale. Once you've found the one you like in the right location, you can take a virtual tour, request a brochure, or speak to a Sales Consultant about arranging a visit.
While some of our retirement homes are ready to move into straight away, others may still be at the design and build stage - which is great if you're planning for retirement.
Development under construction? Register your interest
If you're planning for retirement and want to know more about ongoing developments, you'll need to register your interest.
From there, we'll keep you updated on progress from planning permission onwards. It usually takes around 12-18 months to finish a development once the building has started - and you can reserve an apartment around six months before it's finished.
In need of extra support at this stage? Ask our experts
Here to make your retirement move simpler, we're here to provide extra support on topics such as:
Selecting estate agents and solicitors
Have more questions about this stage? Call our friendly Sales Consultants on 0800 201 4811 for more information.
2. Purchasing your retirement home
Found your favourite McCarthy Stone retirement home? You may be wondering what happens next.
If you haven't already, talk to one of our Sales Consultants to reserve your retirement property. They'll also be able to walk you through our range of flexible purchasing options - including buy, rent or part buy, part rent to make your home your own. Call today on 0800 201 4811 to speak to our team or find out more about our financial services.
Planning to sell your current property?
If you're putting a property on the market, our Sales Consultants are here to help. Whether it's finding an estate agent, giving advice or even suggesting a solicitor for the legal side, our services give you more time to plan for retirement.
Want to know more about part exchange?
Talk to one of our Sales Consultants about our part exchange package to benefit from a guaranteed house sale with no chain, no estate agent fees and free removals.
3. Get ready for your retirement move
You've done your research and made your property reservation - now it's time to prepare for a smooth move into your new retirement home. From our moving checklist to interior design tips, our range of services and advice are on hand to make your move as stress-free as possible.
Searching for a smooth move?
With our Smooth Move packages, our removal partners can help you to declutter, pack and transport your possessions and unpack them in your new retirement home. What's more, our Tradesperson Service can help with jobs such as putting up shelves and pictures.
Enjoy your new home
And that's your retirement move complete! It's time to settle in, meet the neighbours and make the most of what your community has to offer. If you have any questions, speak to your allocated House or Estate Manager who will be happy to help. Alternatively, our advice and inspiration is always here when you need it to enjoy retirement to the fullest.
Services and support for a stress-free move
Moving house is always a big deal, especially if you're lucky enough to have decades of happy memories in your current home. But don't let the thought of moving hold you back. We're experts in ensuring the moving process is a positive one, giving you as much - or as little – support as you'd like with things like choosing estate agents and solicitors, selling your house, budgeting and paperwork. Here are some of the services we offer: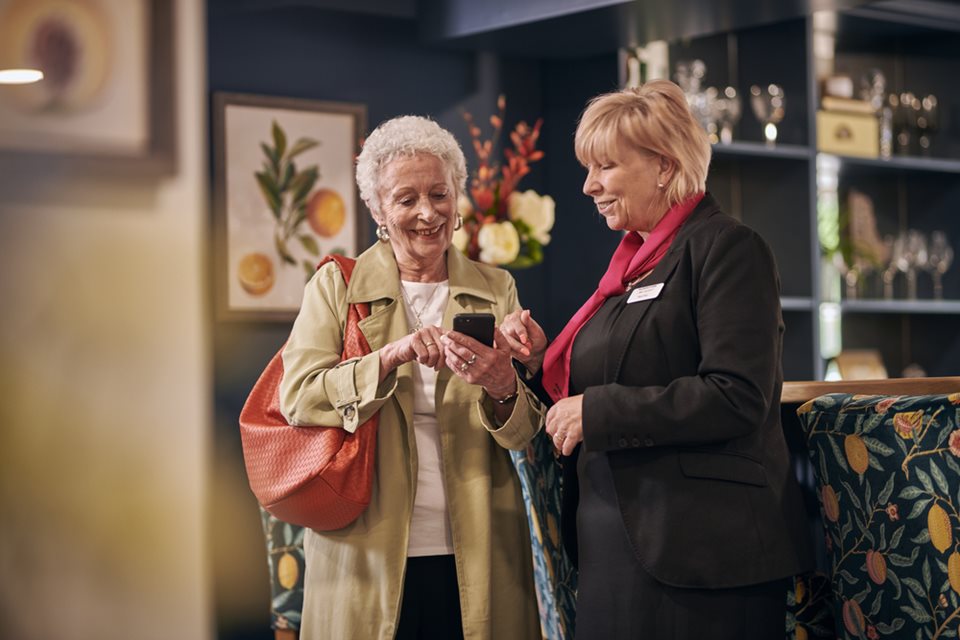 Part Exchange
For a hassle free house sale. With no estate agent fees, no viewings and no chains, plus £1,000 towards legal fees and free specialist removals.
Smooth Move
Moving is easy with free specialist removals, £2,500 towards estate agent fees, £1,000 towards legal fees and a free tradesperson service.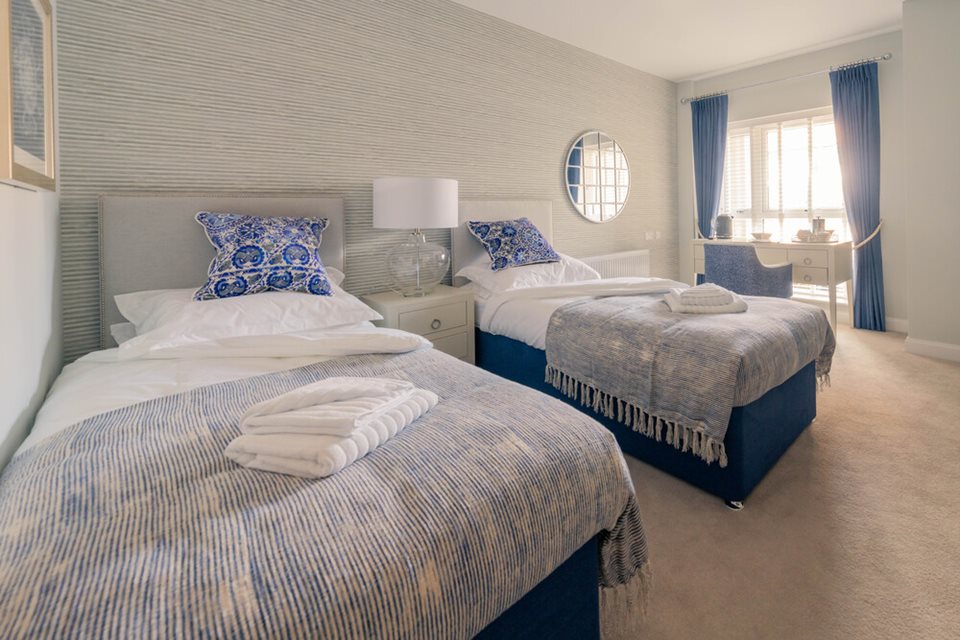 An overnight stay - on us
Found a property you love but want to be 110% sure? Ask us about a complimentary stay. It's great way to find out what life in our developments is really like.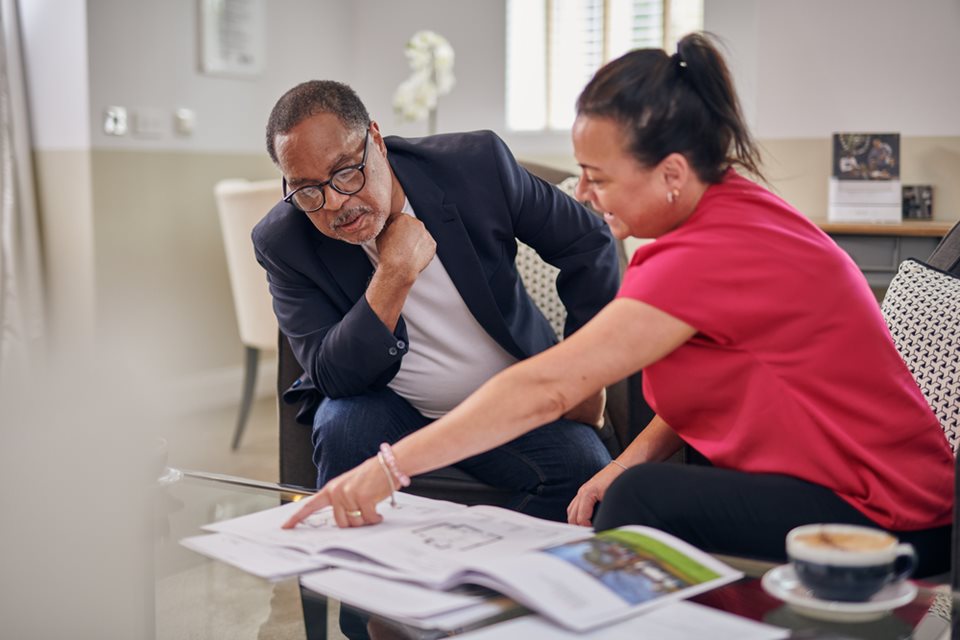 Financial Planning
Read our guide to the seven ways we can support you with your retirement move – including our free 'five star' entitlements advice.
Cut your cost of living
Concerned about the rising cost of living? Moving into a McCarthy Stone home can help can you save significant sums on utility bills and maintenance.
Slash your energy bills
Our energy-efficient homes mean you'll be all warm and toasty - while saving hundreds of pounds a year.

We exchanged our house which we'd lived in for more than 30 years. The process went smoothly and we were constantly updated on any developments in the transaction. The removal company arranged by McS were brilliant and they even provided help on the day after the move to assist in opening boxes which was a godsend. Highly recommended!

The move went very smoothly from start to finish. McCarthy Stone staff were most helpful in every aspect i.e. finding estate agents, solicitors and removal people. In other words McCarthy Stone are No 1 for house builders and I would have no hesitation in recommending them for a no hassle way of moving to a new home.

A Smooth Move Indeed. The move into my new apartment was made so much easier with the help and support I received from start to finish from the Sales Team. They were there every step along the way…It seemed as if nothing was too much trouble and they were genuinely on my side. Since moving in the on-site Manager has proved to be equally supportive so a great experience from start to finish.
The best move you'll ever make
It's not just about a stress free move. We want it to be the best move. Where you enjoy a happy, hassle-free life in a beautiful, low maintenance, energy efficient and secure home with thoughtful services and amenities and a sociable community on your doorstep. Whether you buy, rent or part buy, part rent, our approachable and caring teams will make sure your move is the right one for you.
Search for your perfect property