What are the most popular retirement hobbies?
Retirement gives you the opportunity to try a few new hobbies, with plenty of time to go out and do the things you love. The Office for National Statistics says that people aged over 65 spend an average of seven hours and ten minutes a day on leisure activities. So how do they fill their time? We asked over 1,500 retired people to choose their favourite retirement hobbies.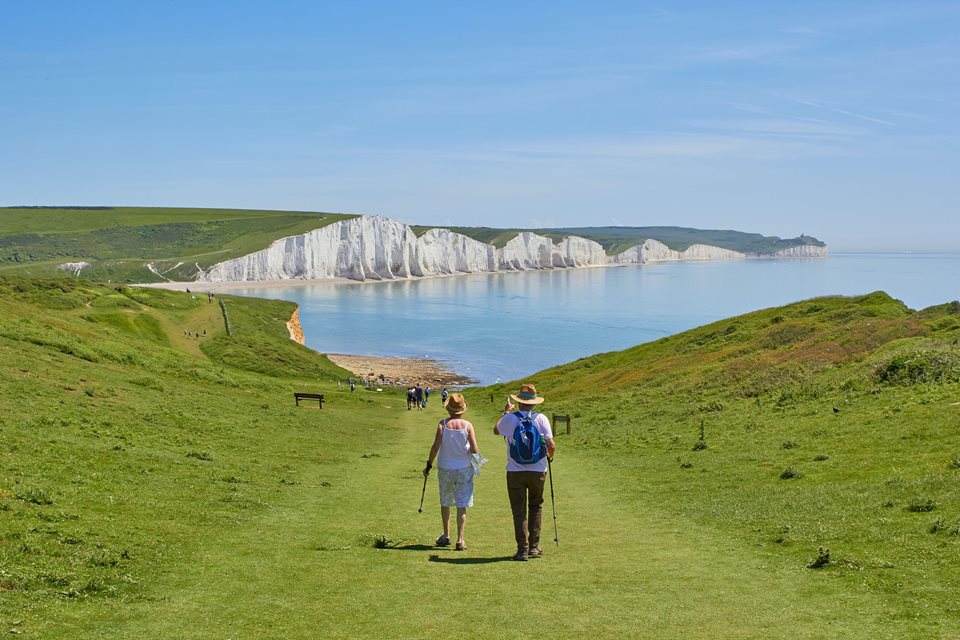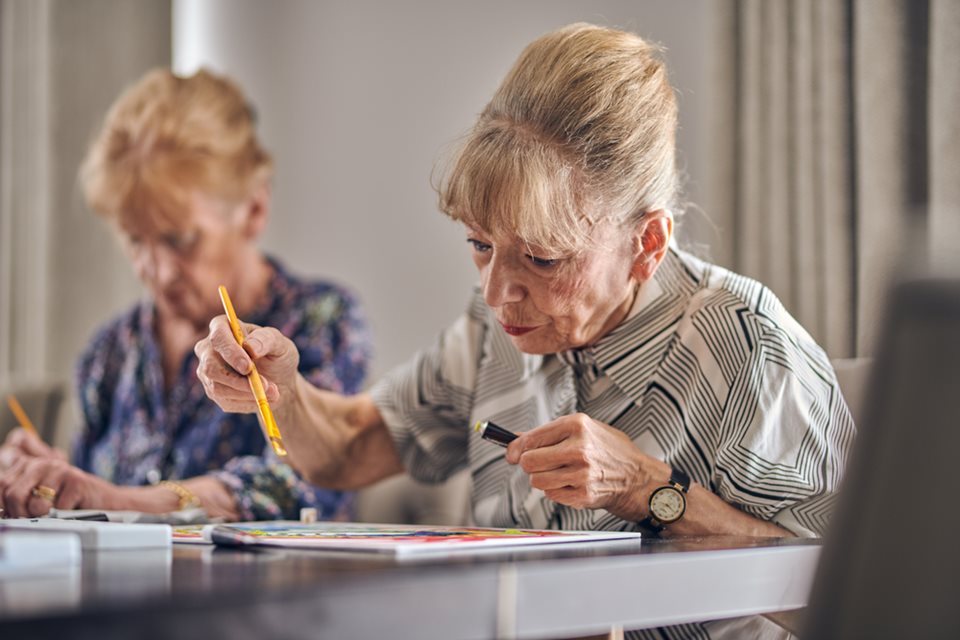 The top retirement hobbies revealed
Our survey clearly shows that variety is the spice of retirement living, with plenty of options for hobbies available. Popular choices with those we surveyed include singing, yoga and genealogy, but there were five clear winners:
The top five retirement hobbies
1. Country Walks – 57%
Over half of the people surveyed told us that walking in the countryside is one of the best retirement hobbies. Walking is a great way to keep fit in retirement, while exploring your surroundings, seeing some beautiful sights and taking on new challenges. It can be very sociable too, with groups like the Ramblers offering a popular way to meet new people.
Many of the UK's best walks are within a short distance of our retirement communities and, from the Borders to Penzance, you'll discover plenty of dramatic landscapes to explore. Even in the cold winter months, you'll never struggle to find places to soak up the stunning scenery.
2. Cooking – 39%
From turning your hand to bread baking to hosting sumptuous dinner parties, retirement is an opportunity to try some new recipes and test your culinary skills. Looking for inspiration? Try our chef and homeowner-sourced recipes.
3. Arts and Crafts – 26%
Arts and crafts are a great way of expressing yourself. Whether you want to paint landscapes, craft wreaths at Christmas or Knit and Natter, there are a number of different arts and crafts you can try. Why not join a local class or club?
4.Wine Tasting – 20%
Hosting a wine and cheese night is a great way to make new friends in retirement and makes a sophisticated – and popular – hobby. One in five of our respondents were keen wine tasters and wine tasting is particularly popular in Bristol, London, Leeds, Edinburgh and Nottingham.
5.Volunteering/Charity Work – 16%
16% of the people we surveyed said that they still regularly volunteer or do some charity work. As well as keeping you busy, volunteering during your retirement gives you a warm feeling inside, a sense of fulfilment and community. Perhaps it's no wonder that something so rewarding is considered to be one of the best retirement hobbies. It's particularly popular in Bristol and Glasgow.
Favourite retirement hobbies for men and women
Our research found there were differences in retirement hobbies for men and women. Here are the top four hobbies by gender.

The four favourite hobbies for retired women:
The four favourite hobbies for retired men:
Walking

Wine tasting

Genealogy

Volunteering.
Weird and wonderful retirement hobbies
We've listed the the most popular retirement hobbies, but there's no reason why you can't try something a little different. From our survey results, we found that some people are taking up all sorts of interesting activities in retirement, including things like:
Beekeeping
Design and illustration
Phillumeny (collecting different match-related items like matchboxes)
Amateur radio
Learning a new language
The sky's the limit!
The benefits of starting a new retirement hobby
No matter which retirement hobbies you choose, you'll experience a number of benefits. It is a great way of combatting boredom and bringing some routine to your days. Hobbies are also a great way of making new friends. Many hobbies are social and you may be able to join a club where you can meet people who share your enthusiasm.
A hobby can also help you improve your fitness or your co-ordination skills keeping your stronger, more flexible and sharper. For instance, walking in the countryside is a great way of improving your fitness without placing too much stress on your joints, while an activity like sewing can help you work on your hand-eye coordination. Find more inspiration for retirement hobbies from our homeowners.
Hobbies are central to our McCarthy Stone communities
McCarthy Stone retirement communities provide the perfect base to make the most of your retirement hobbies with new friends. Our beautiful communal facilities soon become social hubs – a hive of informal gatherings and regular clubs, events and meet-ups to suit all interests. Some developments offer arts and craft rooms and sports facilities too. And with options in sought-after locations across the UK, from our new retirement villages with bungalows, to independent living in a luxurious Retirement Living apartment or the added reassurance of Retirement Living PLUS, you're bound to find the right property for your retirement dreams.
Find a retirement home for sale or rent near you.