Things to do when you retire
From visiting the wonders of the world to a new acting career, find inspiration for some exciting, challenging or novel things to do when you retire. Here's our top five suggestions for new things to do in retirement, inspired by just a few of our wonderful homeowners.
1. Explore the world
Retirement bucket lists often include a desire to visit exotic new places and enjoy new experiences. Whether you want to see the pyramids or view the Northern Lights, you now have the time and freedom to just get up and go. And from luxury cruises to grown-up gap-years or backpacking, there are loads of way to explore – the world is your oyster. Of course, you don't even need leave the UK, there are plenty of incredible attractions and hidden gems here too. And, if you buy or rent a McCarthy Stone property, then, as a homeowner perk, you can also book our hotel-style guest suites for a fantastically priced holiday or short break in some prime locations around Great Britain.
Richard and Rachel from McCarthy Stone's Olivier Place near Salisbury in Wiltshire have spent their retirement indulging their passion for sailing. Together they've sailed across the Channel over 60 times. "There's something very special about being out there in the open sea, with the fresh air biting your face and the crashing of the waves," says Richard. "For us, it's all about making memories and where our next adventure will take us." They're also reassured to know their home is safe while they're away. "[McCarthy Stone] offered us the peace of mind of being able to leave the apartment for holidays without having to worry about security," adds Rachel.
2. Take up a new exercise


Retirement is a fantastic opportunity to get fit and try something new, from cycling to yoga, wild swimming, walking or running, as Mo Ewasha, a homeowner at Springhill House, in London, who ran his first marathon aged 70, illustrates. "I still feel young at heart because I'm so active," he says. "Running is a way of life, and I won't be stopping for a long time. Since moving to Springhill House I've had more time to enjoy doing the things I love most."

Then there's Martin and Marion from Sovereign Court, Stamford Bridge in East Yorkshire who share an unusual way to keep fit - tandem-bike cycling. "We love to go on adventures together and see where we end up," says Martin, 65."Four legs are better than two; it's a great way to keep fit and enjoy some uninterrupted time together just to chat. There's nothing better than the shared accomplishment you feel – it's amazing the things you can discover and the beautiful places it can take you."
You can find more fitness inspiration here.
3. Start a new hobby
Writing your memoirs, researching your family tree, bread-making, gardening, beekeeping, beer brewing, crafting… if you've got more time on your hands there are a million different hobbies out there for you to try. It's all about finding the right ones for you. Experiment by starting a local course – perhaps painting, pottery or a writing group? Try your local community centre for ideas. Even if long term this new hobby isn't for you, you'll have learnt something new and hopefully had some fun along the way.
And, if you do find a new passion, who knows where it might lead? McCarthy Stone homeowner Jean published her first novel in her 70s. "Publishing your first fiction novel as a 72-year-old grandmother of three is quite a coup," says the McCarthy Stone homeowner from The Oaks, Alsager, Cheshire. Adding, "War, hijacking, smuggling, blackmail, murder – I don't know where I get my imagination from to be honest. It just comes to me."
Retirement also gave Professor Peter who lives at Fairway View in Brough, the time to pursue his retirement hobbies of walking and painting to the extent that he held his first art exhibition at the age of 73, raising over £1000 for charity. He describes being a little apprehensive about exhibiting at first but was thrilled with the outcome: "The exhibition went well: people seemed to like the paintings but I'm sure were also keen to support the two charities. I met many delightful people."
4. Support your favourite charity
If you'd like to make a positive difference, from fundraising to volunteering, there are many rewarding opportunities to do good in your local community and beyond – and it can have a positive effect on your mental and physical health too.
Our homeowners are a charitable bunch and from baking cakes for coffee mornings to sponsored Zumba, they are always finding creative ways to raise money for good causes, but perhaps none more so that Patricia Pearce MBE, "I retired from work after being a flight attendant with BA for 39 years," she reveals, "but because I run a charity, Dreamflight, I don't really feel like I've properly retired." This non-profit organisation offers once-in-a-lifetime trips to Orlando, Florida for disabled and seriously ill children - and Patricia heads up the fundraising efforts to ensure £1million is secured every year. It's hard work but Pat has more time to spend on the charity now she's moved into Chiltern Place, in Amersham. She adds. "I am incredibly proud to still be a part of the Dreamflight family, and of what the children themselves have achieved - they have 37 Paralympic medals between them."
5. Embark on a new career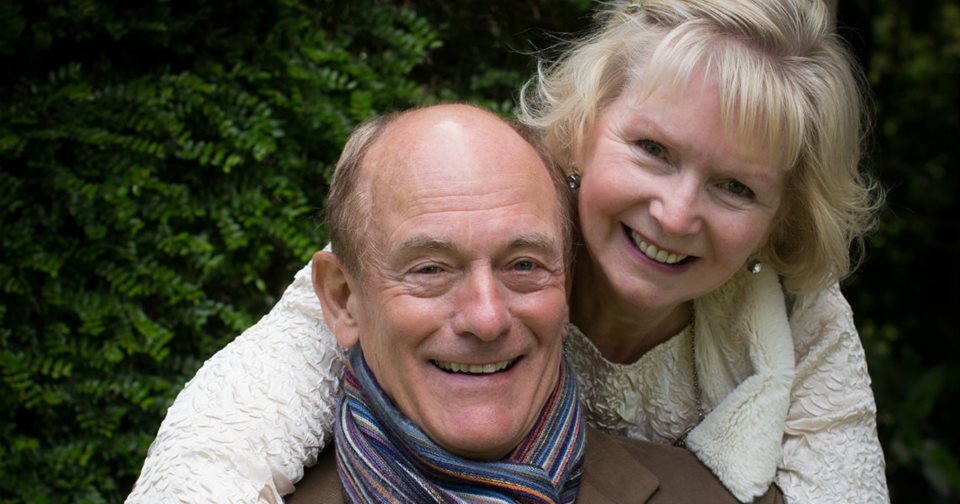 For some 'retirement' is the chance to start a whole new career – or turn their hobby or lifelong passion into a business. Homeowners Angie and Edson Chace raised a few eyebrows when they decided to pursue an unexpected new acting career aged 68 and 76. But from nude life modelling to roles in a Clint Eastwood film and being extras in EastEnders, the Southsea based couple have had quite a ride, starting with their first role, starring in a music video for the Asian Dub Foundation filmed at London's Brick Lane.

While, Dr Nevin Stewart, a retired industrial chemist for BP, got into cider making as a hobby which led to an invention and a business venture.
He says, "I started making cider in 2012 after a neighbour had a glut of apples and we were pondering what to do with them. We tried to make our own apple juice and cider, but the juicer we used just wasn't up to it. My background as a chemist came in handy and I started testing and adapting several larger juicers and came up with a single-step juice and strain cider-making system. It worked really well and it knocks spots off the traditional pulp and press method.
Other cider-makers were interested in it, so what started as a hobby has become a small business called Juice and Strain… We've had interest from around the world."
Dare to make the leap...


As our homeowner stories show, retirement can be the perfect time to change things up, fulfil ambitions and step out of your comfort zone. Like 80-Year-Old Bude homeowner Ann Maskell who marked her 80th birthday with a tandem skydive in Cornwall!
The key is having the freedom and time to focus on what it is you actually want to do. This is why, in McCarthy Stone's beautiful low-maintenance apartments, so many of the day-to-day tasks are taken care of. Instead of worrying about things like mowing the lawn, cleaning windows and keeping gutters clear – you can concentrate on doing what you love.
Find a McCarthy Stone retirement home near you.