Thinking about taking the plunge into cold water swimming?
You're not alone. Cold water – or wild –- swimming has seen a surge in popularity among people of all ages, with enthusiasts citing a wide range of benefits from improving mental health to reducing the symptoms of everything from long COVID to arthritis. Uplifting and freeing, it's a tonic for your mind and body, and it's surprisingly addictive. It's low cost too, which could make it an ideal retirement hobby. From beaches and mountains to cities and highlands, river pools to quarry holes, and waterfalls to lagoons, across Britain there are beauty spots and hidden hideaways that make experiencing the (sometimes freezing) water even more breathtaking. Top spots include the Lake District's Kailpot Crag, Pembrokeshire's Blue Lagoon in South Wales, Scotland's Loch Broom, Hyde Park's Serpentine Lido and Oxford's Port Meadow. The striking scenery and cold waters are a wonderful combination, offering a refreshing escape from the everyday stresses of life.
Do your research before your dive in
Wild swimming does come with risks. You need to be sure of the safety of the river, lake or sea that you plan to swim in, considering things like the depth, currents, temperature and the ease of getting in and out. If you're new to cold water swimming then splashing around in temperatures in the low teens or less needs to be treated with caution. Start in late spring/early summer when the water starts to warm up (it'll still be very cold!). If you start slowly and keep going regularly, you'll be amazed how your body adapts to cope in the colder months.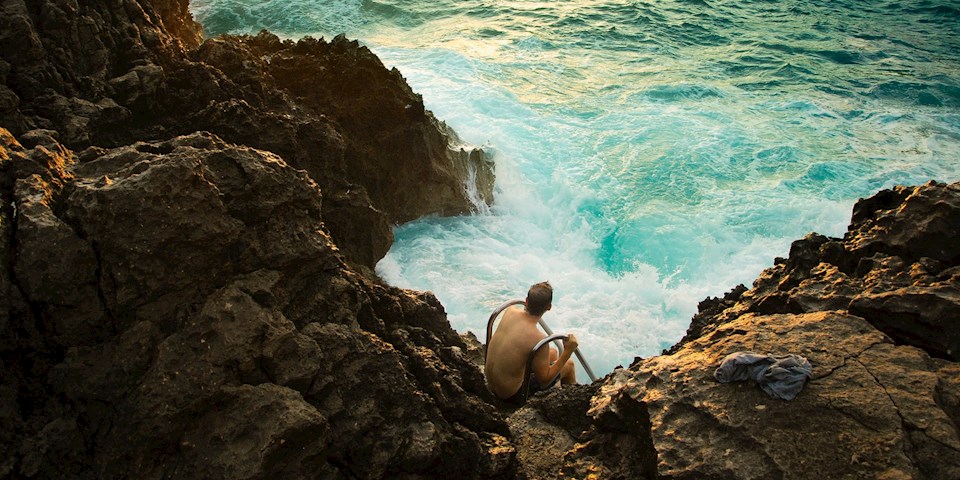 How to start cold water swimming
Always go with a friend – even if they don't go in with you, they can keep an eye on you
Wear a bright hat so you can be easily spotted – you may also want to use a tow float
Never jump into very cold water – enter slowly to manage the shock
If you're new to cold water, stay in for a maximum of one minute per degree of temperature (or less)
Warm up from the inside out, with hot drinks after your swim as well as plenty of warm clothes
You can find more advice on the outdoor swimming society website.
Five of the best McCarthy Stone retirement properties near wild swimming beauty spots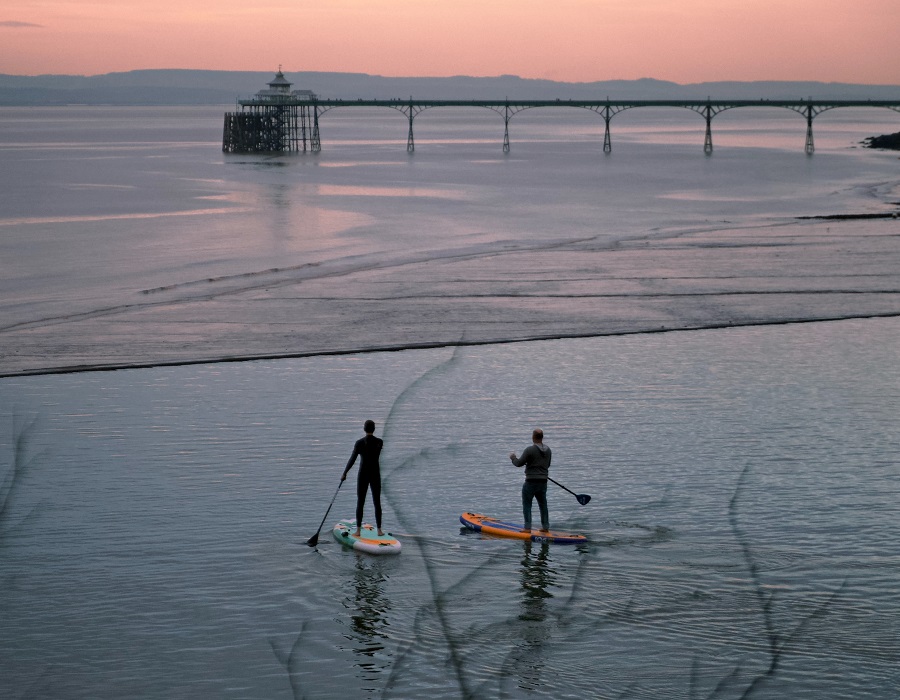 1. Clevedon, Somerset
The pretty Victorian seaside town of Clevedon, Somerset, has a thriving wild swimming scene. Experienced swimmers can even swim under England's only Grade 1 listed pier, but due to the high tidal range this is best done with a knowledgeable group. Fortunately, the town also has its own coastal infinity pool, Clevedon Marine Lake. Built in 1929, it's naturally filled with seawater from when the high tide 'over tops'. It's a safe haven for serious swimmers and newcomers – as long as you don't mind the occasional muddy moustache!
Find retirement homes in Clevedon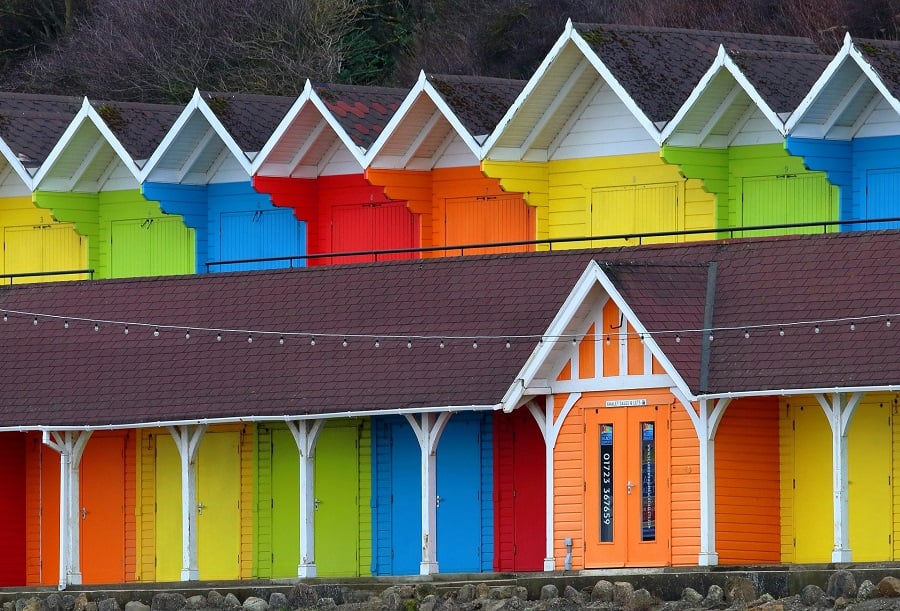 2. Scarborough, North Yorkshire
Thought to be the world's first seaside town, lively Scarborough boasts a dramatic 11th century castle atop a high rocky promontory with panoramic views over the dramatic Yorkshire coastline as well as two award-winning sandy beaches. South Bay is perfect for traditional family fun, but the Blue Flag North Bay is best for stunning sand and seascapes punctuated by colourful beach huts. Scarborough boasts a lively sea swimming club, as does it's quieter sister town Filey.
Find retirement property on the Yorkshire coast
3. Poole, Dorset
Poole in East Dorset offers three miles of soft golden sand and clean blue seas with its globally renowned Blue Flag beaches, including the famously impressive Sandbanks Beach. Poole is idyllically placed for cliff top walks, world-class water sports, sunbathing, sandcastle building or fish and chips and ice-cream on the prom. It's also perfect for sea swimming and on Poole promenade you can find the popular East Dorset Open Water Swimming Club which meets every Tuesday evening from May to September.

Find retirement homes in Poole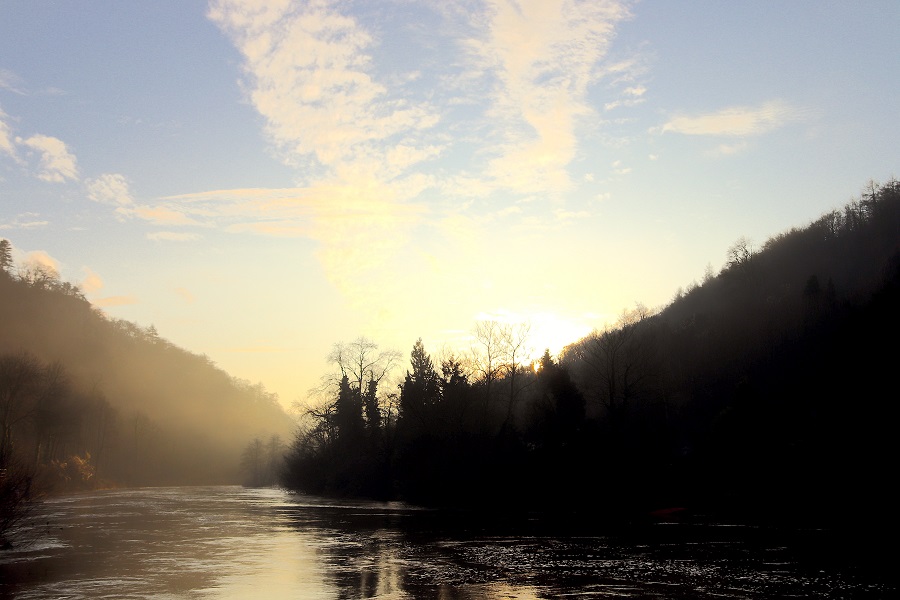 4. Buxton, Derbyshire
The beautiful spa town of Buxton, is surrounded by scenic wild swimming spots in the surrounding Peak District National Park, including the nearby Chee Dale – where you can swim in the River Wye surrounded by an attractive steep sided gorge. Even wilder is Black Mere Pool. Found in the moorland between Leek and Buxton this small lake is rumoured to be haunted by a mermaid! The River Derwent close to the stately Chatsworth House is also popular, but if this all sounds far too chilly then there's always the naturally heated thermal baths in Buxton to enjoy instead.

Find retirement apartments in Derbyshire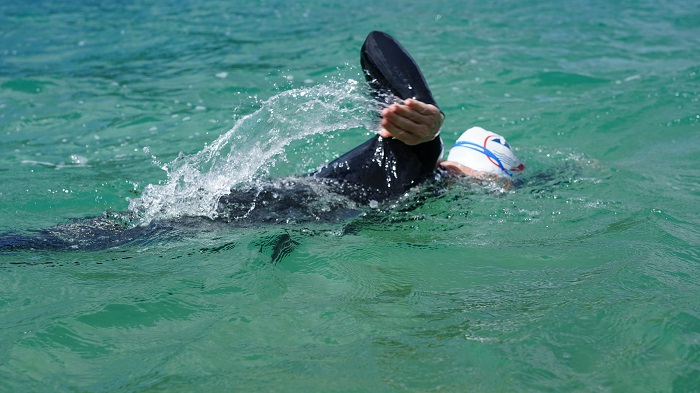 5. Milton Keynes, Buckinghamshire
This conveniently located town in Buckinghamshire is synonymous with ultra-modern attractions, superb restaurants, shopping and commuting and even Europe's largest indoor snow resort, so it might be surprising to hear that it is home to an amazing outdoor swimming lake too. Based at the Willen Lake Watersports Centre, you do have to pay a small fee for sessions, but the upside is, it's very safe, offers changing rooms and showers and has a café, bar and restaurant on-site.
Find retirement properties for sale in Milton Keynes
Looking for a retirement home by the sea?
Coastal walks, stunning views and the opportunity to splash about in the waves…sounds good? Retirement by the sea is the ultimate dream for many of us. And you're ready to make that dream a reality McCarthy Stone offers seaside retirement homes across the country. Explore coastal retirement communities.
Search for your perfect property