Holidays for older adults in the UK
If you're looking for an alternative to foreign travel, there are plenty of hidden gems in the UK. From seaside escapes and wildlife retreats to unique historic monuments, the UK is abundant with secret treasures to turn a staycation into a fun-filled holiday.
We asked 1,400 people across the country to vote for their favourite hidden gems in the UK… and the results are in. Read on to reveal their number one!
11 places to visit when you retire
11. Cumbria, Lake District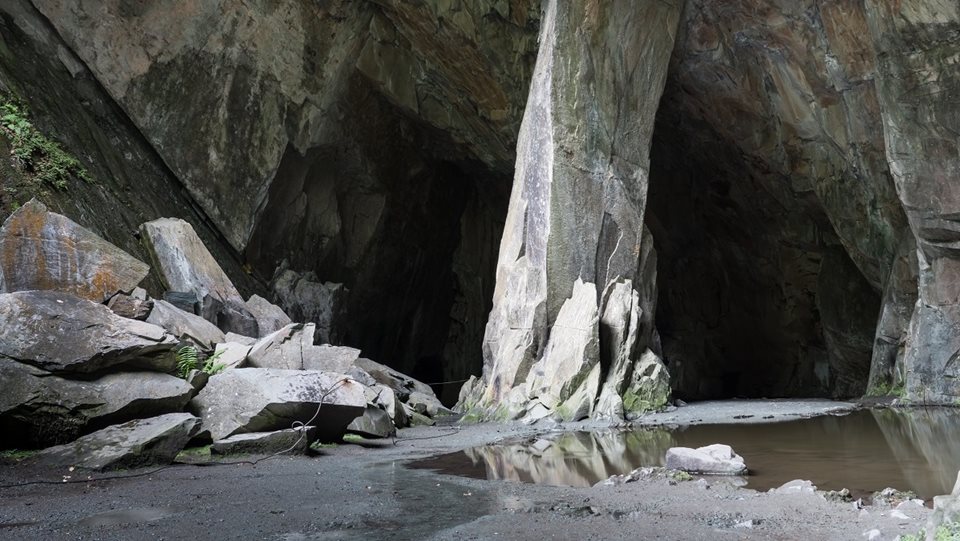 With glacial ribbon lakes, rugged fells and quaint market towns, the Lake District is positively bursting with beauty. Cementing its position as one of the best holidays for older people, there's much to do in the adventure-filled county of Cumbria.
Should you want to turn your activity holiday for older adults into a permanent affair, remember to experience the lifestyle at one of our retirement villages in North West England on your next visit.
A hidden gem in Cumbria: Cathedral Cavern
Hewn out of rock, the Cathedral Cavern in Cumbria is an attraction worth noting. Standing 40 feet high, the Cathedral Cavern is the main chamber of a small network of slate quarries above Little Langdale. Complete with a magnificent sloping pillar that holds the roof in place, this picturesque setting is worth saving space for in your travel scrapbook.
10. Stourbridge, West Midlands
Located just a stone's throw away from our retirement villages in the West Midlands, Stourbridge is rich in culture, community and charming places to visit. Plus, if you find yourself wanting to explore more, Staffordshire, Shropshire and the West Midlands County (including Birmingham, Coventry and Wolverhampton) are all nearby, too.
A hidden gem in Stourbridge: The Rock Houses
The Rock Houses can be found on a high heath named Kinver Edge—renowned as the site of the last troglodyte dwellings in England.
Now owned by the National Trust, The Rock Houses are a popular holiday attraction for retirees who want to delve deeper into its fascinating history. Journey into the past with one of the houses that have been restored to its original appearance—as well as a collection of caves nearby.
9. Argyll, Scotland
Known for its dramatic backdrops and breathtaking views, Scotland guarantees memorable experiences—creating a holiday experience that stays with you for a lifetime.
With other extraordinary attractions, such as castles and national parks, our retirement villages in Scotland are perfect for those seeking a retirement holiday that never ends.
A hidden gem in Argyll: Kilchurn Castle
Arguably, one of the most interesting experiences is Kilchurn Castle — perched dramatically at the head of Loch Awe, with Ben Cruachan's peak as its backdrop. Built by Sir Colin Campbell in the mid-1400s, this castle remained as Clan Campbell's power base for 150 years, before being abandoned in the 1700s.
8. Derbyshire, East Midlands
Housed within the East Midlands, Derbyshire holds a number of unique hidden gems, making it one of the best holidays for older people - and a great place to retire, too!
A hidden gem in Derbyshire: Matlock Bath
Matlock Bath is one of Derbyshire's oldest tourist attractions, having been open since the 1780s. Home to the Heights of Abraham, you'll have the opportunity to experience a bird's eye view of Derwent Valley - all from the comfort of a cable car.
Tour the myriad of underground caverns and mines that remain after the area's lead mining. Plus, with stunning views all around, including the Peak District from the park's viewing platform, the Heights of Abraham is certainly an attraction to add to your bucket list.
7. Kensington, London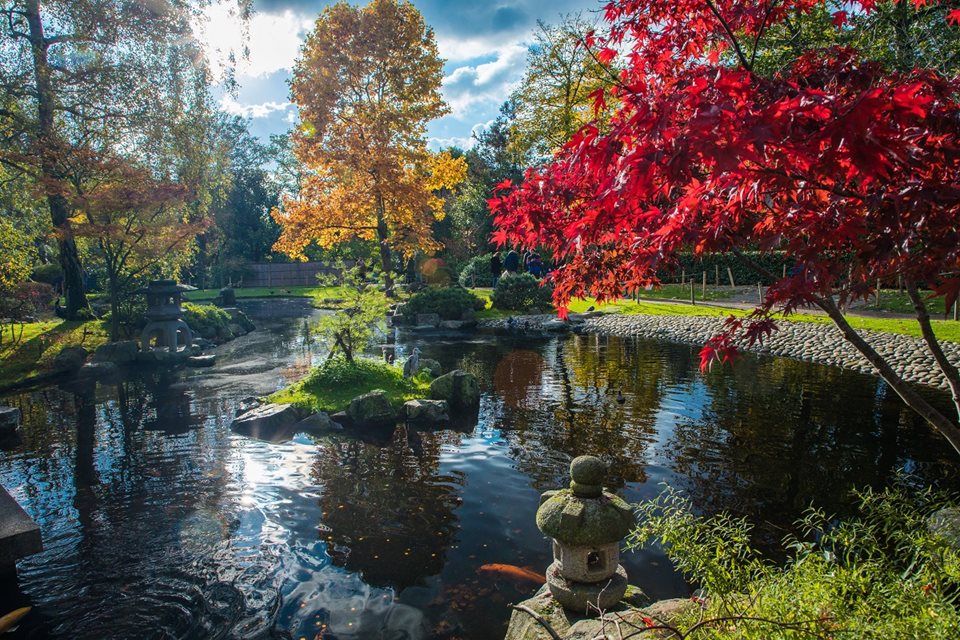 There are hundreds of unique spots hidden in the Capital, and our retirement villages in London mean you can have access to them, all year round.
If you're planning a visit, be sure to check out the hidden gem below — a sophisticated place to add your holiday for older adults itinerary.

A hidden gem in Kensington: Kyoto Gardens
Based in Holland Park, Kyoto Gardens were donated by the Chamber of Commerce of Kyoto in recognition of the Japan Festival held in London in 1992. Featuring tranquil Japanese-style gardens, tiered waterfalls and serene ponds filled with Koi Carp, it's a world away from the hustle and bustle of the inner city.
6. Rothbury, Northumberland
Known for its grand architecture and beautiful landscapes, Northumberland is well-deserving of its place in the list of holidays for older people.
With easy access to stunning locations across North East England, it's also a perfect place to visit when you retire.
A hidden gem in Rothbury: the family home of Lord Armstrong
Rothbury houses the first building in the world to be lit by hydroelectricity: the family home of the Victorian inventor, Lord Armstrong. Teeming with wonderful gadgetry, including a passenger lift, telephones, and fire alarm buttons — most of which are still working—Rothbury is definitely a destination worth visiting.
5. Conwy, Wales
With so many sights to see, Wales makes it into the top holidays for older adults. In fact, this destination offers just about everything to entice all generations.
With national parks, rugged coastlines and Cardiff for a dose of nightlife, Wales' versatility makes it a great choice for holidays through to everyday retirement living.
A hidden gem in Conwy: Aberconwy House & Bodnant Garden
Showcasing just some of the region's incredible beauty, this National Trust property and gardens span 80 acres of hillside, overlooking the Carneddau range of mountains.
Explore conifers, cedars, Laburnum arch and more with the well-maintained gardens. Open 362 days a year, and dog-friendly, it's a fantastic place for foliage and fauna enthusiasts.
4. North York Moors National Park, North Yorkshire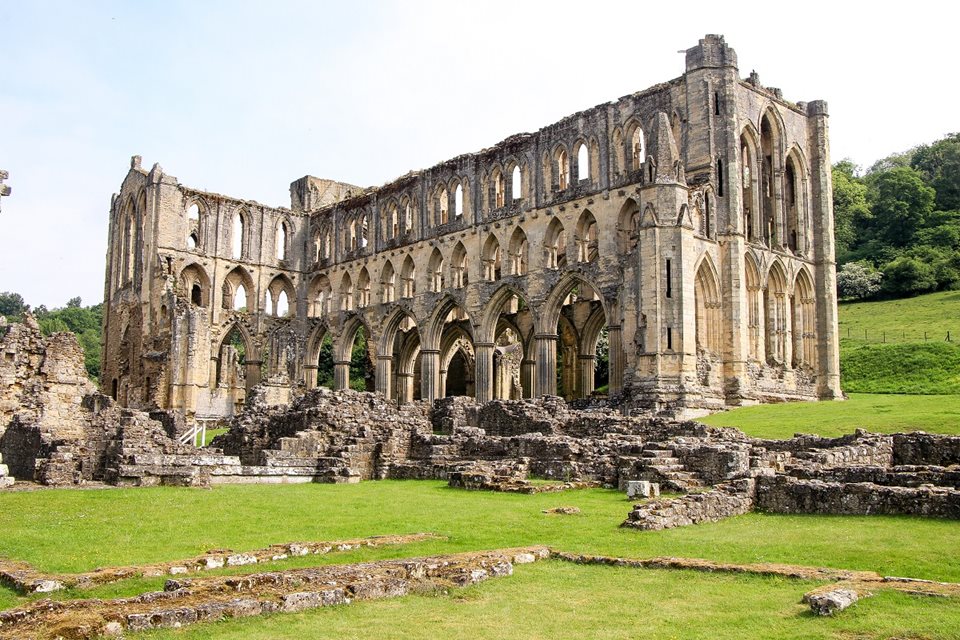 You'll be spoilt for places to visit when you retire in North Yorkshire. With spots to enjoy a stroll in all seasons, a trip to the North York Moors National Park is perfect for those seeking an activity holiday for older adults.
Don't forget to check out the picturesque valleys and villages in the surrounding Yorkshire areas too.

A hidden gem in North York Moors National Park: Rievaulx Abbey
Located in the North York Moors National Park, Rievaulx Abbey offers something for everyone. Weave your way through the woodlands, experience breathtaking views of Rievaulx Abbey ruins from the terrace, and explore two enchanting temples adorned with paintings.
3. Blakeney, Norfolk
Known for seemingly endless horizons, diverse wildlife, and of course, its coastlines, Norfolk is the prime location for activity holidays for older adults. An incredible place to visit, this spectacular area is one to experience in all seasons.
Or, choose to extend your stay permanently with our retirement villages in Norfolk - allowing you to stay close to some of the best places to visit when you retire all year round.
A hidden gem in Blakeney: Blakeney Point
A National Nature Reserve on the north Norfolk coast, Blakeney Point is home to remarkable wildlife and offers magnificent views of sands, salt marshes and the harbour. Not to mention the stunning displays of terns in the summer and grey seals in the winter.
2. Margate, Kent
One of Kent's most popular seaside destinations, Margate has traditional entertainment aplenty. But, there's more to this usual tourist area than meets the eye—making it a great place to visit when you retire, too.
A hidden gem in Margate: The Shell Grotto
The Shell Grotto is a concealed ornate passageway that runs below the streets of Margate. Its rooms and hallways are covered almost entirely with mosaics of seashells; mussels, cockles, whelks, scallops and more. Mysterious and mesmerising, The Shell Grotto is a magical spot to explore — and take a picture or two.
1. Land's End, Cornwall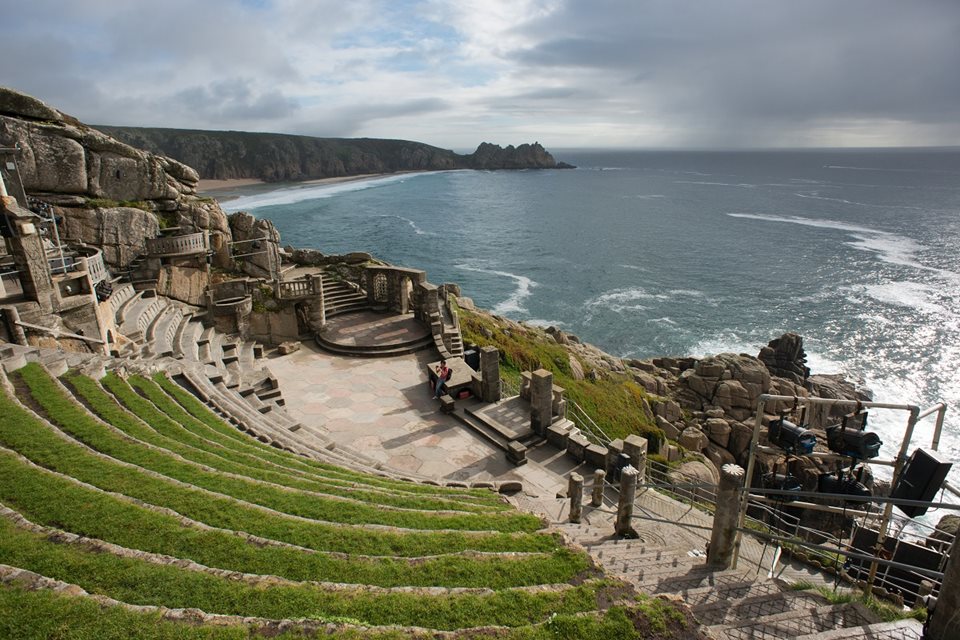 While it may be called Land's End, the number of things to do and see here are endless.
From surfing and sea life spotting to coastal walks and cosy villages, it's easy to get swept up in Cornish culture. Should you find yourself wanting to make your holiday for older people an everyday reality, look no further than our retirement villages in Cornwall.

A hidden gem in Land's End: Minack
Home to one of the world's most spectacular outdoor theatres, Minack Theatre is the ultimate combination of art, architecture and nature. Hosting more than 80,000 people per year from Easter to September, it's an obvious point of interest for any visitor.
Turn a holiday into a home with McCarthy Stone
Transform your favourite retirement holiday into a full-time lifestyle with our retirement villages in top UK locations.
Whether that's the coast, city, or heart of the countryside, finding the perfect place to visit when you retire couldn't be easier. Choose from a variety of luxury retirement properties to rent, buy, or part buy, part rent with purchasing options suited to you.
Plus, you have the opportunity to stay in the guest suites at other McCarthy Stone developments - allowing you to visit popular UK locations, whenever and wherever you feel like.
From solo getaways, holidays as a couple, or even adventures with a four-legged friend, get the most out of your senior living experience with McCarthy Stone homes.
Want to know more? Come along to an open day near you, or speak to a friendly member of our team at 0800 201 4811.
Search for your perfect property