'Of Landscapes and Living Things'
Retirement is the beginning of a new chapter, as 73-year-old Peter Ainsworth discovered when he found himself with the time to pursue his life-long passion: painting. And more time for his retirement hobbies has led to some unexpected success.
More time for retirement hobbies
After a fulfilling career in academia, most recently as a Professor of French at the University of Sheffield, retirement gave Peter the time to pursue his retirement hobbies of walking -and painting. He paints mostly landscapes including some scenes of the Yorkshire Wolds and East Riding and favourite spots in North Derbyshire and Lincolnshire.
Peter who lives at Fairway View in Brough, a McCarthy Stone retirement development, says: 'I'm most pleased with my recent paintings, which are down to having the time to really concentrate on the work.'
In fact, Peter's productivity led him to hold his own exhibition. 'Of Landscapes and Living Things' took place last year. It featured 26 landscapes, 21 of which were sold raising a total of £1,200 which he split equally between MacMillan Cancer Research and his local church, St Helens Church, Welton with Melton.
Peter describes being a little apprehensive about exhibiting at first but delighted with the outcome: "The exhibition went well: people seemed to like the paintings but I'm sure were also keen to support the two charities. I met many delightful people, enjoying conversations about painting, different media and the beauty of the area we live in."
So, watch this space – Peter could be wowing us with another exhibition in the not-too-distant future.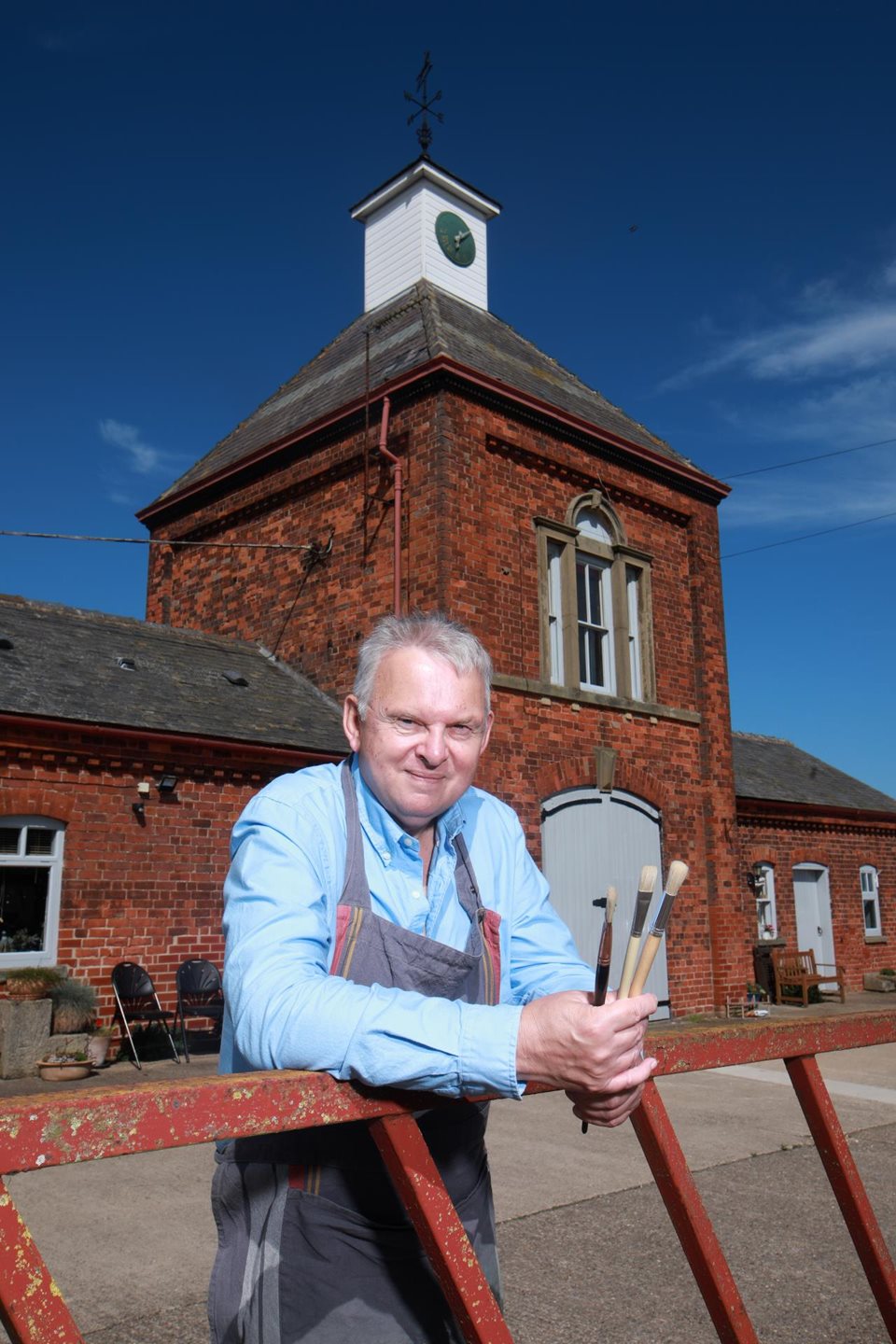 "I hope this exhibition will inspire other retirees to take up or improve upon their art in retirement. It was certainly a release for me during the lockdown, and can be very calming."
McCarthy Stone supported Peter's retirement hobbies
Peter's studio houses an eclectic mix of creative artists and professionals including silversmiths, jewellery makers, painters, a sculptor and a lithographer.

"Without doubt it was Jo Harris's [from McCarthy Stone] unrivalled knowledge of the local area and determination to help reignite this passion of mine that led me to Cold Harbour Farm and Calf House Studios", says Peter. "It is such an inspiring place to work."
He continues: "Moving to Fairway View is one of the best decisions we ever made. Our previous home was a large four bed detached property on a steep slope in south-east Sheffield. It was convenient for work and we had many happy times there, but we knew it wasn't sustainable as Vivien has ongoing health issues and we wanted to be closer to family in the East Riding.

"I would commute back and forth to Sheffield to visit family in the East Riding and would often travel through Brough train station en-route to York, Leeds or London. The travelling led to me exploring quite a lot of the East Riding and becoming familiar with Brough and all that the town has to offer."

Peter and Vivien visited Fairway View and instantly fell in love with its location overlooking the golf course. They were able to hand-pick the apartment of their choice from the plans.

"We're a close-knit community here", says Peter. "Everyone has gelled really well and I am thankful we made the move when we did. We had a lot of belongings between us that we had to declutter and get rid of. It was important that we did this while we still had the energy and didn't need to rely solely on family to help. It was therapeutic actually, and it gave us pleasure to see furniture go to young people starting out. Much of it we donated to St Luke's Hospice in Sheffield.

For Peter and wife Vivien, moving to a McCarthy Stone retirement home empowered them to make the most of this new life chapter. "I am thankful we made the move when we did,' he says. 'The best part has been that Vivien and I have found fresh places for walking, which we can explore together. It's an essential part of us leading an active and independent lifestyle."

Like this article? Read more about our homeowners' inspirational stories, or about homeowners who have enjoyed extraordinary careers, or find more information about the McCarthy Stone lifestyle.
You can find McCarthy Stone retirement homes for sale or rent here.