Sustainability
The sustainability of our developments, how we support our customers and employees and the financial health of our business go hand in hand. Sustainability at McCarthy Stone flows from our wider purpose, vision and mission and we focus our work on four strategic themes.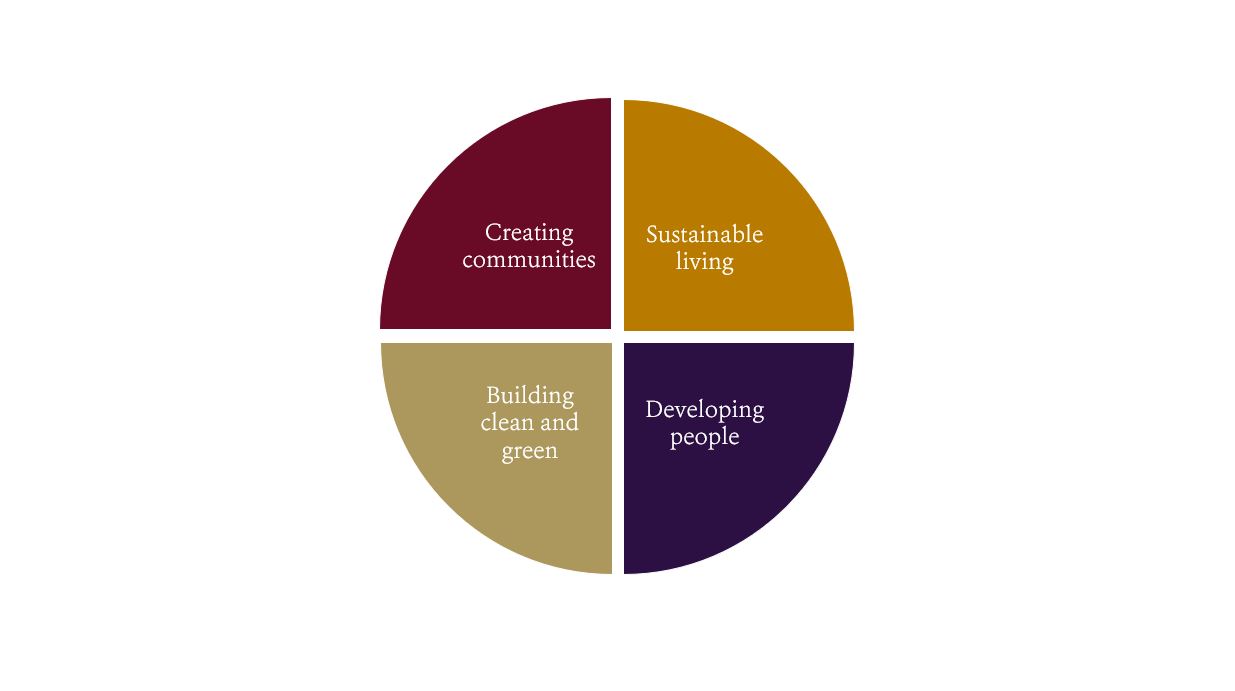 Our approach to sustainability
Creating communities
As a champion for older people, our developments have a strong social purpose. We support independent, connected lives in thriving communities. We are part of the fabric of support for our ageing population. We help our customers stay healthy and independent for longer.
Sustainable living
We take a whole-life approach to sustainability; low lifetime impacts, peace of mind for customers, smart technology, positive local investment in towns and cities, and building with biodiversity and aesthetics in mind.
Developing people
People develop our business, and we develop our people. We invest in skills and productivity for the industry as a whole. We value a diverse and inclusive team. We partner with others aligned with our purpose.
Building clean and green
Efficient building is clean building; we reduce waste, cut our energy use and drive towards zero carbon wherever we work. Our sites are as safe and good-neighbourly as we can make them.
We are working to deliver against these commitments in our sustainability strategy and more information will be added to these pages shortly.
Video
Improving waste management on site at McCarthy Stone
McCarthy Stone embraces game-changing Modern Methods of Construction
It's a transformative time for the industry and we are delighted to be at the forefront.
Innovative Modern Methods of Construction (MMC) are high quality, sustainable and efficient. Housing Minister Chris Pincher MP states MMC is the future for the sector and urges
Britain to become a global leader in this game-changing method of construction. He says, "it's vital we continue to bring new and innovative ideas to the table in support of delivering more beautifully designed homes at pace."
We're pleased to be leading the way with MMC in the housing sector with our strategic partners Sigmat, a leading European manufacturer. Our pilot scheme in Hexham last year was a tremendous success. We now plan to build 25% of our schemes in this way.
Click here to find out more and watch our video