BBC ANTIQUES EXPERT OFFICIALLY OPENS ROMAN COURT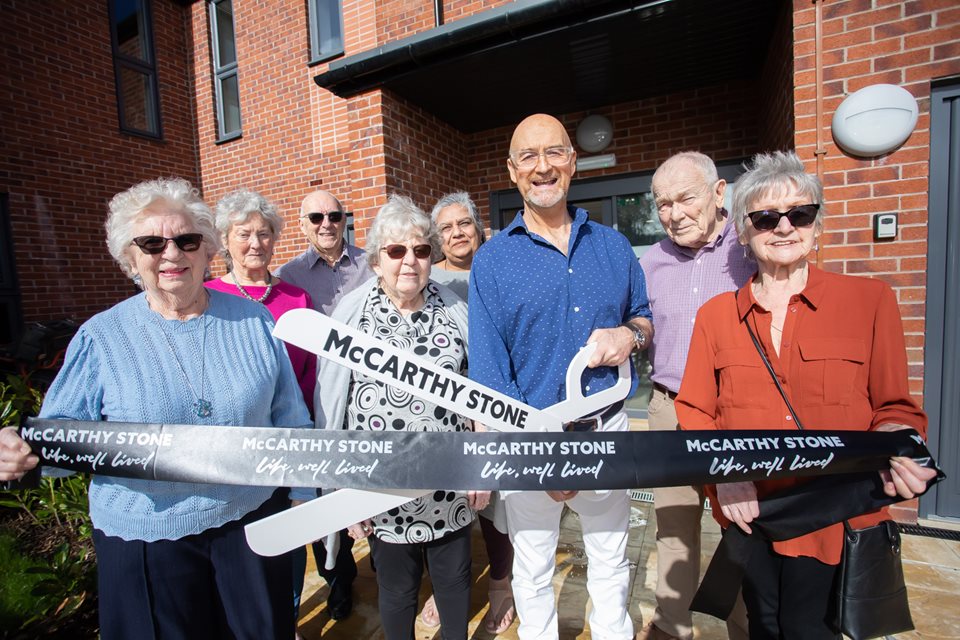 Roman Court welcomed a guest of honour from the small screen for its Official Opening. BBC TV antiques guru David Harper was in town to cut the ribbon at Roman Court.
Guests to the event, including homeowners at Roman Court, family, and friends, heard from David about his work as an antiques expert and had the opportunity to pose questions to him about his experiences and forthcoming projects.
They also had the chance to enjoy refreshments and tour the development, taking a look round its stunning show suite and enviable array of shared facilities.
Louise Flynn, Divisional Marketing Manager at McCarthy Stone, commented: "The Opening at Roman Court was a fantastic occasion with guests having the chance to meet David and learn more about his fascinating career on and off-screen. The community here is a lively and welcoming one, and there are regular events which bring homeowners and the local community together."