BBC ANTIQUES EXPERT OFFICIALLY OPENS QUEENS VIEW
Queens View welcomed a guest of honour from the small screen for its Official Opening. BBC TV antiques guru David Harper was in town to cut the ribbon at Queens View.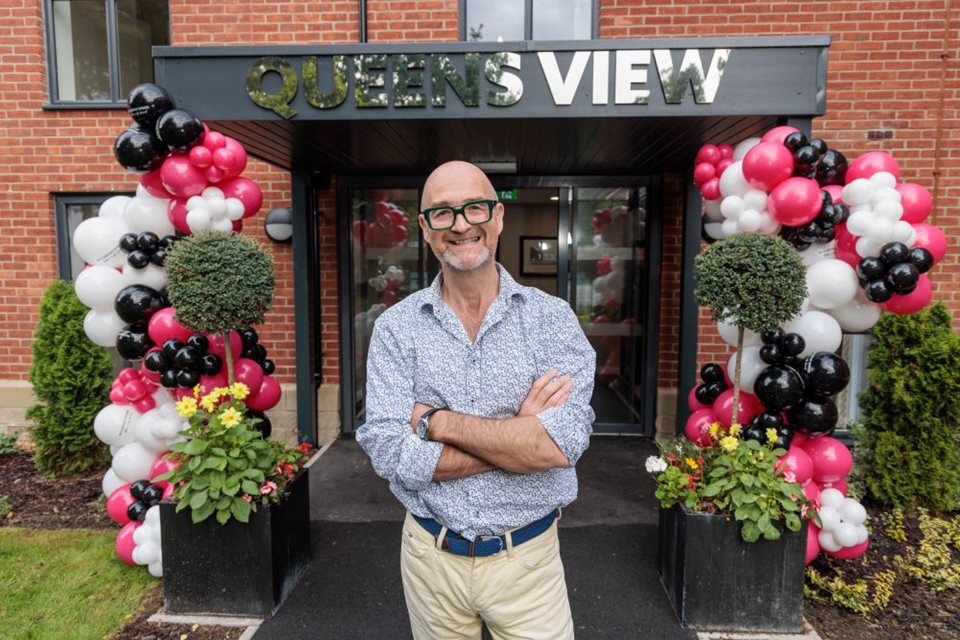 Guests to the event, including homeowners at Queens View, family, and friends, heard from David about his work as an antiques expert and had the opportunity to pose questions to him about his experiences and forthcoming projects.
They also had the chance to enjoy refreshments and tour the development, taking a look round its stunning show suite and enviable array of shared facilities.
Louise Flynn, Divisional Marketing Manager at McCarthy Stone, added: "We were thrilled to welcome David Harper to officially open our newest community, Queens View. It was also a brilliant opportunity for local retirees to find out more about the independent lifestyle on offer at the development, and how they can continue living their retirement years to the full.
"The event¬ was a great success, and, on behalf of the team and our homeowners, we'd like to say a huge thank you to David for making it such a memorable experience for our guests."