Retirement property in Exeter means extra time with family
Moving closer to family has allowed Megan to spend precious time with her grandchild from her rental retirement home in Exeter, Devon.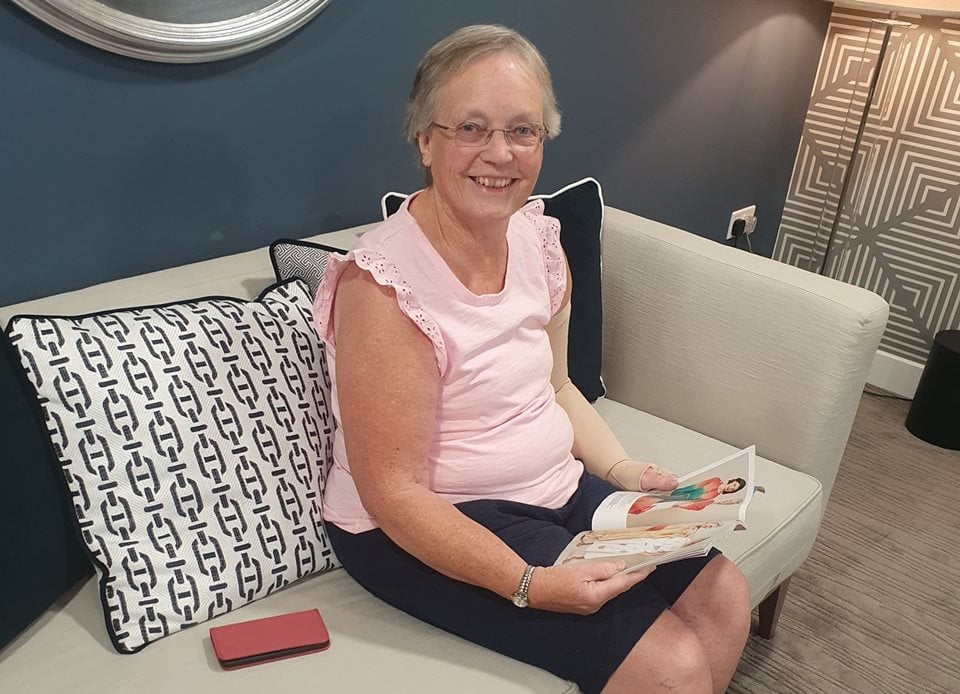 In January 2023, 70-year-old Megan moved from
Berkshire
into a
retirement rental
at McCarthy Stone's Pym Court
Retirement Living Plus
assisted living development for over 70s in
Devon
. Megan has been living with breast cancer since 2009, and, when the diagnosis worsened at the end of 2020, she decided to move to Topsham,
Exeter
. Moving closer to her family has allowed her to take care of her six-year-old granddaughter, Eva, a few times a week – and means her family can look out for her too.
The former social worker says she cherishes the moments she gets to pick Eva up from school and spend the afternoon together. "It doesn't matter that we're not able to go on big adventures, it's the spending time together that counts, as we really value each other's company. We tend to go into Topsham to enjoy a coffee and a crepe followed by a play in the park. We both love it so much and I'll always appreciate this extra time I get to spend with her."
Of course, Megan has her own needs, and both Eva and her mum, Jen, are more than happy to help. "Eva is always telling me 'Grandma, I don't want you to lift a finger!'. She looks out for me just as much as I look out for her – and, along with her mum, they do so much for me."
"That's one of the many benefits of living here at Pym Court – it's so accommodating. I can have visitors all year round to suit me and I can even invite my friends with their dogs, too. There's lots of spaces to socialise, from the on-site bistro to the courtyard, where I often enjoy a cup of tea. The entire development is very welcoming, and I'm proud to call it home."
The decision to downsize and rent a retirement property has also allowed Megan more time to do the things she loves most. She says: "Renting at Pym Court has given me my independence, meaning I'm free to do the things I enjoy without relying on family. I have the luxury of my own apartment, as well as plenty of communal amenities on site, and together they provide everything I could possibly need. It really is the best of both worlds!"
Independent living and new friends
Megan says: "I'm often asked about the moving-in process, and, I can honestly say the McCarthy Stone team couldn't have been more accommodating. Despite needing to change my moving-in date, nothing was too much for them.
"There are a whole host of reasons that make renting at Pym Court a dream come true, but what stands out for me, is the friendly on-site support. The team are incredibly helpful and always go above and beyond to check in with me. They also offer tailored care packages to suit individual needs, which has given my family and I great peace of mind.
"On top of that, there is a fantastic mix of people. When I first moved in, I spent a lot of time in the communal areas, so managed to meet lots of different people very quickly. I've made a lot of friends over the months, and there's plenty to get stuck into, from bingo and chess to film nights and BBQs – there's never a dull moment! However, I'd say the great thing about Pym Court is you can still live your independent lifestyle without feeling any pressure to get overly involved – it really is the best of both worlds."
Grandparents are moving closer to family to help out
McCarthy Stone's study of grandparents revealed 31% are pledging to take a more active role in their grandchildren's lives and two thirds (72 %) said they are more than happy to help. Read the report.