Devonshire Place welcomed local retirees in Buxton to join homeowners for a very special Shrove Tuesday event.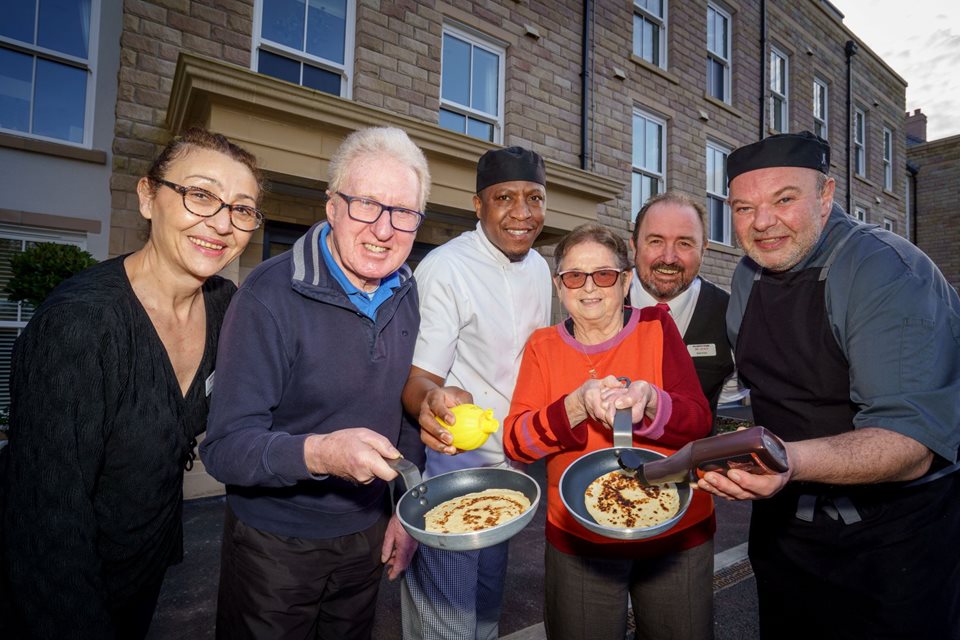 Members of the local community were welcomed to Devonshire Place to enjoy an afternoon of delicious pancakes and flipping challenges, where prizes were on offer.

The event saw a large turnout with Buxton retirees being challenged to see how many pancakes they could toss in 60 seconds. There were three talented entrants who won a sumptuous lunch at the on-site bistro.

As part of the Shrove Tuesday celebration retirees from Buxton were treated to a range of pancakes and delicious toppings, as well as being offered the opportunity to mingle with McCarthy Stone homeowners to find out more about how they found moving to Devonshire Place.
Louise Flynn, Divisional Marketing Manager at McCarthy Stone, said: "Community is at the very heart of our retirement developments, and it was such a pleasure for us to be able to open our doors to the local retirees in Buxton.

"Shrove Tuesday is such a fun day of the year for people of all ages and what better way to socialise with the local community than over some delightful pancakes cooked by our talented on-site bistro team. We look forward to welcoming members of the public back through our doors again soon for a range of exciting events we have planned throughout the rest of the year."