Reselling McCarthy Stone retirement apartments: everything you need to know from our expert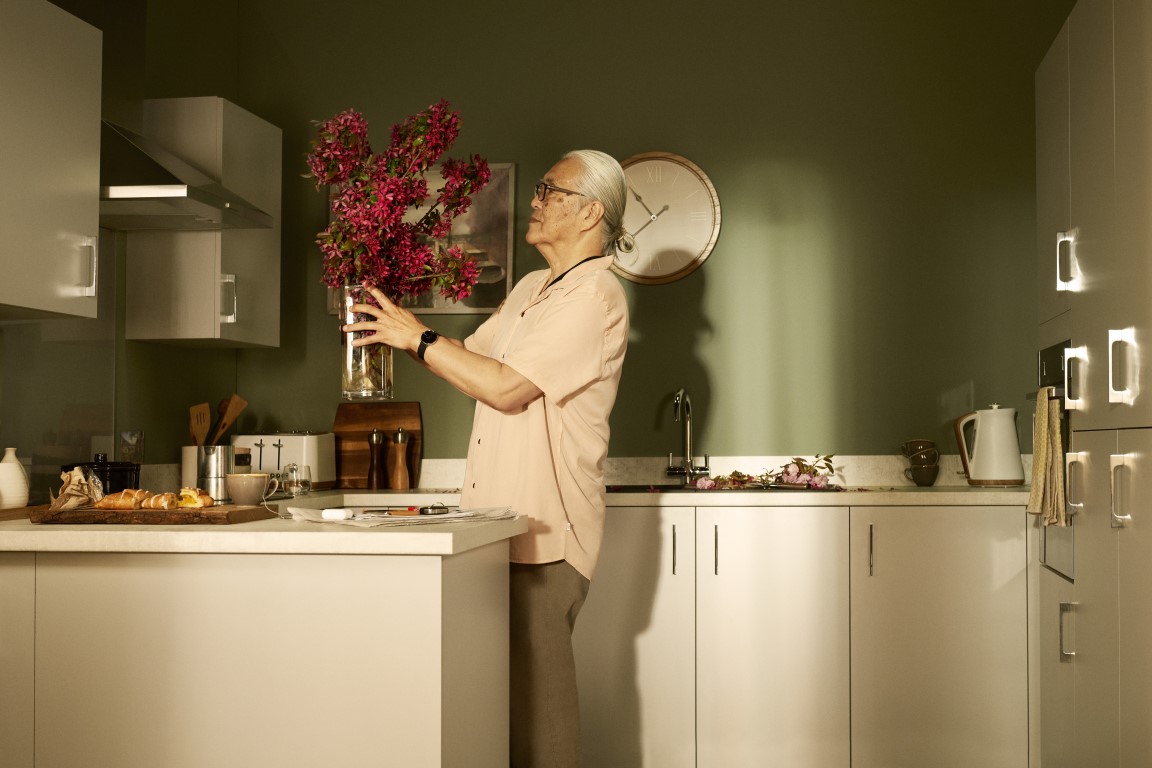 Wondering what happens when the time comes to sell your McCarthy Stone retirement property ? David Gabriel, Resales Director at McCarthy Stone, reveals everything you need to know.
How much notice do I have to give McCarthy Stone if I want to sell my apartment?
None. If you decide to sell your retirement apartment you don't need to give any notice to McCarthy Stone. However, anyone wishing to buy the property needs to meet McCarthy Stone's eligibility criteria, for example, they have to be the right age and be able to afford the associated ongoing costs.
I want to sell a McCarthy Stone retirement property – what are the next steps?
If you instruct McCarthy Stone Resales to sell your apartment, our team of experts will get the property on the market within a few days. They will put together sales information, including professional photos, detailed floor plans and location maps, which is shared to our database of interested buyers and promoted online through property websites like Rightmove as well as on our website.
Do I have to sell my retirement property through McCarthy Stone Resales?
No. It is up to you how you sell the retirement property and which estate agent you use. However McCarthy Stone Resales are the specialists in selling not only our retirement properties but also the unique McCarthy Stone community, lifestyle and services.
By choosing McCarthy Stone Resales you benefit from:
Our specialist knowledge of, and passion for, McCarthy Stone retirement living
All viewings will have a House/ Estates Manager or a McCarthy Stone Resales Consultant present to fully explain the lifestyle, services and benefits
Professional sales materials including photography, floor plans and location maps
Online advertising via our McCarthy Stone Resales website and our property partners
Targeted marketing to our large database of interested buyers
Support with finding solicitors and specialist removal firms to help make moving out as smooth as possible
Free and confidential entitlements advice is available to all our customers, so you can explore what allowances you may be entitled to
Potential buyers enjoy a number of incentives including a Part Exchange Scheme and preferential rates for removals and legal services.
Are retirement apartments more difficult to sell than regular apartments?
As with selling any home, it is difficult to accurately estimate how long a retirement property will take to sell. It depends on a variety of factors, including the condition of the property, the type of retirement apartment, its location, its price and current market conditions. However, because the property has an age restriction it can takes longer to sell than a property with no restrictions.
If you are looking for a pre-owned retirement property in the UK, McCarthy Stone Resales is generally the first point of call. We have built a substantial database of eligible buyers and our wealth of experience and tailored approach to selling retirement apartments and marketing our retirement properties also helps to achieve sales efficiently.
How do I prepare my retirement property for a faster sale?
These are our top tips to preparing your retirement apartment for sale:
1. Declutter – Get rid of excess possessions that have accumulated. Consider removing any bulky furniture that makes rooms feel cramped and replace with smaller furniture. This helps viewers envisage themselves living in the property and what they might do with the space.
2. Give it a fresh lick of paint – It's amazing what a difference a drop of paint can do. Choose neutral colours to help the property seem lighter and bigger.
3. Fix and clean – make any minor repairs, e.g. fix leaking taps or replace threadbare carpets. Clean everything until is sparkles – this will make the property more appealing and ready for your buyer to move into.
4. Make sure it smells good - bad smells are big turn off for potential buyers but are easily fixed. In vacant properties stagnant water can pong, so ensure the toilet is flushed and the windows are opened regularly to keep it smelling fresh.
5. Keep it tip top - It's important your property looks its best at all times. If your apartment is vacant and you don't live nearby, ask your House/Estates Manager to check the property on a regular basis, especially before a viewing takes place.
Is the resale value likely to be significantly less than the price I paid to buy the retirement property?
We are pleased that our in-house McCarthy Stone Resales team achieves a net price increase on average for the properties they resell. For example, for properties bought new in the last three years and since resold, the net increase averages 6%. We urge customers to use our expert resale service rather than high street estate agents who don't always fully understand or properly value retirement properties.
It's also important to consider that the value of retirement living is also not just in the price. Our communities create healthier and happier lives for our homeowners, reducing the challenges they face as they age. Nine out of 10 homeowners say we improve their quality of life. Our apartments are typically much cheaper to run than their previous home – and much cheaper than care homes.
Do full service charges need to be paid if the retirement property is on the market and empty?
Yes, they do. If the homeowner has moved out, or sadly passed away, all service charges still need to be paid. This is because the service charges cover all the ongoing staffing and upkeep costs of the development, which continue even if the apartment is uninhabited.
How much does it cost to extend a leasehold?
All developments released for sale from August 2015 have 999 year leases. A small number of developments may have shorter leases if we have not acquired the freehold of the site. For managed developments released for sale prior to August 2015, leases are typically for 125 years. You can find out further information on extending the from the Leasehold Advisory Service.
Will I be charged an exit fee?
McCarthy Stone is proud to be one of the few retirement companies not to charge exit fees that come back to the developer as profit. However we do charge a 1% sinking fund contribution (known as the contingency fee), which is paid on resale. This is held in trust for the long-term benefit of that development and homeowners.
If you're interested in finding out more about how to sell your retirement apartment, or about buying a McCarthy Stone retirement home, then please do not hesitate to contact us.
Start your search for a new retirement property today. Looking for pre-loved? Browse McCarthy Stone Resales now.
Explore our featured pre-loved retirement properties below...