Reselling our Apartments: Everything you Need to Know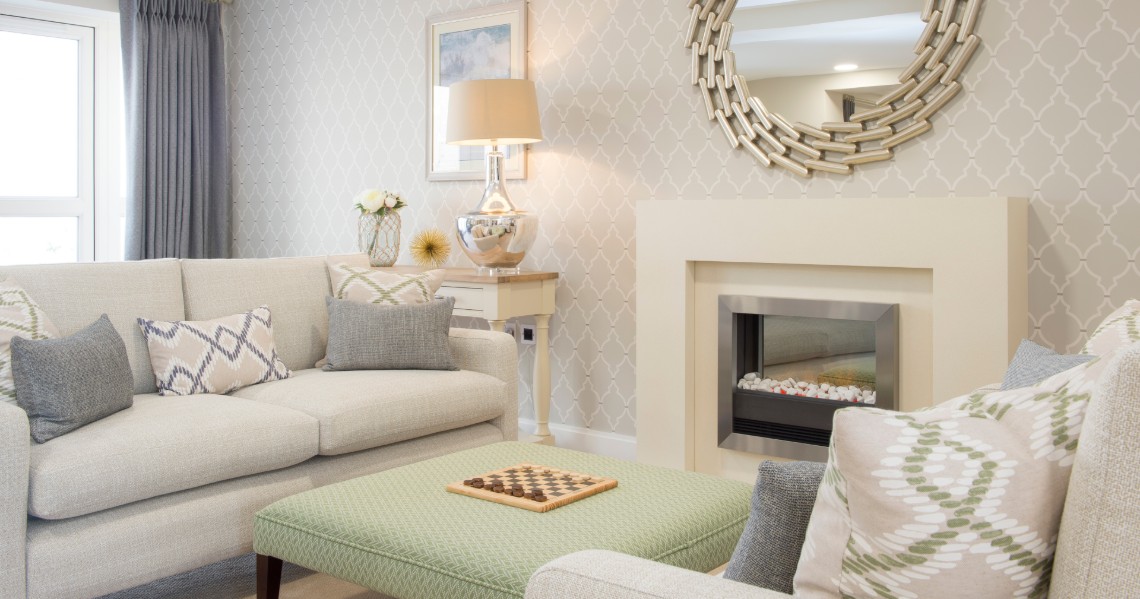 To provide you with clarity on how to sell your apartment and to help dispel any potential inaccuracies about selling apartments, we spoke to David Gabriel, Resales Director at McCarthy Stone. Here, he reveals everything you need to know.
How Much Notice do I have to give McCarthy Stone if I Want to Sell my Apartment?
If you're thinking of selling your apartment, you don't need to give any notice to McCarthy Stone. However, anyone wishing to purchase the property would need to have an occupier's approval, ensuring that they meet all the necessary criteria and capabilities to live within one of McCarthy Stone's retirement developments.
The homeowner decides when they feel it is the right time to sell their property. Equally, if the homeowner has passed away or moved to a care home, it becomes the responsibility of the Power of Attorney to sell the apartment.
If you instruct McCarthy Stone Resales to sell your apartment, our team of experts will get the property on the market within a few days. This would include the preparation of the property's particulars (including professional photos, detailed floor plans and location maps), which would be marketed to our database of eligible buyers and promoted online through our various property portals.
Are Retirement Apartments more Difficult to Sell than Regular Apartments?
As with selling a family home, when we're selling apartments, it is difficult to accurately estimate how long a property will take to sell. This is because the sale of the property is dependent on a variety of factors, including the condition of the property, the type of apartment, its location, its price and current market conditions.
However, when compared to selling a regular residential property, the timeline for achieving a sale can be longer. This is because the property has an age restriction.
Consideration also needs to be given to the vulnerability of our elderly buyers. Making the decision to move to a retirement living development is life-changing and it can take some time for them to decide whether this is the right move for them.
If you are seeking a preowned retirement property in the UK, McCarthy Stone Resales is generally the first point of call. We have built a substantial database of eligible buyers and our wealth of experience and tailored approach to selling apartments and marketing our properties also helps to achieve sales efficiently. On average, it takes just 111 days to secure a sale on a property.
Do Homes have to be Sold through an Estate Agent of McCarthy Stone's Choosing?
The homeowner or the Power of Attorney are free to instruct whoever they wish to sell their property and they are under no obligation to use McCarthy Stone's Resales service. However, due to our unique insight into retirement living and our passion for communicating all the lifestyle benefits that our retirement communities provide, we feel we are best placed to sell preowned McCarthy Stone managed apartments.
By choosing McCarthy Stone Resales, sellers will benefit from a variety of sales and marketing activities carried out by our specialist team, including:
Professional property details featuring photography, floor plans and location maps.
Online advertising via our own dedicated Resales website, Rightmove and the Elderly Accommodation Counsel website.
Targeted marketing to our growing database of registered buyers.
Viewings of your property accompanied by the House/ Estates Managers or our own consultant if the viewing's out of hours.
Support in choosing legal and removal providers to help make your move as smooth as possible.
Free and confidential entitlements advice is available to all our customers, so you can explore what allowances you may be entitled to.
Plus, purchasers have access to a variety of services aimed at easing the buying process, including Part Exchange, removal and legal service packages.
Do Full Service Charges Need to be Paid if the Property is on the Market and Uninhabited?
Yes, they do. If the homeowner has moved out or sadly passed away, all service charges still need to be paid. In this instance, it would become the responsibility of the Power of Attorney to ensure these fees are paid. This is because Service Charges cover all the ongoing staffing, running and upkeep costs of the development, which continues even if the apartment is uninhabited.
How much does it Cost to Extend a Leasehold?
All developments released for sale from August 2015 have 999 year leases. A small number of developments may have shorter leases if we have not acquired the freehold of the site.
For managed developments released for sale prior to August 2015, leases are typically for 125 years. Leases can be extended and you can find out further information from the Leasehold Advisory Service.
Will I be Charged an Exit Fee?
McCarthy Stone is proud to be one of the few retirement companies not to charge exit fees, having removed them in new schemes in 2009.
We do not charge exit fees that come back to the developer as profit. We charge a 1% sinking fund contribution (known as the contingency fee), which is paid on resale. This is held in trust for the long-term benefit of that development and its residents.
Is the Resale Value Likely to be Significantly Less than the Price I Paid to Buy the Property?
As research by the Elderly Accommodation Counsel shows, new retirement developments typically increase in value. Our in-house resales operation supports our customers and has averaged a 4% or £7,000 price improvement on resales. We urge customers to use our expert resale service rather than high street estate agents who don't always fully understand or properly value retirement properties.
It's also important to consider that the value of retirement living is also not just in the price. Our communities create healthier and happier lives for our residents, reducing the challenges they face as they age, and nine out of 10 say we improve their quality of life. Our apartments also save people money in costly care home fees and are typically much cheaper to run than their previous home.
If you're interested in finding out more about how to sell your apartment, or if you'd like to buy a McCarthy Stone property, then please do not hesitate to contact us.
You can also start your search for a retirement property online today.