What is the average care home cost in the UK?
According to research by LaingBuisson the average care home cost is £32,000 a year, with a range of between £27,000 and £55,000 a year - or roughly £2,250 - £4,500 a month - being considered normal. The cost is very broad because calculating average care home costs in the UK is not straightforward. There are lots of variables, including location: London-based care homes are more expensive than in other cities for instance. Other key factors include the type of service and facilities on offer and the level of care provided. Costs vary particularly between residential care homes, nursing care homes and specialist care homes. You may have the option of a local authority-run care home in your area which could be more economical, but nowadays private care homes are the norm – and vary in quality from luxurious to fairly basic. You can check the quality of the care provided by private care homes on the Care Quality Commission (CQC) website.
How much do different care homes cost in the UK?
We compare care home types and their average prices below:
Residential care homes provide accommodation, usually a single room or small suite, alongside meals and personal care, which includes help with things like getting dressed and eating. Price will vary by location and the level of facilities, but because they don't offer intensive medical support, residential care homes tend to be the least expensive option with people paying an average of around £3,000 a month.
Nursing homes or nursing care homes have qualified nurses on-site to look after people with complex medical needs, which costs more. On average the cost is just over £3,800 per month.
Specialist private care homes – for instance those designed to look after people with advanced dementia – are the most expensive and can cost up to £80,000 a year – that's over £6,600 a month.
Who pays for care home costs?
The price of care homes is daunting – especially as anyone with over £23,250* in capital (which includes your savings/income and potentially your property) is usually expected to fund it. AgeUK has a useful guide on how to pay for care homes. It's good to remember that care homes are not the only option either. Assisted living, such as a McCarthy Stone's Retirement Living PLUS development, is not only a cheaper alternative, but it allows you to enjoy an independent lifestyle in your own low maintenance property with care and support – and a community – on hand if you need it. McCarthy Stone can help you to plan financially for a move to a retirement apartment or bungalow and we even offer free entitlements advice to ensure you are receiving all the money you're due.
How much does assisted living cost in the UK?
Our research shows you could save around £13,000 a year ** if you chose McCarthy Stone's assisted living over a care home. That's because the average person in a residential care home pays £32,000 a year, while someone in a McCarthy Stone Retirement Living PLUS apartment with eight hours of care support per week pays on average £18,730 a year.
With McCarthy Stone's Retirement Living PLUS, you can buy or rent your own beautiful private home in a purpose built retirement community. Exclusive to the over 70s, you'll find thoughtful amenities and services to support you to live an active life as you get older. They include community facilities, like a large sociable lounge, landscaped garden and a fantastic, subsidised restaurant, for when you don't feel like cooking. An hour's domestic support a week is included – more if you want it, plus there's the option of tailored personal care should you need it. Our care and support services are totally flexible and personalised to you – so you only pay for what you need. Many developments also offer things like fitness facilities and hairdressers on-site too.
How much does independent living cost in the UK?
Another lower-cost option is independent living – essentially communities of homes designed around the needs of active older people. McCarthy Stone's Retirement Living properties offer independent living for the over 60s. You'll enjoy your own superb retirement apartment but be part of a buzzing community with communal social spaces and gardens. We'll take care of things like window cleaning, gardening and exterior maintenance, leaving you more time for things you love. Our retirement homes are safe and secure too, with a friendly manager on-site.
Prices of McCarthy Stone homes vary as with any property and depend on things like size, location and facilities, but whichever property you choose, the combination of lower energy bills plus cheaper maintenance and running costs, could save you over £2,300 a year in bills***! Of course, it's not all about money. We believe that the right retirement community gives people the perfect environment to thrive and enjoy life. Find out more about types of retirement communities to discover the best fit.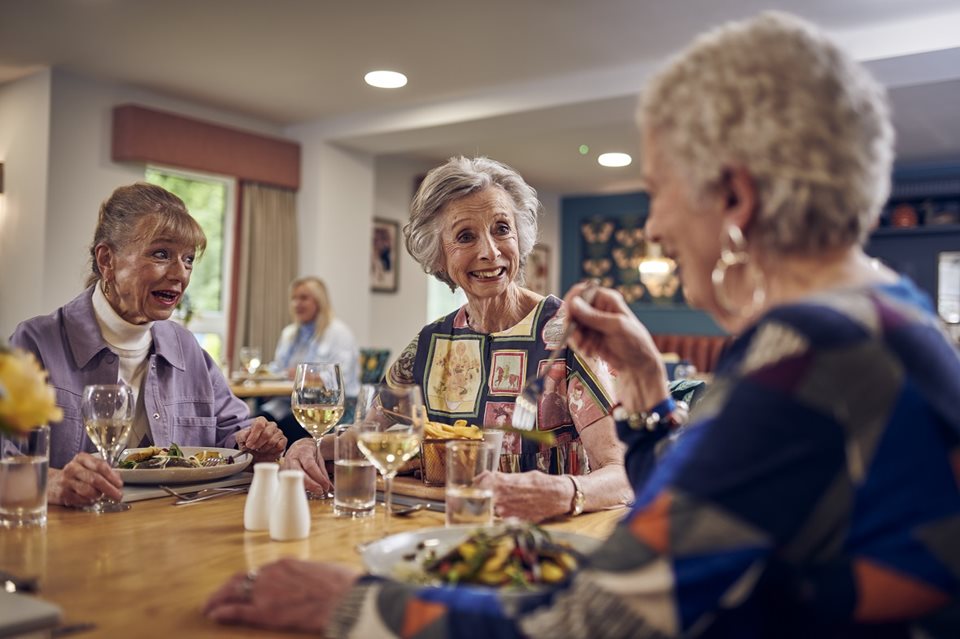 Find your ideal retirement home with McCarthy Stone
McCarthy Stone offers options for every retirement dream, from brilliant bungalows to retirement villages. And we even offer flexible ways to move in, so there are solutions for every budget and lifestyle choice:
You can purchase your retirement apartment or bungalow outright. Ideal for people wanting to invest and enjoy the security of knowing their home is their own.
Renting your McCarthy Stone property is a flexible alternative to buying and often you can move in much quicker. You'll also benefit from a simple, easy-to-manage monthly payment, which includes the service charge as well as the rent.
Part buy, part rent allows you to purchase a minimum 50% share in a brand new McCarthy Stone retirement property and pay rent on the part you don't own. This could be a more cost-effective way of owning your new home. We also offer Shared Ownership on some of our properties.
With great locations, pet-friendly properties and so much more, discover everything you need to live your retirement life to the fullest with McCarthy Stone. Any questions? Contact us today to learn more about what we can do for you.
*correct Feb 2023
** Research carried out by LaingBuisson, 2018
***Typical net saving when running a McCarthy Stone Retirement Living apartment when compared to the cost of running a typical home is £2,312 per year. Source: Internal research carried out by McCarthy Stone, 2022.