Helping elderly parents move towards the idea of downsizing
Thinking about how to talk to elderly parents about moving into a smaller or more suitable home can be complicated. You, as well as your parents, may find it hard to acknowledge the challenges that can come with age.
If you want to convince elderly parents to downsize, ideally you should start the conversations early, while your parents can still easily manage in their home. Ask them about what they want from their future and what a happy retirement means to them. Perhaps they would love to see more of the grandchildren or wish they had the financial freedom to travel. Really listen and be supportive and respectful of their wishes. By having these conversations regularly your parents are less likely to feel ambushed when you broach the idea of moving in the longer term.
5 tips for convincing elderly parents to downsize
This five step guide can help you to keep conversations calm and positive:
1. Do your research
Arming yourself with research will help you to feel confident and able to correct any misconceptions your parents have about downsizing. Think about:
Downsizing benefits
The benefits from convincing elderly parents to downsize are bigger than you might think. Studies show that a move to a more manageable home is often good for older people's mental and physical health and social life, as well as potentially leading to substantial cost savings. Read our downsizing guide.
Finances
While it's unlikely you'll know the details of your parent's finances, having a rough idea of the value of their property and the costs involved in moving will help you to understand their retirement living options. Think about whether they'll save on things like energy costs and maintenance, or release equity, by moving into a smaller, more manageable, property. You parents may also be entitled to extra money that they don't know about – even if they seem quite well off. Read about our free entitlements advice.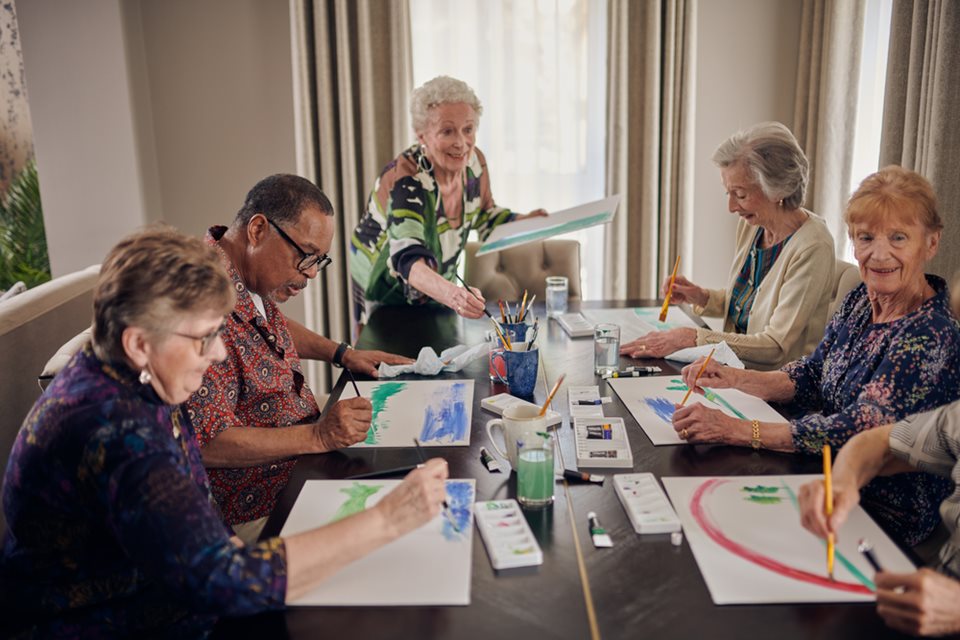 Retirement living properties near you
Understanding the choices available for over 60s housing will help you to explain them. Would your parents consider a retirement bungalow or apartment? Would they like to be part of a sociable retirement community or enjoy the facilities at a retirement village? As part of your research you can even visit nearby retirement properties to get a feel for them before talking to your parents. Read about McCarthy Stone's retirement living options.
2. Find a good time and place to talk
Get the conversation off to a good start by picking the right moment. Make sure you have plenty of time and choose a relaxed environment free from distractions - a neutral setting, like a coffee shop, can help keep the dialogue flowing. If you're really worried about it being a difficult conversation, try having it in the car – sitting side by side is less confrontational, and the journey itself is soothing, especially if you drive through countryside. Talk about your parents' home and all the memories you share of it, as a way of introducing the subject. Be positive, don't push your viewpoint too hard and don't expect them to agree with you. This is likely to be first of many conversations. It's about planting a seed and exploring possibilities.
3. Ask lots of questions and actively listen
Five tips to steer a positive exchange:
Ask open questions to check how your parents are managing daily life. Do they have health concerns? Are they socialising? Is maintenance becoming a burden? Start with broad questions about things you're perhaps worried about for them, like, 'How's the gardening going?', 'Is the house warm enough?', or 'How's your back pain?' to gauge if they have any concerns or gripes.
Move on to more direct questions like, 'Have you got any plans to move again?' 'Would you like to be closer to us? 'or 'Do you think a smaller house might be easier?' to see how they feel about downsizing.
Use 'active listening' – this means responding to what they are actually saying, and the subtext, rather than just repeating what you want to say regardless.
Use 'I' statements to explain how you feel, 'I would like to see more of you', 'I worry that you are taking on too much' is softer than 'you don't see us enough' or 'you are taking on too much'
Show you understand that moving is a huge decision. Assure them you are there to support them whatever they want to do in the future.


"I remember the conversation distinctly. My son, Colin, simply said, 'Come on Dad, you're not getting any younger. I think it might be time to move.' I had to admit that he was right. I was starting to need a bit of help with the house, there was the garden to maintain and quite a lot of general upkeep. I decided to look for somewhere where life would be a little easier."
- Len Gray, McCarthy Stone homeowner
4. Discuss the benefits of retirement living
Talk about the benefits of downsizing from less maintenance and space to clean, to cost savings that could ease cost of living concerns. You could share the specific benefits of retirement living in a purpose-built retirement property or community too. Here's six of the best reasons to move:
5. Think about your next steps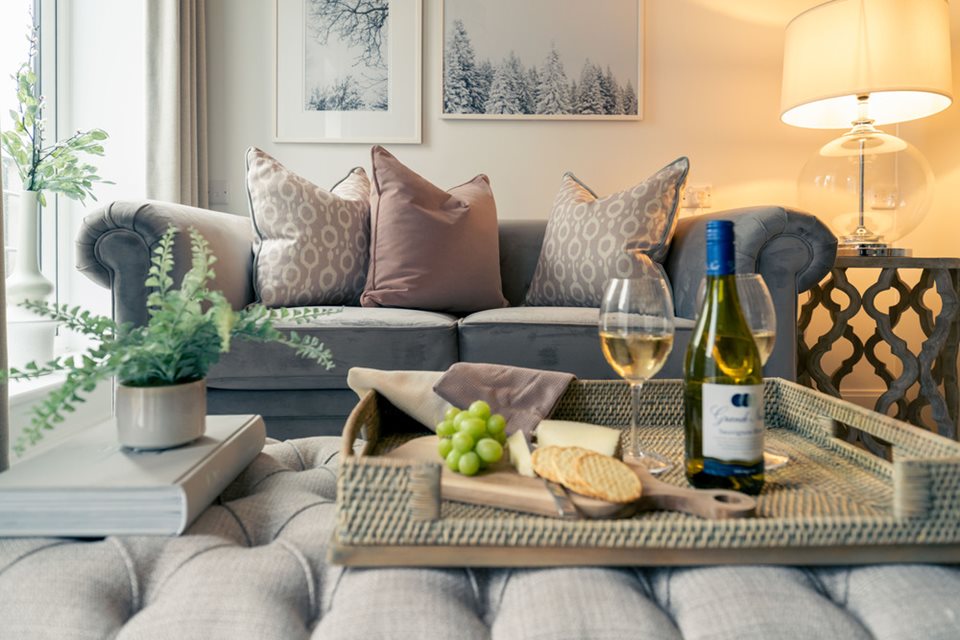 Even if your parents are very resistant to moving, talking about it was still worthwhile. You now understand their views and it'll have laid the foundation for future chats. If they're open to thinking about the idea – or really keen – get them to browse retirement properties near you to give them an idea of what's available. You can download a brochure or take them to an open day or event to get a feel for a new retirement home without any commitment.
Helping elderly parents move with McCarthy Stone
Moving home is always a big step, but our experienced and friendly teams are here to make things much easier. We'll support you and your elderly parents at every stage and our Smooth Move package offers financial support and free specialist removals including help with decluttering, packing and unpacking. There's even a handyperson service to help with things like putting up shelves and pictures once your parents are settled in. And if your parents have a beloved cat, dog or budgie, don't worry – our retirement properties, including retirement rentals, are pet-friendly. Read our pet policy.
With retirement homes for sale or for rent in fantastic locations across the UK, you're bound to find the right one for your parents. Browse our retirement properties near you, read our FAQS or get in touch with our friendly team if you have any questions.
Search for your perfect property