Testimonial - Roger and Sandra Davis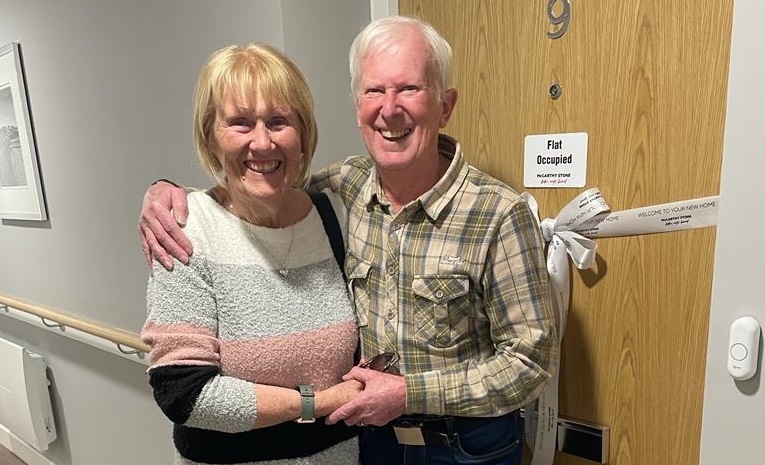 For several reasons, we decided that we needed to move from our lovely house that we had lived in for over 40 years to somewhere that met our current and future needs. A McCarthy Stone apartment seemed to meet those needs, but the thought of moving at 70+ was a daunting one, with all the stress and worry that goes with moving house.
So after a great deal of thought we paid a visit to The Pottery at Clevedon where we met Alison, who showed us all the facilities and explained all the options for purchase, and we decided this was perfect for us. The Part Exchange option seemed the best option for a stress-free move and we went ahead with the purchase. Alison made the whole process so easy for us, totally took away all the stress and worry associated with moving home and helped us every step of the way, making the whole process so easy, and we moved in within only a few weeks.
So thanks to Alison and all the staff at The Pottery, we have settled in to our new home where we have a lovely apartment and where we feel safe and secure, a beautiful communal lounge where we can sit quietly and relax, maybe with other residents, and also enjoy delicious meals in the bistro, and we know that we have made the right move.
Roger and Sandra Davis, homeowners at The Pottery, Clevedon