McCarthy Stone donates to the local community in Burley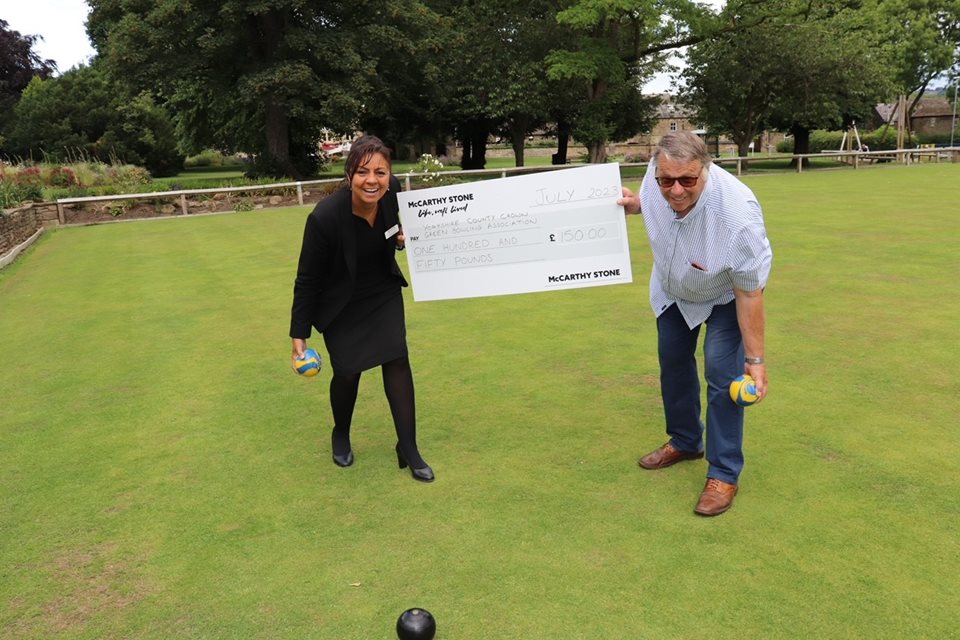 Our independent living development for the over 60s in Burley, West Yorkshire, is proud to support the local community with a series of donations.
McCarthy Stone's Summer Manor in Burley in Wharfedale, West Yorkshire, has made donations to local community groups and clubs, including the Burley Bowling Club and St Mary's Parish Church Flower Festival.
The Retirement Living community has installed a new path at the Bowling club to increase accessibility for its members between the new equipment shed and the green. We've also made a £150 donation to provide funding for bowling tournaments including the Yorkshire Ladies Merit in May and the Harry Wise Trophy in June.
We're proud to have contributed to Burley's annual Flower Festival too. Organised by St Mary's Church, we contributed £100 to part-fund one of the leading flower displays, 'Around the pulpit'.
Tracey Lowe, Area Sales Manager at McCarthy Stone, says: "We're delighted to support the Bowling Club and the team at St Mary's Parish Church and look forward to building long-lasting relationships with them. This autumn, our Summer Manor, will welcome its first homeowners, and we know how important these local community groups and clubs will become for them."