RURAL COCKERMOUTH GAINS A DEFIBRILLATOR TO HELP SAVE MORE LIVES IN THE COMMUNITY.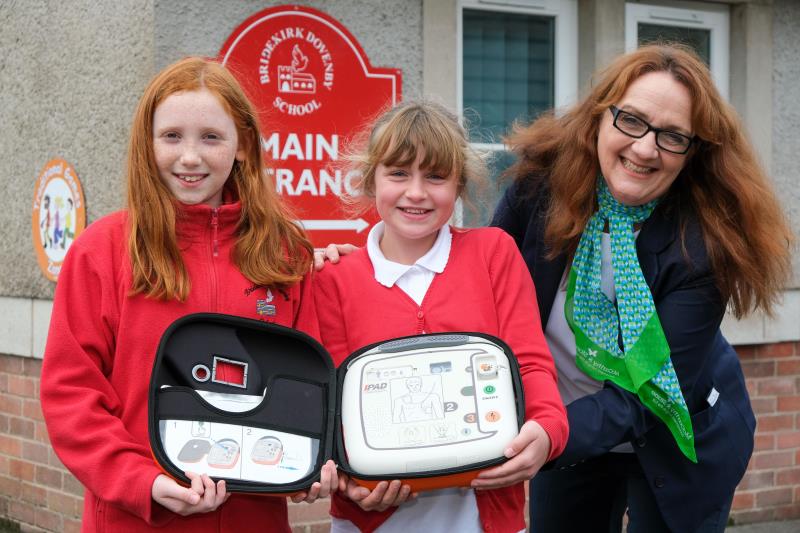 Bridekirk Primary School, Nr Cockermouth has received a brand-new mobile defibrillator, funded by McCarthy Stone, the UK's leading manager and developer of retirement communities, with support from Castlegate Pharmacy and Friends of Bridekirk Primary School.
The mobile defibrillator is available to pupils, parents and staff members of the school. McCarthy Stone, which has a Retirement Living development in Cockermouth, Lancaster Court, funded the costs of the defibrillator as part of a community partnership approach with support from Castlegate Pharmacy and Friends of Bridekirk Primary School, who together work to support and develop Cockermouth and surrounding areas, for all ages. The defibrillator will help increase the rate of survival should anyone be unfortunate enough to suffer from a cardiac arrest.
The mobile defibrillator will provide immediate support at any point throughout the school day. The defibrillator is also capable of being taken on day trips, providing parents and staff alike with peace of mind.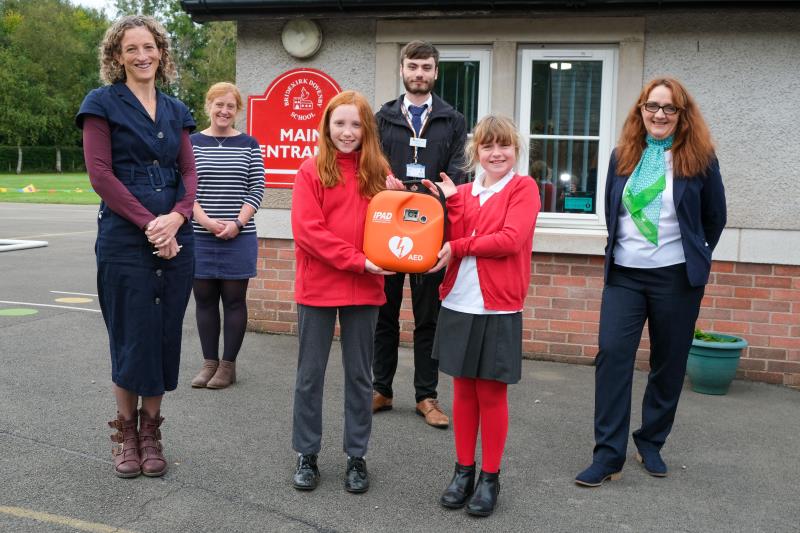 Sourced by Castlegate Pharmacy, the defibrillator is suitable for use on a child or adult should a member of the public ever be in need. Castlegate Pharmacy has also provided vital training to the school staff in the occasion that it is required and will be supporting with regular service checks.
Julia Fish, Headteacher at Bridekirk School, comments: "While there are community defibrillators in the surrounding villages, we were growing ever conscious that we needed a mobile defibrillator on the school premises. All children have their own very individual needs, both academically and medically, and having a defibrillator close by is reassuring should it ever be needed."
Declan Fishwick, Marketing Executive at McCarthy Stone, comments: "When we heard from the community partnership that Bridekirk School were in search of a defibrillator, we were only too happy to help with its funding. Whilst we hope it is never needed, we know that it brings reassurance to the local community that if there is ever an emergency a mobile defibrillator is close by.
"At McCarthy Stone our friendly communities are there to support one another. Creating a sense of connection with schools as well as the local community helps to foster great relationships with that of our staff and our homeowners."