The Top 10 British Seaside Towns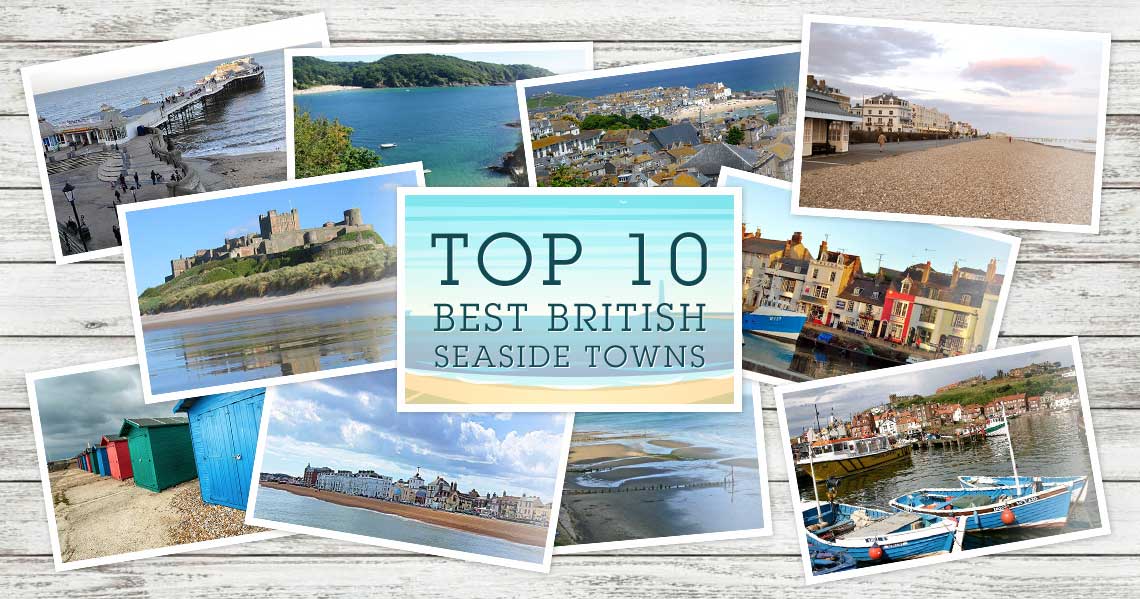 From the golden sands and foaming surf of Cornwall to the dune-fringed beaches and iconic castles of Northumberland, we asked you to help us select the top seaside destinations in the UK. Now the results are in! We've ranked your ten favourite destinations in order of preference -- can you guess which seaside resort came out on top?
We asked our valued customers and supporters which of the below top 10 best British seaside destinations was their favourite and, after receiving over 2500 votes, we've compiled the data into an easy to digest map. Below you'll find the overall findings and, if you'd like to know which destination your region specifically voted top, just click the drop down menu and select your area!
10. Hastings, East Sussex
An expansive sand and shingle beach backed by grand whitewashed Edwardian hotels, a two-layered promenade, and a Victorian pier combine to make Hastings an archetypal British seaside town. The steep grassy hillside nearby leads to an ancient and ruined castle which was the first in England to be built by William the Conqueror. The town itself is steeped in history, and takes pride in its heritage as the location of the famed battle of 1066 which takes its name.
Best for history
History lovers will fall head over heels for Hastings. Head to Battle Abbey to hear the story of Hastings' innumerable historic invasions. Visit the Old Town and admire the impressive architecture which ranges from Medieval to Victorian. Wind through the many narrow streets and passages known as 'twittens', or spend an afternoon exploring Hastings Museum and Art Gallery.
9. Deal, Kent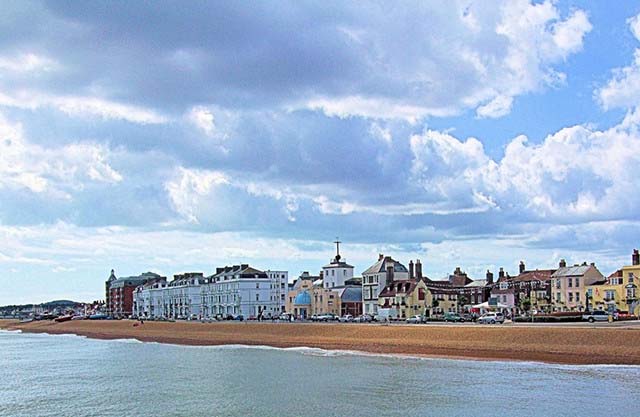 A vast sandy beach backed by pastel shaded hotels, Deal is a breath of fresh air and the perfect escape from city life. The pier has been modernised to feature a restaurant instead of the typical arcades, so you can enjoy the sea view over lunch.
Best for shopping
The broad, pedestrianised town centre is home to fascinating selection of antique and bric-a-brac shops. Wander through the winding streets to discover period furniture, jewellery and curios.
Find retirement homes in Kent.
8. Shanklin, Isle of Wight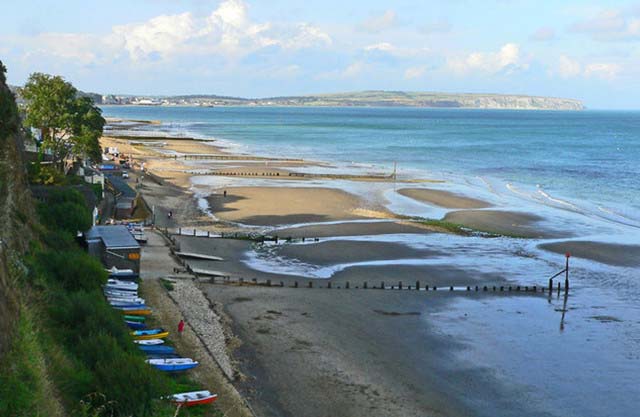 The delightful seaside resort of Shanklin features charming thatched cottages, chintzy tea rooms, and a great selection of gift shops. Brightly coloured beach huts line the soft sands of Shanklin Beach, all of which contribute to make this village on the Isle of Wight a brilliant destination for traditional seaside breaks.
Best for cream teas
No trip to the Isle of Wight would be complete without sampling a famous cream tea. The innumerable tea rooms in Shanklin boast some of the best afternoon teas on the island, from the traditional pot of tea and scones piled high with clotted cream and jam, to the modern take on an old favourite which might include finger sandwiches, miniature pastries and cakes, and even Champagne.
Find retirement homes in the Isle of Wight.
7. Cromer, Norfolk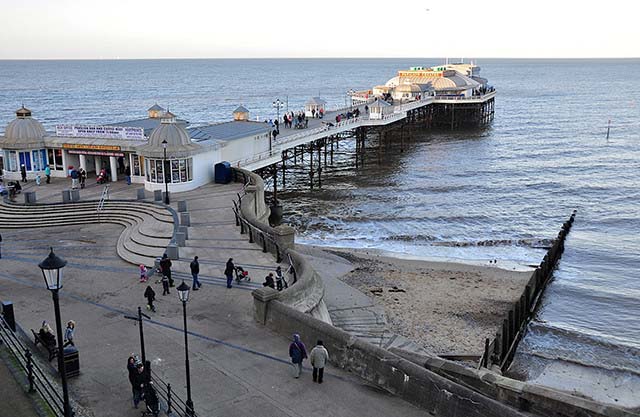 This traditional seaside resort rose to prominence in the Victorian period, and you'll still see plenty of the original features today, including the pier and much of the town's architecture. The Pavilion Theatre is the UK's only remaining end of the pier variety show. Cromer prides itself on its independent cafes, bars and restaurants, many of which have been family run institutions for generations, and which give the town its own unique character.
Best for seafood
Head to one of the many independent restaurants in Cromer to sample the famous Cromer crab. Traditionally the delicious crab meat is cooked, seasoned and then stuffed into the crab shell and served with a salad garnish, but you'll also find tasty terrines and crab sandwiches too
Find retirement homes in Norfolk.
6. Worthing, West Sussex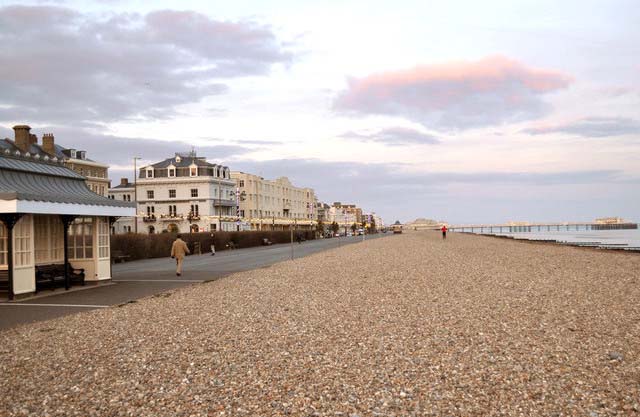 Pull up your deckchair on the fine shingle beach at Worthing, and admire the far-reaching views. Worthing is a traditional seaside town with a modern twist. Residents can enjoy all the typical coastal activities, like strolling along the promenade, indulging in ice creams and visiting the Pier, but Worthing also has plenty of unique quirks, from a vintage cinema to an Iron age fort, and micro pubs to beach hut art studios.
Best Pier
The iconic Worthing Pier makes the focal point of the seafront, with a stunning Art Deco pavilion and all the usual pier-side amusements, like an arcade, café and fairground. Worthing Pier has come runner up in the Pier of the Year Award in 2016 and 2017.
5. Bamburgh, Northumberland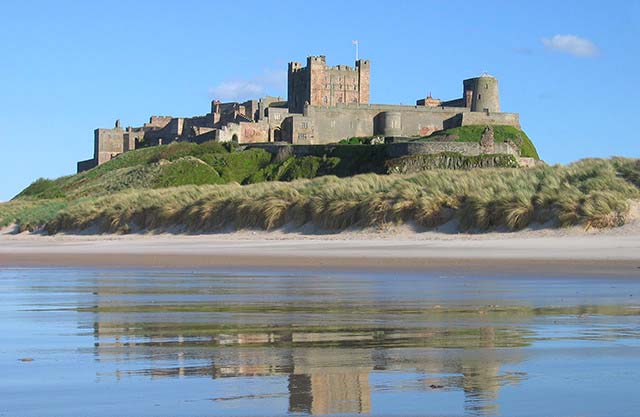 Rugged countryside, dune-fringed beaches, and ancient and iconic architecture makes Bamburgh one of Britain's best seaside destinations. Enjoy windswept walks along the coast, spend the day exploring Bamburgh Castle, or simply enjoy the solitude of this secluded seaside location.
Best for nature lovers
From Bamburgh you can watch a huge variety of seabirds, from shags and guillemots to puffins. Seals and harbour porpoises can also often be spotted playing in the waves. Take a boat trip to the Farne Islands, where the birds nest in their thousands every year.
4. St Ives, Cornwall
A favourite destination for summer holidays, St Ives has a bustling, lively atmosphere during the summer months. Make the most of the many restaurants, cafes and bars in St Ives, and meet people from all walks of life come to make the most of the British sunshine.
Best weather
St Ives is a subtropical oasis nestled in the corner of Britain. Enjoy plenty of sunny weather, balmy summer evenings and mild spring and autumn temperatures. Even the plants here seem to belong to another part of the world.
Find retirement homes in Cornwall.
3. Whitby, North Yorkshire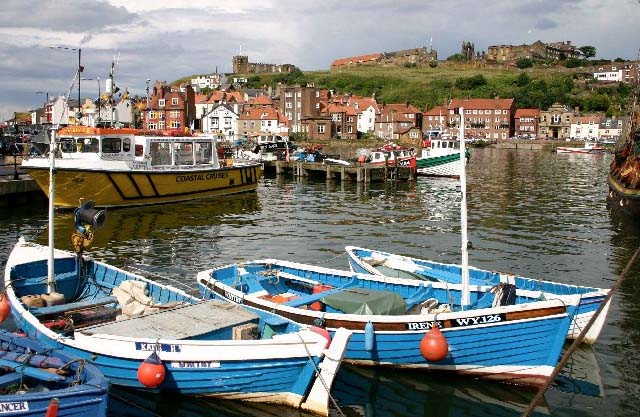 With Blue Flag beach, rugged coastal walks, delicious fish and chips and ice creams, and the steep, winding cobbled paths of Whitby's town centre, it's easy to see the unique character to this seaside resort.
Best for quirky character
Perhaps it's Whitby's ties with Bram Stoker's Dracula, it could be the popularity of the famed Whitby Jet gemstone, or maybe it's the imposing Abbey ruins casting long shadows over the harbour below. Whatever it is, Whitby has become a mecca for goths, who descend on the town in their droves. People watching has never been so fascinating.
2. Weymouth, Dorset
Weymouth is a great place to visit the seaside for older people, as the safe shallow waters are ideal for paddling, and the picturesque harbour is a joy to admire, with traditional fishing trawlers and luxury yachts framed by the pretty pastel shades of the surrounding houses.
Best for beaches
Boasting several enviable titles, Weymouth Beach was recently announced as #1 beach in the UK in the TripAdvisor Travellers' Choice Awards 2017, and has also been ranked 9th best beach in Europe. The golden sandy swathe is part of the World Heritage Jurassic Coastline.
1.Salcombe, Devon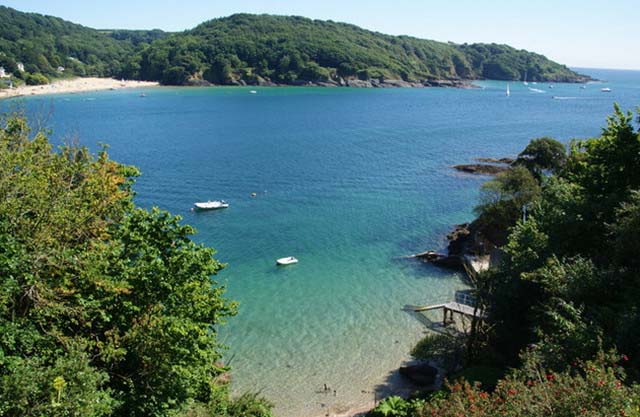 A picturesque harbour surrounded by pastel-hued buildings rising gently uphill, Salcombe typifies the nautical beauty of South Devon. You'll find plenty of beaches close to Salcombe, each one suited to a different day out. From North Sands with the ever-popular Winking Prawn café, to the secluded and picturesque Sunny Cove which is accessible only by ferry.
Best for boat trips
Whether it's to access more distant beaches, or to admire the beautiful Devon coastline and wildlife, daily ferries depart from Salcombe harbour to all manner of destinations. You can even climb aboard angling boats for your own sea fishing experience.
Find retirement homes in Devon
From your morning dip in the ocean to the refreshing smell of a sea breeze, a retirement property by the sea is an ideal way to stay relaxed, active and inspired.