Fuel up on our top five healthy foods this January
As the glut of decadent Christmas delights start to dwindle your thoughts may turn to healthy eating, perhaps as one of your New Year's resolutions. Including some of our top five delicious, inexpensive, hearty and extremely nutritious seasonal foods into your daily diet will help you to power your way through the cold winter months.
1. Dark leafy greens
From kale to spinach and lettuce, to broccoli and rainbow chard, leafy greens are abundant in winter and packed with vitamins, minerals and fibre.
Adding any leafy greens to your daily diet is a fantastic and simple way to boost your health. Even the humble lettuce has an impressive nutrition count, but kale has recently shot to fame as a powerhouse containing high levels of vitamins A, K, B6 and C, calcium, potassium, copper and manganese. Add to stews, steam in minutes as a side dish or sprinkle in a stir fry. Greens are the perfect accompaniment to this warming veg packed stew with cheesy dumplings.
If you really don't like eating your greens, hide the taste in a healthy breakfast smoothie. Simply whizz a handful of spinach into banana, frozen berries, dates and your choice of milk.
2. Sweet potato and squash
Trading your white potatoes for their nutrient packed cousins, the sweet potato and the squash is a simple way to boost your vitamin intake. Swap roasted and mashed potato for squash or pumpkin, while sweet potato wedges make a fantastic alternative to chips and are packed with vitamin A, C, D, calcium, iron, fibre and more.

Squash is also brilliant added winter soups, stews and curries – it loves a bit of spice.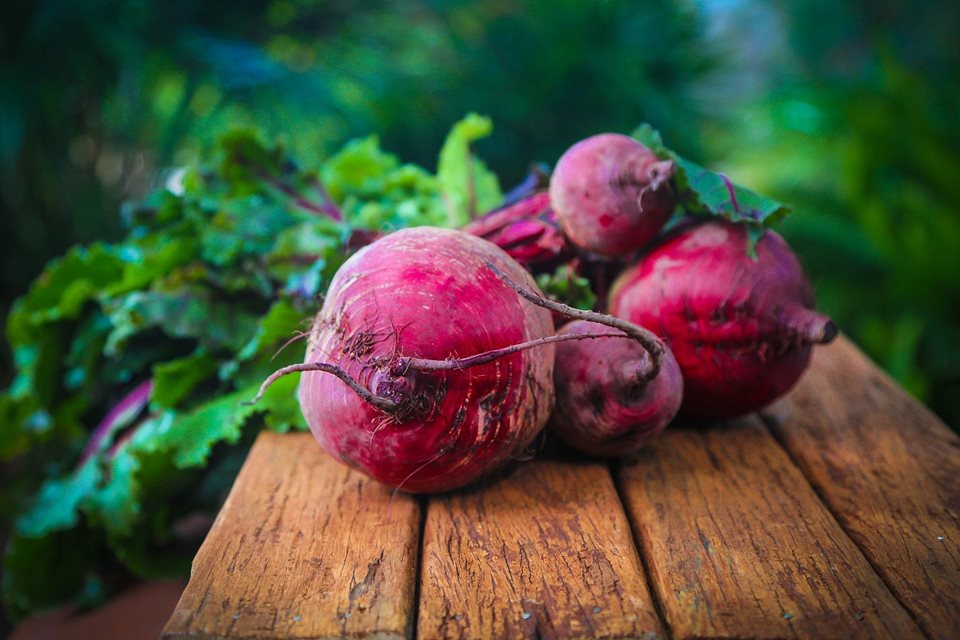 3. Beetroot
Beetroot is a great source of fibre, folate (vitamin B9), manganese, potassium, iron, and vitamin C and is thought to lower blood pressure too. The veg's striking colour makes it messy to cook with although if you persevere it's delicious roasted with honey and used in salads with walnuts and goat's cheese. Alternatively buy it precooked, pickled or even bottled as a juice.
4. Citrus fruit
Packed with fibre, vitamin C, potassium, folate, calcium, thiamin, niacin, vitamin B6, phosphorus, magnesium, copper and loads of antioxidants, citrus fruit play a pivotal role in a healthy balanced diet. You just need to find your favourites.
Satsumas consistently give you the fewest seeds and offer a beautiful sweet-sour balance. Tangerines and clementines are sweet but sometimes watery. Jaffa oranges are the sweetest, but for juicing go with slightly smaller oranges as they contain lots of liquid as well as pulp. Mix it up with grapefruit, blood oranges, lemon, limes and pomelo.


5. Pulses
Cheap, filling, low fat and packed with protein as well as important vitamins and minerals like iron, potassium and folate, pulses like chickpeas, lentils and beans -make a fantastic alternative to meat. From the quickest of snacks, beans on toast to curries and dahls, pulses are also extremely versatile – try adding a tin of chickpeas or cannellini beans to your stews and soups. Or have a go at this recipe for tasty chana masala curry.
For more healthy food tips - read our guide to 7 foods to put you in a good mood.