10 best places to retire by the sea
We wanted to know the best places to retire by the sea—so we asked you. With over 2,500 votes for the best coastal areas, our list comprises the top 10 places to help you find a retirement village by the sea that's suited to you.
10. Hastings, East Sussex
Hastings, in East Sussex, offers an expansive sand and shingle beach backed by dramatic cliffs and grand whitewashed Edwardian hotels. Combined with a two-layered promenade, funfairs, amusement arcades, fishing and a Victorian pier, Hastings is an archetypal British seaside town.
Best for: History
Should you choose a retirement village by the sea in Sussex, you'll be in awe of the history that surrounds you. The grassy hillside nearby leads to an ancient and ruined castle—the first in England to be built by William the Conqueror.
The town itself is steeped in history and takes pride in its heritage as the location of the Norman Conquest and the famed battle of 1066 which bears its name.
9. Deal, Kent
Deal, in Kent, offers a breath of fresh air and the perfect escape from city life. The vast expanse of Deal Beach is backed by pretty pastel-shaded hotels, just minutes away from the Old Town. The pier has been modernised with a popular cafe, ice cream stall and coffee stall for you to enjoy the impressive sea view over lunch.
Best for: Shopping
If shopping is a big part of your seaside senior living, Deal won't disappoint. The broad, pedestrianised town centre is home to a fascinating selection of antique and bric-a-brac shops. Take a wander down the winding streets of Old Town, surrounded by a selection of fine shops, independent cafes and classic pubs and restaurants. Best of all, our retirement villages by the sea in Kent allow you to benefit from all Deal and the rest of Kent has to offer.
8. Shanklin, Isle of Wight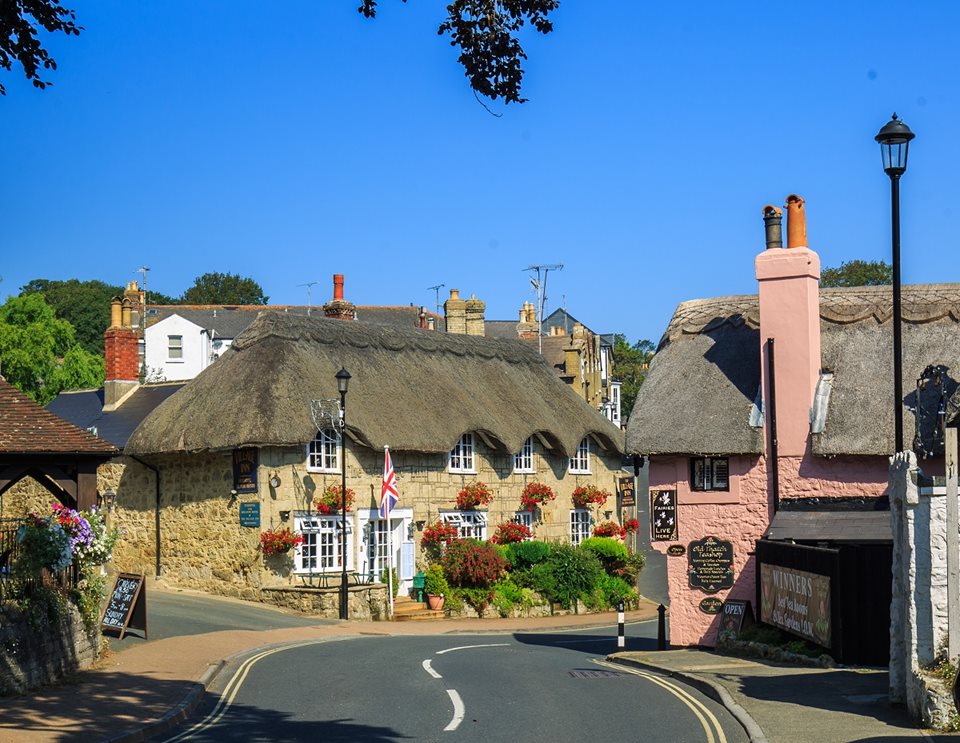 Shanklin, located on the Isle of Wight, is a delightful resort by the sea that features charming thatched cottages, chintzy tea rooms and a great selection of gift shops. Brightly coloured beach huts line the soft sands of Shanklin Beach. Sunbathing, sandy beaches, water sports and the spectacular Shanklin Chine coastal gorge—there's so much to see and do in the Isle of Wight.
Best for: Cream teas
As if there wasn't enough reason to find a retirement village by the sea on the Isle of Wight, its famous cream teas are something to treasure—and Shanklin boasts some of the best on the island. From traditional tea and scones piled high with clotted cream and jam to a modern take on finger sandwiches, pastries and cakes, it's the perfect place to take friends and family who come to visit.
7. Cromer, Norfolk
Cromer is a traditional seaside resort in Norfolk and rose to prominence in the Victorian period. Plenty of original features can still be found today, including the pier and much of the town's architecture. The Pavillion Theatre is the UK's only remaining end-of-the-pier variety show. Plus, with a number of family-run institutions, including cafes, bars and restaurants, seaside senior living is instantly elevated in Cromer.
Best for: Seafood
With our retirement villages by the sea in Norfolk, you'll be able to enjoy fresh seafood in abundance. Head to one of the many independent restaurants in Cromer to sample the famous Cromer crab dish, as well as tasty terrines and crab sandwiches. Top it off by taking a stroll along the clean sands of Cromer Beach afterwards.
6. Worthing, West Sussex
Pull up your deckchair on the fine, shingle beach at Worthing, in West Sussex. A traditional seaside town with a modern twist, Worthing includes all the typical coastline activities, as well as quirky pastimes, such as a vintage cinema, an Iron Age fort, micro pubs and beach hut art studios.
Best for: Piers
Enjoy seaside senior living like never before with a retirement village by the sea in Sussex. Here, you'll enjoy plenty of far-reaching views, particularly from the iconic Worthing Pier. Lined with a stunning Art Deco pavilion, stained glass and all the usual pier-side amusements, it's easy to see how this is one of the best places to retire by the sea.
5. Bamburgh, Northumberland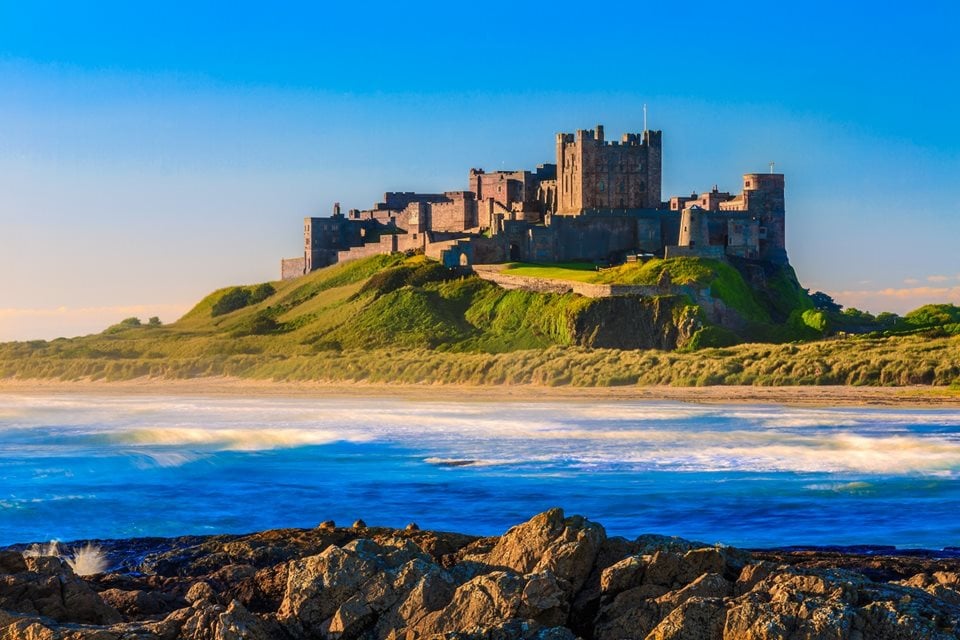 Rugged countryside, dune-fringed beaches, rockpools, nature and iconic architecture - Bamburgh is easily one of Britain's best places to retire by the sea. Explore the iconic Bamburgh Castle dating back to 1500, embrace windswept walks along the coast and enjoy the solitude of seaside senior living.
Best for: Nature lovers
From Bamburgh, you can watch a huge variety of seabirds, including sags, guillemots and puffins. Take a boat trip to Farne Islands, where the birds nest in their thousands every year and look out for seals that can often be spotted playing in the waves. Best of all, you can enjoy access to all of this on your doorstep with our retirement properties to rent by the sea in the North East.
4. St Ives, Cornwall
With, golden sands, sheltered coves and perfect conditions for a host of watersports, it's no wonder that picture-perfect Cornwall has some of the best places to retire by the sea. Boasting a lively atmosphere in the summer months, St Ives offers more than just a beautiful beach - with the Barbara Hepworth Museum, Sculpture Garden and Tate just a taster of its incredible attractions.
Best for: Weather
St Ives is a subtropical oasis nestled in South West England. Enjoy plenty of sunny weather, balmy summer evenings and mild spring and autumn temperatures. Voted number five in the World's top emerging destinations in TripAdvisor's Travellers' Choice Awards 2021, St Ives in Cornwall is a definite contender for the best place to enjoy a retirement village by the sea.
3. Whitby, North Yorkshire
As a Blue Flag beach, Whitby in North Yorkshire is perfect for sandy strolls, rock pooling, fossil hunting and so much more. Winding cobbled streets of Whitby's town centre bring unique character to this coastal resort. Prefer active seaside senior living? Challenge yourself to the 199 steps leading to the gothic Whitby Abbey for a fantastic view of the town.
Best for: Quirky character
Perhaps it's Whitby's ties with Bram Stoker's Dracula. Or, perhaps it's the popularity of the famed Whitby Jet gemstone. Or, maybe it's the intrigue of the imposing Abbey ruins that cast long shadows over the harbour below. Whatever it is, our North Yorkshire retirement villages by the sea benefit from the rich history that lines this impressive coastline.
2. Weymouth, Dorset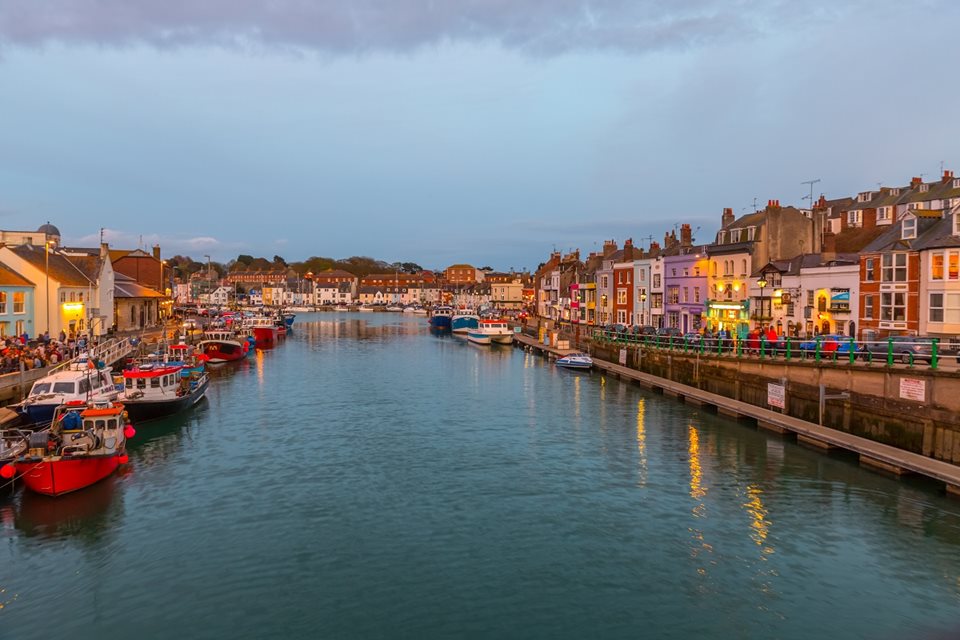 Weymouth, in Dorset, boasts both the joys of an attractive harbour and a gloriously golden-sand beach. Take a stroll past traditional fishing trawlers and luxury yachts, before heading towards the aquarium, sand sculpture park or subtropical gardens. A beautiful place to retire by the sea, Dorset is the dreamy place to fulfil all criteria for seaside senior living.
Best for: Beaches
You only have to look at the coastlines along South West England, including Devon and Somerset, to find out why it's worth considering a retirement village by the sea in Dorset. Weymouth's golden sands appear unspoilt, yet remain famous for its family-friendly amenities for a beach setting that caters to all.
1. Salcombe, Devon
A picturesque harbour surrounded by pastel-hued buildings rising gently uphill, Salcombe typifies the nautical beauty of South Devon - and it doesn't stop there. You'll find a host of beaches close to Salcombe, each with its own benefits. From North Sands with the bustling Prawn Café to the secluded Sunny Cove only accessible by ferry, Devon is a feast for seaside senior living at its finest.
Best for: Boat trips
Access distant beaches, admire the beautiful coastline and explore an abundance of wildlife with our retirement villages by the sea in Devon. Plus, with daily ferries that depart from Salcombe Harbour to a manner of destinations, you'll always have the opportunity to explore further afield. Feeling adventurous? You can even climb aboard angling boats for your own sea fishing experience.
Best places to retire by the sea or the suburbs
With so many locations across the country, it's not just our retirement villages by the sea that our retirees call home. Take a look at our 5 tips for finding your perfect retirement property to find your ideal home today.
Featuring retirement villages based in the country, city, and coast, potential homeowners have their fair share of exciting places to live in their golden years.
Better yet, once you live with us, you can stay with us at your choice of McCarthy Stone developments. So, if you choose a retirement home to rent by the sea, you'll still be able to visit the inner city whenever you like with our guest suites.
From helping you to sell your current home to providing a stress-free moving service, we can help you with everything you need for a smooth transition into your new home. For more information, contact us today at 0800 201 4811.
Alternatively, read our homeowner testimonials, or come along to an open day near you to see what McCarthy Stone has to offer.
Search for your perfect property