Margaret Kingsley-Smith, Hewson Court, Hexham
"I've always loved making my home as lovely as possible but being able to work with Emma enabled me to take it to a whole new level," Margaret explains.
"As soon as I met Emma, we had an instant rapport. We had a coffee and a chat and then hit the shop floor! Emma asked me to pick out cushions that I liked to give her an insight into my colour and style preferences, and from then on it was go, go, go!"
"We had a lot of fun working on the project together, it was full on, but in the best way. Emma encouraged me to try all the different paint samples on different walls within the same room, to see how the light affects them. Together we chose the most beautiful colour palette of midnight blue, teal and blush. We settled on a colour called 'Goblin' for the sitting room and kitchen. It's an intriguing name for a paint colour, but it's just lovely."
"We were both on the same page with everything, but her expertise really helped to steer my choices, as well as encourage me to try things I might not have considered."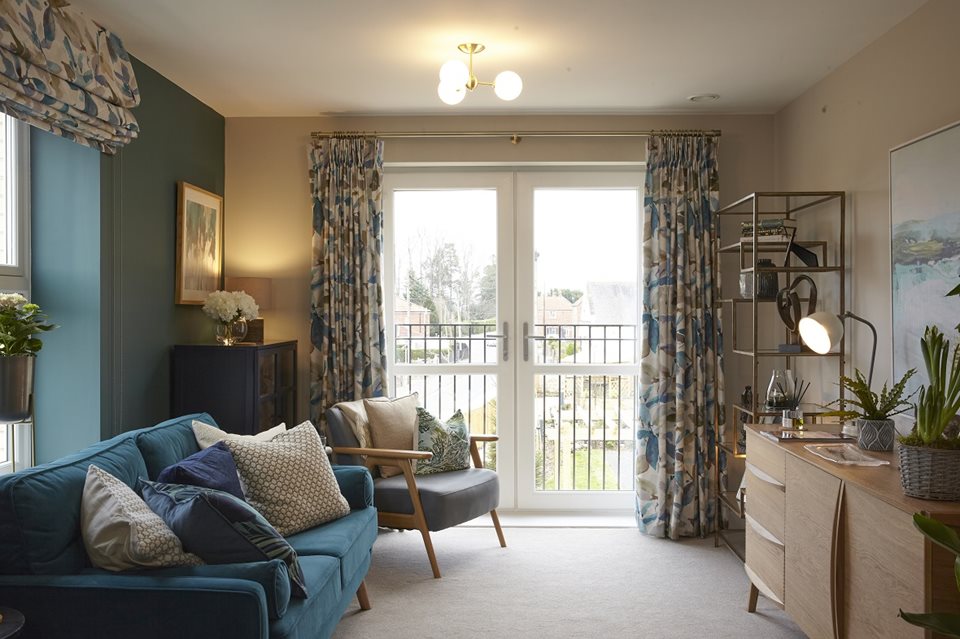 "For example, there are three circular mirrors in the bedroom which I would never have usually chosen, but they look brilliant. Emma also encouraged me to use wall art and even a mix or artificial and real plants. I used to be a stickler for real plants, but I'm a convert now!"
"I also adore the wallpaper in the second bedroom. It's a subtle pink with a darker floral design, so catches the eye as soon as you walk in the room."
"My absolute favourite piece, however, is a beautiful chandelier in the second bedroom. I've never seen anything quite like it before and as soon as I saw it, I knew I had to have it. It truly is my pièce de résistance. Everything else just had to fit in."
"I had two pieces that I was adamant about keeping, a lovely chest of drawers in my bedroom and a Scandi display cabinet where I keep photos, the children's Denby Dream Weaver mugs and some wooden carvings my late husband bought for me from Rio. It's an eclectic mix but Emma helped make sure it all fitted seamlessly into the new look and feel of the apartment."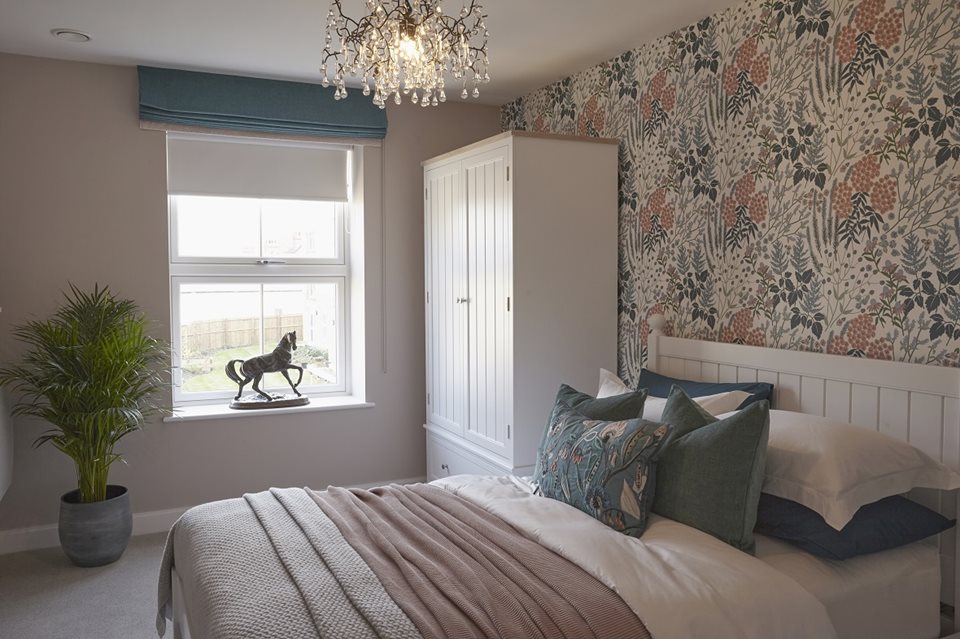 Margaret has moved several times in the last seven years since her husband passed away but is now finally settled in her new home at Hewson Court as she explains:
"I didn't know where I wanted to be before. I tried living in many different places and have enjoyed a social life wherever I've been, with friends all over the place. I knew Hexham quite well and had heard about the lifestyle McCarthy Stone offers via friends, so decided to take a look at Hewson Court. It's a lovely, contemporary building and appealed straight away as a place to settle down."
"I like the security Hewson Court offers and it gives me the freedom to spend my time doing all the things I love as well as find new passions. I don't have to worry about maintenance, as the House Manager is always on hand to help sort anything out. She's very proactive and helpful if something needs looking at."
The location of Hewson Court really appealed to Margaret as she explains:
"Hewson Court is in a wonderful location. I have everything I need within easy reach, a Waitrose, Mark & Spencer, a lovely local cinema and park. The public transport is brilliant too, with connections to Newcastle and beyond. It ticks all the boxes really."
This location helps to support Margaret's busy lifestyle as she says:
"I lead a very active lifestyle and love living life to the full. I can't think of anything worse than not being busy. Carpe diem I always say!"
"I'm always meeting up with friends, whether it's to go to the cinema, watch a musical at Newcastle's theatre Royal, go out for lunch or coffee, there is nothing nicer in life than the company of a good friend."
"In 2017 I met a dance teacher, Caroline, at Dance City when I attended her Fitsteps classes. Fitsteps is a sequence of various dance genres choreographed by the Strictly professionals. Caroline's style of teaching is both inspirational and fun, and her sparkling personality made us all feel energised."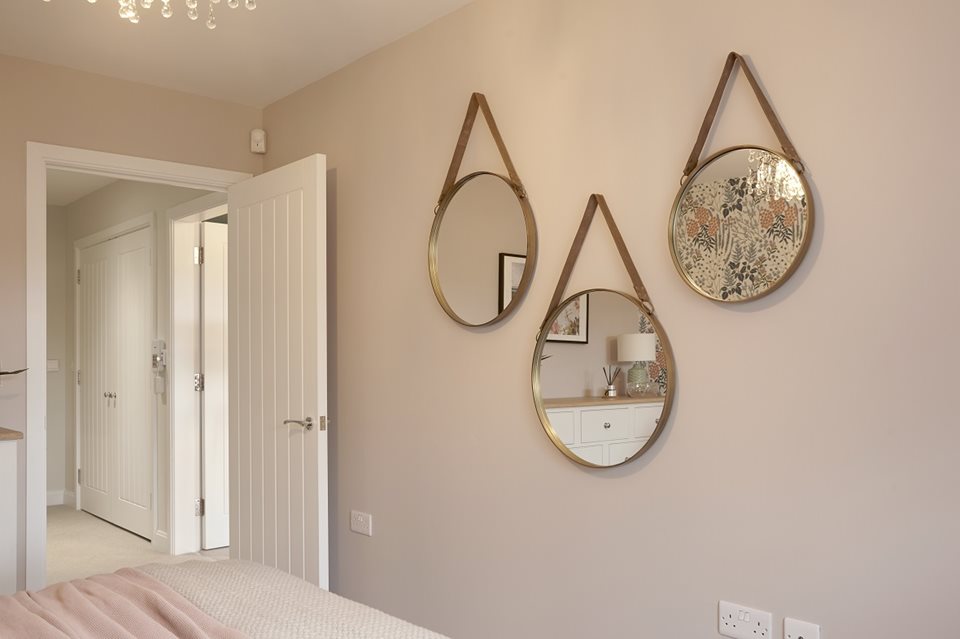 "Although I haven't been back to Dance City yet since covid began, Caroline and myself have become very good friends and met up twice a week during Lockdown. We continue our meet ups weekly now."
"As well as Fitsteps, I began a Tap class which was a new class for complete beginners. Four years on (but an absence from classes at Dance City for a couple of years) and I am enjoying regular private Tap lessons with Caroline in the hope of aspiring to the Improvers class, which is far more challenging than the earlier Beginners classes."
"The coast is in my DNA, so I spend a lot of time visiting Tynemouth. I also go to Whitley Bay once a week to see my buddy, Breeze, a guide dog I volunteer to walk for his owner via The Cinnamon Trust, so he can have some exercise without 'working' so to speak. I've been walking Breeze for five years now, we have the best time and his owner, Irene, is a fabulous lady too."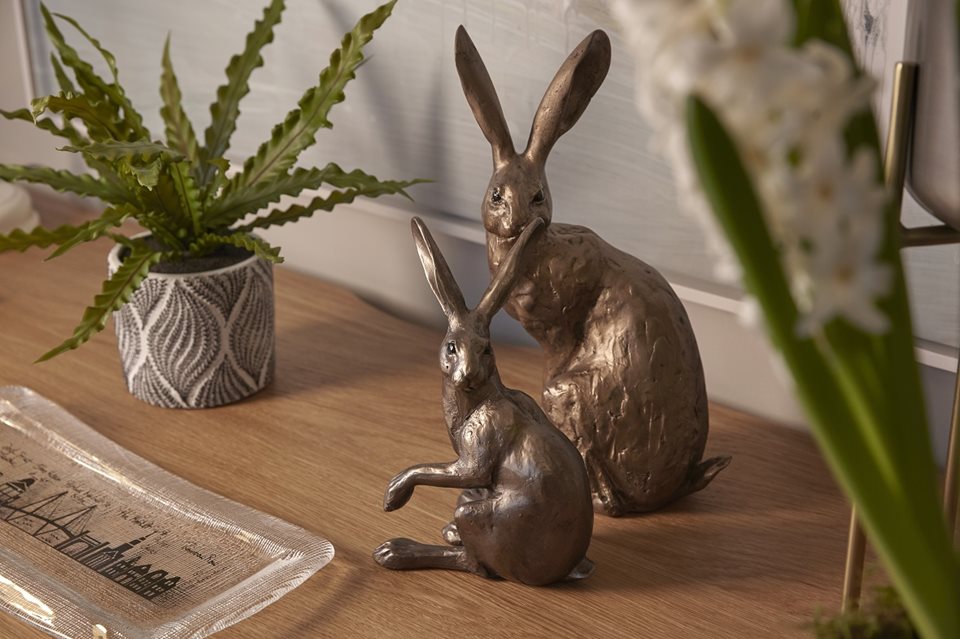 Former nurse and midwife, Margaret, is always looking to find new hobbies to fulfil her thirst for life:
"I'm starting a course in Reiki soon. I have always firmly believed in mind, body and spirit working synergistically. A serendipitous moment when I bumped into someone from way back reminded me of experiencing Reiki at her beauty salon during a difficult time and how it made a difference to me. Having trained as a nurse and midwife, when such a career was very much vocational, I am always driven to channel my life into making a difference to wellbeing in a healing way, so I'm looking forward to getting started."
Margaret has three young grandchildren living in London who she sees regularly, and a fourth grandchild who lives in Charleston in the US.
Margaret finishes: "My new apartment is just fantastic and I can't wait to start showing it off. I've had one friend visit already and she was absolutely blown away. I'm going to have a wonderful time inviting all of my different friends over to see it!"