Make your home your own
with
McCarthy Stone
McCarthy Stone retirement apartments, cottages and bungalows are designed to be light, spacious and packed with thoughtful modern features, like underfloor heating and walk-in wardrobes, combined with beautiful contemporary fixtures and fittings and stunning fitted kitchens and bathrooms. The fresh white walls provide the perfect blank canvas for you to create your ideal retirement home. A home that is as unique as you are.
Minimalist, Maximalist, Modernist, Traditional, Industrial, Nautical, Scandinavian, Bohemian, Farmhouse or something else?
While you probably already have a strong vision for your dream interiors and an inimitable collection of prized possessions, artefacts, artworks or photos to show off – wouldn't you love a bit of expert help to bring your vision to life – as well as some extra cash to splash on finishing touches like picture-perfect plant stands, feature-wall wallpaper, stylish shelving, soft furnishings, mirrors, floor lamps, and luxurious bedspreads? With this exclusive interior design prize the exceptionally creative designers at John Lewis will help you to truly make your home your own.
WIN A £20,000 MAKEOVER WITH THE JOHN LEWIS HOME DESIGN SERVICE
Reserve a McCarthy Stone retirement apartment by 31st July 2022* and you could win your very own £20,000 makeover with help from the John Lewis Home Design team. The prize involves meeting with a Home Design Stylist to discuss your ideas.
Reserve a property and receive a £500 John Lewis voucher
As well as the incredible top prize, everyone that reserves by 31st July 2022 will receive a £500 John Lewis Gift Card to spend on whatever they like*!
Sound good? Start browsing for your perfect retirement property below.
Visit one of our developments and receive a £20 John Lewis voucher
Interested in the lifestyle but not ready to reserve just yet? Book onto a guided tour at one of our developments by 31st July 2022 and you'll receive a £20 John Lewis Gift Card* as a thank you! Find your perfect retirement property below, or call 0800 201 4811 now to book a visit.
More design inspiration from our homeowners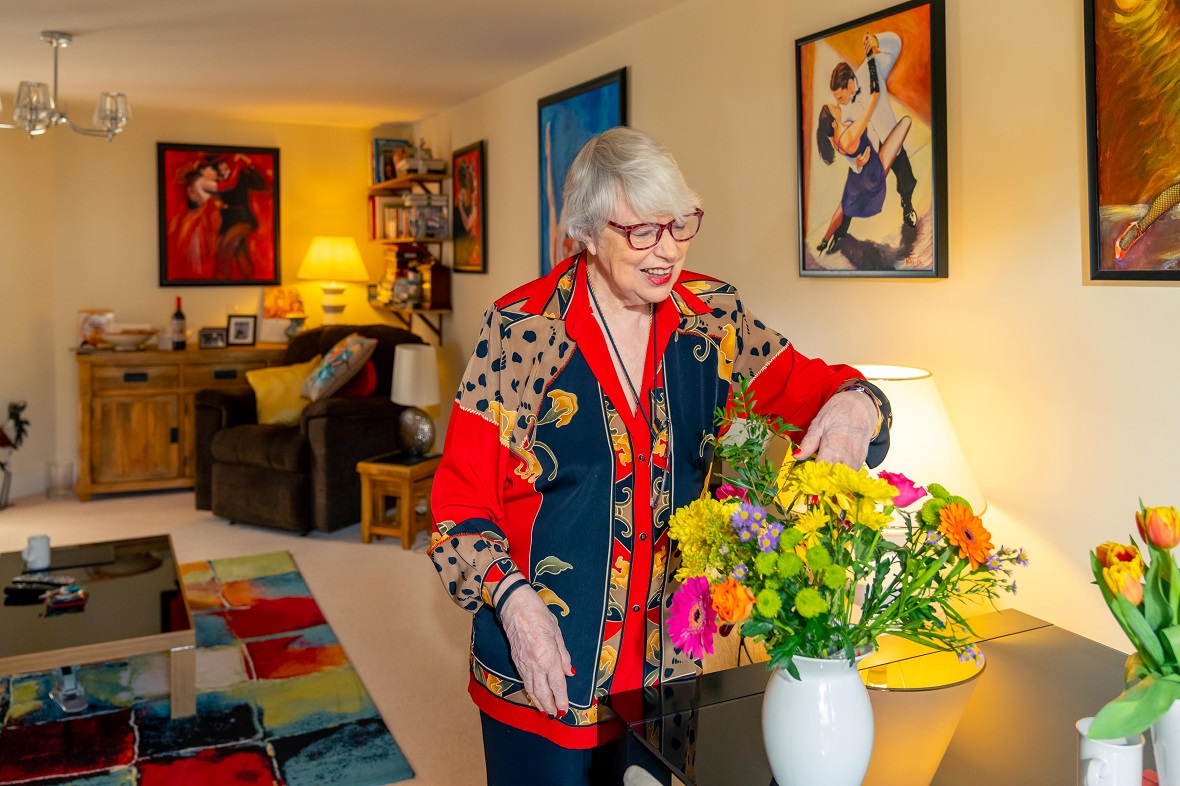 Ann Carroll
Ann Carroll's cheery McCarthy Stone apartment is as colourful as her character. "I couldn't live in an apartment with no colour. When I walk in, it uplifts me, I feel different. Life's just better in colour!"
Meet Ann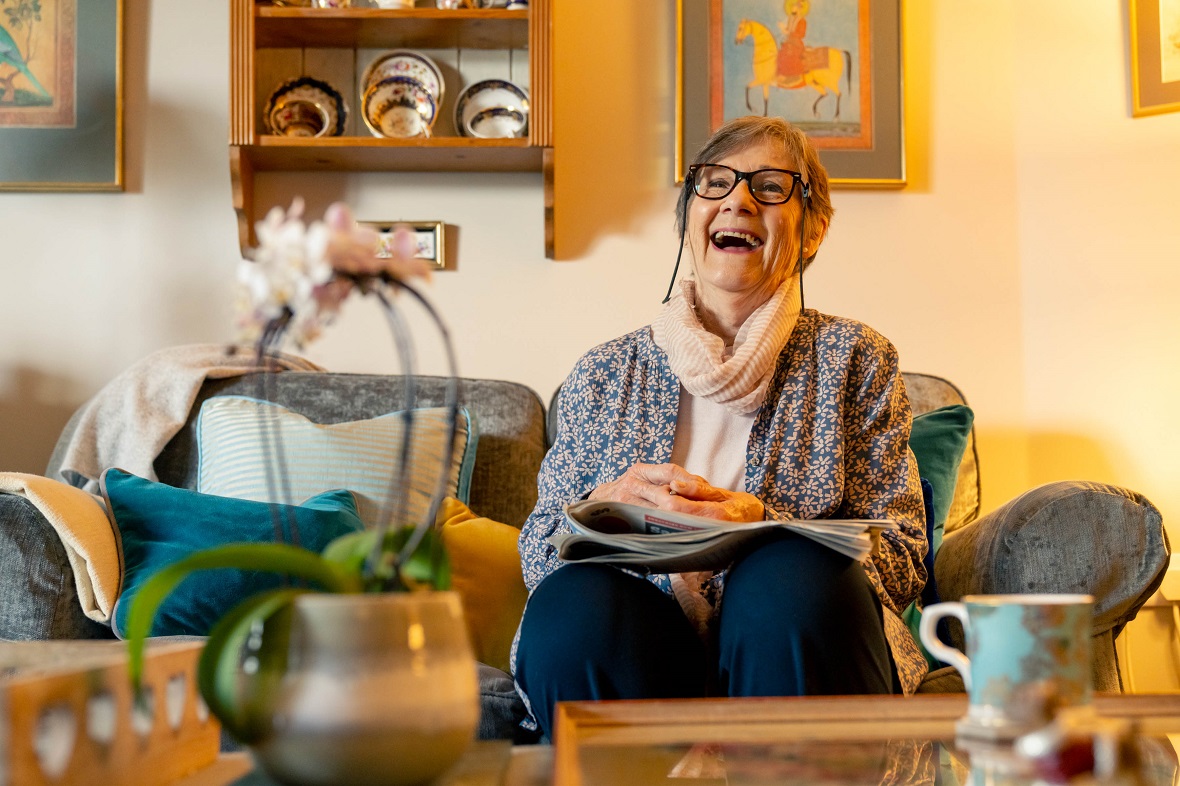 Gilly Tilden
Gilly Tillden's McCarthy Stone apartment is as eclectic as she is. "I'd describe my space as warm, comfortable and happy. When people see it, they instantly say, 'oh yes this is very Gilly!'"
Meet Gilly
John Pritchard
John was determined to put his own stamp on his new apartment so when his family and friends walked through the door, they would immediately know it was his. "Every man needs a man cave!"
Meet John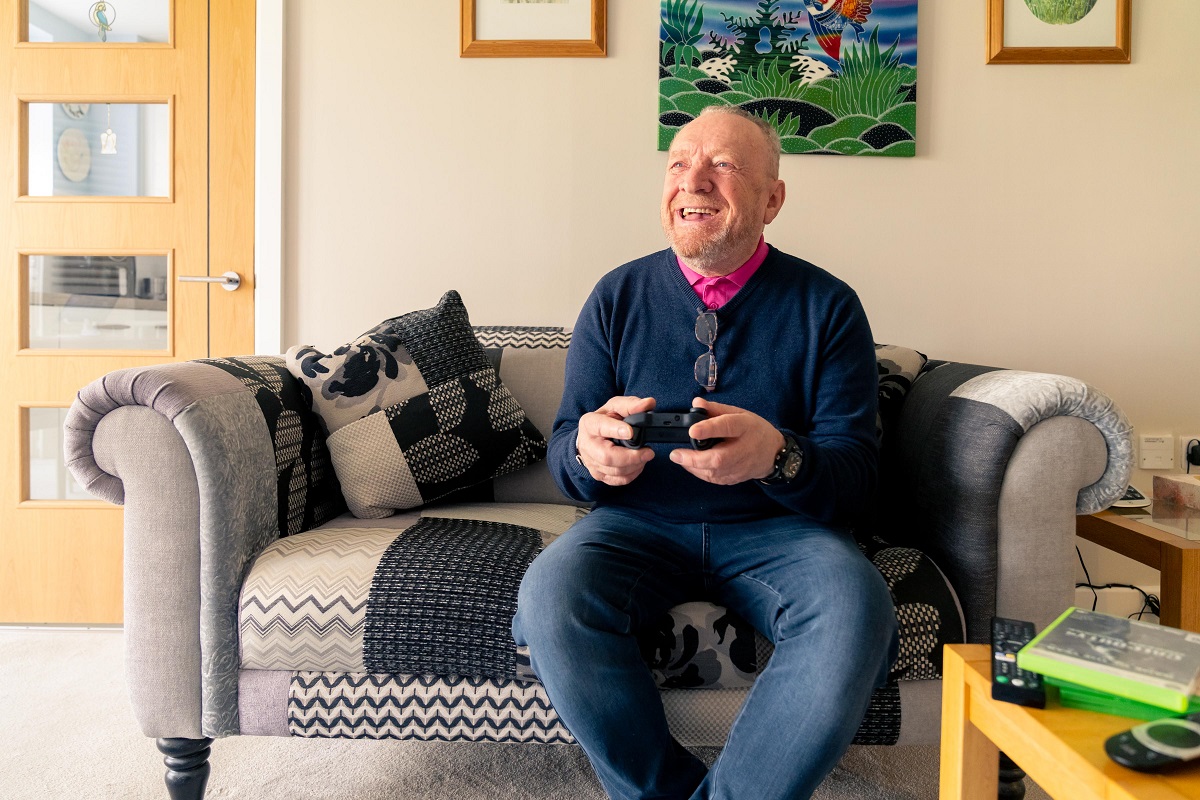 Bill Davies
Visitors to Bill Davies' McCarthy Stone apartment are often surprised to find he has such a natural flair for design. "Men can have a great eye for design too. Just without the cushions!"
Meet Bill
Sign up to our mailing list to keep up to date with the latest news, offers and promotions.