Artist Graham on still painting portraits in his 90s
Graham is the life and soul of Arden Grange, a McCarthy Stone Retirement Living development in Knowle, Solihull in the West Midlands. Loved by the McCarthy Stone team and homeowners alike, for his wit and charm, he keeps everyone entertained with his creative talents for funny cartoons and painting artworks, including portraits of most of the ladies in the development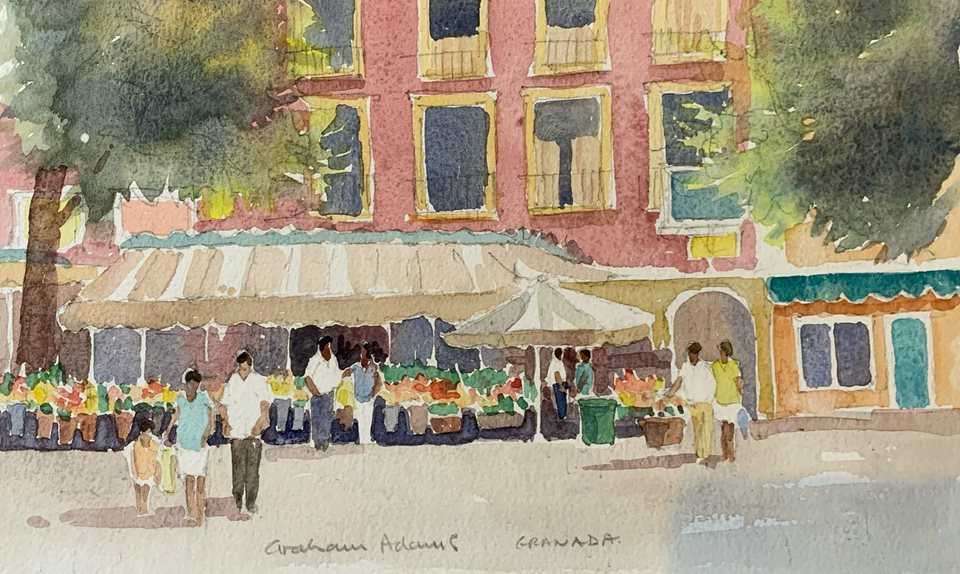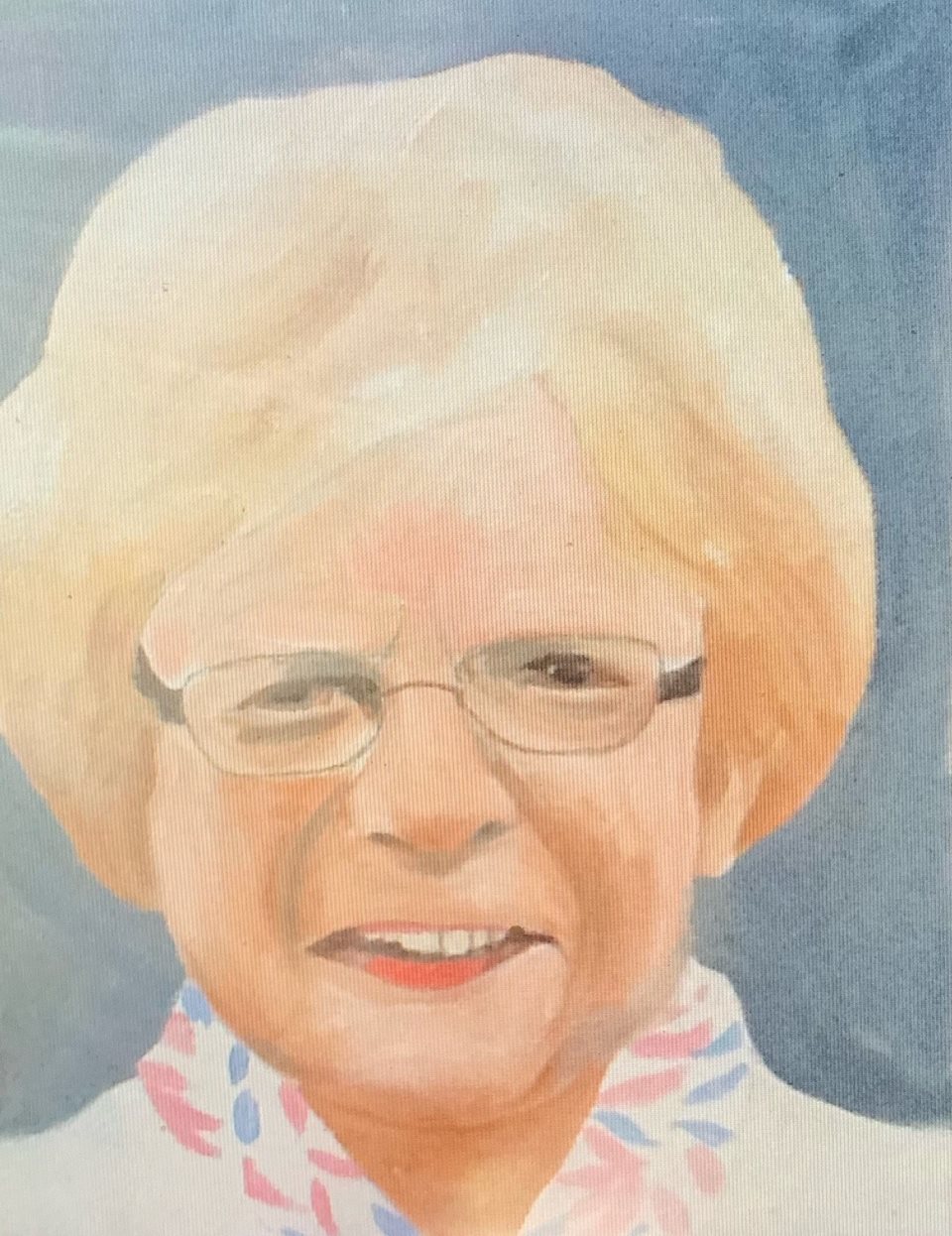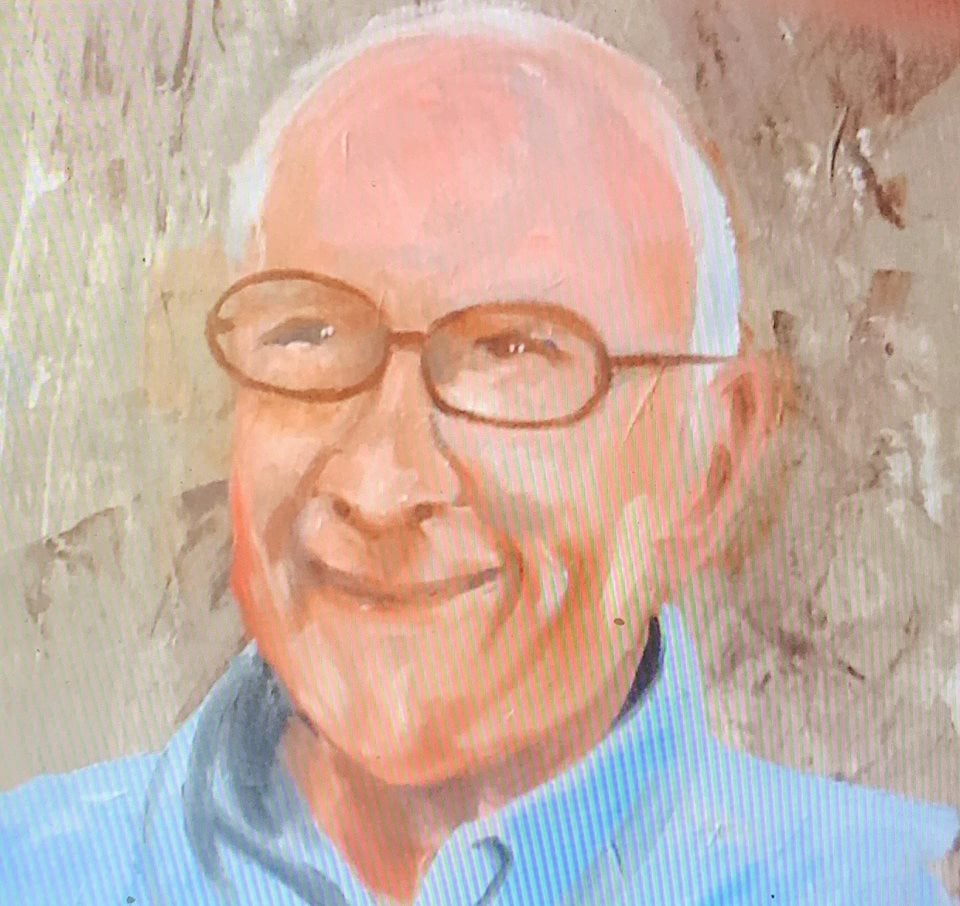 It began in Birmingham with a bro-mance and then The Blitz
"When you think about the most iconic partnerships of all time, Morecambe and Wise, Fred and Ginger and even Bonnie and Clyde spring to mind. But they've got nothing on me and my lifelong pal Ronnie Bullock!" chuckles Graham.

With an endearing twinkle in his eye, Graham recalls: "I met Ronnie when we were young school boys during the war, we were inseparable right from the off and we got up to some mischief I can tell you!"

Born in Birmingham in 1930, Graham came from humble beginnings. His parents had to work hard to provide for him and his brother and two sisters. When World War II broke-out in 1939, Graham's elementary school, where he first met Ronnie, was forced to close and the children were told to congregate in a neighbour's front room to do their school work.

"I can't say there was much learning going on," says Graham. "I was too busy playing with Ronnie.

"We were thick as thieves! In fact, I would often come downstairs and not be surprised to find him curled up on my sofa. We had a key tied onto a piece of string attached to the letter box, so he used to pop his hand through, grab it, open the door and let himself in from time to time."

At the young age of nine Graham and his younger sister Gwen, were evacuated to the safety of their Aunt and Uncle's house in the leafy village of Strencham, Worcestershire. "They were posh and we weren't. Our Brummy accents just wouldn't do!" chuckles Graham. "Shocking really but when they had friends round to the house they'd say Gwen and I were the 'evacuees'... not family."

Things were tough for the siblings, being so young and away from home during such dangerous and uncertain times: "Most kids who were evacuated naturally pined for their parents, like Gwen did," adds Graham. "Me? I missed my partner in crime, Ronnie Bullock of course!"

Fast forward a couple of years and Graham was back in his hometown and reunited with his beloved Ronnie. "The war was still going on and I was just in my teens then. Ronnie and I had some brilliant times getting up to no good and we quite literally played with fire!"

During WW2 incendiary bombs were common weapons which were deployed to start fires. "Full of bravado and without any fear, we would head down to the local factory where we'd regularly find undetonated incendiary bombs. It's crazy when I think about it now but we'd collect all the combustible chemicals inside them, like the magnesium, take it away and use it to start bonfires! We thought we were invincible, but looking back we must have been mad!"

After finishing school at the age of 14, Graham found employment with a local silk screen printing company in Birmingham and little did he know then, that this industry was where he would make his fortune later in life. "I was a cheeky lad, fresh out of school having had a strange and disrupted education and I was lucky enough to get a job which I enjoyed for a good few years. I was good at it and worked hard to learn the trade," recalls Graham.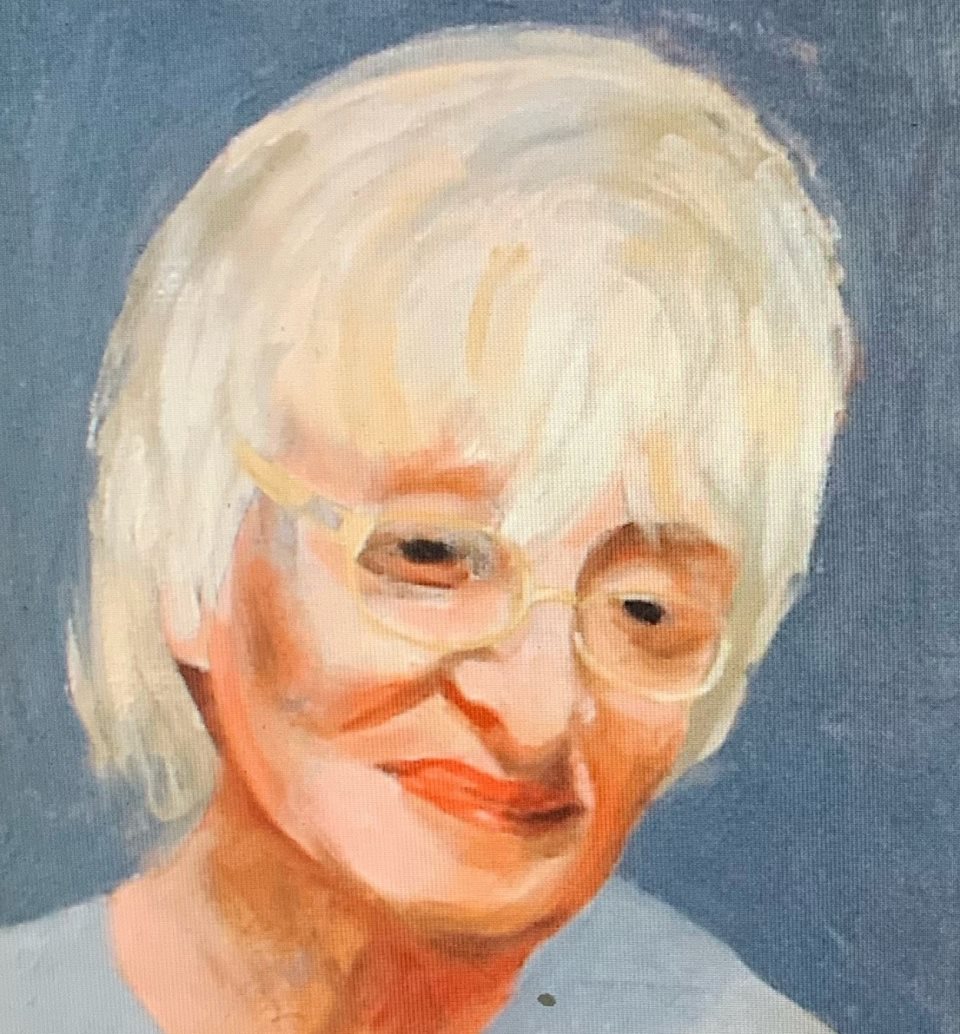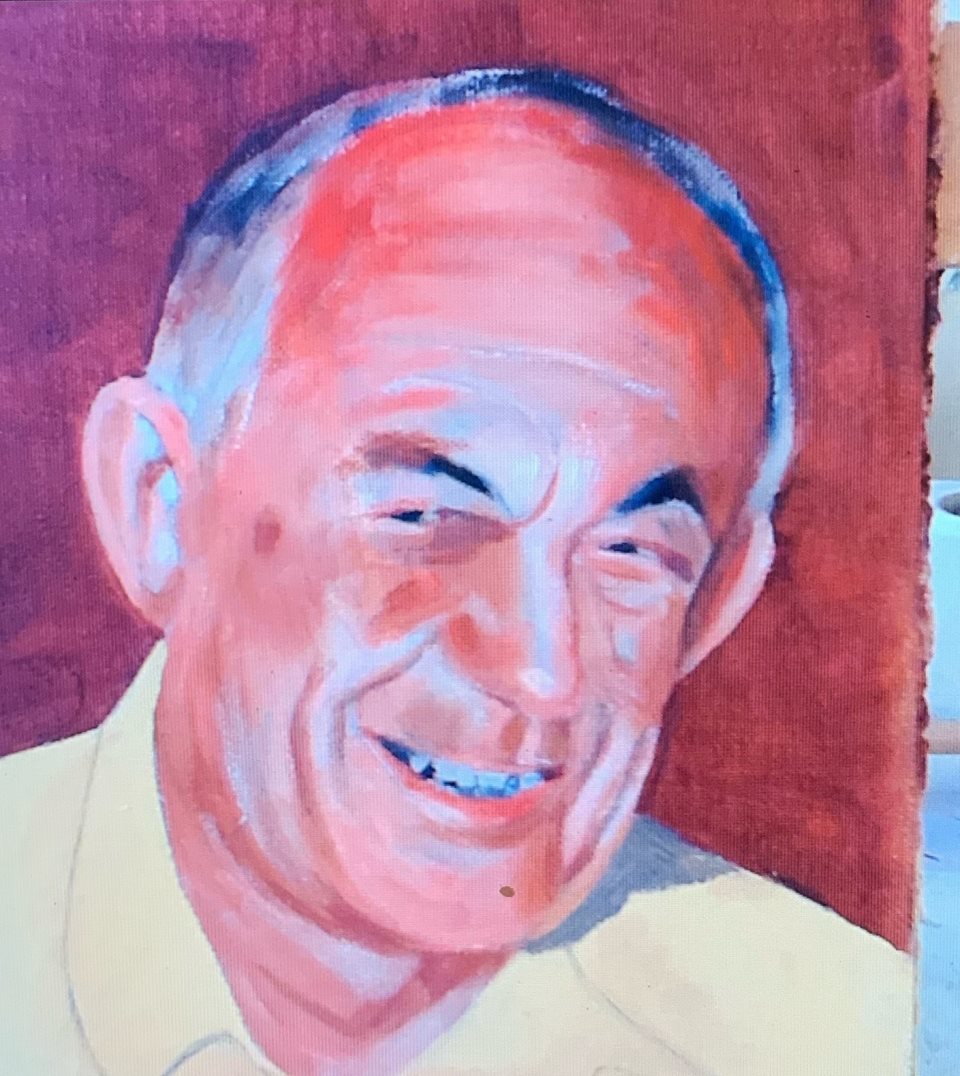 Meeting his soul-mate and building a creative career
At the age of 18, like many lads his age, Graham was called up for National Service and was posted to Dorrington in Shropshire to carry out his 18 month stint. A year or so later, at one of the local dances which he and Ronnie frequented, Graham would meet the love of his life. "Back then the local dance was the place to meet the ladies and the first time I laid eyes on Jean I was smitten," smiles Graham. "I was besotted, she was gorgeous and I knew soon after that first meeting that I wanted to marry her, she was a very special lady."

After marrying Jean in the early 1950s, Graham was determined to provide for his new wife and settle back into the silk screen printing business, having been offered a job by a friend. A few years later, on a whim, they decided to branch out on their own: "Typical me, we were on a night out with a couple of pals and we tossed a coin. It was honestly a case of 'heads we go for it, tails we don't.' It was heads, and the rest, as they say, is history!"

Having borrowed the then princely sum of £300 to help get the business off the ground, Graham and his friend ran what was to become a hugely successful silk screen printing empire in Birmingham, which was operational for more than 30 years. "We were great at what we did and I've got some fantastic memories. We lived and breathed silk screen printing and grafted very hard to build our business. I ended up retiring when I was about 65."

Enjoying a long and very happy life together, Graham and Jean became parents to son Mark, and daughter Sally, and subsequently grandparents and great grandparents of six. With a love for travelling, Graham and Jean would jet off around three times a year, taking in sights such as the Taj Mahal in India and the pyramids in Egypt, as well as many visits to Spain, France and Portugal. "Jean and I had some really wonderful times, we were lucky enough to be able to see the world together but I think I drove her mad as I always took my paints and brushes with me and sketched anything and everything from cafe scenes to beaches. She was very patient, kind and caring."

When his childhood pal Ronnie later relocated to South Africa with his family, the friends kept in touch by writing to each other and meeting up when he returned home to the UK for family visits. Graham was left distraught by Ronnie's death from a heart attack 10 years ago: "It was a sad day when I found out Ronnie had gone. I loved him like a brother, adored him and I'll always have our memories. I miss him every day, but each time I think about him I smile and that's just how it should be. We were a terrible two, a force to be reckoned and for that friendship I'll be forever grateful."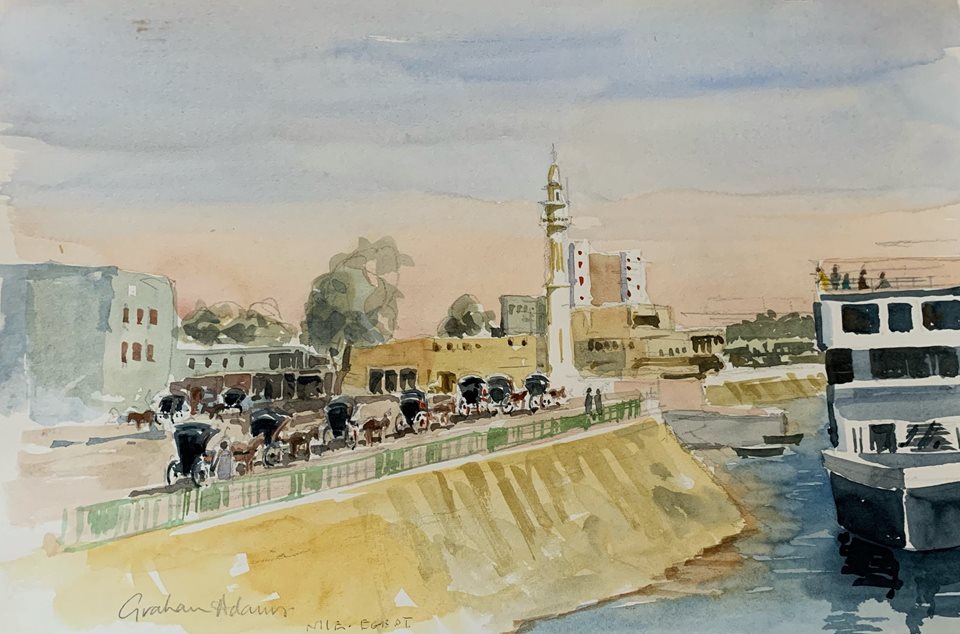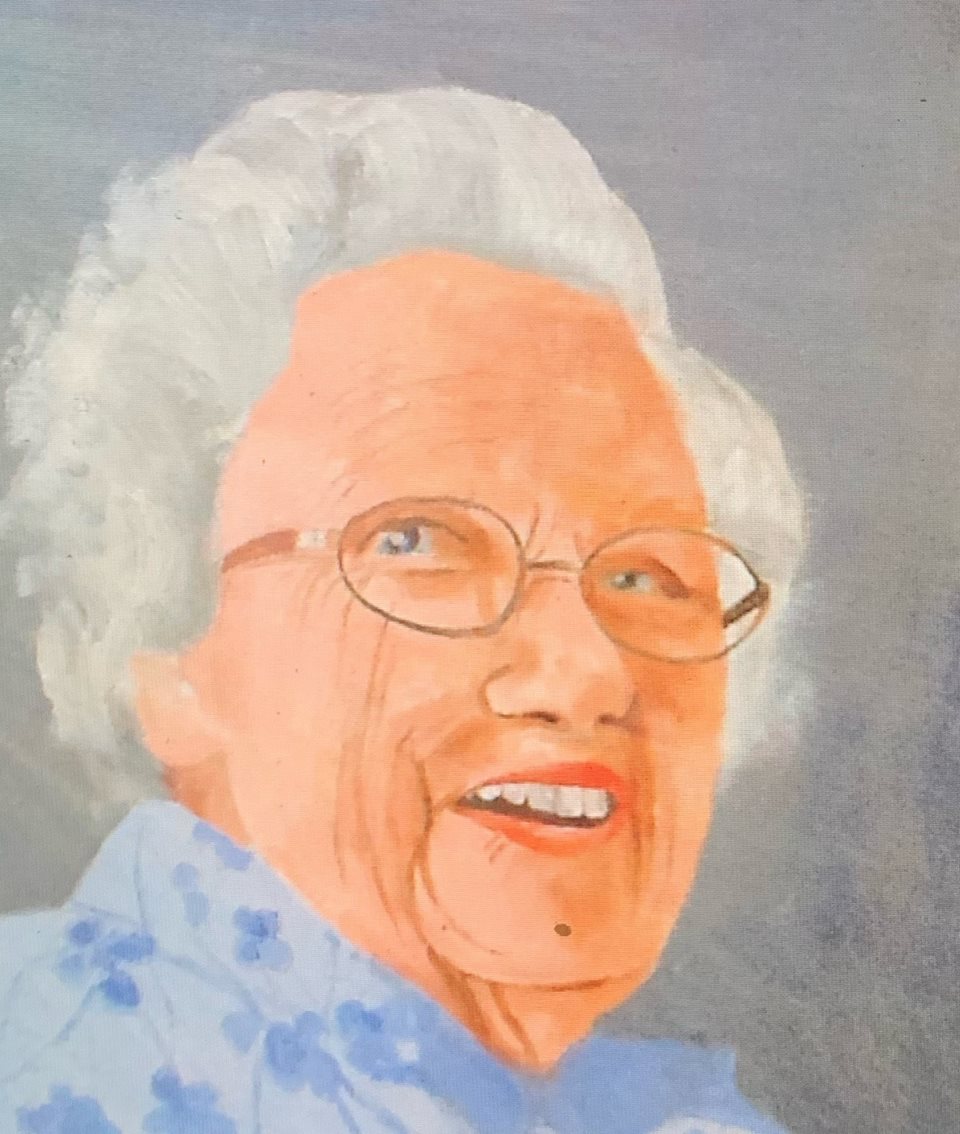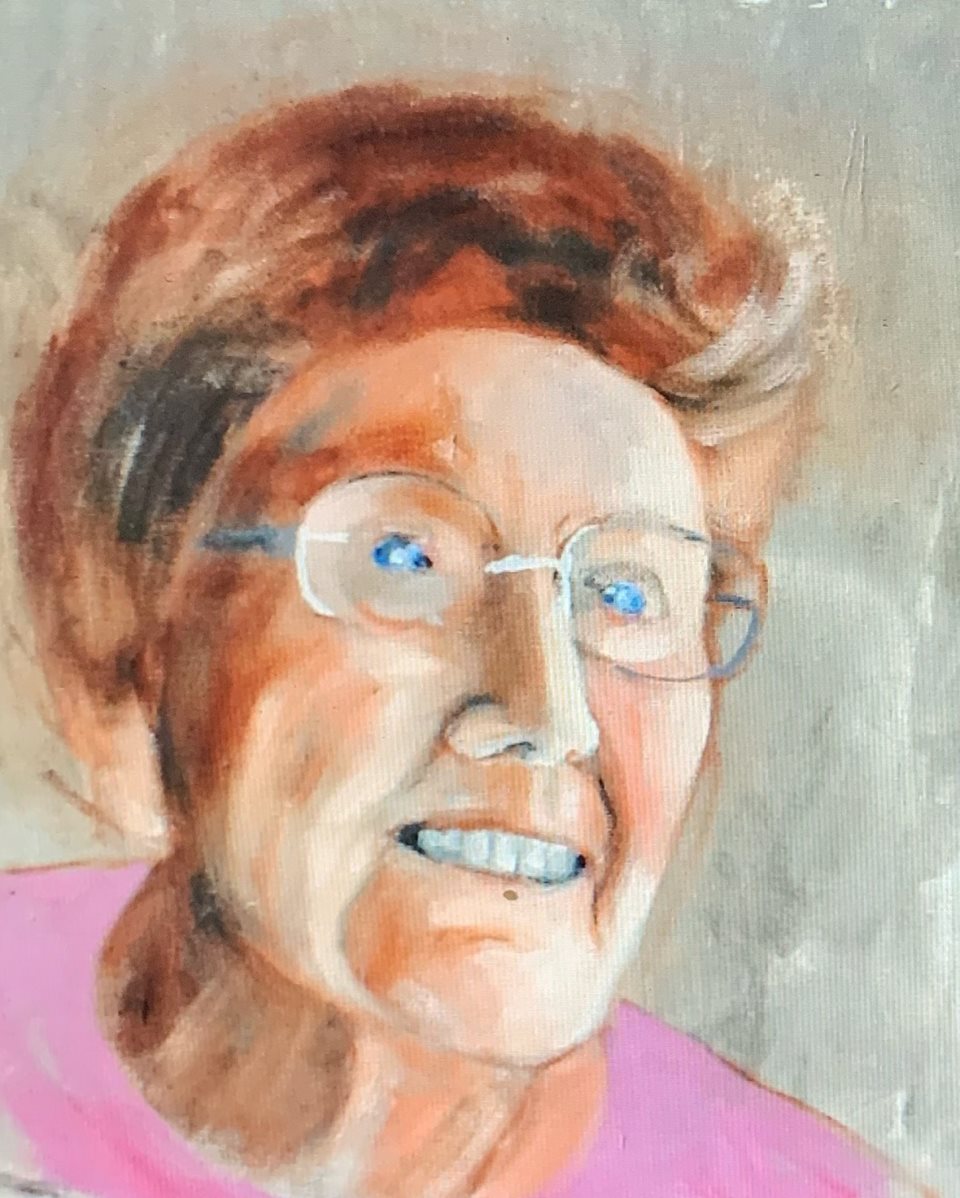 The McCarthy Stone community and painting has helped Graham through tough times
When his beloved wife Jean was diagnosed with Dementia, the couple took the decision to move to Arden Grange, where they could live independently but safe in the knowledge that help was there if they needed it.
"It was a big move for us, but Jean wasn't getting any better and we wanted to move to an apartment which would offer us an easier and more comfortable way of life, where we could enjoy being together along with stacks of facilities which would make our lives simpler," says Graham.
"Arden Grange was just what we were looking for and we had some great times with friends. Jean loved dressmaking and I a keen artist. We both enjoyed restoring old furniture. Really, we were like Steptoe and Son," giggles Graham. "We couldn't pass a second-hand shop without being sucked in to buy a bit of old tat!"
Jean took a turn for the worse and the couple were given no choice but to move her into a residential care home, where Graham visited his soul-mate every day. "I missed her terribly, there wasn't a day that I didn't go and visit. I loved her with every ounce of my being and when she eventually passed away two years ago, I was utterly devastated."
"It was like a part of me was gone too. She was literally my other half, my best friend and I suddenly had to live my life without her. Mark and Sally and all the grandchildren have been wonderful and I see them as often as I can. I'm lucky that I can see them both each week and that's really important."
Feeling fortunate to be living somewhere he is able to manage on his own and being surrounded by like-minded people with social gatherings keeping him from feeling isolated, Graham adds: "It's great at Arden Grange, I'm lucky to have moved here a few years ago so I'm well settled in and happy in my lovely apartment. Lots of us get together at 4pm each day for a cuppa and a natter and we've had live singers and other events.
"The staff are absolutely wonderful; they can't do enough for me but I also have my privacy so it's the best of both worlds. I'm trying to keep my chin up and keep doing what I love - painting. I go to two art classes every week - not bad for an oldie like me really! We paint all sorts from nudes to still life - at my age nothing shocks me and there's not much I haven't seen or done so I'm open to anything! One of the ladies from the class gives me a lift, which is kind of her. Talking of ladies, I've painted most of them at Arden Grange, they've happily given me their photographs and what can I say? The ladies love me, always have!
"I'm a bit of a joker and I like to make people laugh, it keeps us young. There's a zebra crossing just down the street and I did a painting of eight of us carrying it up to the entrance because we're just 'too old to walk that far' - it definitely raised a few spirits and that's exactly what it was meant to do," grins Graham.
When thinking about what the future holds, Graham muses: "Definitely more painting, seeing my family and making people giggle. My granddaughter has asked me to write my life story. I think she finds it unbelievable! So that's certainly something I'd like to complete."