Can you work if you're retired?
For most jobs in the UK you can work for as long as you like, even after you've reached the official state pension age, and, if you've already retired, you can return to work at any time – although this may mean paying more tax on any pension you claim. Working for longer is a popular trend. According to ONS data, more and more older people – particularly women – are working after the age of 65. However, there are some roles that can compel you to retire if you are unable to cope with the physical demands – or have a contract that specifies a retirement age. For instance, the fire service and police force tend to have lower contractual retirement ages than other occupations. Some jobs will require you to do a medical to prove you are fit enough to work as you get older – but as Brian Wilson, the 90 year old lorry driver from Sheffield shows, age is no barrier to a fulfilling career. If you like the thought of working in retirement, our guide will explain the pros and cons and help you to find good jobs for retirees – preferably ones that will give you your ideal work/life balance.
How many hours can you work after retirement in the UK?
Jobs for retired people have no set minimum or maximum hours in Britain, so you can choose from full-time or part-time jobs for retirees depending on what best suits your lifestyle and commitments. Many over 60s choose to reduce their hours to give themselves time to pursue other interests.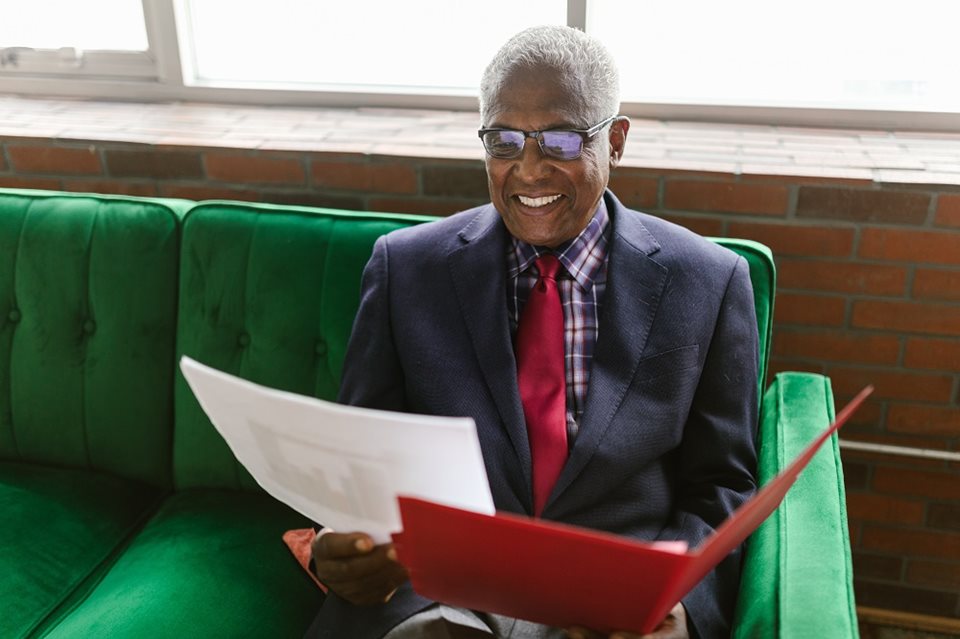 Pros of working in retirement in the UK
From a boost to finances to the chance to turn a hobby into a business, there are many advantages to working after retirement. Here's our top five:
Fulfilment: working in a job you enjoy can give you an enormous sense of satisfaction and purpose. This feeling of accomplishment can bolster your happiness.
Motivation: full or part-time jobs for retirees give you the benefit of structure and a schedule. Getting up for work or having to meet deadlines provides you with a set routine which - perhaps surprisingly - many people really miss when they retire.
Social connections: work often encourages you to mix and interact with a range of people. You can build strong friendships and feel valued as part of a community.
Keeps you agile: working and learning new skills can help to keep you physically and mentally fit.
Disadvantages of working after retirement in the UK
Of course working after retirement isn't for everyone. For lots of people, retirement is a welcome chance to escape the grind of 9-5, relax, enjoy hobbies and spend more time with friends and family. Here are three disadvantages you should consider if you are thinking about working after retirement:
Tax increases: if you're claiming your pension, additional earnings from work may push you into a higher tax bracket.
Over commitment: working impacts on the time you can spend on your other retirement dreams. Find 'bucket list' inspiration for things to do in retirement.
Added stress: if your work is stressful or physically demanding it could be bad for your health and wellbeing.
Five rewarding jobs for retirees
Ideally jobs for retired people should be rewarding, financially of course, but also psychologically. They should make your retirement happier and more fulfilling. If you have the buffer of an income from a pension, this is also an ideal time to take risks and earn money on your own terms. Here's some ideas for interesting roles that could make working in retirement work for you.
1. Consultant/freelancer
The chances are you've built up a wealth of skills and experience in your career so far. This knowledge can be very valuable to other businesses. Explore the possibility of setting up as a freelancer or consultant and you could monetise your expertise – perhaps helping out the company you previously worked for. Although income is not guaranteed – you'll have to put the effort in to find regular work, you'll have more control over your hours, pay and conditions. Even if your skills don't seem immediately transferable, think creatively – if you're retiring from a teaching career, could you become a personal tutor, for instance?
2. Make money from a hobby
If you're looking to do something different, how about turning your hobby into a business? Whether you enjoy yoga, furniture restoring, knitting, podcasting or baking, there are ways to turn your passion into a money-maker. Perhaps by teaching classes locally or selling your homemade wares online on sites like Etsy. McCarthy Stone homeowner, Dr Stewart, a retired industrial chemist, explains how he turned his cider-making hobby into a business, "I started making cider in 2012 …but the juicer we used just wasn't up to it. My background as a chemist came in handy and I started testing and adapting several larger juicers and came up with a single-step juice and strain cider-making system. Other cider-makers were interested in it, so what started as a hobby has become a small business called Juice and Strain… We've had interest from around the world."
3. Looking after pets
Love animals? Pet services make perfect part time jobs for retirees. Options include pet sitting – where you look after pets in their home while their owners are at work or on holiday, pet boarding where you look after pets in your own home and dog walking. No experience or qualifications are required and you'll get the joy of looking after lots of different animals without the commitment of ownership – and get paid for it too! Do you know we welcome pets at McCarthy Stone?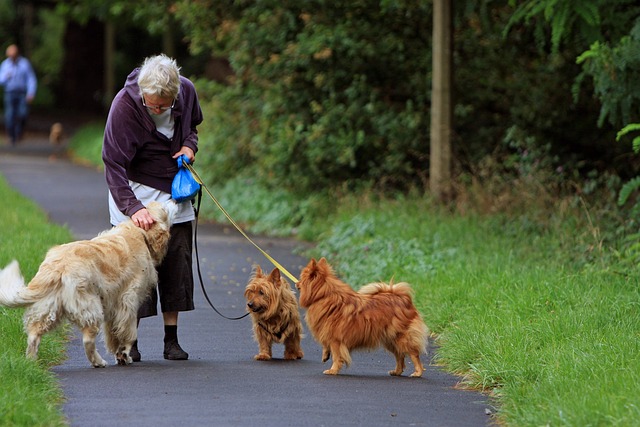 4. Courier/ driver
If you love the freedom of the open road, then you might want to consider a driving job. From joining Uber as a taxi driver to courier delivery services including food delivery companies like Just Eat, there are plenty of flexible part time jobs for retirees if you have a car and a clean driving license.
5. Film/TV extra work
Finally you can't beat extra work as a fun and varied job for retired people. No experience is required and all sorts of people are needed to play ordinary members of the public in your favourite soaps and shows from Eastenders to Bridgerton. You simply sign up to a casting agency such as Phoenix Casting and see what turns up. From Clint Eastwood movies to playing the comedian Jack Whitehall's parents, McCarthy Stone homeowners Angie and Edson Chase have forged a successful retirement career in their 60s and beyond after answering an ad asking for 'businesspeople' to star in a music video. Angie says, "My husband and I used to work in finance, so I thought why not? We travelled to London, and it was a real eye-opener. We had to act like we were in a 'gang' – my husband wore his tie round his head, and we got covered in spray paint, it was a lot of fun." Read more about Angie and Edson's late blooming acting career.
Part time jobs for retirees
If you're over 60 and enjoy your current job, you might find that negotiating part-time hours is the best option for you. Check your company's policies on flexible working and come up with a workable plan before you talk to your employer. Think about the hours that you'd like and how you think it could work in a way that would suit both of you. Your employer should at least consider your request and may very well embrace the idea of retaining your skills within the business.
Love retirement life with McCarthy Stone
Whether you're planning to work or would prefer to spend your free time doing your own thing, McCarthy Stone retirement communities provide the perfect base to make the most of your retirement. And with options in sought-after locations across the UK, from our new retirement villages with bungalows, to independent living in a luxurious Retirement Living apartment or the added reassurance of Retirement Living PLUS, you're bound to find the right property for your retirement dreams. Find a retirement home for sale or rent near you.
You can rely on McCarthy Stone to help make life easier
Even moving is stress-free with McCarthy Stone. We offer part exchange for a hassle-free house sale, help with financial planning and free support for your actual move with our Smooth Move package. This gives you free specialist removals including help with decluttering, packing and unpacking, plus £2,500 towards estate agency fees, £1,000 towards legal fees and a free tradesperson service to help you to put up shelves and pictures when you settle in. If you have any questions about buying or renting our retirement housing - or anything else - contact us or call our friendly team on 0800 201 4811.