Our communities celebrated the Queen's Platinum Jubilee in style
McCarthy Stone communities love a party – and we couldn't think of a better excuse to celebrate than the Queen's Platinum Jubilee. Our homeowners raised a toast in tribute to a truly remarkable monarch at themed parties and events at our retirement developments up and down the country – and planted trees in their beautiful gardens as a lasting legacy.
In the market for a castle?
Ever wondered how much a royal palace might set you back? In honour of the Queen's Platinum Jubilee, we've carried out some research into just how much it might cost to buy one of the royal residences!
Find out what our homeowners have been up to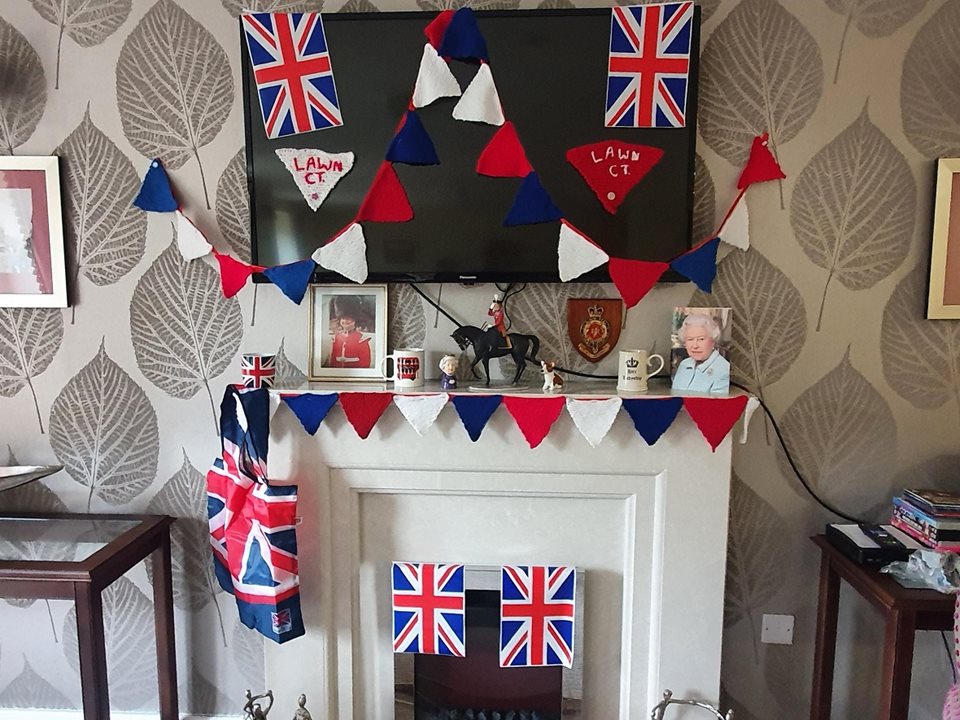 The party decorations are up…
You can't have a Jubilee without bunting – and homeowners at Lawn Court in Bolton have knitted theirs. Brilliant effort!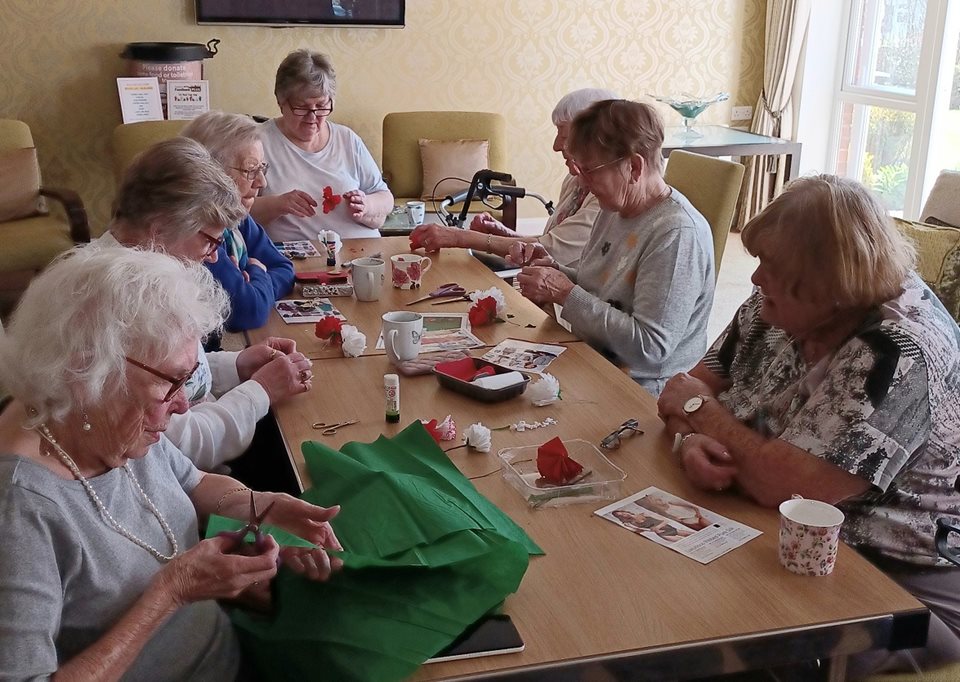 Meanwhile, homeowners at Hanna Court, Wilmslow, Cheshire, have been busy crafting paper flowers for their summer Jubilee party.
…the party frocks sorted…
When some of the ladies at Arden Grange, Knowle, were struggling to get to clothes shops for Jubilee party outfits, ingenious House Manager, Tracie, brought the shops to her homeowners. Twenty homeowners had a great time buying clothes – what a lovely idea!
And the all-important party food is prepared…
This being McCarthy Stone, our developments are stocked up with plenty of bottles of fizz, as well as lots of homemade cakes. Liesal from Cartwright Court, Malvern, sent us this lovely story and a recipe for a very special cake – by Royal Appointment.
Liesal's 'Queen Mother' cake
"I came across this recipe when as a teenager. I spent six months with an Aunt of mine, who together with a friend ran a very smart guesthouse, in North Wales. One of her regular guests produced this recipe, which he had obtained from the Queen Mother's Household in Scotland. I had several attempts making it, because it was very tricky, not to get the meringue part burnt. So far, I have produced 46 almost perfect Torten, but I had many failures and my children were always very pleased when that happened. They finished the lot (having scraped off a bit of the burnt part) in no time!"
More ways we've marked this great occasion at McCarthy Stone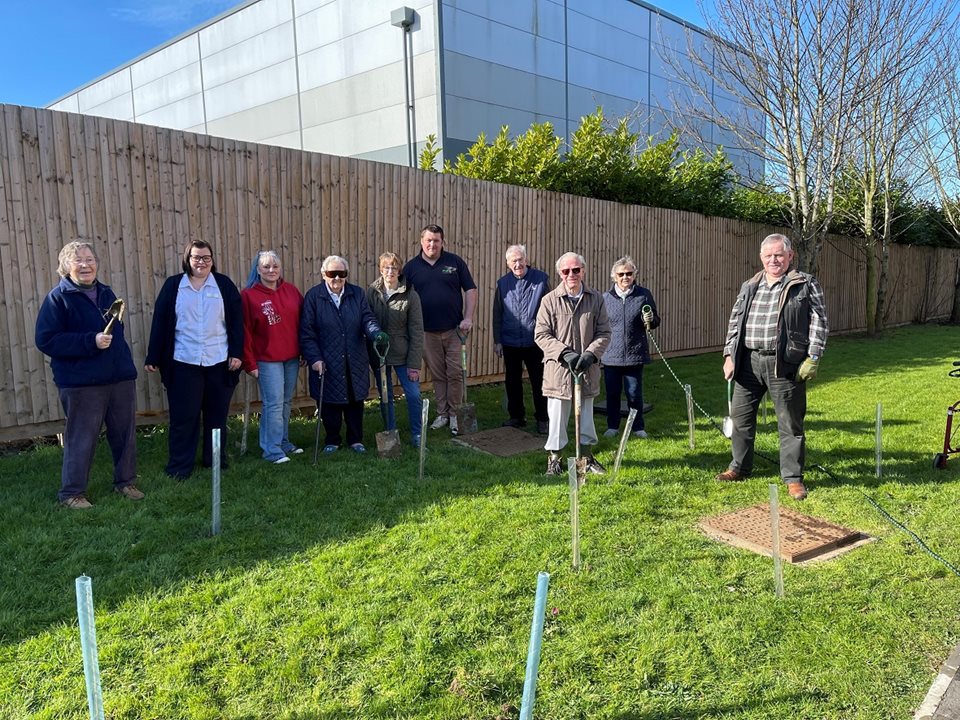 Elizabeth Place plants 60 trees
As part of the Queen's Platinum Jubilee celebrations, and with the help of the Woodland Trust, Elizabeth Place in Market Harborough, Leicestershire, homeowners planted 60 saplings in two areas around the gardens. There are a variety of tree including, cherry blossom and silver birch and there are plans for a commemorative plaque. "We completed the job with a hot chocolate and a chat about how nice the areas will look when the trees have grown more," says Estate Manager, Darren. "We will be celebrating the Queen's jubilee with four days of events including a BBQ, visit from the children from the neighbouring school and an afternoon tea to name a few."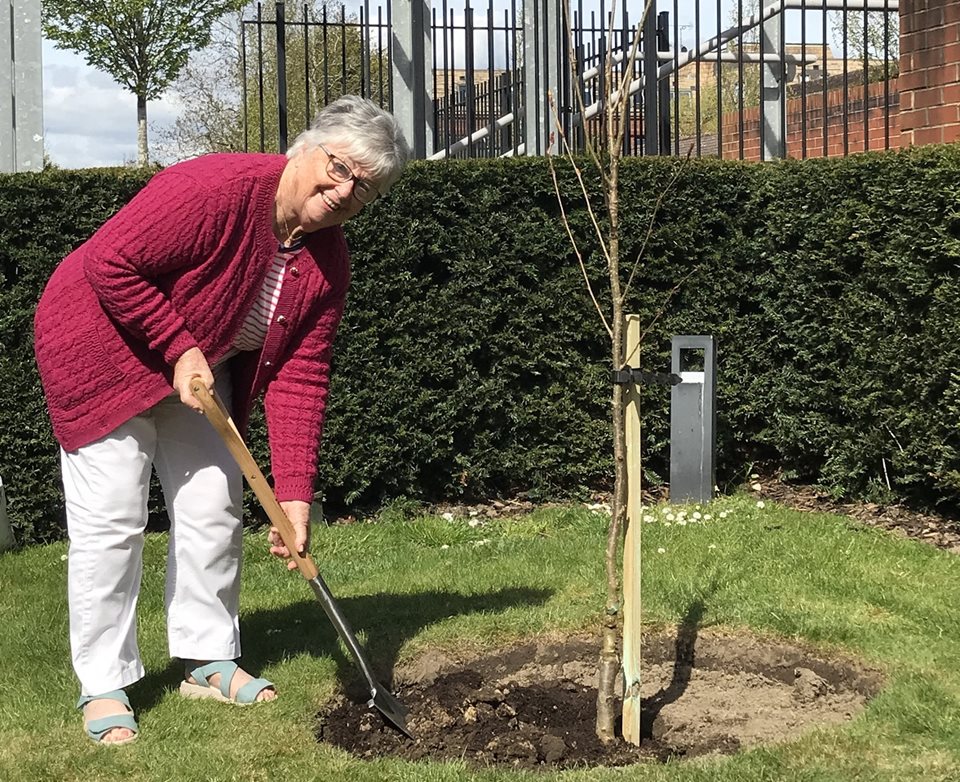 Clayton Court, Burgess Hill, also planted a commemorative tree and enjoyed coffee and cake in the lounge afterwards.