McCarthy Stone BIG birthday roundup 2021
While all birthdays are special, we like to make a big deal out of the bigger birthdays at McCarthy Stone – and we're delighted to have quite a few homeowners who received 'telegrams' from the Queen in our retirement living communities this year too.

Happy Birthday from McCarthy Stone!
Here's a small selection of some of our biggest birthday celebrations in 2021...
Happy 102nd to Elsie!
Born in 1919, Elsie celebrated her 102nd birthday with family and friends on September 20th. She still reminisces about her 100th birthday celebrations drinking wine, eating strawberries and watching her granddaughter's ballroom dancing. She lives at Marbury Court, Northwich, Cheshire.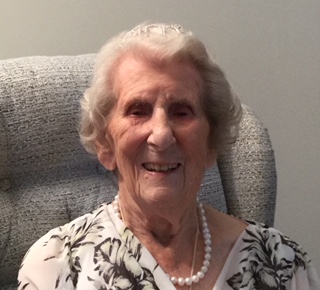 "Before I came to Marbury Court, life had become quite narrow and lonely after I'd had to give up driving and my sight deteriorated. Coming here has given me and my family peace of mind, in that there are always marvelous staff here who we can turn to in times of problems. Having the choice to go and mix at lunchtime in the restaurant, or during the day and evening in the lounge and meet and chat to new friends has been life enhancing. The option to join in social activities, or just have a peaceful afternoon in our own apartment is great.
For my 102 birthday, my daughters and I had lunch in the restaurant and everyone toasted my birthday with a glass of wine and our chef Julie had made a lovely birthday cake which all of us in the restaurant shared. A lovely afternoon with lots of cards, flowers and good wishes from residents and staff. I was very touched by everyone's generosity.
On my 100th birthday the staff at Marbury court really pushed the boat out, and we had a party with a beautifully decorated dining room, strawberries and cream, birthday cake, wine, and a ballroom dancing demonstration by my granddaughter. It was a truly memorable day." Elsie, Marbury Court
"Mum has always been a 'joiner in' and had a very active life with so many different interests and been a bit adventurous. At the age of 80 she went paragliding and thoroughly enjoyed the experience," says her daughter Janet.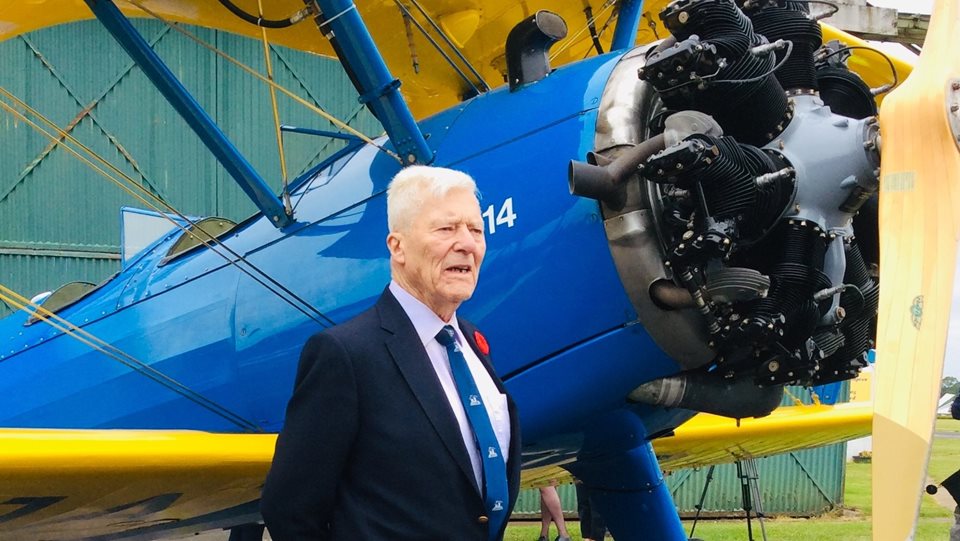 Happy 100th Frank!
WWII veteran, poet and museum guide, Frank Tolley celebrated his 100th birthday on July 20th at Michael Court in Sale, Greater Manchester. Instead of birthday presents, he asked for money to be donated to his chosen charity, Francis House.

"It is now nine years since I moved into Michael Court. I have enjoyed my time living here and have a great relationship with my neighbours. I have now just celebrated my 100th birthday with my friends and neighbours here and had a party in our communal lounge."
"In July 1940, I left my parent's; home and became an Aircraftsman in the RAF Volunteer Reserve until being discharged in May 1946, after service in the Regiment formed in February 1942, then later undertaking Bombing Operations as a Bomb Aimer in the 625 squadron. Presently, since becoming a widower after 67 years of a wonderful marriage and partnership, I regularly volunteer as an assistant at the Imperial War Museum in Manchester, speaking to large groups of students/ children who are studying History. In my spare time, I enjoy composing poetry and socialising with friends."
Frank Tolley, Michael Court.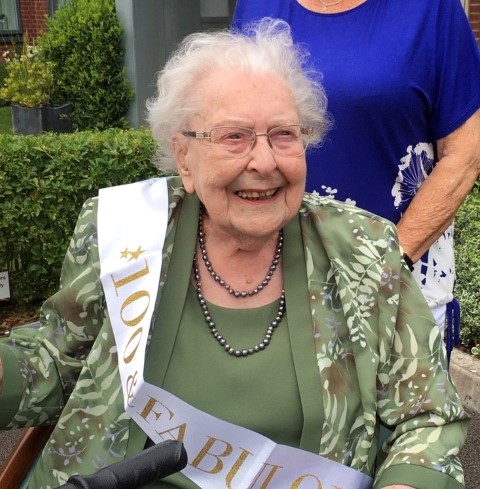 Happy 100th Birthday Betty(s)!
"In June, we said a very Happy Birthday to Betty Wymans (pictured) 100 and fabulous indeed! She enjoyed a fantastic birthday bash with family, friends, flowers, gifts and fizz (of course!) in the gardens of her retirement apartment in Anstie Court, Devizes, Wiltshire.
The wonderful
Betty Sheppard
from Westonia Court also celebrated her 100th birthday with family, friends and neighbours this year.
Happy 90th Barbara!
Mrs Barbara Melley celebrated her 90th birthday at Eleanor House,
St Albans
,
Hertfordshire
, this autumn.
"She organises events and creates the most beautiful flower displays all around the development. At the age of 90 she is more active than most of the staff team! She is full of life and ALWAYS has a smile on her face. She goes out of her way to meet new homeowners and make them feel welcome at the development. She is a remarkable woman!" says Nikisha Patel, Registered Estates Manager at Eleanor House.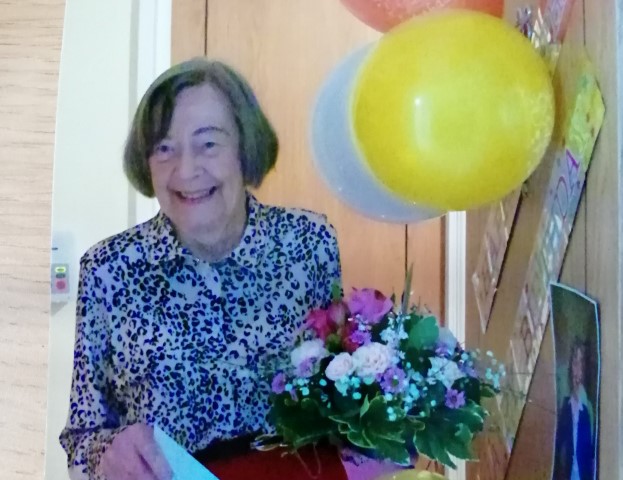 Happy birthday to more nifty 90s…
Homeowners from
Rykeneld Court, Newcastle-under-Lyme, Staffordshire
, surprised their neighbour
Brenda
(pictured) with a bunch of beautiful flowers to celebrate her 90th birthday.
And
Barry from Alder View Court
,
Scarborough,
enjoyed lots of cake with his friends and family for his 90th this September.
Are you a homeowner with big birthday coming up you'd like to share?
Let us know on
Facebook
or via your House Manager/Estates Manager.