Uplands Place is 'Picture Perfect' for homeowner Netta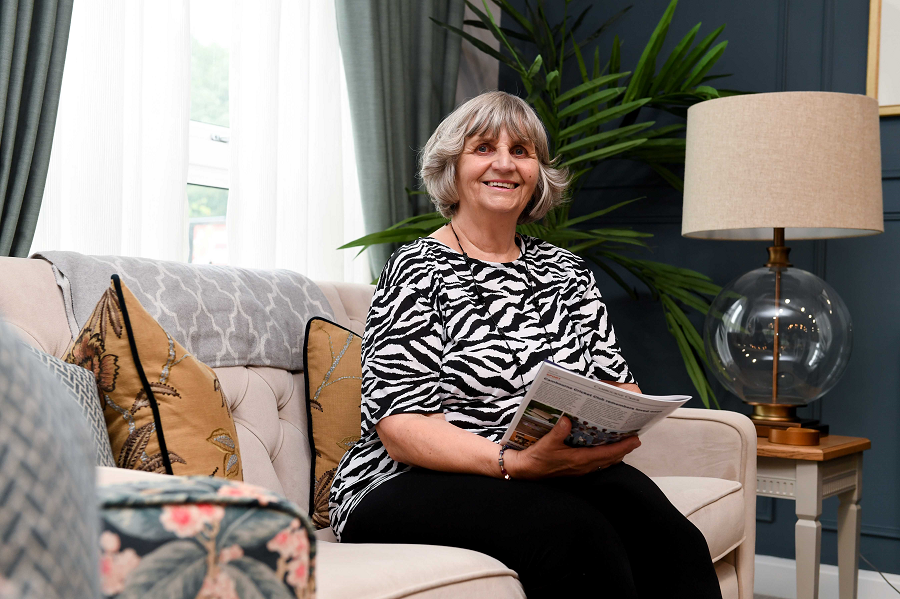 "Home is very much where the heart is – and I can say with 100 per cent certainty, that Cambridgeshire is my forever home," says Netta O'Neil, who made the big decision to relocate from Scotland to Uplands Place in Great Cambourne, Cambridgeshire.
Netta was born and raised in South Lanarkshire, on the outskirts of Glasgow. After living in the country for 75 years, Netta felt the urge to spread her wings and relocate to England to be closer to one of her sons, Bryan, daughter-in-law Chloe and three lovely grandchildren who had already settled in Cambridge.
"Scotland will always be my roots but, as I got older, I realised I didn't need to stay in one place anymore. As one of my sons had already moved to Belgium and my other son moved to Cambridge, I was itching to be closer to my family. I was also eager to get back to continue living an active and sociable life – something I'd been so proud of in my youth."
Netta first started looking for somewhere new back in 2021 as she fancied a change of pace in her retirement. Driven to live an active and sociable lifestyle, Netta was itching to be closer to her loved ones. A big lover of the outdoors, Netta was eager to have an apartment at Uplands Place which offered her a beautiful view of her surroundings. Netta opted to rent her apartment to give herself some freedom and time to decide if Uplands Place would be her 'forever home'.
Netta had always had a passion for art and was eager to pick up where she left off in Scotland. Within weeks of settling into Uplands Place, she signed up to an arts class at the local Sports Pavillion, taking part in water colours, painting and drawing.
"I've always loved to find the beauty in things, whether that be the great outdoors or a simple picture. I attend my art class every Wednesday where I have made a new bunch of friends. This really helped me to settle into the area. Having guest artists offer tuition sessions as part of our class has opened my eyes to a whole new way of drawing and painting. It's been such fun."
After living in her new apartment for a year, Netta had made some great friends and was really enjoying getting involved in the local badminton group. However, it was after a bout of Covid last September, that Netta came to the realisation of her love for her new life and home.
"When I came down with Covid, I of course couldn't get out and about, which was very hard for me as I am always on the go and like to keep active. Not only did I miss my beloved friends from Uplands Place, but I wasn't able to enjoy my hobbies and groups, such as badminton and painting which I attend frequently. Having a front-facing apartment overlooking the town was a godsend for me as it meant I could "people watch" and continue to see what was going on in the outside world.
"As crazy as it sounds, taking some downtime to recover from Covid, gave me chance to reflect on the new life I had here. And it was at this moment I knew what I wanted to do next – commit to purchasing my forever home here at Uplands Place."
After falling in love with the area, the view from her apartment, and entwining herself in the local community, Netta purchased and moved into her new apartment in March this year – which is situated right above the apartment she originally rented.
"The first year here at Uplands Place really opened my eyes to how free, active and sociable I am able to be since relocating. Not only has the move given me freedom and a new sense of purpose, but McCarthy Stone has provided me with a real peace of mind feeling, that I have the support needed amongst like-minded folk."
Netta jokes how she's busier now in her retirement than she ever was in Scotland and she puts that down to the community of homeowners at Uplands Place. Netta says: "With so many picturesque towns and villages right on our doorstep, we're always planning lovely day trips out to local eateries and pubs. I've really landed on my feet thanks to McCarthy Stone, and I couldn't be happier. Even my grandchildren are jealous of all the fun we get up to!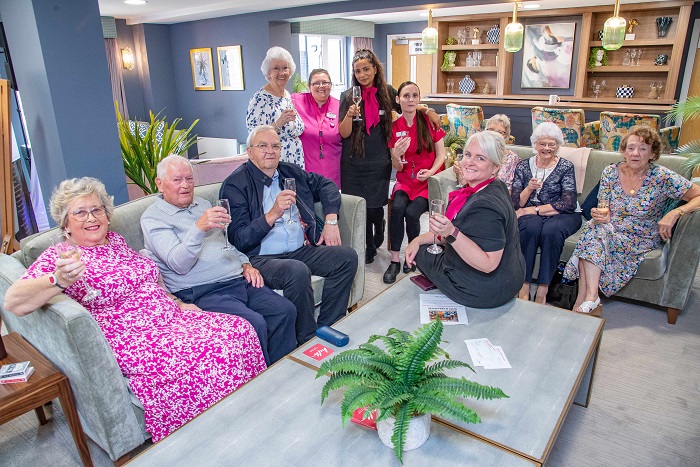 "I've made such a lovely bunch of friends here at Uplands Place. When we're not having film or games nights at the development, we're enjoying a game of carpet bowls or taking part in an exercise class. We also have a number of homeowners who tend to the plants and flowers in the sky lounge, and as the weather warms up, I'm sure we'll all be getting together to enjoy a tea or tipple of something nice.
"I can without a doubt say that thanks to the beautiful community of homeowners here at Uplands Place, I am happier than I ever imagined when I first considered relocating from Scotland to Cambridgeshire."
On moving to Uplands Place, Netta has this to say about her experience: "For anyone looking to take the plunge and make a change, I can't recommend it enough. My social life is the best it's ever been and I now live even closer to those I love most. It also helps that I have such a strong support network around me if needed – and It's certainly less tidying now in my beautiful one-bedroom apartment compared to when I was living in my house in Scotland! Anybody who is considering making the move to downsize, just speak to your local McCarthy Stone team, they'll be able to answer any questions you may have and can open the door to a fulfilling and happy retirement."