RETIREMENT LIVING IN SUFFOLK
Discover a county full of rural landscapes
With picturesque beaches, bustling towns and miles of unspoiled countryside, Suffolk is a top spot for anyone looking for a new adventure in their golden years. Our retirement properties in Suffolk provide the perfect blend for many retirees, allowing residents to be as active or as social as they like. Whether you'd rather spend your retirement making friends in the development or relaxing on the beach is entirely your choice.
Retire to Suffolk
Attractions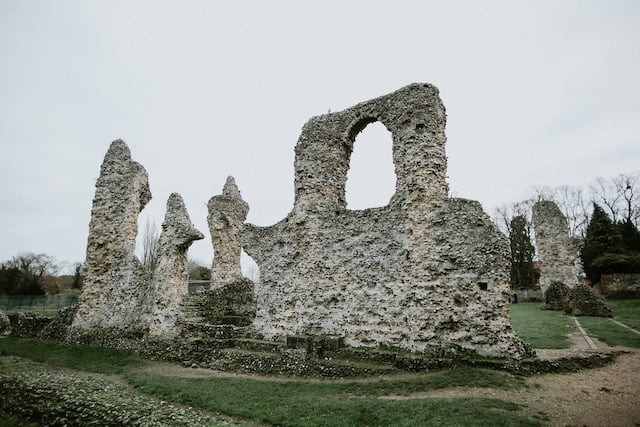 Attractions
With ancient forts, curious museums and country manors, there's plenty of intriguing history to explore around Suffolk. You can see the 12th century keep of Orford Castle, which was used as a radar emplacement during the Second World War, marvel at the 1,000-year-old St Edmundsbury Cathedral, visit a reconstructed Anglo-Saxon village and watch living history re-enactments at West Stow, or even see the armour and weapons discovered in the ancient burial site of an Anglo-Saxon king at Sutton Hoo.
You'll also find more than 60 aircraft on display at the Norfolk and Suffolk Aviation Museum, exhibits on culture, history and national heritage at the Ipswich Museum, and the fortification where English forces repelled a 17th century Dutch invasion at Landguard Fort.
Community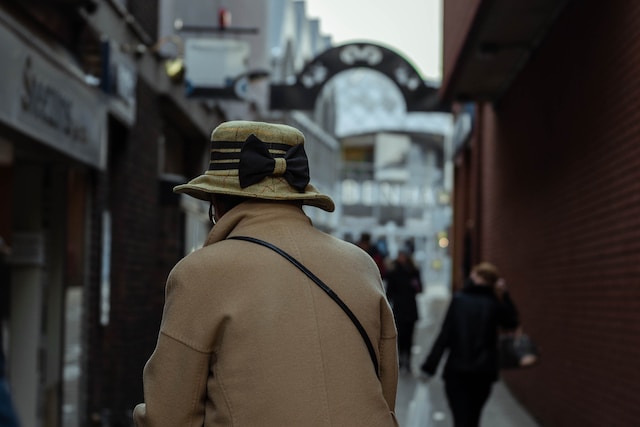 Community
From modern art to classical music, there's a thriving community of entertainment, artwork and shopping to keep you busy around our retirement properties in Suffolk. There are comedy and musicals at the New Wolsey Theatre, classical, jazz and folk music at The Apex in Bury St Edmunds, and displays of local paintings, pottery and lace at Woodbridge Art Club.
When you feel like treating yourself, you can also shop at a wide range of stores across the Buttermarket and Sailmakers shopping centres in Ipswich, browse authentic, local foods at the Lavenham Farmers' Market, or explore more than 80 stalls of speciality and craft goods at the historic Bury St Edmunds Street Market.
Sights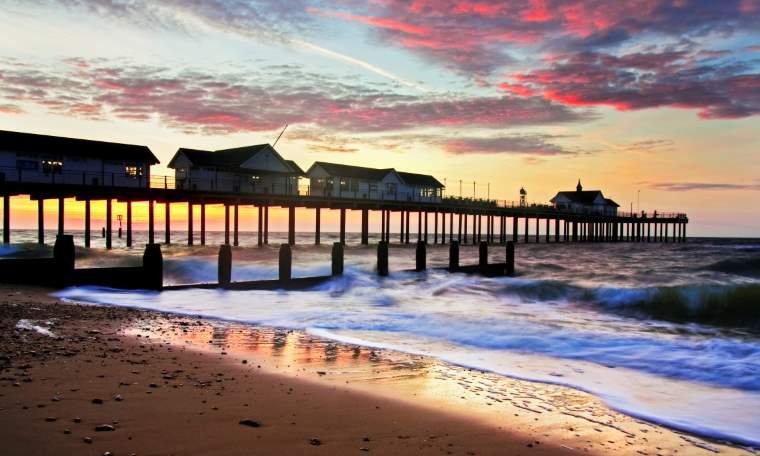 Sights
From nature reserves to stately gardens, it's no wonder that the rolling countryside of Suffolk is such a popular location for retirees. You'll find more than 150 square miles of estuaries, ancient heath and shingle beaches across the Suffolk Coast and Heaths, a designated Area of Outstanding Beauty. You can also discover three National Nature Reserves, a coastal RSPB reserve at Minsmere, and countless miles of walking trails and cycling paths to help you explore a rich and diverse landscape.
If you don't mind getting your feet wet, you'll have miles of beaches, cliffs and coastal areas to enjoy. You can spot birds and admire the view at the serene Dunwich Heath and Beach, build castles on the dunes at Walberswick, or bring your family to the arcades and pier productions at Southwold Pier Beach.
Surrounding Areas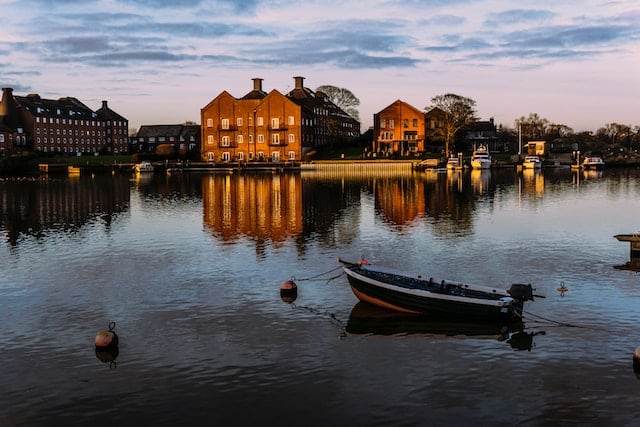 Surrounding Areas
Whether you're an experienced hiker or a casual cyclist, you'll find plenty of scenic places to keep up an active retirement in Suffolk. You can sail, swim, surf and snorkel along miles of beautiful Suffolk coast, take a fishing boat out from Lowestoft, or practise your swing at nearly 30 golf courses and more than 20 tennis clubs around the county.
If you'd like to retire to a county packed with beautiful wildlife, scenic backdrops and a network of busy towns and villages, take a look at some of our high-quality retirement properties in Suffolk.
Retirement Homes in Suffolk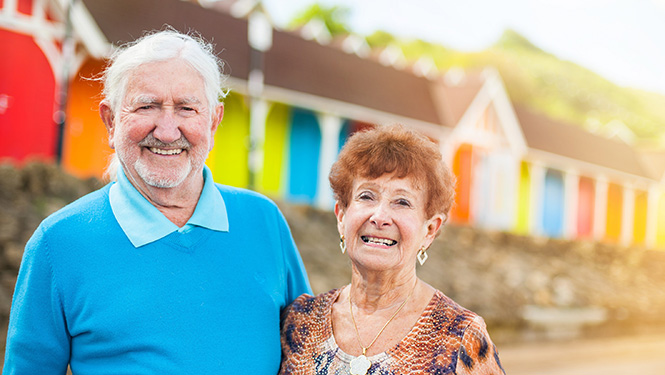 "It's just wonderful here and our social life has completely transformed since we moved in … McCarthy Stone has made the whole journey easy and stress-free."