Easy Christmas cocktail recipes
Create your own easy Christmas-themed cocktails with these amazing recipes! Looking for more inspiration? If you hurry, you can also book onto one of our amazing Christmas Mixology workshops up and down the country.
Christmas Pudding Vodka
Ingredients:
300g mixed dried fruit (sultanas, raisins)
75g caster sugar
2 cinnamon sticks
2 tsp ground mixed spice
6 cloves
1 vanilla pod
½ whole nutmeg, finely grated
1 orange, zest only, finely grated
1 unwaxed lemon, zest only, finely grated
750ml bottle good quality vodka
Method:
Mix the dried fruit with the sugar, cinnamon sticks, mixed spice, cloves, grated nutmeg and citrus zest in a large bowl.
Pour the vodka & cover tightly with cling film.
Place in the fridge and leave for 3 days, stirring once each day.
Line a sieve with a double layer of fine muslin and place over a large, clean jug.
Pour the dried fruit and vodka mixture into the sieve and allow to drip through into the jug.
Pour into a sterilised bottle.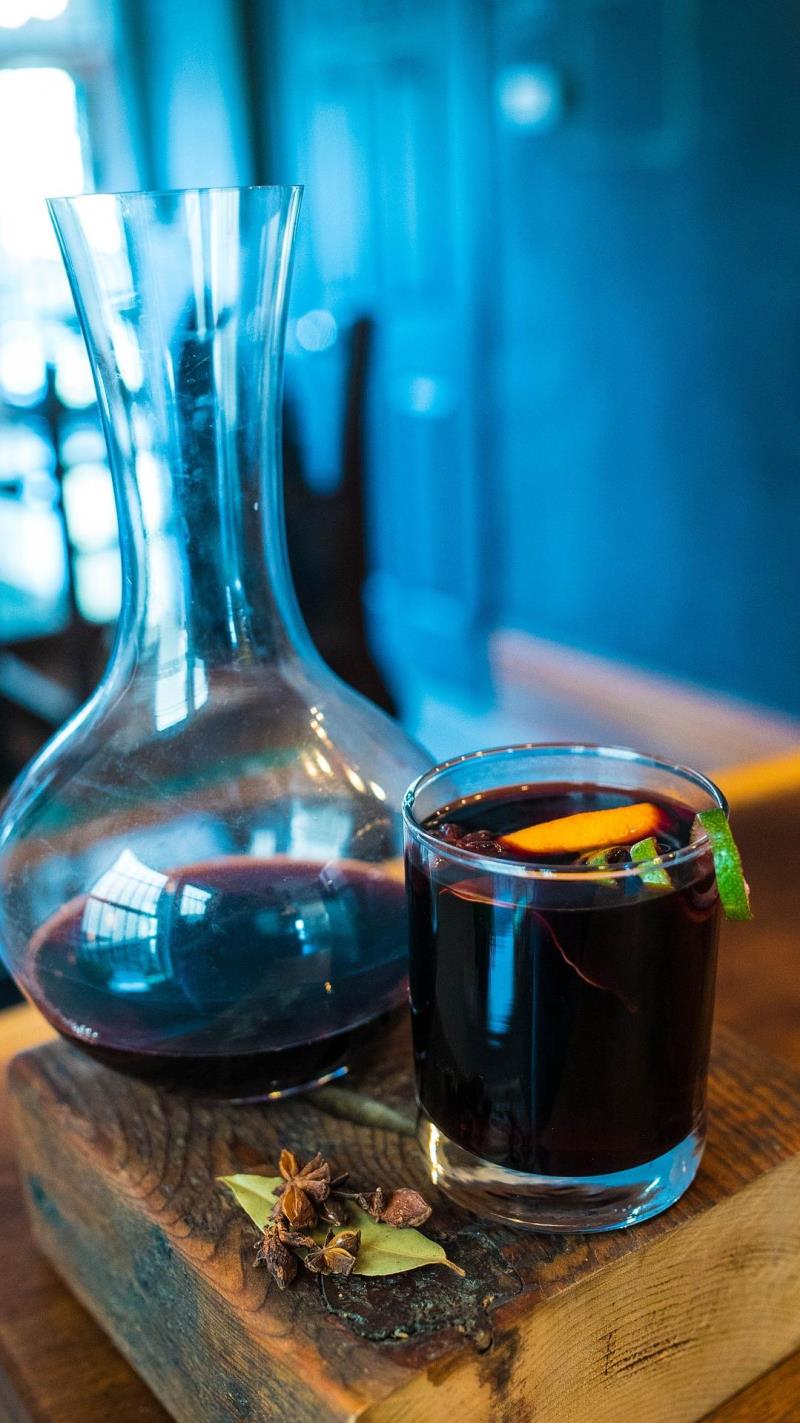 Mistletoe Mule
Ingredients:
25ml choice spiced rum
50ml mulled wine
London Essence Spiced Ginger Beer
Glass:
Garnish:
Method:
Add three large cubes of ice to a chilled rocks glass, and cover with 25ml of your preferred spiced rum. Next, smoothly pour in the mulled wine, and top up with a generous glug of Spiced Ginger Beer. For a final festive flourish, garnish your Mistletoe Mule with a cinnamon stick.
Fabulous Santa
Ingredients:
12.5 ml vodka, you can use the Christmas pudding vodka
1 small table spoon plum jam
1 splash of Cointreau
Juice of a quarter of a lime
Top with prosecco
Method:
Shake all the ingredients (except the prosecco) over ice, strain into a champagne flute and top with prosecco.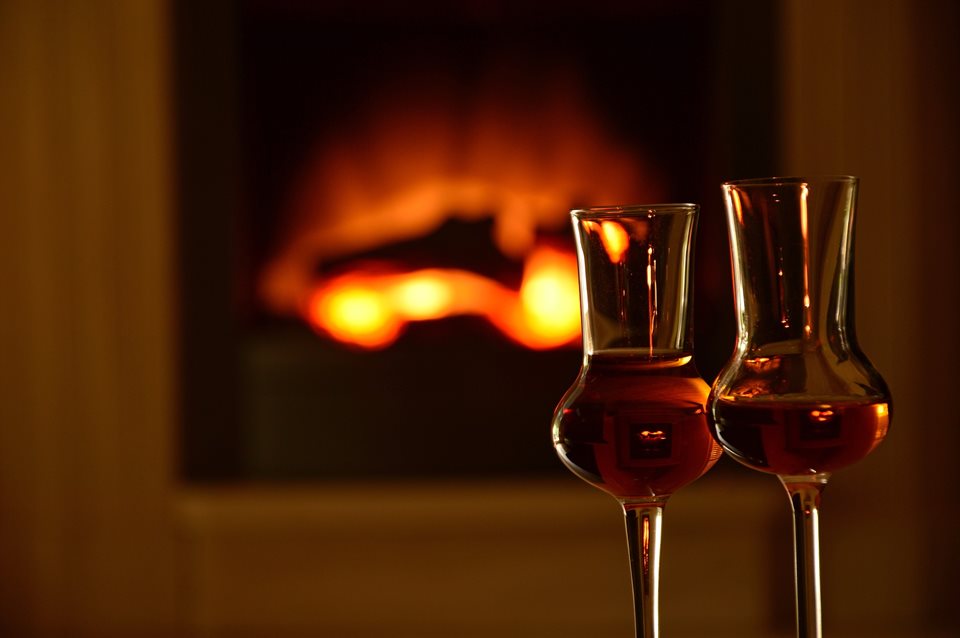 Christmas Godfather
Ingredients:
100 ml Scotch Whisky
50ml Amaretto
100ml Double cream
Ground Nutmeg - a couple of pinches
Method:
Put ice into a cocktail shaker, followed buy the scotch, amaretto and cream. Shake well and strain into chilled martini or coupe glasses. Finish by sprinkling over a little nutmeg before serving.
Mocktail Orange Christmas Fizz
Ingredients:
Oranges - 2 large wedges
Rosemary - a sprig
Soda water
1 tsp pomegranate seeds
1 stick cinnamon, to serve
Method:
Put the orange and half the rosemary into a highball glass. Muddle well, then fill with ice. Top with soda water, stir to mix, and garnish with pomegranate and cinnamon and the remaining rosemary.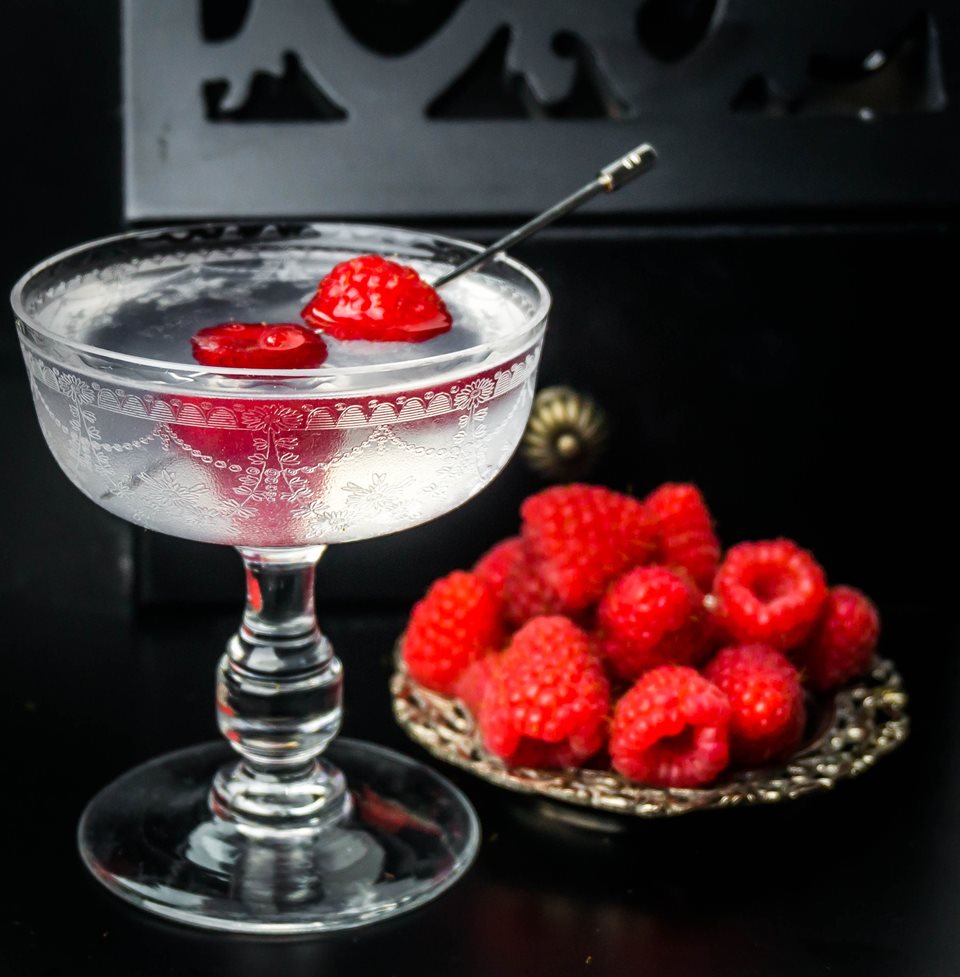 Rudolphs Tini
Ingredients:
50 ml vodka
25 ml cherry brandy
Juice of 1 lime
Sugar syrup to taste
Raspberries for garnish
Rosemary for garnish
Sugar for rim
Method:
Rim a martini glass with sugar. Fill your cocktail shaker halfway with ice and pour in the ingredients. Shake until chilled and strain the mixture into the glass. Garnish with two raspberries and sprig of rosemary.
All I want for Christmas is you Martini
Ingredients:
50ml gin
20ml amaretto
15ml freshly squeezed lemon juice
1, or 2 dash orange bitters
10ml sugar syrup (optional)
Method:
Shake all the ingredients with ice and strain into a chilled martini or coupe glass. Garnish with an orange zest twist and serve!