What is sheltered accommodation?
In 2015, a government survey announced that over 40,000 households were living in sheltered accommodation. We expect that figure to be much higher today, as according to the House of Commons Library, the number of people aged 65 and over increased by 23% from 2009 to 2019, totalling 12.3 million, whereas the UK population at large, only increased by 7%. According to the Centre for Ageing Better, in ten years' time, the number of over 65s is expected to increase to 13 million.
Below we've explained more about this housing option, if you need more information, please get in touch, and we'll be able to offer specialised advice.
To get our newsletter with the latest retirement property updates, you can also sign up here.
Sometimes it's good to know you have support: sheltered accommodation explained.
With so many accommodation options available, it can be difficult to decide which is best for you. If you find yourself thinking "what is sheltered accommodation?" or "what is retirement housing?" you're not alone, and we can help you.
What is sheltered accommodation?
With sheltered accommodation – or 'sheltered housing' as it's also known – you usually get a self-contained property, as well as just the right amount of extra help to let you live comfortably and keep doing the things you love. This way, you maintain your independence have access to help, should you need it.
In sheltered accommodation, you also often have:
The opportunity to buy or rent the property you're living in and access to communal facilities.
A manager (who either lives on or off-site).
They give advice to residents, ensure communal areas are clean and will arrange maintenance and repairs.
There's also usually a 24-hour emergency call system in case you need urgent help.
What is sheltered accommodation like in the UK?
As mentioned above, there are nearly half a million older households within sheltered accommodation. However, not all UK sheltered accommodation is the same; the property types can range from individual rooms in larger housing schemes, through to self-contained flats, bungalows and complexes.
These homes can be rented from local councils, private landlords and in some cases through charities and housing associations. Residents can have the option to purchase their sheltered accommodation, but this is typically from private developers and there will be a management group looking after the complex.
The UK's sheltered accommodation stock is also typically newer, with government estimates claiming that 50% of sheltered housing residents 'lived in homes built after 1980'. This itself is energy efficient, and when you add in the benefits of downsizing to a modern apartment from a larger family home, as many people do with our properties, you can easily begin to imagine the cost savings. For more information on how we can help you save money and cut the cost of living, whilst not compromising on quality, read our cost of living guide.
Why do people choose sheltered accommodation?
There are a number of reasons why many retirees prefer sheltered accommodation. To summarise, these typically are:
It can allow residents to live independently but have support if needed.
There's added reassurance from emergency call systems.
Shared living spaces can allow residents to make friends.
There's less maintenance on a modern property.
What is retirement housing?
Usually a broad-reaching term, retirement housing includes a number of housing options, including sheltered housing and our retirement communities. A form of specialist housing for older people, retirement housing allows residents to live independently, but assures they have support close by.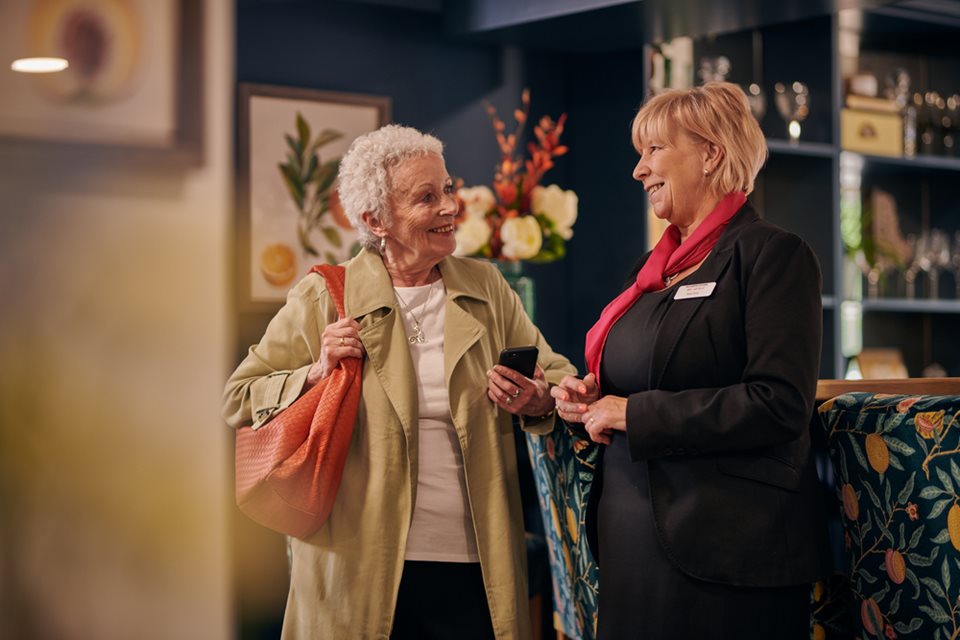 How does McCarthy Stone differ from sheltered accommodation?
Unlike sheltered housing, our retirement communities offer a choice of facilities to suit your individual needs. Whilst Retirement Living properties benefit from an on-site manager and communal areas, those who opt for Retirement Plus have the additional option of bespoke domestic and care packages. This flexibility is one of the key benefits to choosing McCarthy Stone over a typical sheltered accommodation option.
Our properties are also intuitively designed, well presented, and offer homeowners an element of luxury in their retirement. Another reason why people choose our retirement properties, is due to the presence of our friendly house managers, who help to maintain the communal areas, deliver a number of services and foster a sense of community amongst our homeowners. From housekeeping to health and safety, our house managers do it all – they're the unsung heroes of our developments. Find out more about our house managers.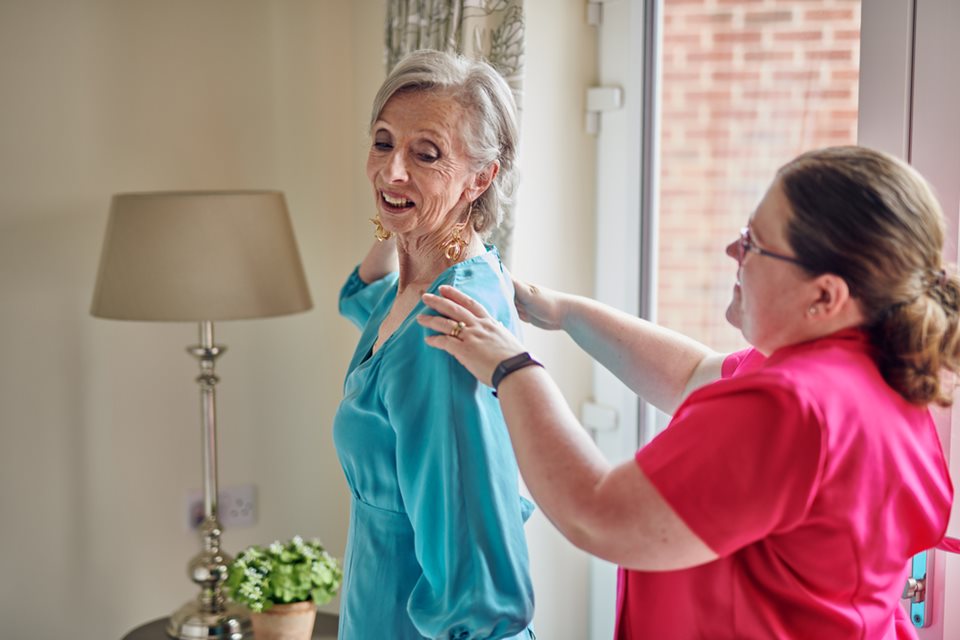 As mentioned above, a key difference between our retirement communities and sheltered accommodation is that we offer you a choice of facilities to suit your needs. Whether you're an over 60 looking for privacy and independence with shared social facilities or someone over 70 who wants access to extra support when you need it, we have a development to suit you.
We offer different types of retirement community: Retirement Living and Retirement Living PLUS. These retirement communities are similar in some ways to sheltered housing complexes, and each one is designed to make your life easier. We'll take care of the tiresome chores like keeping the garden tidy and cleaning the windows, and there'll be a friendly face nearby if you ever need some extra help.
Below you can learn a little more about each of these options, but if you'd like to browse our developments now, take a look at what retirement properties we currently have to buy, rent and part buy part rent in desirable locations across the country. We also offer shared ownership retirement properties.
Retirement Living: all the independence, none of the worry
If you want the freedom of being a homeowner, but you'd also like your day-to-day living made a little easier, a Retirement Living apartment can give you:
A dedicated House Manager in every development, to organise events, offer support and keep everything running smoothly.
A property that's been designed with you in mind: fittings and appliances at convenient heights, walk-in wardrobes, a secure door entry system and a 24-hour emergency call system.
Access to a communal lounge and large attractive gardens for socialising outdoors
A guest suite for your visiting friends and family.
If you think a Retirement Living apartment sounds like the right way to start your next adventure, have a look at some of our high-quality retirement properties for sale across the UK.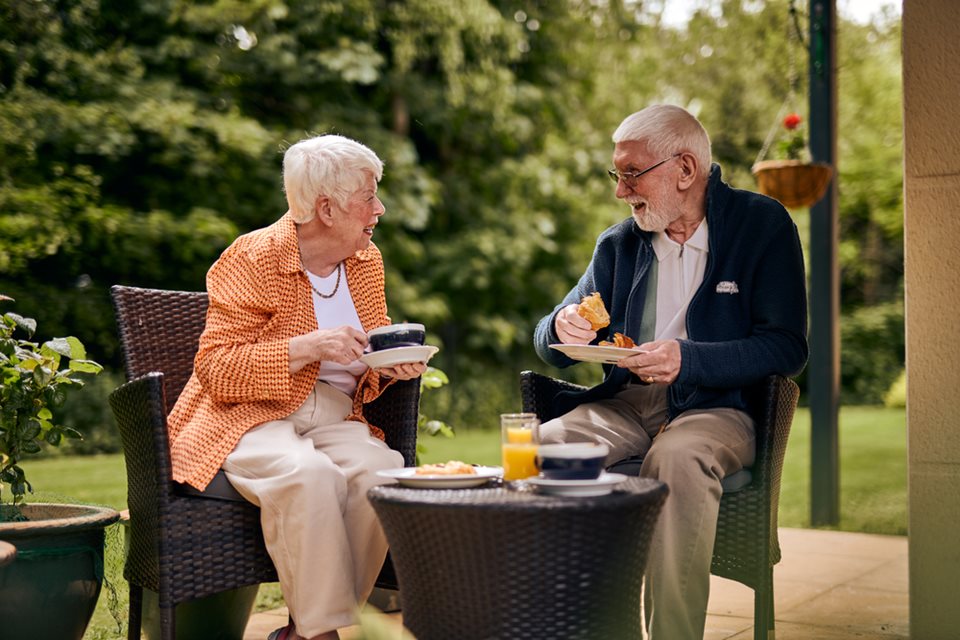 Retirement Living PLUS: reassurance and peace of mind
Everyone needs a little bit of help from time to time. But that doesn't mean you have to give up your independent lifestyle. A Retirement Living PLUS apartment comes with all the benefits of a Retirement Living apartment, but it can also give you:
An Estate Management Team that's on-site 24 hours a day, 365 days a year in case you need any help or support.
One hour of help around the home each week as standard, which means you'll have more time for the things you really enjoy.
A flexible level of personal care. If your needs change over time, then so does your support – you only pay for what you need, when you need it.
A table service restaurant that's open every day. If you don't always feel like cooking lunch, you won't have to, and it's perfect for when friends and family come to visit.
If it sounds like a Retirement Living PLUS apartment could be the right choice for you, start your search for a brand-new retirement property today.
Get in touch to find out more
If there's still more information you need on the types of accommodation we provide and the similarities and differences between McCarthy Stone's offerings and sheltered accommodation, you can call us on 0800 201 4811, or contact us here.
*The government survey stated that: '… 'older' households referred to throughout the report consist of households where the oldest person was aged 55 or over. Where possible, these older households have been broken down into four older household groups: 55-64 years, 65-74 years, 75-84 years and 85 years or over.'