Retirement housing guide: which property type is right for you?
In the UK we have a wide choice of different retirement housing options that can suit an equally wide variety of living needs. However, knowing exactly which type of property would be the best fit for your circumstances isn't always easy.
We've put together this useful guide, which explains more about retirement housing and specifically the different types of homes we provide, as well as further information on our ownership options.
If you're approaching your retirement, or if you're already retired and are looking for a new property that better suits your lifestyle, our guide will help to help inform your decision making.
Retirement housing property types and their benefits
We're proud to have retirement housing available in some of the most sought-after locations in the country, where you can find a choice of properties such as retirement bungalows and retirement apartments.
These are two of the most popular types of retirement housing, but when combined with our choice of retirement living options, you get the flexibility and range of services and amenities which sets McCarthy Stone properties apart. You can benefit from the safety and security of your new home, with a friendly on-site manager to keep things running smoothly.
However, if we take a closer look at our retirement bungalows and apartments in isolation, you'll see how each property type offers its own unique benefits.
Retirement bungalows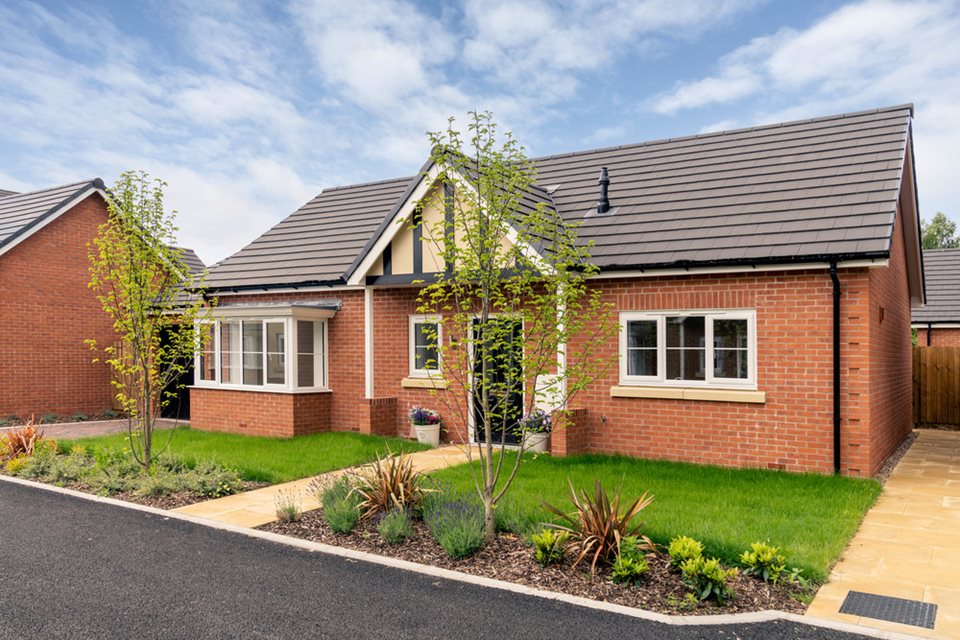 Our retirement bungalows are intuitively designed to maximise space and improve the quality of living for their owners. Beyond this, their single-story layouts are ideal if you have mobility issues as they can make your day-to-day living more manageable.
Fewer rooms mean that as a retirement bungalow owner you'll have less maintenance to worry about. Plus, if you're looking to move from a larger property, downsizing to a retirement bungalow can save money on running costs and bills to give you more money to enjoy your retirement to the fullest.
Retirement apartments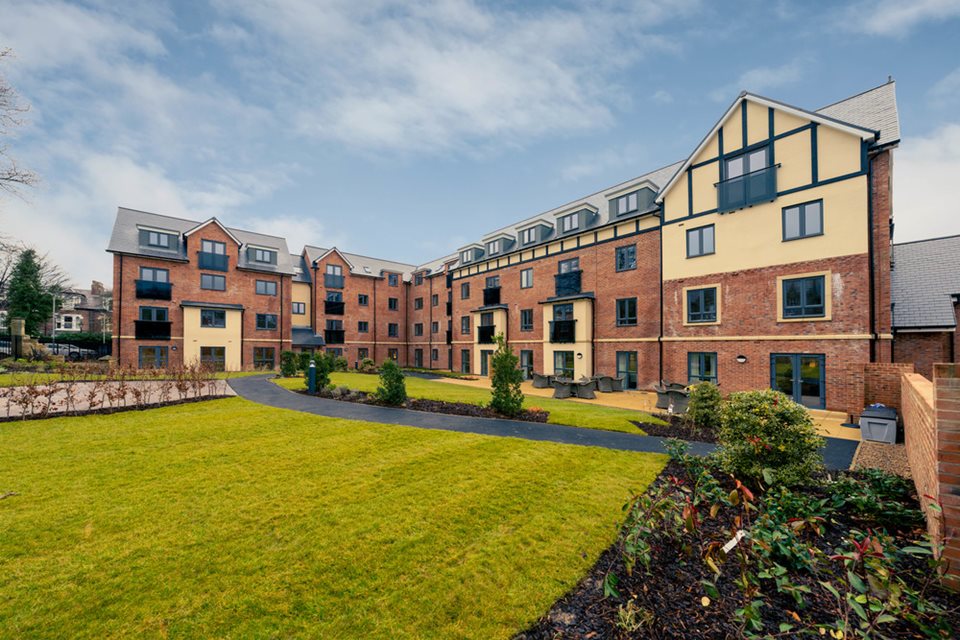 Retirees also favour apartments for a number of reasons, this includes the fact they can be easier to maintain, more affordable in terms of utilities and more compact and accessible.
On top of this, McCarthy Stone's retirement apartments offer spacious interiors with additional options for outdoor patios and balconies. Many also have communal areas and gardens, for more opportunities to enjoy time outdoors. This is then boosted even more by the extras that come with our age-exclusive development types, Retirement Living and Retirement Living PLUS.
Unlike a typical, privately owned apartment, these options can give you access to domestic and personal assistance, laundry services and other day-to-day support that can bring additional peace of mind.
Retirement housing ownership types and their benefits
Deciding what type of retirement housing you want to live in is just the first step, the next aspect to consider is your ownership. Do you want to purchase your property or pursue other options? Again, there are specific benefits with each choice that we've explained here.
Buying your retirement housing
When you purchase your retirement property, you have the financial security which comes with ownership. Additionally, if you downsize from a larger property, any savings made in the process can be put into enjoying your retirement.
If you purchase from a McCarthy Stone development, we can also help you get moved in with our Smooth Move service, plus if you have a property to sell, we can assist you with our Part Exchange service. Find out more information about this and our retirement property buying and property reserving process.
Browse our retirement properties for sale at your leisure.
Renting your retirement housing
At McCarthy Stone, we have a wide range of retirement properties to rent, and our tenants say one of the biggest advantages is the flexibility it provides both financially and with the moving in process.
Another perk that comes with renting is that all your expenses – including your rent – can be handled in one easy-to-manage monthly payment.
Take a look at our retirement rentals to learn more.
Shared Ownership retirement housing
With Shared Ownership, you will buy part of your retirement property and pay rent on the rest. This government-approved scheme is run at McCarthy Stone developments with Homes England.
Some of the benefits to this scheme are that it allows you to secure your retirement housing in a more affordable way. You get access to your McCarthy Stone property right now, whilst having the option to buy a bigger percentage of the property in the future. If you were to pay the full 75%, you also then don't have to pay rent on the outstanding 25%.
Learn more about Shared Ownership on McCarthy Stone retirement housing.
Find out more
If you're still unsure about which retirement housing option is for you, then contact the McCarthy Stone team by calling 0800 201 4811 and we can tell you everything you need to know.