Expat experience: a place in the sun and back again
With more and more British expats returning to the UK, we spoke to Lesley Jones, who with her husband Paul, moved into a McCarthy Stone retirement apartment after 18 years as expats in Cyprus.
An expat paradise
Lesley and Paul could be said to be experts in planning ahead. Lesley was the Training Director for a large life assurance company and Paul a Retirement Counsellor specialising in helping Senior Management to prepare financially for retirement. When Paul turned 60 in 2000, they started to think about their own futures. Paul cut his working week to free up time for golf, but in the UK, rain often stopped play. Meanwhile, Lesley had found herself dreaming about warmer climes, inspired by the TV series, A Place in the Sun.
After a lot of research and a visit to friends in Cyprus, Lesley said to Paul 'we can do this!' 'He thought I was mad at first,' she says. 'We have lots of family, siblings, children, grandchildren in the UK, but although we saw them regularly it was actually for short periods of time'. Lesley realised that if they moved abroad, people could stay for a week or two and they could spend more quality time together.
So she put together a list – they're a family of list makers – Lesley jokes that her sister has a list of lists! - of property must haves. 'In bold and underlined was an uninterrupted view of the Med'. When they found the perfect plot of land, with 'Jetliner views' of Paphos and 180 degree views of the sea, Lesley couldn't believe they could afford it. But they could and had a beautiful three storey home built to her exact requirements. They'd sold their Hatch Warren house and moved into their amazing new home in September 2001. For many years, life as an expat was perfect.
'It was fabulous, we played lots of golf, swam, friends and family came to stay and I had plenty time for photography.'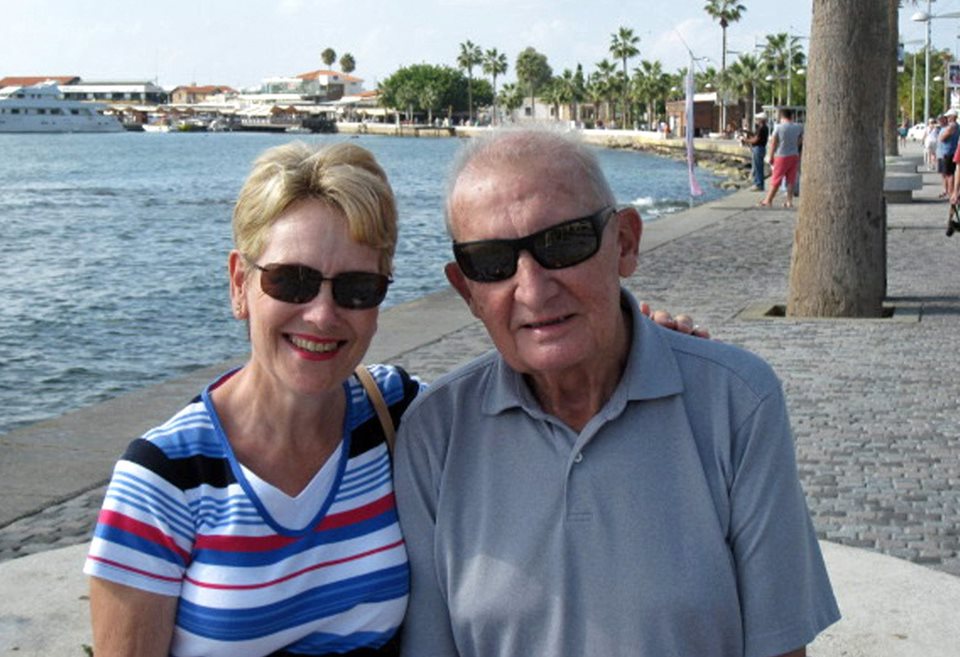 Time to return to the UK
But by 2015, as is the case for many expats, things started to shift. The climate was changing for one thing and the summers that had once ended 'like clockwork' on the 15th August, became longer, hotter and unbearably humid. They found themselves longing for British Summers. Paul started talking about downsizing and, as he approached 80, was finding the steep, mountainous Cypriot golf course more of a challenge. Ever practical Lesley, who had also started worrying about the impact on their family if they became seriously ill (or worse) abroad, began the tricky but cathartic task of paring down their possessions. Lesley says 'It was time to find a more manageable home in the UK… and once a decision's made, I'm off, I don't look back.'
Once again, Lesley wrote a list of must haves – and the first task was working out where to move to. They methodically mapped out the areas where family lived and aimed for the middle of one of those areas. It was then a matter of finding the perfect location with easily accessible amenities: shops, doctors' surgeries etc. 'I wanted an English Market town, well established with history and old buildings.' Lesley adds. Hitchin or Hertford were ideal. Now they had to find a property.
Finding the perfect retirement apartment
Having had the responsibility of a large house and grounds in Cyprus they didn't want to look after gardens, fences, paths or a garage, …they'd done all that, so they searched for an apartment online. 'Not one met the criteria such as a second toilet, important as you get older! Or they had a washing machine in the kitchen – which in a smaller space, often open plan in newer properties was a real 'deal breaker' she says.
But when they found Isabella House online it looked perfect. 'The glorious photos really brought it to life and I started to get excited.' The only problem was that there was just one first-floor two-bedroom apartment left. Lesley says, 'I asked my sister and my brother in law to go and have a look– telling them to phone me if they thought I should jump on a plane. The call came. They said, 'get on a plane!' so I did - the next day.'
'I loved it. Everything. The bathrooms are beautiful. The bedrooms are spacious…and a walk in wardrobe, wow!' After a second viewing and a stroll around Hertford, Lesley knew it was the one. 'Definitely, definitely, definitely! It not only met all my 13 'must haves' - my new home offers me another 25 other 'must haves' that I didn't even know were important when I started writing my list!'
Lesley and Paul were in the fortunate position of – just about and with some generous help from Paul's son - being able to buy the apartment before selling their property in Cyprus, making the complicated and stressful move from abroad much smoother. They were also lucky in finding the perfect buyers for their Cypriot home fairly quickly. "It was meant to be." But being an expat returning to the UK is never easy.
"When you combine a house move and a country move, it is stressful, you have to change everything, your driving licence, bank, insurances, doctor, dentist, e-mail, everything. Your life. Then there's all the planning, all the furniture, deciding what to sell, leave or giveaway. It's a huge amount of organisation."
Help from superstar House Manager, June
They completed on Isabella House in May 2019 and finally moved in February 2020. In the months in between her family had helped - and June Lee, the House Manager, proved invaluable. 'June facilitated everything we needed to do before we got here. She offered to be there out of hours even on a Sunday, I didn't ask her to do that of course, but she always goes the extra yard…The team here are very giving.'
She would take deliveries, take measurements and let in people in to, for example, build a cupboard, measure for a bookcase (Lesley measured her books so she knew exactly how many they could keep,) or hang the TV on the wall.
A good move
'I've no regrets. It is so well designed, the build quality is excellent and the attention to detail is spot on, with carefully chosen modern/classic décor. The blind and curtains are jolly good quality, with gentle colours and elegant fabrics. And the light fittings are contemporary chandeliers in the living and bedrooms, with subtle under cupboard lighting and kick board lighting in the kitchen. It's all really good quality. You really can't fault it.'
"The development is so light and bright; it has a younger feel. The coffee lounge is lovely and the garden is terrific, there is lots of laughter. Laughter really makes a difference and there are much more opportunities to laugh here, even with restrictions, we can have a chat with the house manager, or see homeowners out on walks.
"I love being in a retirement community, expats are mostly retired so I was used to it, but this is a lovely community of amazingly busy people, there when you want company, but with separation and privacy when you need it. It's as much or as little as we want. It's the perfect place to live."
Future plans
Lesley adds, "When restrictions lift, I'm looking forward to joining a choir and going back to an old sport - badminton or perhaps table tennis, to have a laugh. And to days out with my camera taking pictures of all the beautiful surroundings and the history on my doorstep."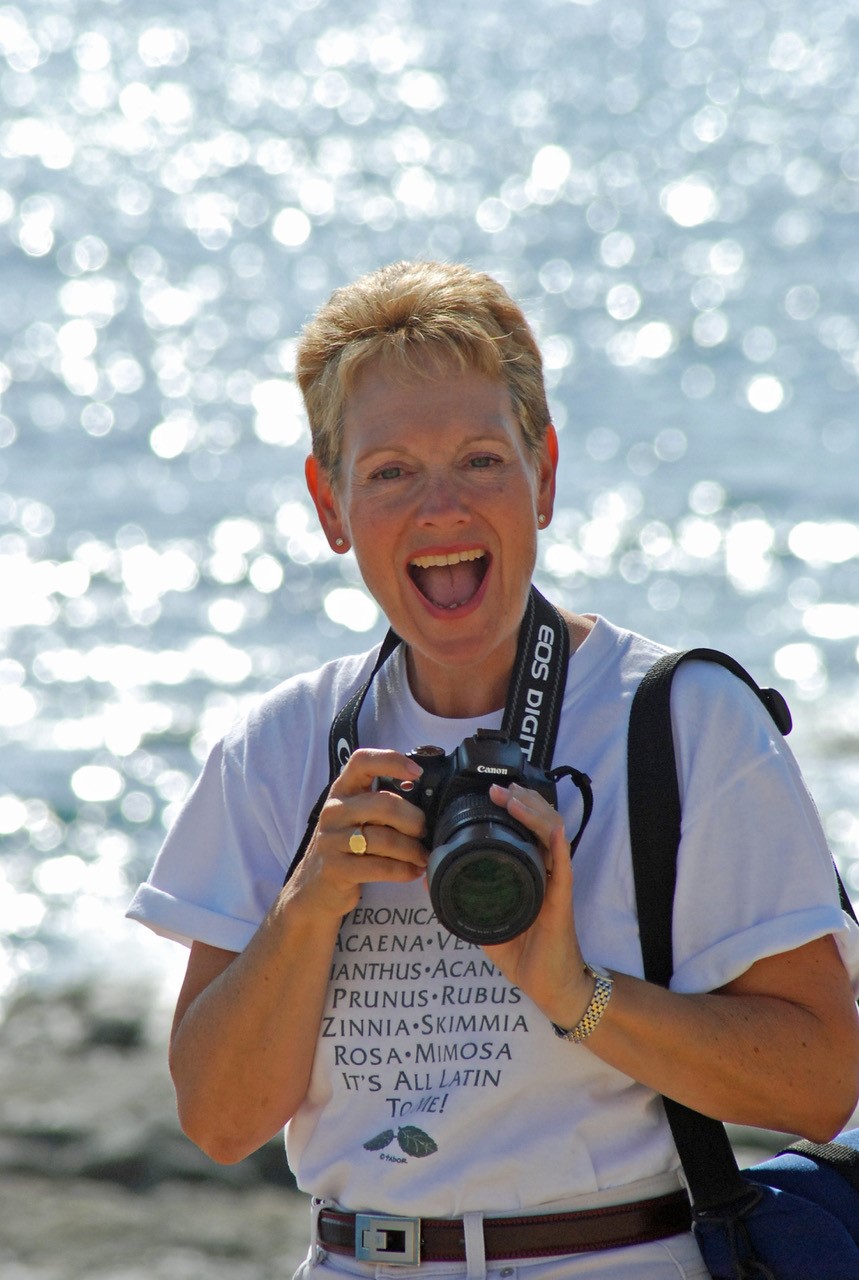 Lesley's advice for expats on returning home
"You know how time passes faster and faster as we get older - 10 years will pass in the blink of an eye - so don't buy your next home for now - buy it thinking 'will I still want to be here in 10 or even 20 years' time?' Ask yourself 'will I still be able to drive - how far am I from necessities?' 'will I still be able to climb stairs?', 'manage a garden?' and 'might I need help?' 'or be lonely if I find myself alone?' And then take a look at independent living in a McCarthy Stone property. Future Proof your life."
Are you an expat looking to return to the UK?
You can browse through all McCarthy Stone retirement properties to rent or for sale here. Or give our friendly team a call on 0800 201 4811 – they'll be able to help with any questions you might have.