Five homemade Christmas gift ideas 2021
Show someone you really care with thoughtful, creative, handmade Christmas gifts - from soap, coasters and candles, to knitted blankets - that don't cost the earth.
How to make homemade Christmas gifts
Homemade Christmas gifts are budget-friendly, often more environmentally-friendly, but best of all the effort you put into producing the perfect gift shows much more thought than a boring pair of shop-brought socks.
Here's a few ideas for gifts that are simple to make, but a joy to receive.
Marigold, Honey and Oatmeal Soap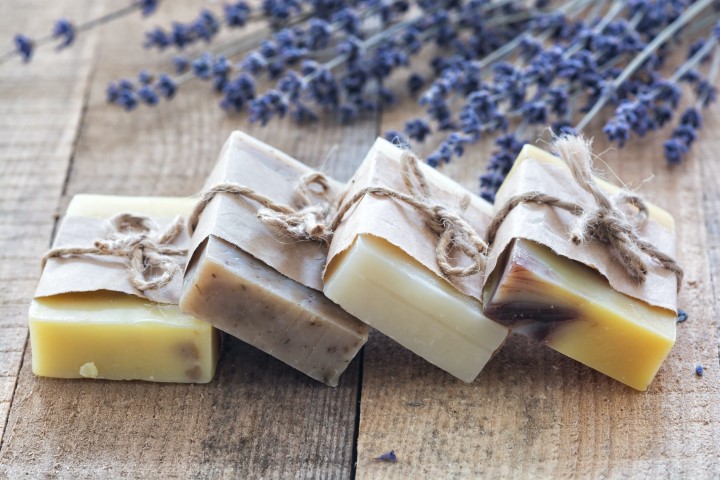 Soap making is a satisfying and enjoyable hobby and you can create beautiful, soothing and eco-friendly gifts for all the family - including fun shapes for children. Once you've mastered this recipe there are so many more you can try.
You will Need:
18oz melt-and-mould white soap
3 tablespoons honey
5 tablespoons dried marigold petals
4 tablespoons coarse oatmeal
10 drops bergamot, neroli, or mandarin essential oil
1 tablespoon sweet almond or peanut oil
Soap moulds, muffin pans, or small tart pans
Step 1: Grate the soap with the coarse side of a box grater and place it in a heatproof bowl large enough to fit over one of your pans. Alternatively, you can use a bain-marie . Add the honey to the soap. Place the bowl over a pan of barely simmering water—the water should not touch the bottom of the bowl—and melt the soap with the honey, stirring from time to time, until it's liquid and well blended.
Step 2: Remove the bowl from the heat. Stir in the marigold petals, oatmeal, and essential oils and mix thoroughly. Lightly but thoroughly grease the moulds with a little of the sweet almond or peanut oil. Pour the liquid soap into a measuring cup and then pour it into the moulds. Rap the moulds gently on the work surface to eliminate air bubbles (this isn't necessary if you are using silicone moulds) and leave to set for at least 4 hours.
Step 3: If you're using silicone moulds, simply press the soaps out. If using metal moulds, use a small, sharp knife to help ease them out. Leave in a cool, dry place for 3–4 weeks to "cure" or harden. Makes 10 x 2oz soaps.
Packaging
New or vintage muffin and tart pans are an interesting shape and make great soap moulds. You can simply unmould the soap and pack them in a pretty box or give them in the pans.
Idea taken from Mother Earth Living
Arm Knitted Blanket
Try your hand (or arm!) at making this fun and cosy blanket, perfect for a grandchild to throw over the bed or to cuddle under watching their favourite movies in the New Year!
Homemade Chocolate Truffles with Extra Christmas Cheer!
Make these easy creamy and silky chocolate truffles are the perfect homemade gift to wow family and friends this year! They are super easy to make and will impress any chocolate lover!
DIY Agate Coasters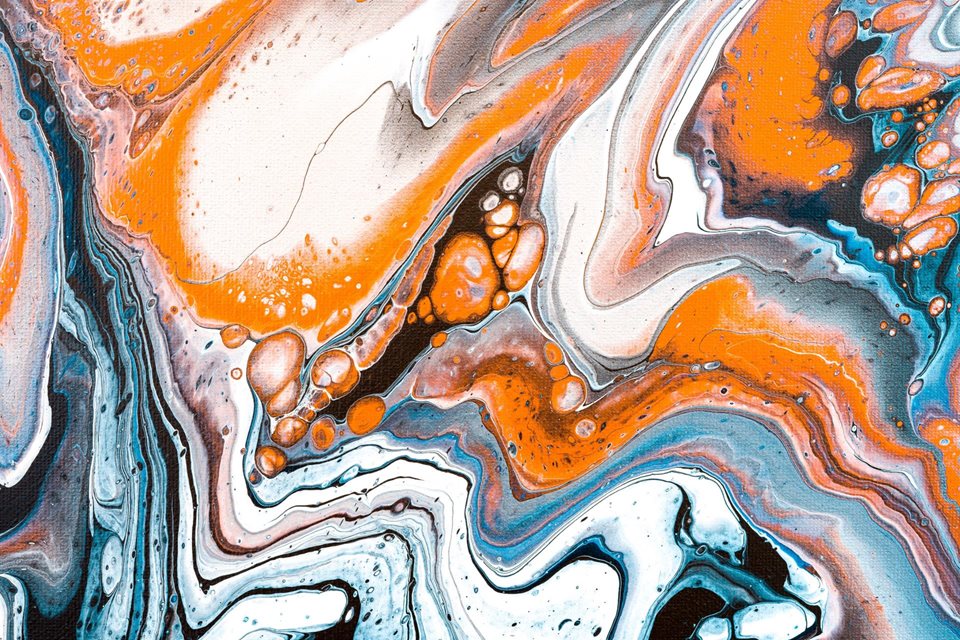 For the stylish members of the family, have a go at making these agate style coasters. Agate has always been a style staple but the real stone, nooks gorgeous, but comes with a cost. These homemade agate coasters look just as good as the genuine ones!
You Will Need:
Polymer clay
Acrylic paint of your colour choice
Gloss glaze
Classic gold liquid leaf
Clear bumpers
Paintbrushes
Rolling pin
Step 1:
Preheat the oven to 130ºC. While the oven heats, roll out the clay. Make a natural shape so no need to make a perfect circle. Roll them to be about ¼ inch thick and big enough to put your favourite mugs on, roughly 3 ¼ to 4 inches in diameter.
Step 2: Place the clay on a parchment paper-lined pan and bake for 15 minutes. Remove from oven. Allow to cool.
Step 3: Now for the fun part – paint! These are supposed to mimic natural stones, you can be careless with your designs. You can mix the colours up, add water here and there, to help the paint behave more fluidly. Allow the paint to dry.
Step 4: To add shine to the coasters, brush on a couple of coats of gloss glaze. Allow to dry.
Step 5: With a small paintbrush, paint the gold liquid leaf along the edges. The agate coasters just come to life! Such a small detail, but it makes all the difference
Step 6: Attach adhesive-backed bumpers to the underside of the coasters and you're done!
Method from Jen Woodhouse
Peppermint Candles
Make these oh so simple soy peppermint candles, perfect for cosy nights in this festive season.
What You Will Need:
Soy candle wax
Peppermint essential oil
Mason jar - or tea light cups or any suitable containers
Candle wick
Step 1: Glue candlewick in the centre of your container
Step 2: Melt soy candle flakes over a bain-marie or in microwave according to package directions.
Step 3: Once the wax is melted stir in the peppermint oil (about 15-20 drops). Pour into mason jar or tea lights. Use a pencil to wrap the candlewick and hold in place while the candle wax hardens. Leave candle to harden for several hours or overnight. Trim candlewick before lighting.
Step 4: Decorate as you wish, with little holly leaves, red and white string or create faux snow with Epsom salts and glitter.
Gift idea from a Pumpkin & a Princess