Pumpkin, Chilli, Spinach & Feta Parcels recipe
Ingredients
Makes 8 portions
50g butter
1 tbsp Olive Oil
1 finely sliced red onions
2 chopped garlic cloves
0.5 red chilli - finely chopped
600g pumpkin or butternut squash
5 sage leaves
250g baby leaf spinach
500g puff pastry
200g small diced feta cheese
Juice 1/4 lemon
Salt and black pepper

Method
Melt butter and the olive oil and fry the onion.
Add the garlic, chilli, pumpkin, sage and a splash of veg stock or water.
Cook gently for about 10 minutes until the pumpkin is cooked.
Stir through the baby leaf spinach and set aside.
Add the feta and the lemon juice. Season to taste.
Roll out the puff pastry and cut into squares, about 12cm.
Place the filling in the middle and bring the corners to the middle and seal.
Brush with egg wash and bake until golden

Recipe from Chris Ince, Chef Director at Atalian Servest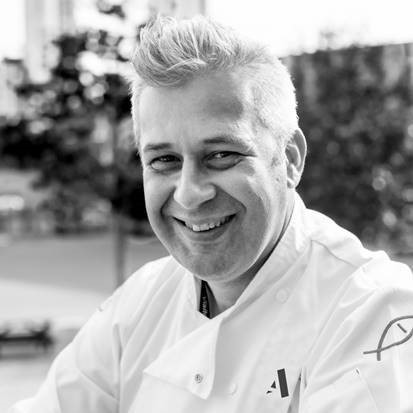 Chris been working in catering for over 24 years and spent many years alongside Michelin starred chefs. He's a multi-medal winner in annual Salon Culinaire events and winner of 'Best in class' at the 'Master seafood chefs of Great Britain' competition in Hotelympia. He says, 'Pride and authenticity are key to the making of a good chef.
Did you know we do food?
Atalian Servest are one of our brilliant catering partners and manage bistros at some of our Retirement Living PLUS developments.
Find more recipes and seasonal content below...
Recipes
Enjoy the health benefits of homemade sauerkraut with Dr. Caroline Gilmartin's simple how to guide.
Like this article? Subscribe to receive our weekly newsletter!