The Christmas Wine list. Part three: The grand finale.

Fantastic wine, port and sherry to perfectly round off a festive feast. Great with Christmas pud and cheese. Yum.
Best for strong cheeses
Hand-picked grapes are dried for at least 3 months and this Amarone is aged in large oak barrels for 24 months and in bottle for 12 months before release. It's rich and intense, with flavours of black cherry and vanilla and it's perfect with strong cheeses and wintry casseroles. A GOLD medal winner too!
Price: £16
Best Christmas Port
With aromas of toasted nuts and complex flavours of dried fruits and toffee, it's a delight to linger over at the end of any Christmas feast or to savour on a cold dark evening. Try it straight from the fridge with a full flavoured cheddar or a Christmas pud. It's a double Silver award winner this year as well!
Price: £11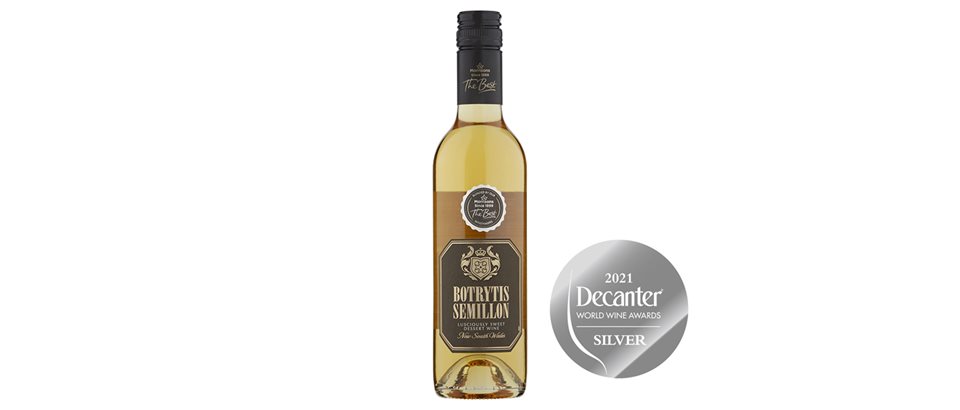 Best with pud
The Best Botrytis Semillon is an unctuous Australian dessert wine made in the same way as Sauternes, with honey, lemon and candied apricot flavours.
Delicious with Christmas pudding or Christmas Cake.
Price: £6
Our wines were chosen by Mark Jarman, Senior Buying Manager - Wine Sourcing, Morrisons
Morrisons work with the world's finest wine producers to create their own unique Morrisons The Best range "Blended by our winemakers". Mark has spent over half his life creating and sourcing wines and working with winemakers all over the world.
"I've had the privilege to visit hundreds of vineyards and work with remarkable people. It's the amazing diversity of wine and the thrill of constantly finding something new that motivates me. There's nothing more exciting and enjoyable than helping people discover wine and find styles they love."