The Unexpected Benefits of Renting in Retirement
Did you know most McCarthy Stone developments now offer retirement properties to rent? And renting with us comes with some unexpected benefits – read more to discover if it's the right option for you.
The main attraction of retirement rentals for most people is the flexibility and freedom they offer. Without the ties and responsibilities of owning your own home, you can change location with ease to be nearer to friends or family, or to try out a different lifestyle. Perhaps you've always dreamt of retiring to the countryside, the coast, or to a sleek city pad in the heart of the action? This could be your chance to give it a trial run.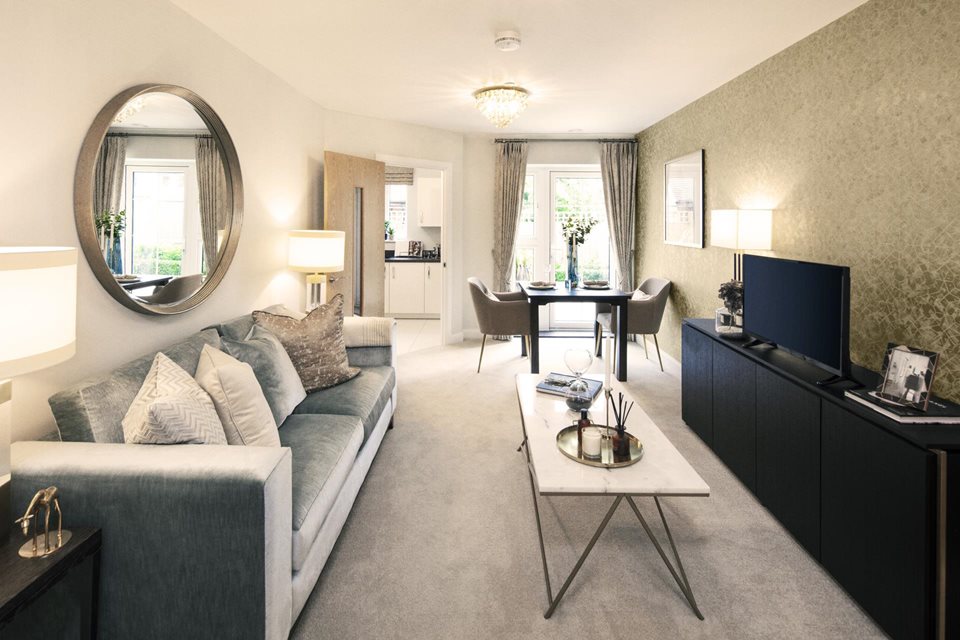 Freedom, flexibility AND security
Moving into a retirement rental can be quick and easy, without the worries of property chains or solicitors – and moving out is simple too. Leases on McCarthy Stone rental properties are for a minimum of a year, so you have the freedom to move after this point if you fancy trying out another retirement rental or perhaps jumping back into home ownership. But if you've fallen in love with your property and plan to stay, the good news is that with a McCarthy Stone Assured Tenancy your rental apartment is your home for as long as you wish.
"It was a terrific decision for us. Initially we took out a 12-month contract so we could decide for ourselves how we liked it, but after being here just a few short weeks we're really enjoying ourselves and the sense of freedom it has given us is fantastic." Robert Wragg, Milward Place, Redditch
Try something new
For some people the idea of downsizing from a family home into a retirement apartment can feel daunting – could renting offer the perfect opportunity to give it a try without making a final commitment?
Peace of mind
When you live in a McCarthy Stone rental retirement property, you truly embrace a lower maintenance and more carefree lifestyle. We'll take care of the upkeep of the property and gardens, so no more worries over broken boilers or blocked gutters, and you'll also benefit from the reassurance of our integrated security and fire alarm systems, 24 hour call out and onsite managers, should you have any concerns or questions.
"When you rent, if something goes wrong you just ring McCarthy Stone and they arrange for someone to come and fix the problem. In our previous home we were forever decorating and cleaning. Now the apartment is so low maintenance we barely have to lift a finger. It's warm, cosy and has a relaxed atmosphere which makes you feel right at home." Robert Wragg, Milward Place, Redditch
Boosting your income
Some people see renting in retirement as an opportunity to enjoy the equity they receive from selling a home. Renting can help free up money to travel, take up new hobbies or boost your retirement income.
Enjoy all the benefits
Renting a retirement home with us gives you access to our wonderful communities, including the friendly shared lounges and sociable gardens. You'll soon get to know your neighbours!
Tempted by renting? Take a look at our retirement homes to rent.
Search for your perfect property