Falling in love in later life at our retirement communities
The chance to forge new friendships is a big draw for many people who join our retirement communities. Our beautiful communal facilities are designed for mingling with neighbours and offer regular clubs, events and meet-ups to suit all interests. For some lucky people, this friendship turns into love. Meet two couples who unexpectedly found love in later life after moving into McCarthy Stone retirement housing.
Meet Ellen (85) , David (87) and budgie Kevin
Ellen, and her late husband were the first people to move into Catherine Court in Eastleigh, Hampshire, having purchased a sunny retirement property in 2012. An Eastleigh girl through and through, Ellen downsized to nurse her husband through Parkinson's. Sadly he passed away just 10 months after moving in. After that Ellen broadly kept herself to herself, enjoying the company of her beloved budgie, Kevin. She says: "It hadn't even crossed my mind that I could find love again – little did I know that six years later, David would walk into my life."

David moved into Catherine Court in 2019 after one of his sons suggested he should be closer following the death of his wife. It was while talking to the Consultant that he spotted Ellen. David quips: "Ellen was standing nearby chatting to someone else, and curiosity clearly got the better of her… Being friendly we exchanged hellos and I explained that I was thinking about moving in. She said that the apartment next to her was free, and jokingly asked if I snored as she didn't want to hear me through the walls which made us laugh."

As soon as David had unpacked, he decided there was no time to hang about – he plucked up the courage to knock on Ellen's door to ask her for a coffee. Ellen says: "I wasn't looking for love, but I think we knew from the minute we met that there was a spark – we just clicked."

Three months after their first date, David popped the question with a beautiful ring. Ellen moved into David's apartment a couple of years later and now rents her retirement apartment out. She says: "We've created such a happy home together – it's lovely little love nest!" They married in August 2022 and invited everyone in the retirement community to a fabulous party in the development to share the news.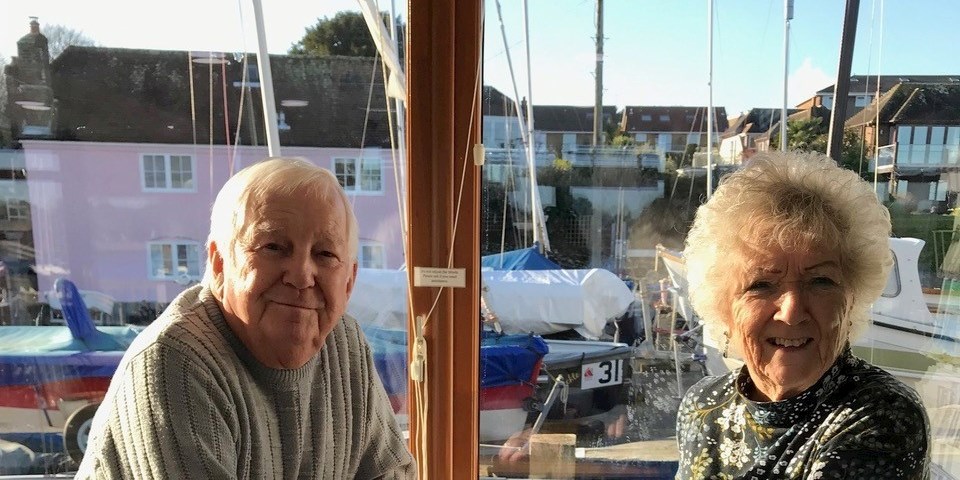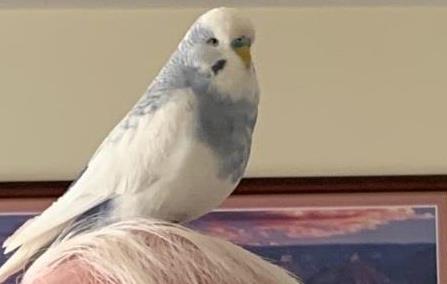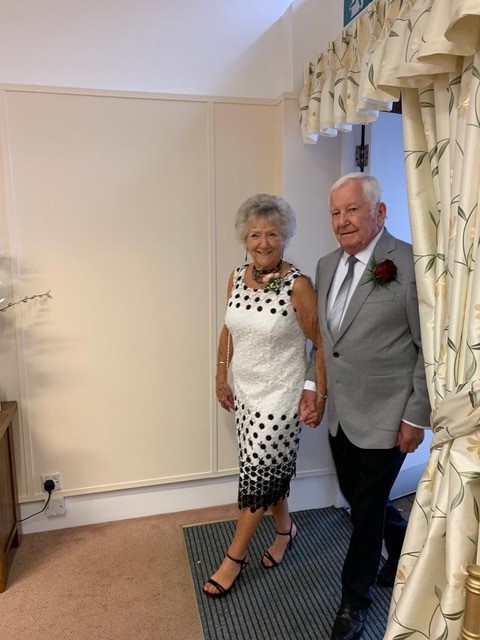 A happy retirement full of adventure
Bonding over their love of adventures, the pair are making the most of their lives together – travelling and enjoying low cost breaks in our hotel-style guest suites. They're planning a 12-day cruise through the Norwegian Fjords later this year too. Ellen says: "All we do is enjoy our lives together. We have both seen how life can be cut short, so it's incredibly important to live for the moment and our lifestyle at McCarthy Stone allows us to do just that."
David has also bonded with Kevin the budgie. At nine years old, Kevin enjoys sitting on David's head and saying, "kiss kiss" and "where's David?" while waddling behind the pair as they walk through their retirement apartment. Charming Kevin even won our 'best pet' competition.
Ellen happily says: "The best thing that happened to me was picking McCarthy Stone home to move to…If I could give one bit of advice to anyone in a similar situation to me, I'd say go for it – if you feel you like someone, enjoy it, have fun, and cherish every moment. While you have your health and nobody to answer to, it's like being a teenager all over again." Read inspirational retirement stories.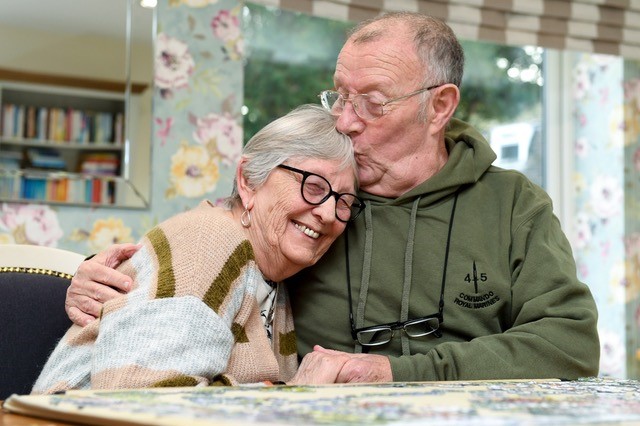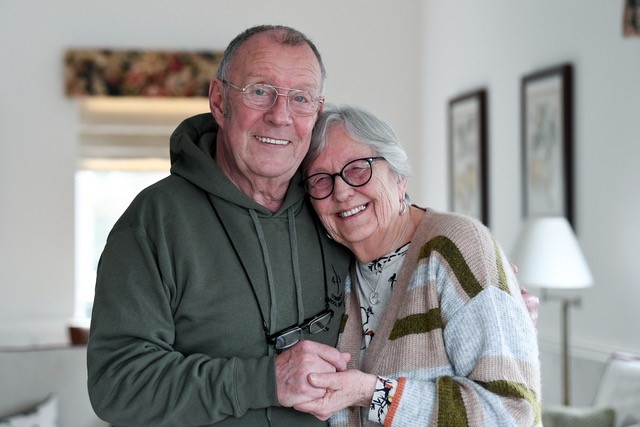 Meet Jan (76) and Alec (78)
Jan lost her husband four years ago and found herself living alone the couple's large bungalow in
Norfolk
. "I started to feel quite isolated", she says. "My husband used to drive me around and now I was having to get the train from place to place, however the area we lived in was fairly rural, so it was a long walk from the train station with no streetlamps. I knew then that I'd have to move to somewhere more suitable." On discovering McCarthy Stone's retirement living community, Elm Tree Court in Huntingdon,
Cambridgeshire
, she was impressed by its central location on the high street with a bus stop right outside.
It was here she met Alec. A former Royal Marine Commando, Alec lost his wife not long after he retired. He initially moved to Spain to "live the retirement dream" but suffered a stroke which left his sight severely impaired. Alec's son suggested he return home to be closer to him and Alec found a
retirement rental property
at Elm Tree Court.
"The option to rent a retirement apartment meant I could move quickly, and I wasted no time in getting involved in the community becoming a member of a local charity that supports people with disabilities", says Alec. "They were organising a boat trip to St Ives and when my son had to drop out I cheekily approached Jan and asked if she might like to go in his place."
They'd only previously exchanged pleasantries at the weekly coffee morning, but Alec decided to take a chance and luckily Jan said 'yes'!" I joked that I might fall overboard if she wasn't there to hold my hand", says Alec, "and true to my word, I didn't let go of her hand all day!" Jan recalls: "We bonded straight away, and I was won over by Alec's caring and gentle nature." After the trip the pair continued to meet up regularly and have enjoyed holidays together. "The rest as they say is history", says Jan. She continues: "A McCarthy Stone
low maintenance apartment
lets you go away in the knowledge that everything is safe and secure with 24-hour security and a gated entrance."
Jan's fondness for Alec can be seen in the affectionate nickname she has for him – "I call him my tea pot' because he absolutely loves a cup of tea and a chat", she giggles. Their advice to anyone looking to find love in later life? "Take a chance, it's not too late!"
Read advice on finding love in later life.
Fall in love with a McCarthy Stone retirement home
McCarthy Stone's stunning retirement housing offers you the perfect place to relax, enjoy life and meet new people. And with options in sought-after locations across the UK, from our new
retirement villages with bungalows,
to independent living in a luxurious
Retirement Living
apartment or the added reassurance of
Retirement Living PLUS
, you're bound to find the right property for your retirement dreams.
Find a retirement home for sale or rent near you.