Introducing our pet policy
Looking for pet friendly retirement properties? Pets are welcome with us.
At McCarthy Stone, we understand how important your pets are to you. That's why we're more than happy to welcome a well behaved pet to live with you in your new home. If you're looking for pet-friendly retirement properties and peace of mind, look no further and bring them along.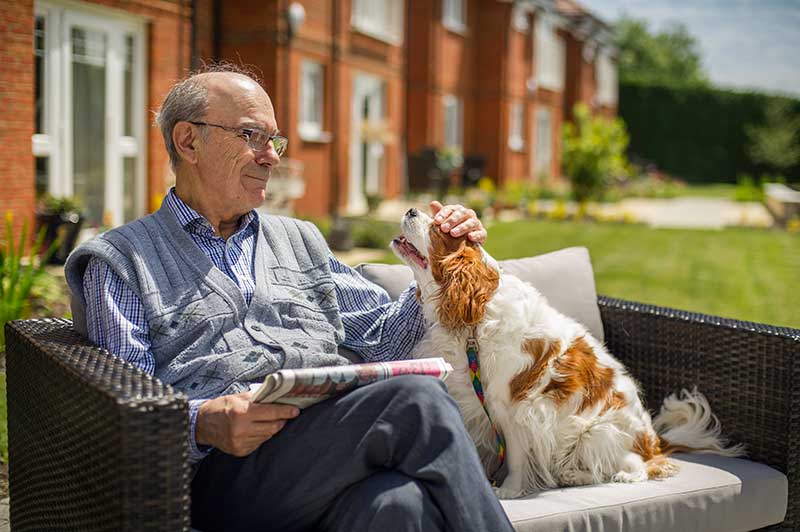 Say Hello To Man's Best Friend
McCarthy Stone's pet-friendly policy* is a clincher for some looking to move into a retirement development. See how it gives animals as much of a new lease of life as their owners.
"I just love it here, I've never looked back and Milo, my little dog, has settled in well too. My flat has outside space, and I potter in the garden most days so I'm always chatting to people about how great the development is."