Summer holiday activities guide - from our expert grandparents
We asked our wonderful homeowners and employees for their expert advice on things to do with children over the long summer school holidays - come rain or shine. Can these tips persuade your youngsters to put down their screens?
Top tips for balmy summer days
We've rounded up the best advice from grandparents on places to spend time with grandchildren on those long hot days of summer - and these are the five most popular choices
1. National Trust properties
If you haven't got membership, perhaps now's the time? Perfect for walks and picnics. For example, 'Barlaston Downs it is a beautiful wooded area with a stream running through the middle with plenty of space to run around.' Our experts also recommend exploring in the great outdoors, particularly woods for a nature walk.
2. The garden
While some of our experts like to keep it simple by playing rounders, skittles or swing ball in the garden or splashing in the paddling pool; others encourage their grandchildren to help out with the gardening and weeding. 'Grandchildren love to get their hands dirty and then when the work is done, we always finish off with watering, either with a can or hose pipe, either way they get wet and have fun,' says Wendy, Elm Tree Court, London. 'Let them grow something, potatoes, strawberries…' says Michelle, McCarthy Stone's Area Manager for the North West, who also suggests making a 'cress head' out of old socks/tights and 'watching the hair grow'.
3. The park
Free and fun – no wonder a trip to the park is so popular. 'I love seeing their faces on the swings and slides or just racing around, then finished off with an ice cream treat.' says Nickie, Haworth court, Chorley, while Rhona recommends rowing. 'They have so much fun and it brings back the memories of myself with my children,' adds Wendy.
Fairford in the Cotswolds is singled out by Nathalie, Bath Gate Place, for feeding swans, while feeding ducks is another popular suggestion. Or how about pond-dipping?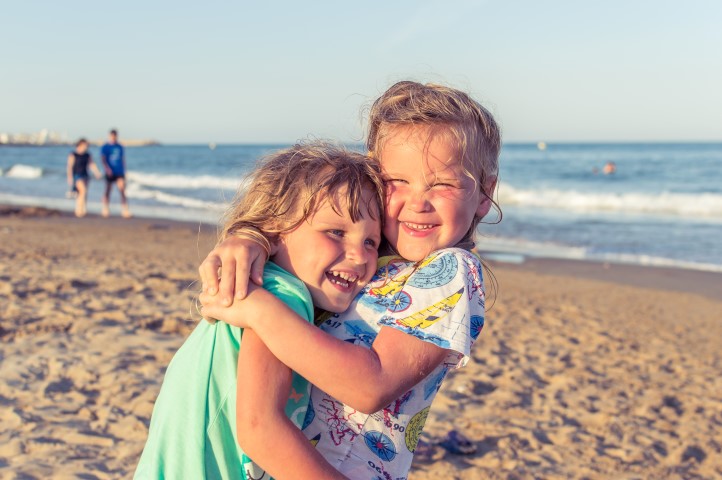 4. The beach
As Rhona from the Dairy,Tunbridge Wells puts it, 'All ages love being by the sea and eating ice cream'. 'Sandcastles, swimming, paddling, picnic, BBQ, so much to do!' says Derina, Caen Stone Court, Arundel, who also recommends
crabbing as a cheap and fun activity.
Nathalie says 'collecting shells', while Peter, Wilton Court, adds there's 'always many happy memories of holidays by the sea, eating fish and chips from newspaper and picnics on the beach - with sand in the sandwiches.'
Explore our coastal properties
5. Anywhere
We can't argue with 'anywhere that sparks an interest and gets them talking and thinking' from Michelle, and Jeanette of King's Place, London's answer of 'anywhere, just being with them means everything to me', is just perfect.
Top tips for wet weather activities
While it's great to get outdoors on sunny days, British summers don't always play ball. We asked for advice on what do on those days when it's grey, rainy or cold.
1. Watch a film
'We all enjoy this' says Wendy and plenty of others agree that snuggling up to watch a movie is the perfect antidote to a gloomy day. Don't forget the popcorn!
2. Read a book
From fairy tales to the Gruffalo, our experts believe you can't go far wrong with a good book. 'A book I have read as a child, with my children and with my niece and nephews is 'Mrs Frisby and the Rats of NIMH' [by Robert C. O'Brien] says Michelle, while Nathalie recommends 'The Queens Knickers [by Nicholas Allan], anything by Julia Donaldson for little ones and Michael Morpurgo for older ones.'

Or why not check out the award-winning Church Mice series from our very own children's book writer and illustrator, Graham Oakley?
3. Play board games
The perfect antidote to boredom. Our experts recommend:
• Snakes and ladders, 'always a favourite'
• Monopoly 'everyone can join in' says Jeanette
• Ludo
• Animal Bingo
• Buckaroo
• Frustration 'Very simple and easy to play and you don't have to worry if the grandchildren only have a short attention span,' says Wendy
• Brain Box games
•
'Shut the Box'
• Colour Brain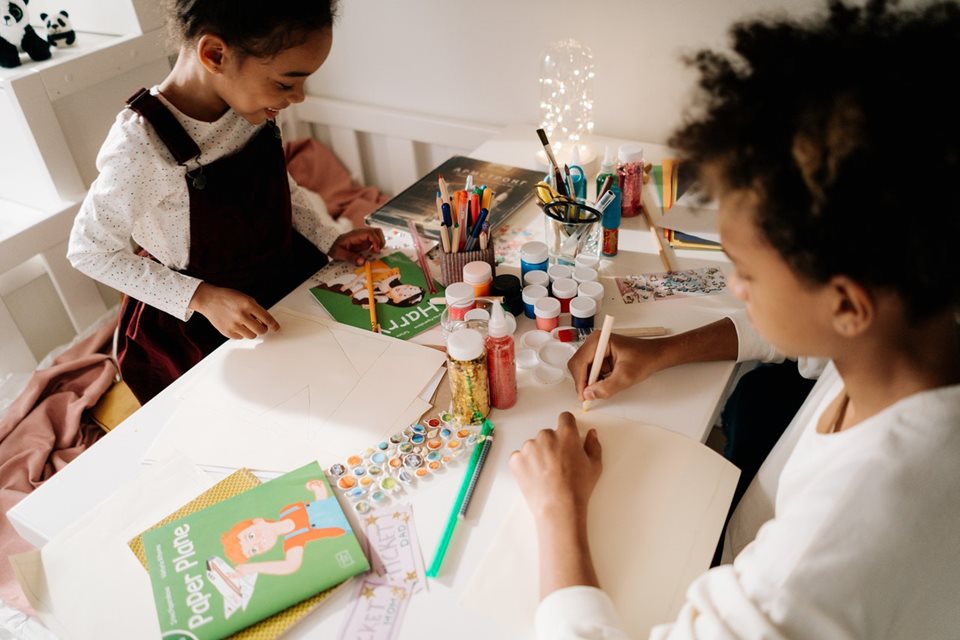 4. Arts and crafts
From 'making cards using lots of different mediums and imagination' to 'painting pebbles or pasta play with gloop (cornflower and water mixture)'- suggested by Nickie - arts and crafts were a very popular raining day activity, with almost endless options to entertain and teach new skills. As Wendy says, 'when there are no other distractions and you end up having the most relaxed and wonderful conversations.'
Suggestions include 'making and painting items from old cardboard boxes' and 'teaching them to sew' to magic painting, loom knitting, crochet, model-making and the lovely 'scrap booking of their life as they grow,' from Peter.
Finally, Michelle suggests fun with shower curtains! 'Cover an area with a large shower curtain and let them paint on it. This can also be done on sunny days, hang a shower curtain on a fence or on a washing line and let them paint.'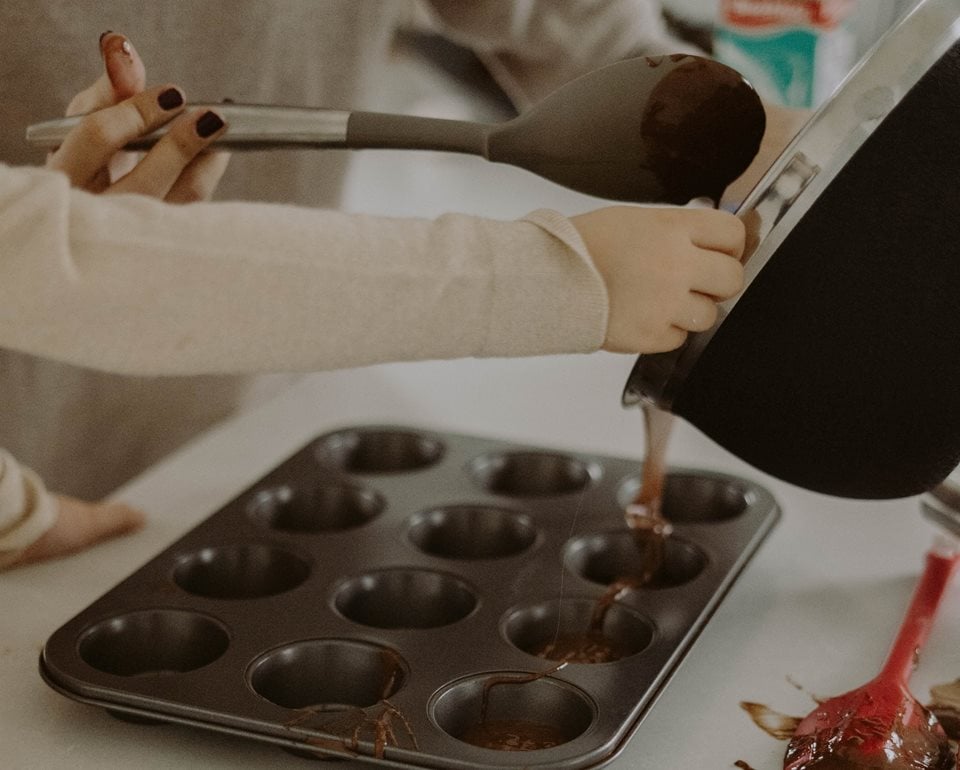 5. Baking
The top suggestion by far for a rainy day was baking and cooking, mostly of sweet treats, although pizza made an appearance – and salt dough – for moulding into shapes, not eating!
Cake suggestions included, cornflake cakes, chocolate cakes 'always a favourite', cherry and coconut loaf cake, cupcakes, fairy cakes and Victoria sponge… in fact – 'any, as long as they can lick the bowl after.' Find recipes.

Michelle says, 'Get a recipe book, let them choose, let them look at the shops for the ingredients, let them take the lead (obviously where safe).'

Wendy endorses 'pancakes, very simple, flour, eggs and milk but it is all the toppings you use on them that are great fun, fruits, jams, sauces, ice cream etc.'
Derina offers this fantastic and simple recipe for Lemonade scones – kids will love making them!

While Rhona adds a brilliant wet weather suggestion: 'make cakes, then make a picnic and have it in the lounge'. And if all else fails 'build an inside den from bed covers and furniture,' too.
Tips for tots…

Our experts agree the key is to keep it short, simple and fun, like bug hunting or making hand or foot prints in paint. Rhona suggests 'making potions with a bucket, water, bubbles, and whatever they find in garden – stir with a wand (stick).'

Tweens…

As Wendy says, primary age children 'have so much energy, so lots of fresh air, running and exploration' is required. Our contributors agree that 'educational and fun' are also a great combination for this age group – think nature walks, outdoor swims and treasure hunts.

And teens….

'Tricky age', says Wendy before cunningly suggesting 'ask them to help you with a task in the garden or home (they will think you need their help!) Great for teaching them new skills and will give them a sense of achievement without them realising until after'. Nickie bravely suggests you 'do a bake off and let them loose in the kitchen or let them do a makeover on you!' Peter and Jeanette agree on cinema and theme parks, while Michelle wisely adds' let them choose'.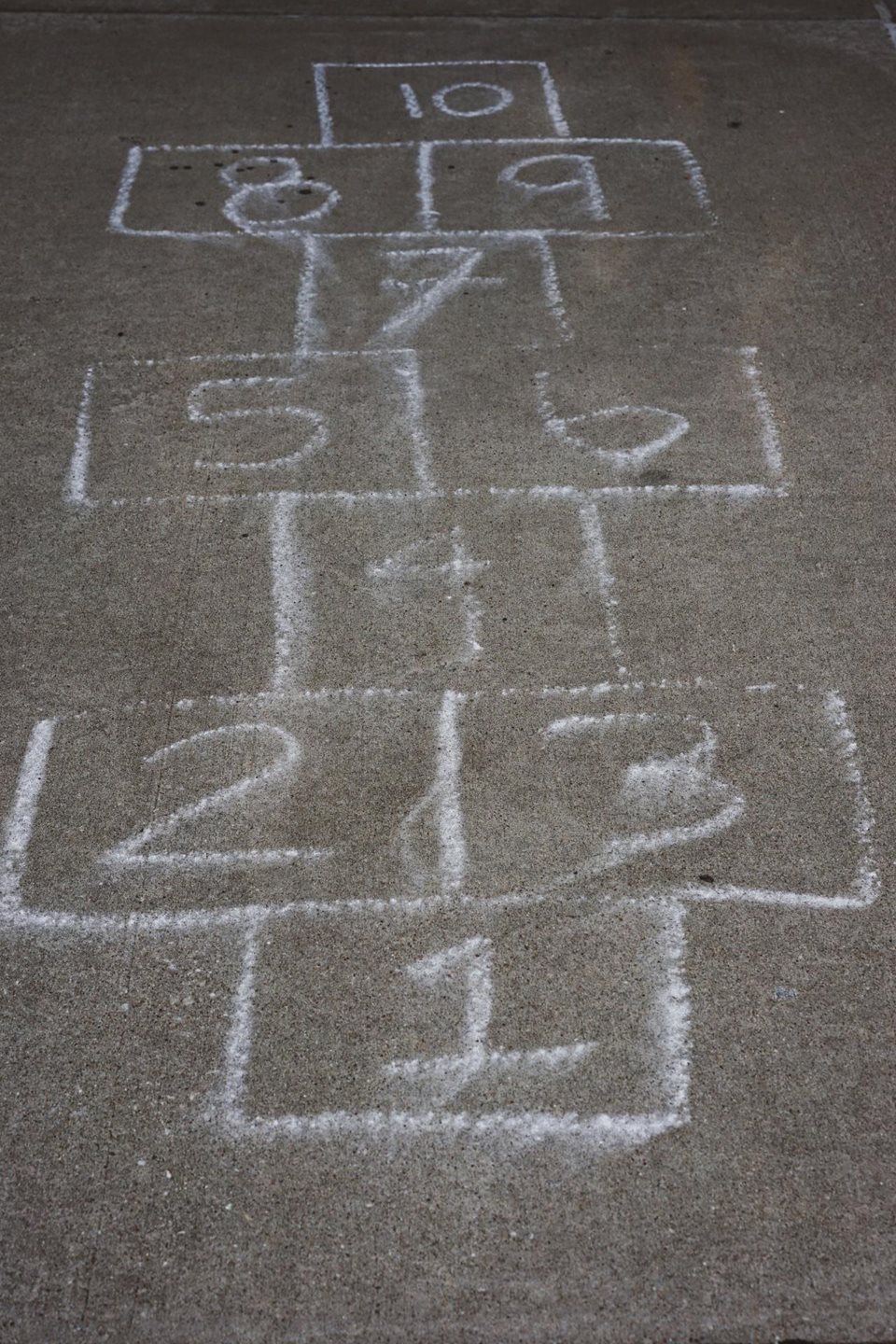 Bring back hopscotch!
When we asked what activities from their childhood our experts would like children to do more of today, perhaps unsurprisingly most of the games suggested were sociable, outdoors and encouraged fitness – with hopscotch being the firm favourite. It teaches 'balance and precision' says Derina, while Peter has 'fond memories of this and the song we used to sing.' Hide and Seek is another an evergreen choice. Whereas Nathalie recommends the simple pleasures of ''paper games' hangman, dots and boxes and noughts and crosses.'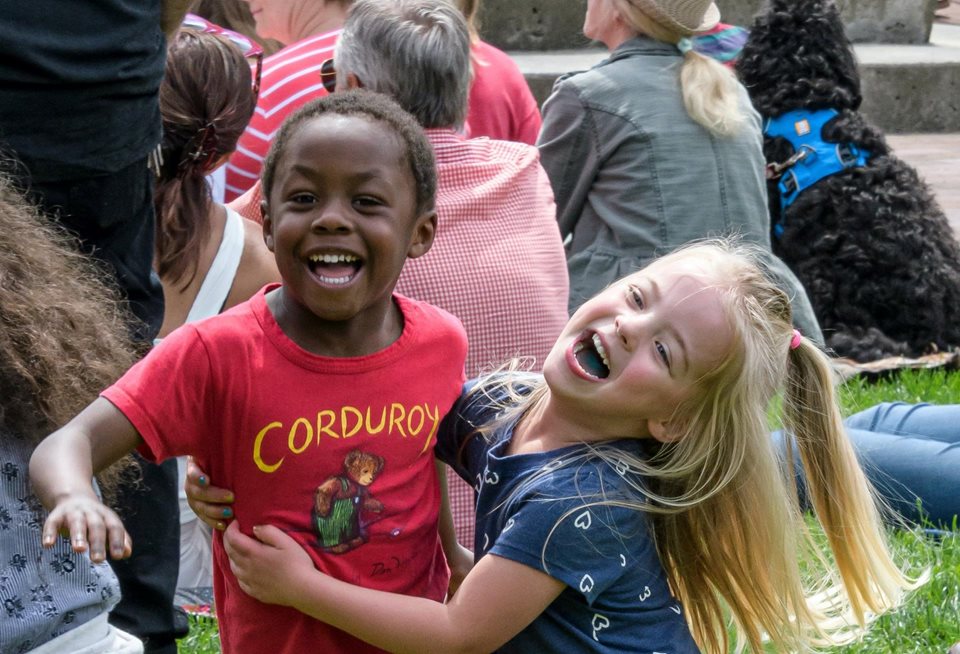 Finally, we asked our experts for advice for parents faced with a long summer to fill...
And they didn't disappoint. Most agreed a plan or calendar of events was key. Wendy says, 'Make sure you still have some kind of routine, as if you don't then it becomes very difficult to motivate yourself and your children.'
Other common themes were making sure they had plenty of time outside to burn off energy, as well as the chance to use their imaginations.

But the main consensus was 'enjoy every moment - it doesn't last long'. Rhona describes it as the 'best six weeks of the year.'
Michelle adds, 'enjoy your children. They are only children for a short time, build memories and don't sweat the little things.'

But we'll give the last word to Jeanette, who's advice is 'leave them with the grandparents,' – we think that's a win for everyone!