A Picture Postcard Balcony
Looking out at the picturesque view of the marina with Portsmouth Harbour in the distance, homeowner Terry Farrow is very grateful to call Viewpoint, our McCarthy Stone development in Gosport, home.
Sitting on his fifth-floor balcony admiring the boats, he says: "Relocating from the countryside meant the location was absolutely key for us. I know McCarthy Stone always try to build in the best possible places, but this one is really quite special."
So much so, the backdrop has been the inspiration behind Terry's lockdown activities, digitally sketching postcards of the seafront to join his collection of watercolour prints.
"I decided to do something on my iPad for a change using an art programme. It was quite a complicated procedure taking some time, as there are lots of different layers and stages, but produced some fantastic results which I'm really proud of.
"I still paint watercolours, but this was a different sort of challenge for me. I think lockdown has encouraged people to get more involved in their hobbies and try something they wouldn't usually do.
"My wife Elaine has a long line of interests such as embroidery and quilting, so she's been keeping just as busy as me. We've even managed to crochet a scarf and two waistcoats!"
An art teacher for all of his career, teaching in London, Kent and Hampshire, Terry has inspired many buddying creatives his whole life. At 76, he sells his prints and postcards of landscapes in an independent store in Warwick Lanes, Wickham as well as designing clothing for the international shopping site Vida.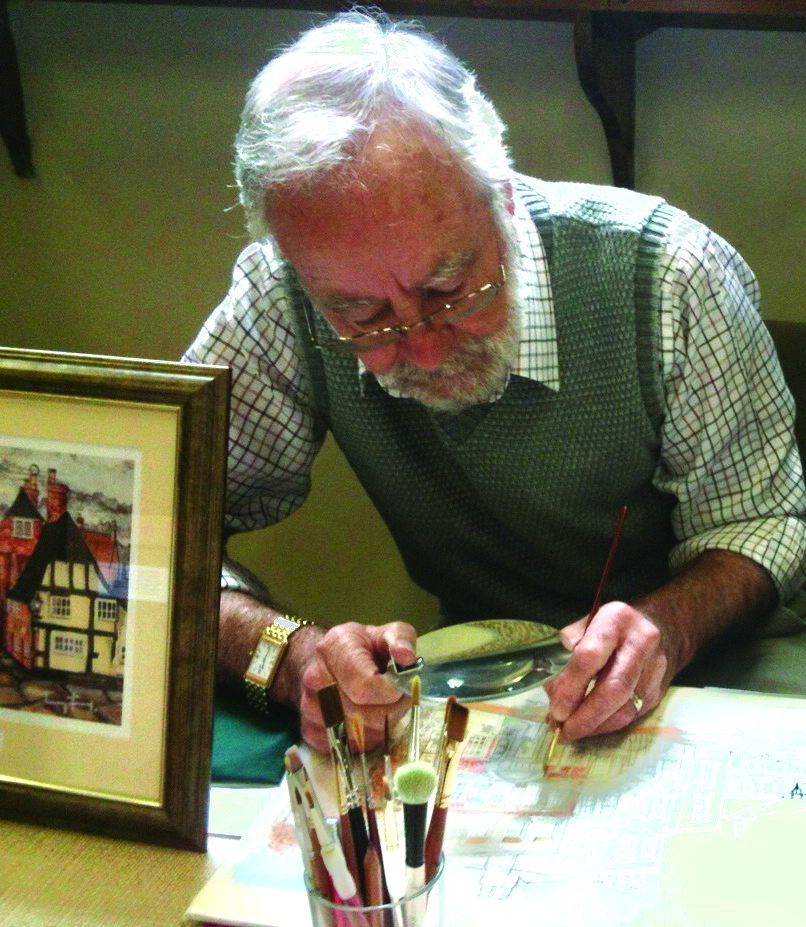 Currently producing a piece for his daughter of Portsmouth Harbour, Terry shares his finished watercolours for everyone to admire on his Facebook page: Wickham Prints.